Chicago's outdoor attractions, restaurants, parks, bars, and more are currently open with new safety precautions. As the city has a re-opening plan, you can help support so many great businesses while planning your next weekend getaway. Do you only have time to visit for a quick weekend? Here's my 48 hour weekend in Chicago, where I will be sharing the best places to eat, drink, and play.
Friday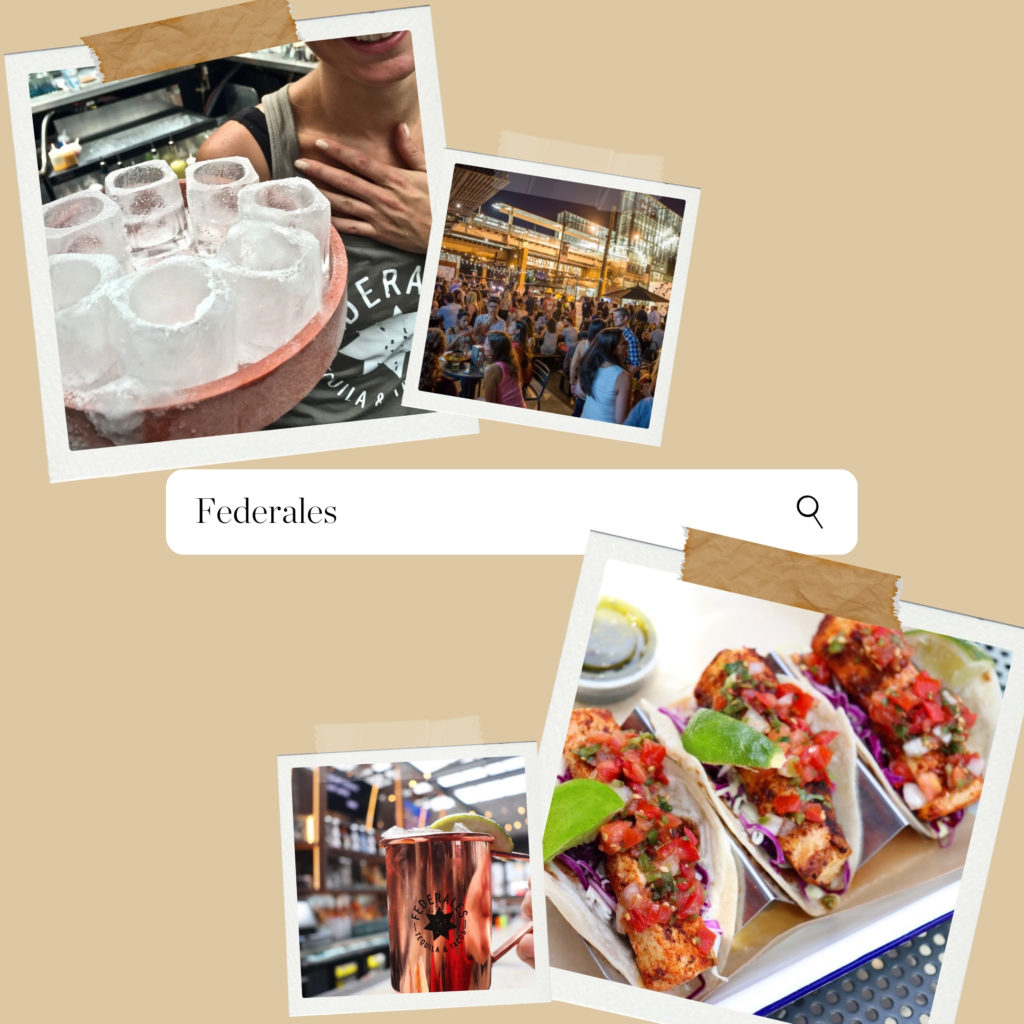 I'd recommend starting your Friday afternoon bar side at Federales. Not only is this a youthful bar, but the lively atmosphere is so exciting. Are you a tequila fan? This will be your new favorite spot. Make sure to order your tequila shot in an ice shot glass. Outside, they have a bell to throw your ice glass at after taking the tequila shot. It's enjoyable for a group of friends.
Evening Booze Cruise
While it's currently winter, I highly recommend in the spring, summer, and fall taking Booze Cruise on the Chicago Harbor. I went to Eventbrite to find deals and recommendations. I ended up choosing a sunset cruise. It was only $20 per person, and each drink was $5! It was lovely getting such an incredible view of the city; plus, extremely affordable.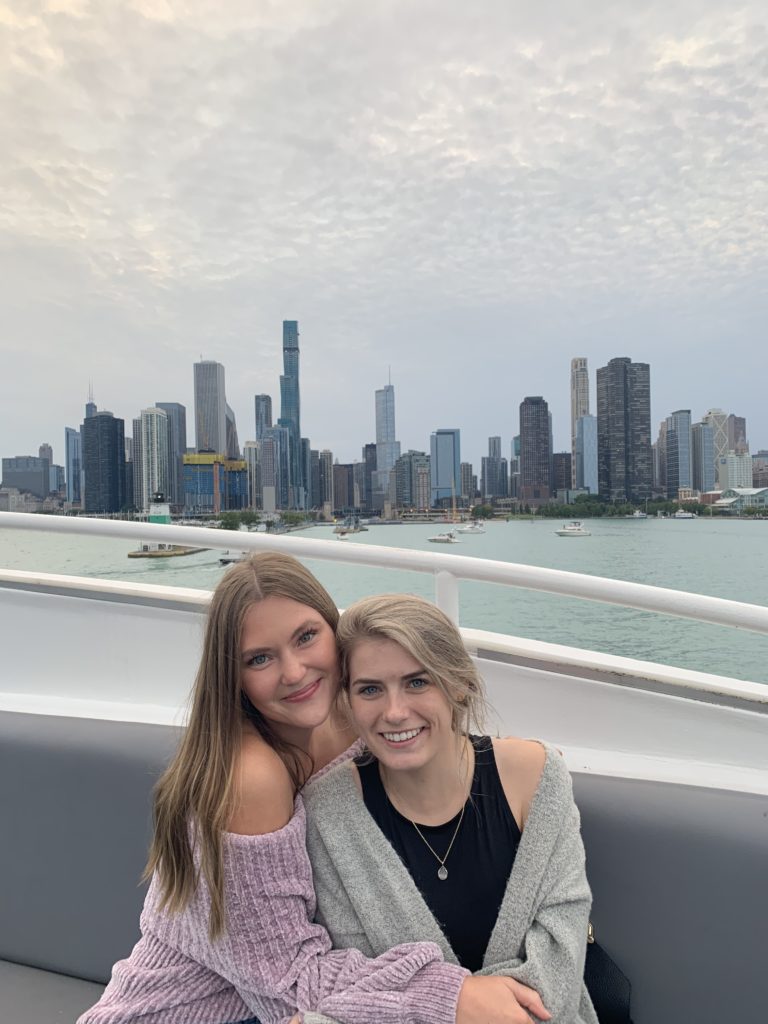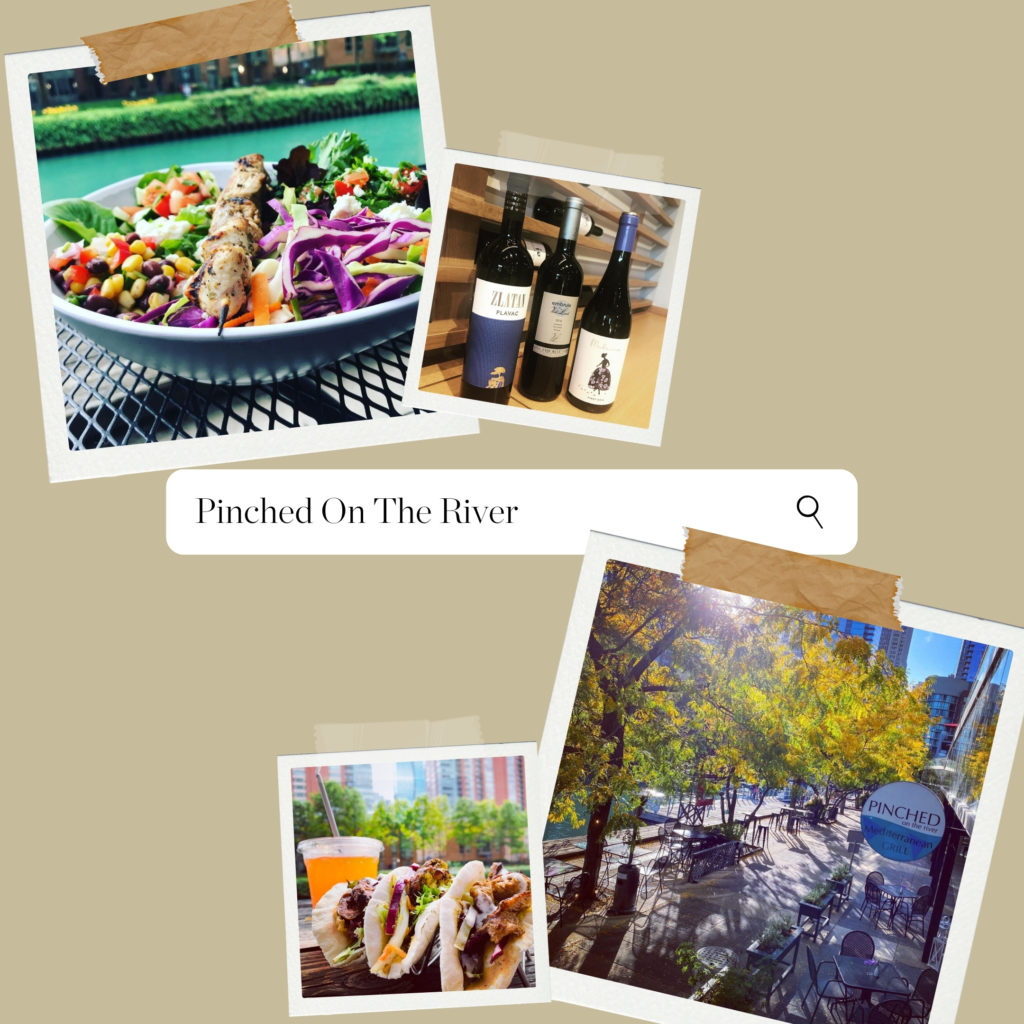 I cannot express this enough…you NEED to visit this restaurant if you enjoy Mediterranean food. Not only did they have an entire gluten-free menu, but all my friends and I agreed that it was one of the best restaurants I had ever been to. It's very casual but so quaint. We sat outside near the river with twinkling lights above us and a fabulous bottle of wine to pair with our dinner. This eclectic menu was one I will visit again.
Extra Information: This restaurant is nestled down the street from Navy Pier.
Bar Close: Because of the COVID restrictions, when I was in the city, all bars and restaurants closed at 10:00 PM. Make sure to research this before your trip!
Saturday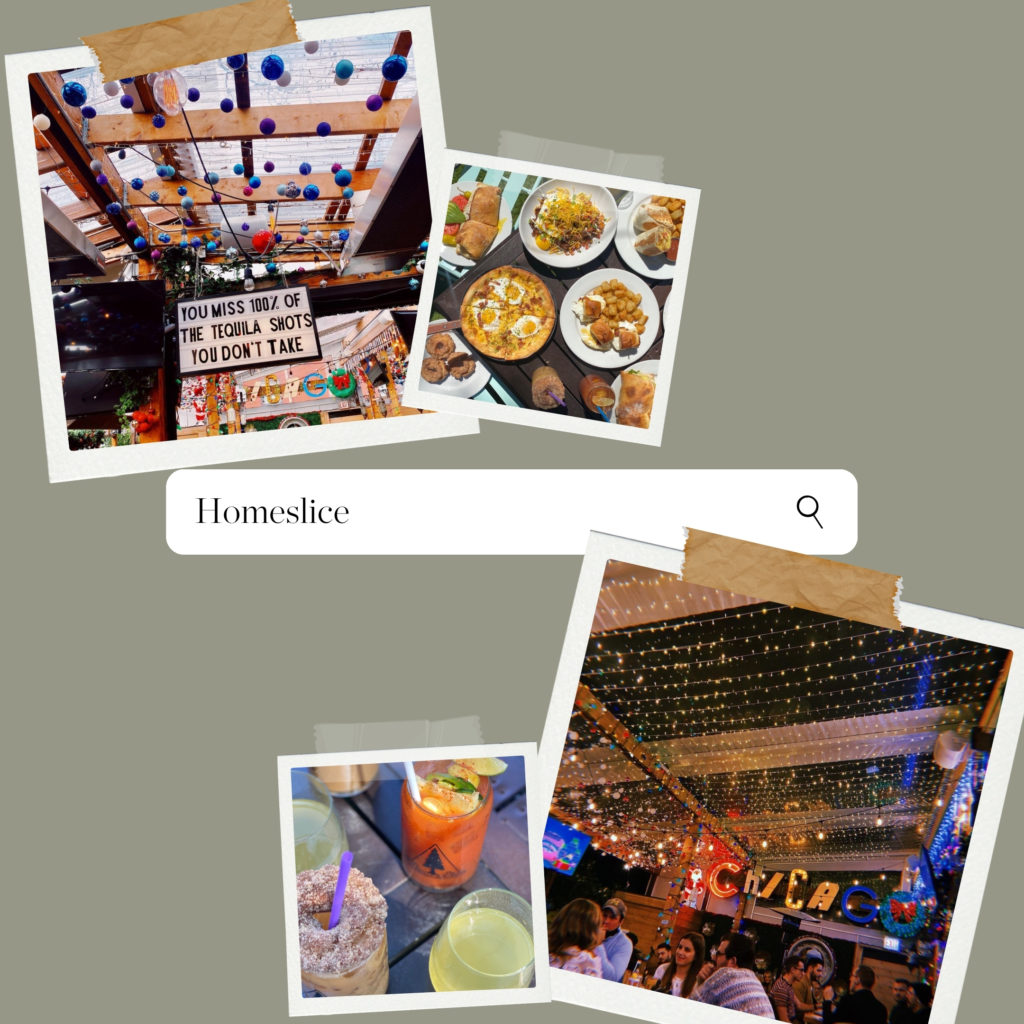 Go to their website. Yes. Go there now. You will be drooling over the delicious brunch and full food menu. Not only is the menu literally to-die-over, but the cocktail menu is equally as fabulous, and the Bloody is one of Chicago's best! I had a gluten-free breakfast pizza, which was amazing. The atmosphere is so vibrant, fun, and beyond unique. It was a favorite of the weekend for sure.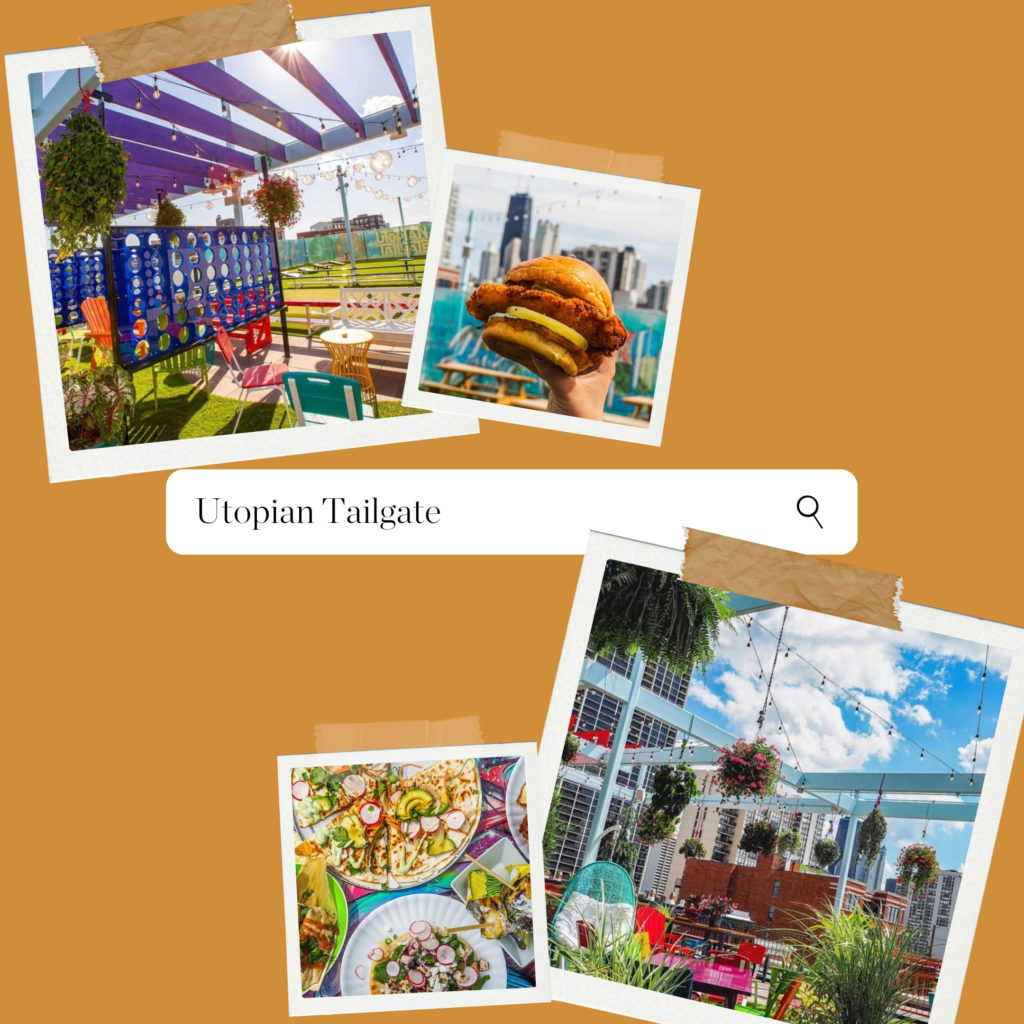 Hello, jungle gym for adults! This rooftop bar not only has a fantastic view of the city but has chill vibes and knows how to create a party-type atmosphere. Each group of chairs/seating has tons of different drinking games you can choose from, a tire swing, an outdoor and indoor bar, and more! Not only is the atmosphere perfect for a sunny Saturday, but their cocktail menu is beyond spectacular…such unique options! The fun will never end at Utopian Tailgate.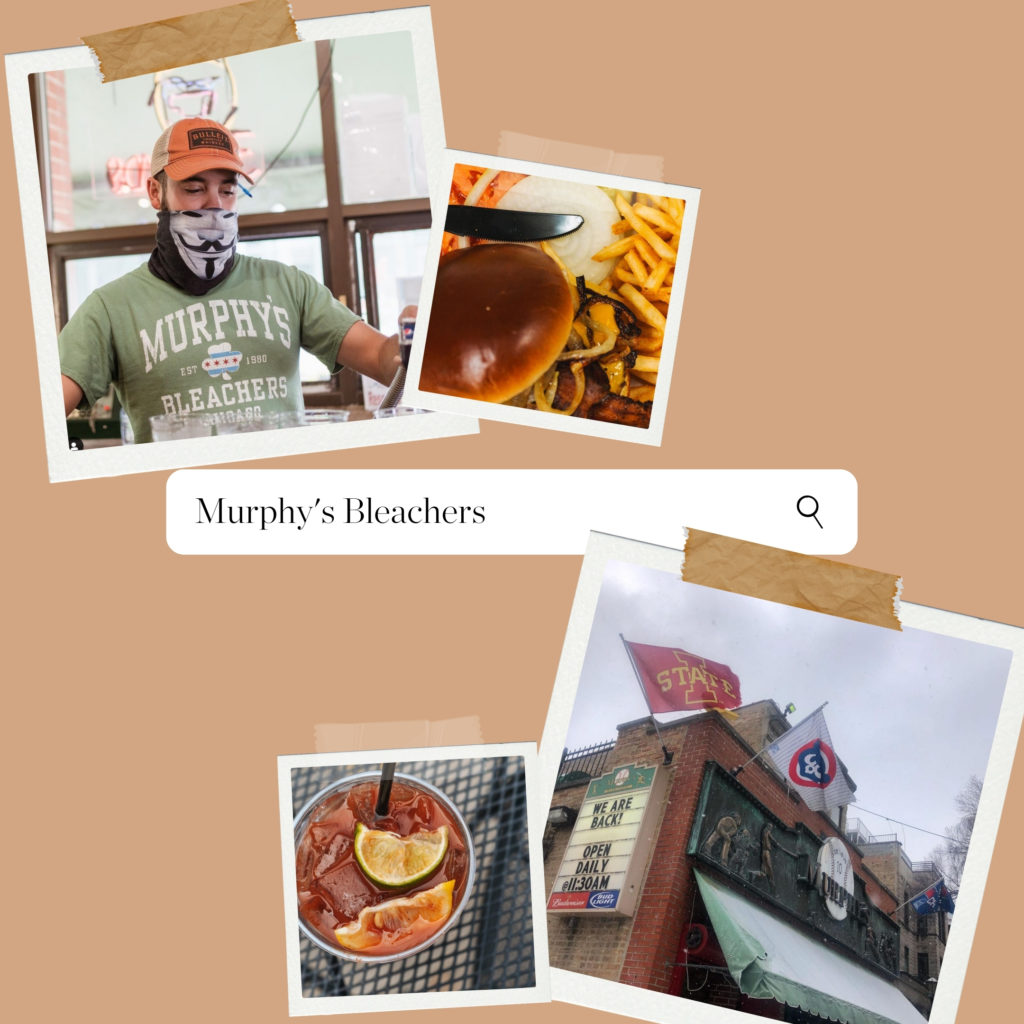 Any sports fans out there? This bar is actually across the street from Utopian Tailgate, so it is just a quick walk away. I went to Iowa State University, so this bar is known for playing Iowa football and is owned by an Iowa State alumn. The bar has a cool outdoor/backyard patio and knows how to make a hearty drink.
Only have time for a 48 hour weekend in Chicago? Make sure to check out these bars and eateries as they were my favorite!