My name is Madison (@madisonpincombe) and thanks to my family I am an avid traveler. Our most recent trip was a great Smoky Mountains adventure. I previously loved visiting the Smoky Mountains and Gatlinburg, Tennessee with a group of friends, so returning with my family in August was so special. We spent four nights in an amazing cabin with spectacular views, and we spent our days hiking and taking in the scenery. I captured the whole trip in an IGTV.
Dearest D-RAVEL Traveler,
If you're a fan of active outdoor vacations, add Great Smoky Mountain National Park to your list of must-visit destinations. Here's everything you would need to pack, the best hikes, and the adventures you need to make time for:
The Best Items to Pack
Comfortable Hiking Shoes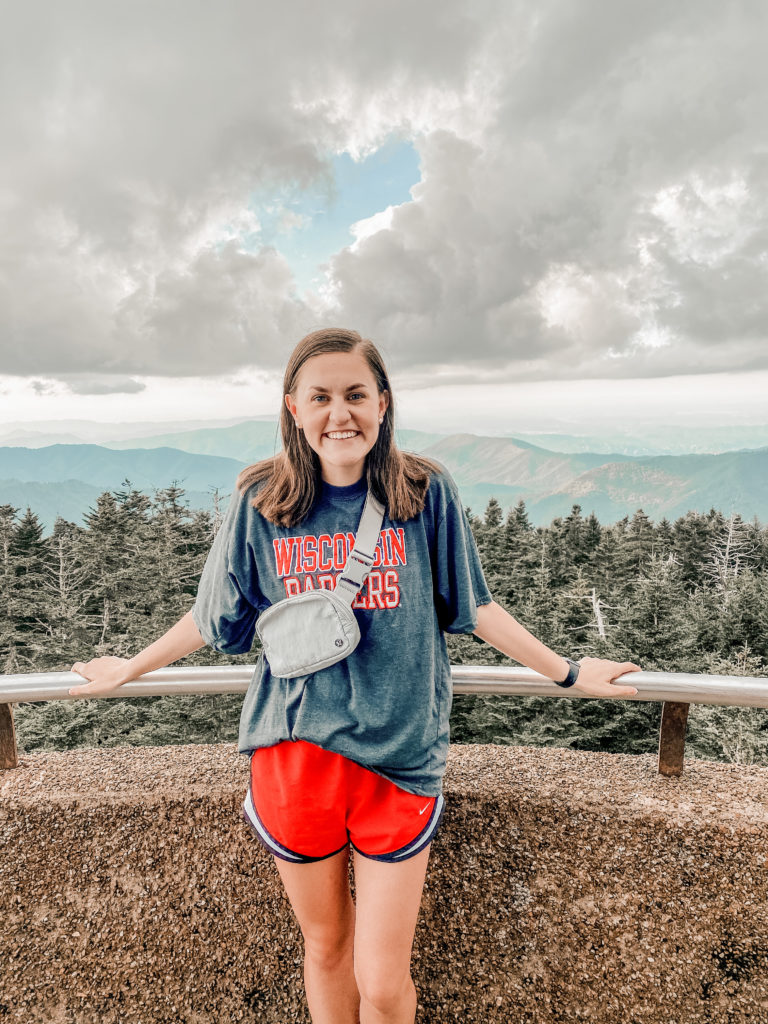 If you're planning on doing any hiking (which you should be), be sure to pack a comfortable pair of athletic shoes. I packed my Adidas tennis shoes, but if you're in for more extreme hikes, a pair of hiking boots will be necessary. Be sure you've properly broken in any pair of shoes you'll be wearing.
Athletic Clothes
A hiking trip is not the time for extravagant or incredibly fashion-forward outfits. My suitcase was full of athletic shorts and t-shirts. Prioritize clothes that are moisture-wicking and won't show sweat (you'll thank me).
Layers
The weather in the mountains can change quickly, so pack layers appropriate for the time of year you're visiting. I usually threw a sweatshirt in the car so I could throw it over my t-shirt if required. It rained a little while we were visiting, so a rain jacket was also a necessity.
A Compact Bag (or two)
I recently added a belt bag and small backpack to my bag collection. Both were extremely handy for our trip to the Smoky Mountains. Small accessories like this are the perfect way to carry everything you need during a hike. For longer hikes, I wore my backpack with my water bottle and snacks packed inside.
Sunglasses
Protect your eyes with a quality pair of sunglasses.
Sunscreen
Although you should be wearing sunscreen everyday, it is especially important to apply sunscreen when you're outdoors for long durations.
The Best Hikes
The thing that makes Great Smoky Mountain National Park so very great is the wide array of amazing hikes. These are just the ones that we enjoyed during our trip. While this may sound silly, I also thoroughly enjoyed the views on the drive to each trail. Research popular trails on the Great Smoky Mountain National Park site.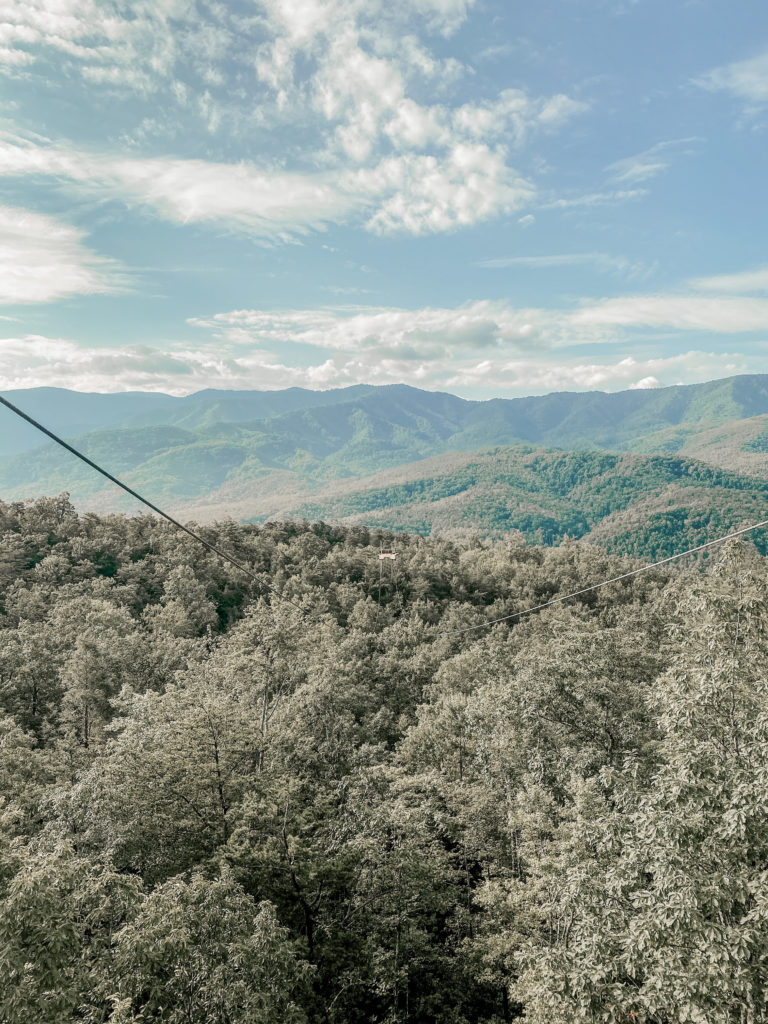 The Best Adventures
Ziplining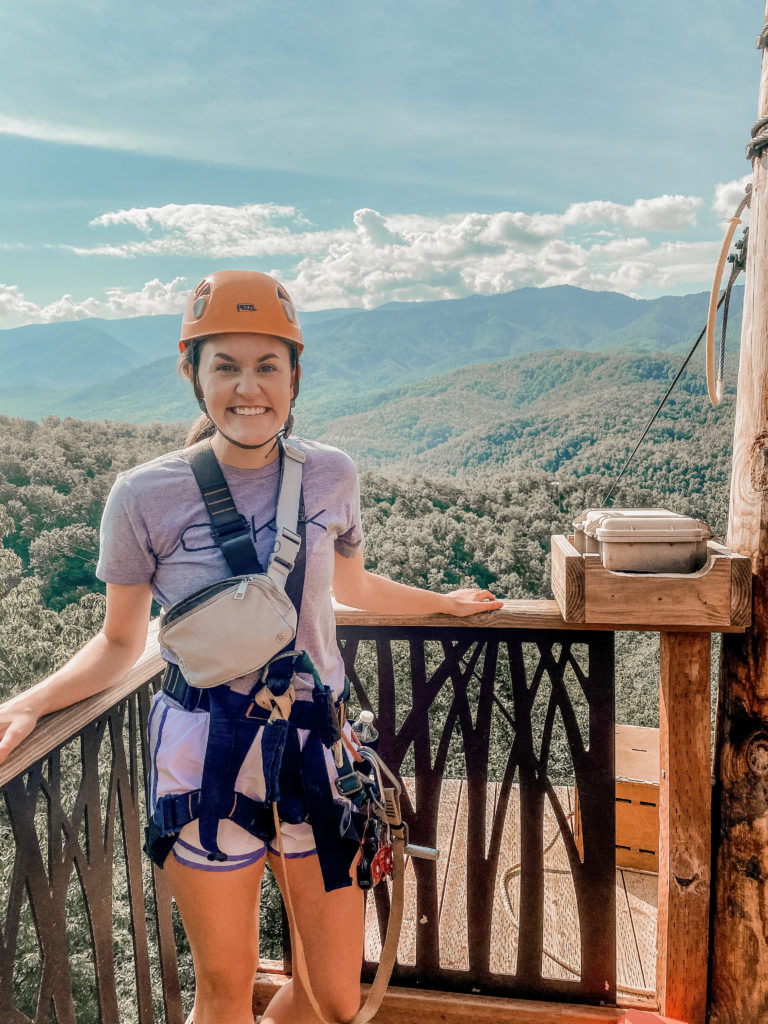 Take in the National Park sights from a different perspective as you zip through the treetops. My family scheduled a treetop zipline tour with CLIMB Works, and it ended up being one of my favorite parts of our trip. Our guides were well-trained, educated in the area, and tons of fun. While I don't think a helmet and harness are my favorite fashion statement of all time, I would go ziplining like this again and again.
Downtown Gatlinburg
Take a break from strenuous hikes by walking the Gatlinburg Parkway. This main road downtown offers tons of options for food, attractions, and shopping. Shopping villages are nestled along the road so you can pick up all of your souvenirs. If your schedule allows, consider spending time at a unique museum or taking in the views from the space needle or chairlift. Note that this area is extremely touristy and can get very congested.
Writing this post has me eager to head back and have another Smoky Mountains adventure! Be sure to tag @the_d_ravel if you use any of these Great Smoky Mountain National Park tips!