Colorado is known for many different things, from massive ski resorts to some of the best green chile in America—sorry, New Mexico. The people who live in Colorado have a very powerful connection to their state, and many never wish to leave it. My name is Jake (@jake_hulbert_), and I believe this state is full of wonders and beauties most people will never see. So, if you're someone who craves adventure and challenge, Colorado is the place for you. Here are some of the best hikes and camping spots in Colorado—from tried and true Coloradans.
Dearest D-RAVEL Traveler,
Let's begin with hiking. This is one of the most rewarding past times in Colorado.
Blodgett Peak
A hidden gem for hikers just behind the Air Force Academy in Colorado Springs is Blodgett Peak. This hike is a good 2,000 feet in gain and 4.5 miles. It's great training for more challenging peaks, and has the most beautiful landscape out of any in its range in the Springs. The coolest part about this hike is the ladybugs at the top. Hundreds of them fly around on the very top and land on your shoulders, making for a very surreal experience.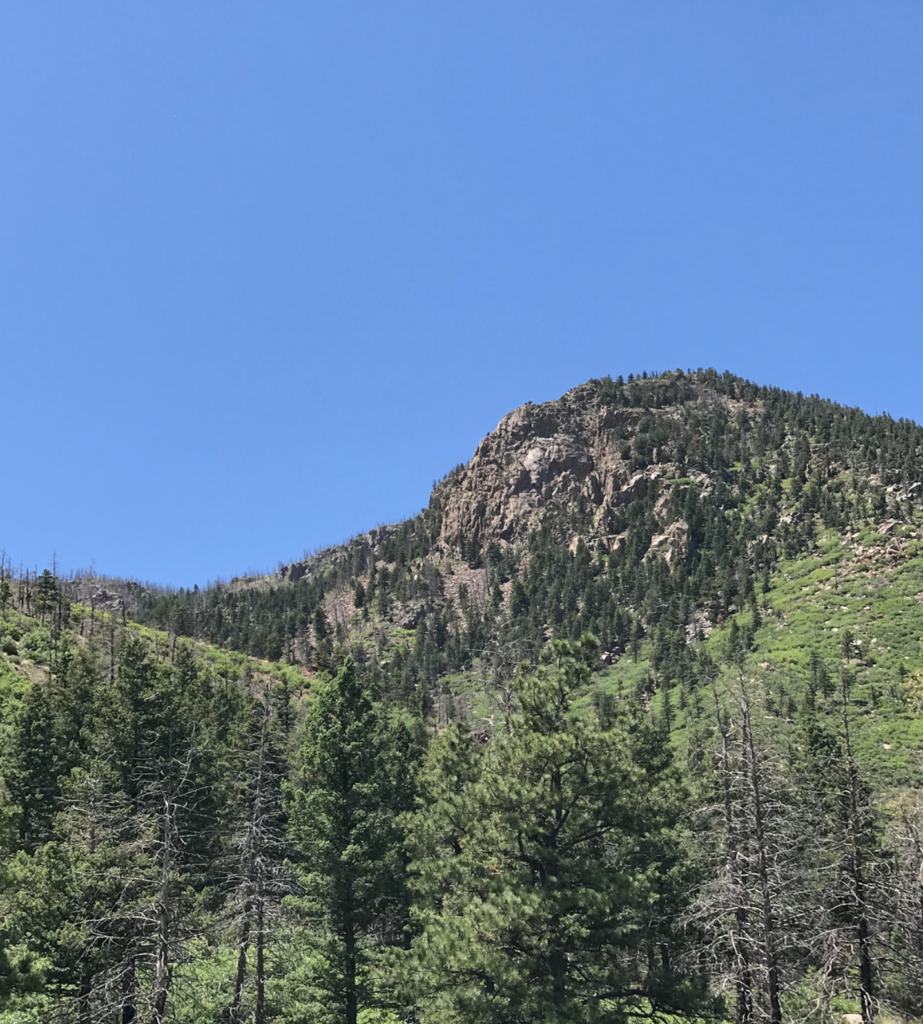 Mt. Morrison
Just southwest of Denver is the city of Littleton. It's right up against the I-70 corridor with easy access to the mountains. Most well-known for its neighbor Morrison, where the Red Rocks amphitheater resides, is where the most famous of bands and singers alike have all played at least once in their career. Just south of it, however, is Mt. Morrison. This mountain is roughly 4.5 miles with 2,000 feet in gain, much like Blodgett. It offers a view of Denver, Littleton, Red Rocks, and a large portion of the front range mountains, as it's the tallest in its area.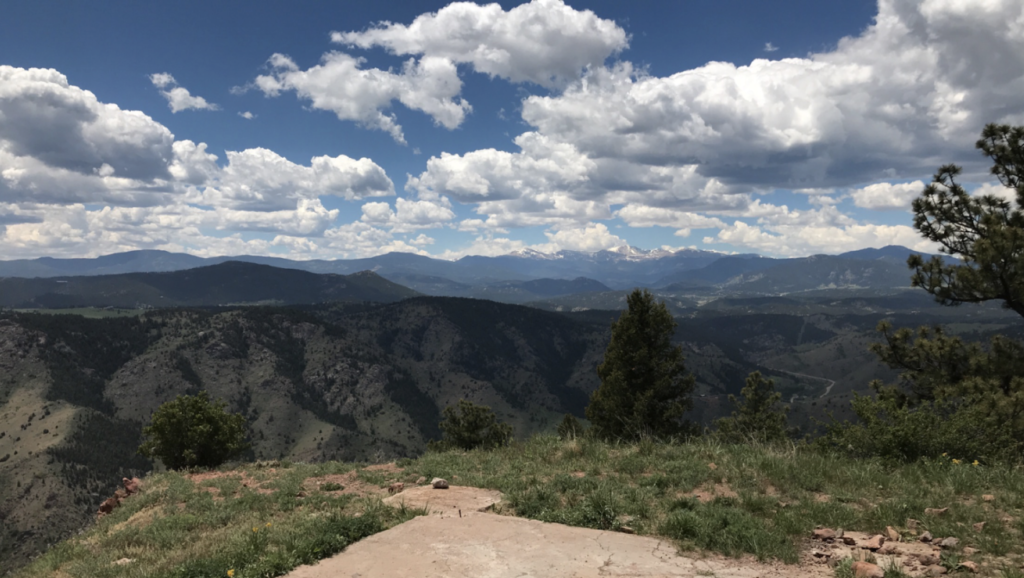 Mt. Evans
If the previous two mountains challenge you but make you confident and eager to reach some really amazing views, the staple Colorado 14ers will never disappoint. Mt. Evans is a great starter from Summit Lake. Not only will you get to start the hike next to a beautiful untouched lake nested in the bowl of the mountains, but once you've completed the trek up Evans, you will have done Mt. Spalding as well. This is a 13er, and it has some amazing views over the front range.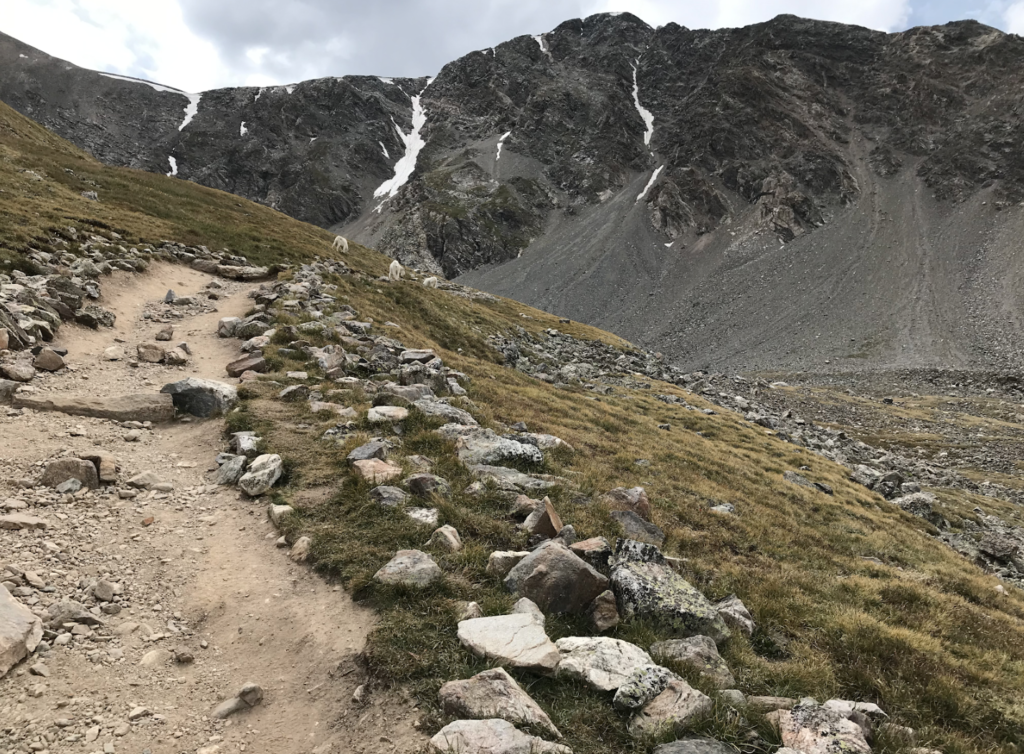 Grays and Torreys
Another great pair of 14ers for newfound hikers would be Grays and Torreys. This hike starts off immediately with the most captivating landscape I've seen in all of my climbs. It's a 4-mile trek through lush bushes and shrubs full of field mice and birds. There are even scattered creeks and old mine shafts. Many people will actually just come here for that part of the hike alone! The wildlife in these peaks are like no other, the valley of glacier rock is echoing with the squeaks of Pikas (which Pikachu was named and designed after) as well as marmots and the friendly bands of mountain goats. I recommend climbing Grays first, then taking the saddle back over to Torreys for some more views and perspectives. Both mountains are unique and offer the most gorgeous views of the valley below, and of the mountain town scattered across the front range. This means you can check two 14ers off your list on one day and have gained 3,011 feet in elevation.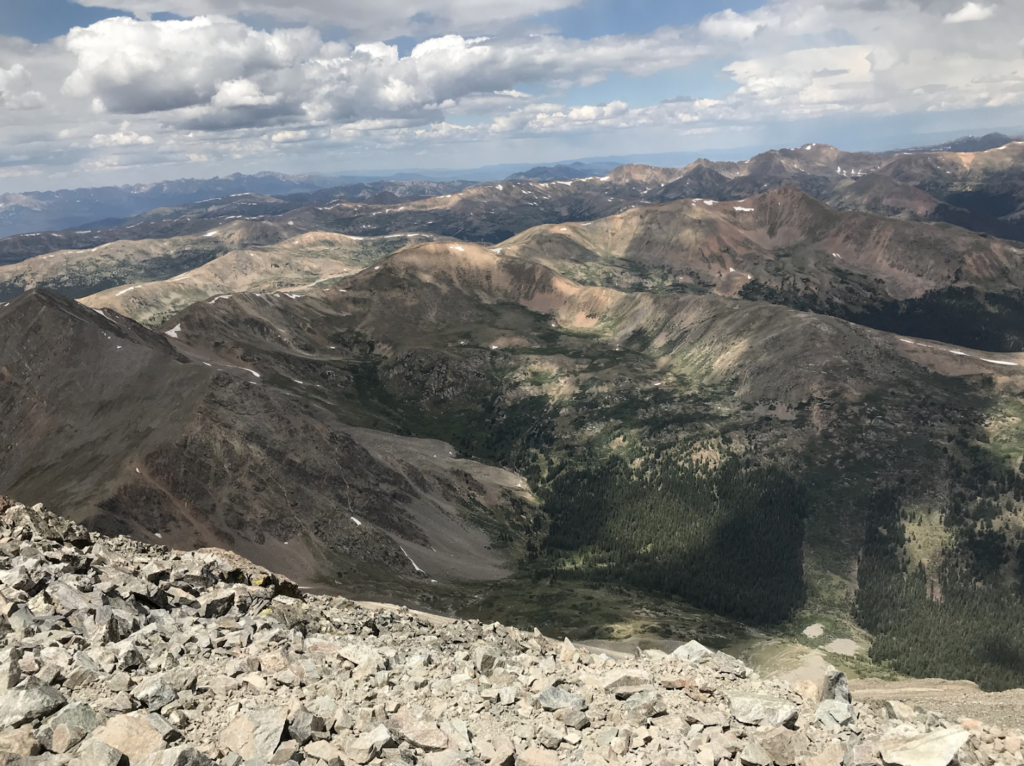 Mt. Dyer
If you ever want to feel more sense of adventure, I'd give free climbing a shot. With a good group and proper gear, you can drive to most 13er/14ers and just climb up the side if you so wish. My friends and I free climbed Mt. Dyer and actually used wood from abandoned mine shafts to sled down the mountain!
Wondering where to camp? Let's get into it!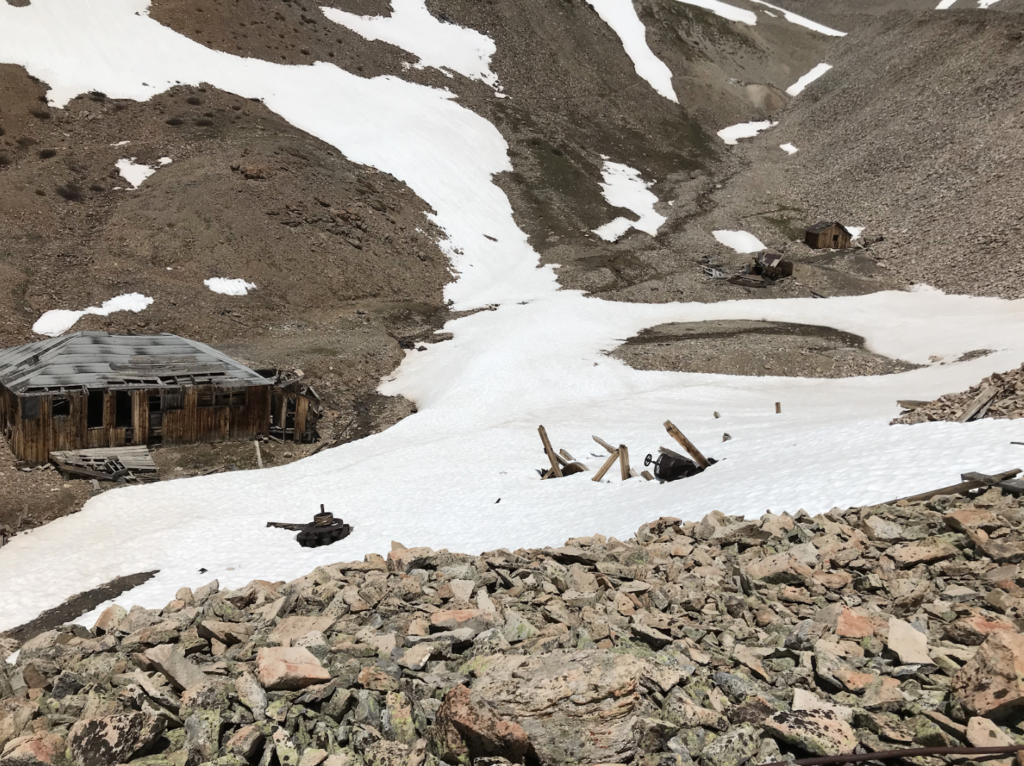 The Decalibron Loop
As for camping, Colorado offers amazing spots for anyone who wants to become closer with nature. If you want to knock out four 14ers in one day, you could climb the Decalibron loop and start by camping at its base. My friends and I could see the Milky Way from the camp site, as it's so far from light pollution. It's also free, which is excellent for young travelers and college kids alike.
Horse Tooth
Horse Tooth reservoir is famous for its sheer size and views over Fort Collins, but just behind it are some of the best camping spots. One could hammock anywhere along the hills and watch the sun set behind the scenery or set up camp in the dense forest just 10 minutes the Mason Ville Mercantile that sells old John Wayne merch and vintage Coca-Cola signs. You can even get some cool pics with the old rusty cowboys.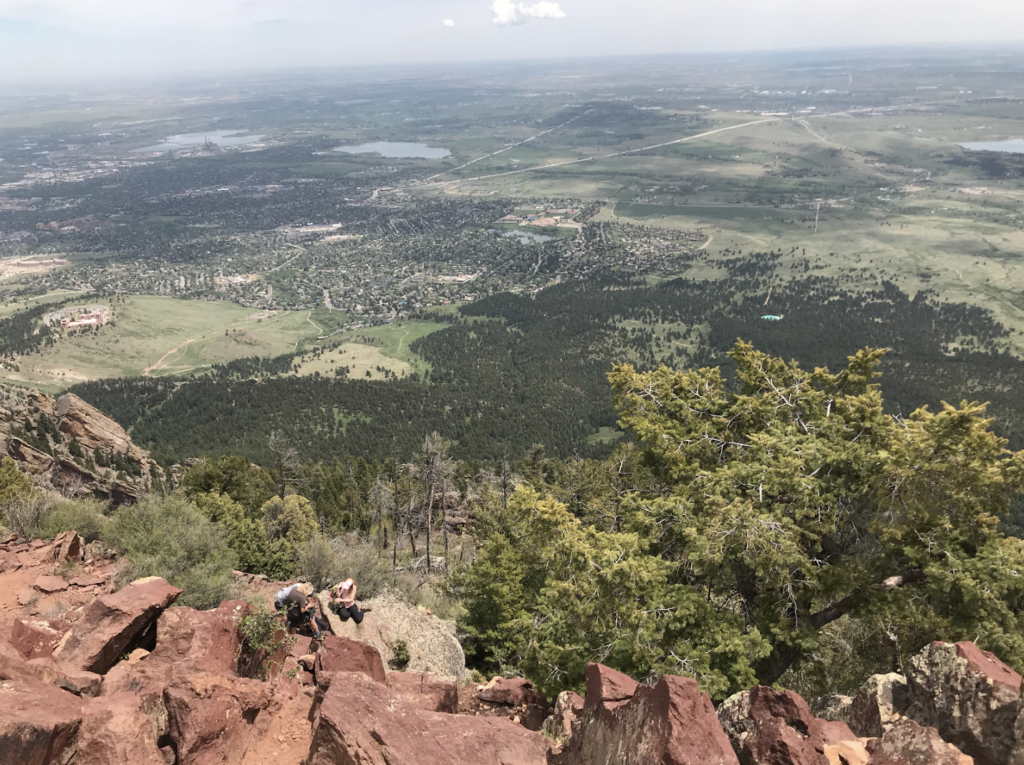 Mineral bottom
Our friendly neighbor Utah also offers my personal favorite camping spot, Mineral Bottom. Just west of Moab, this canyon resides just on the border of Canyon Lands (where 127 hours takes place). To get to Mineral Bottom, you'll want a pretty good 4×4 car that can navigate thin and windy roads down the side of a massive canyon. Once down, you can set up camp anywhere. This spot took our breaths away from sunup to sundown with its unparalleled landscape and stars the likes of which people will rarely ever see. The best part is that it's free to drive into! You can avoid the Moab camp fees and simply drive into Moab for a day of hiking and sight-seeing.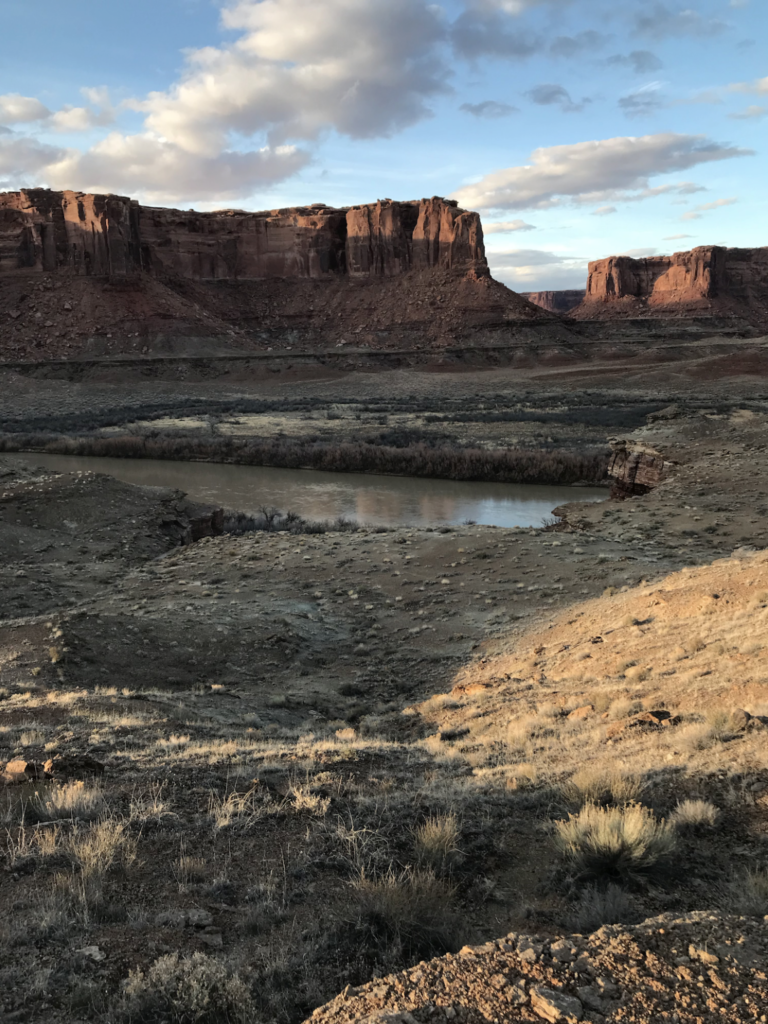 I hope you can go out and explore the best hikes and camping spots in Colorado. Let me know how it goes!