Eating freshly caught seafood while peering out to the ocean and watching the white, glossy sailboats sail by sounds like a dream, but that dream can become a reality. Are you looking for the best places to eat in Maine? Well, you've come to the right place. My name is @zackbrownn and I am here to welcome you to Maine!
Why Maine
When most people think of traveling to vacation by the coast, they often think of commonly visited spots like Florida, California, New York, or the Pacific Northwest. Maine is the perfect summer destination; there are plenty of fun, family-friendly activities to partake in, and the sights are unlike anywhere else in the world. The shores of Maine are one of the most underrated vacation spots in the country.
Filled with a plethora of still-working lighthouses and oceanic scenery, Maine is a place where you can feel at home—even if you have never even been there before. While the activities and feel-good summer vibes are what makes this place so enticing, there is something that makes Maine even more extraordinary—and that's the food. Let me share with you the best places to eat in Maine…let's get to it!
The Food
The food in Maine is something that cannot be beat. If you are a seafood lover, then looking at the menu everywhere you go while visiting will make your heart skip a beat. Maine is known for having some of the best seafood in the country, and this is because most of the seafood they serve comes right from their backyard, or more commonly known as the Atlantic Ocean.
Portland, Kennebunkport, Kennebunk, and Wells
When traveling to Maine for vacations, we have only stayed in a few towns, including Portland, Kennebunkport, Kennebunk, and Wells. Maine is a beautiful state, and there's so much of it to see. My family hasn't strayed too far away from the southern point due to the bustling food scene down in Portland and Kennebunkport.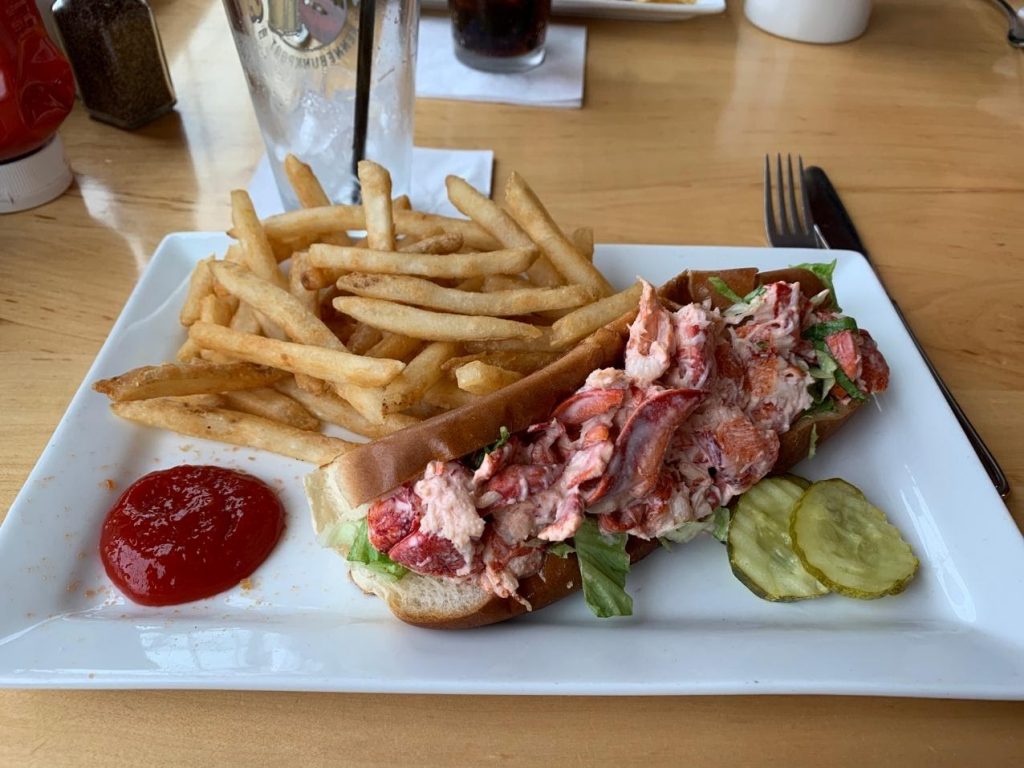 When entering Portland after our flight had landed, my family was starving. We ended up going to this restaurant called the Eventide Oyster Co. This was a small raw oyster bar that offered raw oysters, fresh lobster rolls on toasted brioche buns, and an assortment of cocktails. My family and I all ordered lobster rolls with fries because we were starving, and we devoured every bite. The mayo-base to lobster ratio was perfect; the fresh greens added a nice crunch, and the toasted brioche buns were perfectly buttered.
Overall, if you have the chance to order a lobster roll in Maine…do it, no hesitations. This is a staple you can't miss out on!
If you are in the Portland area and are looking for an unforgettable dining experience, then I would say that you need to go to The Honey Paw. This restaurant is a fan favorite within the Portland community. They are known for their Asian fusion dishes that combine all the delicious aspects of Asian and local cuisine. From ramen to lobster dumplings and their most popular dish—the Smoked Lamb Khao Soi—a dish consisting of smoked lamb, coconut curry, and mustard greens, there is truly something for everyone at this local favorite.
Up the road in Kennebunkport this small harbor town has attracted celebrities like Taylor Swift and George W. Bush (who also has a house there). If you are visiting in the summertime, you have to make your first stop at The Clam Shack. If you're looking for the best places to eat in Maine, The Clam Shack is one of them. The Clam Shack is known for their amazing lobster rolls, and even Taylor Swift has been spotted eating at this classic harbor go-to.
When I was in Maine, I felt like the coffee had a much richer taste than what I was used to having in Iowa. I don't know if the scenery around me enhanced this experience, but the coffee was just so much better. My favorite coffee shop that I found while walking around Kennebunkport was the Dock Square Coffee House. It is a quaint little shop that has a few tables for seating, and it is in the heart of all of the shops in Kennebunkport. I got vanilla, almond milk latte, and a whoopie pie, and it was to die for. The coffee was so rich and flavorful, and the whoopie pie was amazing as well.
If you haven't had a whoopie pie before, it's an Oreo but much bigger and is made with chocolate cake and thick, delectable cream in the middle. It is every little kid's dream come true. I compared the whoopie pie from Dock Square to its competitor, H.B. Provisions, which is Bush's favorite whoopie pie, and I ended up loving the Dock Square whoopie pie way more than the H.B. Provisions one. Sorry, George, but Dock Square took the cake for this one.
For dinner, my family and I went to a Bush-family favorite on the outskirts of Kennebunkport called Mabel's Lobster Claw. Mabel's is only open during the peak-touristy times of the year, so if you are ever in Kennebunkport between April-September, you should definitely stop here. We started out with the crab cakes, shrimp cocktail, and raw oysters, and all three were divine. I was pretty skeptical of the raw oysters at first, but after eating the fresh ones from Mabel's, they had converted me as a fan.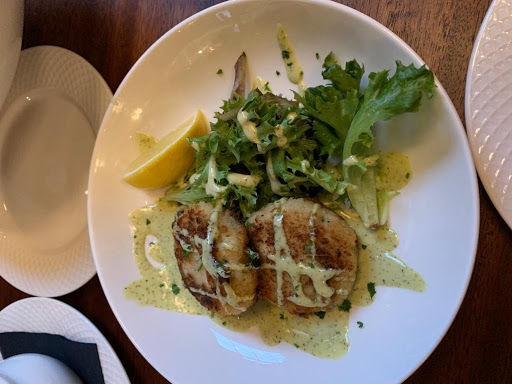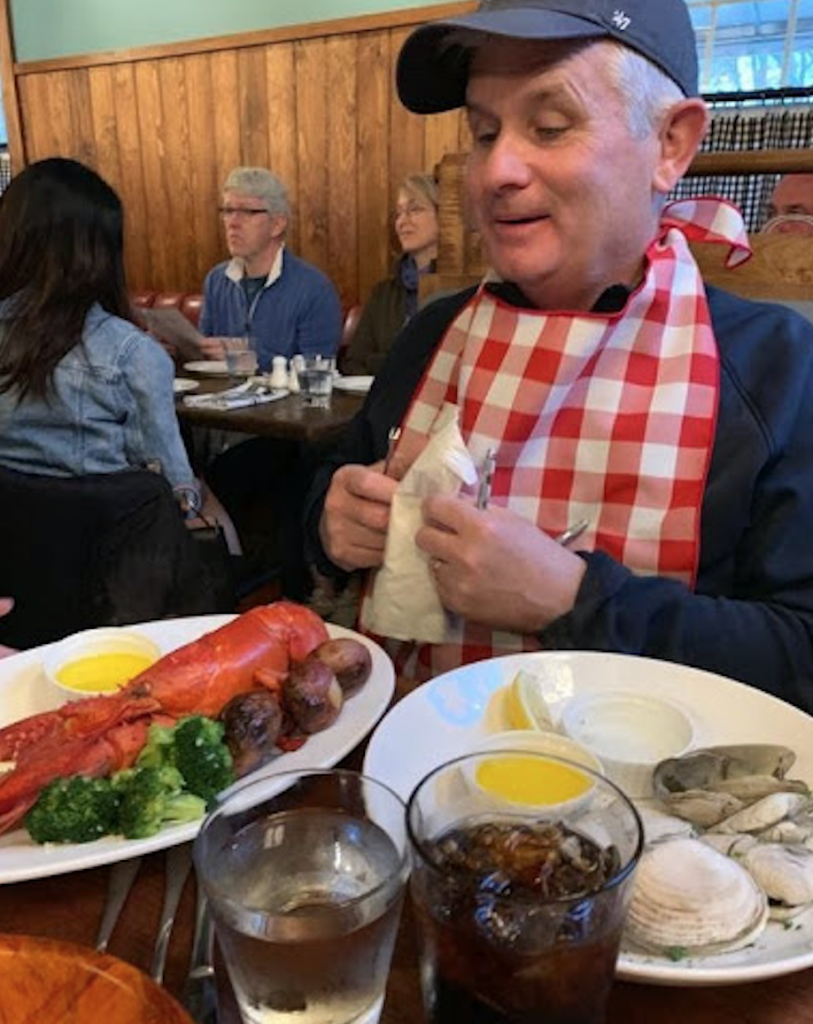 We finished our vacation with a piece of blueberry pie, which I still think about to this day. Allison's Restaurant in the heart of Kennebunkport uses fresh, Maine-grown blueberries in their pies that provided a pleasantly sweet yet slightly tart experience that I have still not been able to replicate to this day. Lobster rolls and blueberry pie—these are the two things that are must-haves when in Maine.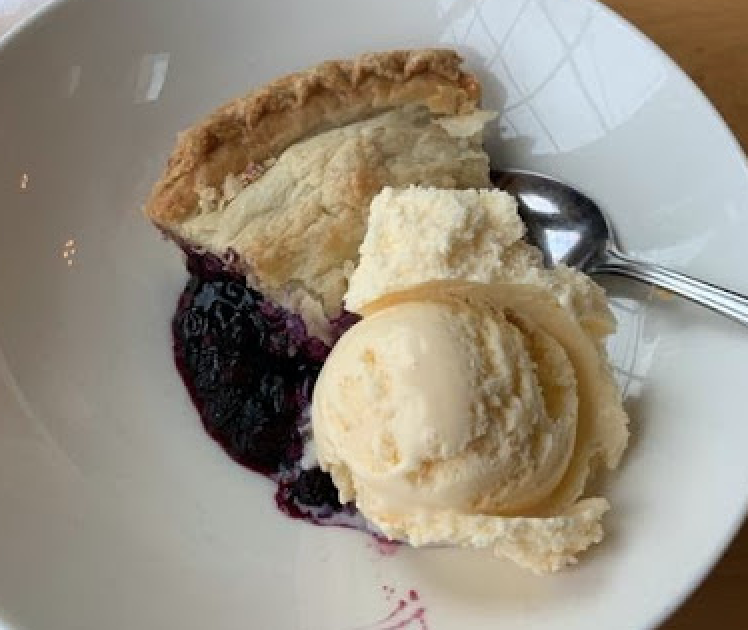 The Best Places to Eat in Maine
There is so much to do, see and experience while in Maine, but the food makes the trip worthwhile. Sitting by the harbor and eating seafood that came from right where you are sitting is such a neat experience. From whale-watching to discovering the hundreds of lighthouses in the area, to taking a stroll by the coast—there is so much to be seen and so much to do, but the comforting taste of fresh ingredients in the Maine cuisine is what makes this place so memorable.