Prague is known across the globe for its Christmas Markets. Holiday shopping in Prague is the best of the best you could say. Although the city center's touristic markets may not be opening this year, the local artisan markets and small businesses are open for holiday shopping this season.
Dearest D-RAVEL Traveler,
Prague may be best known for the Christmas Market in Staroměstské Náměstí (Old Town Square), and rightfully so for the cheerful holiday spirit it provides, but it is the last place I (@lizamiezejeski) would recommend doing your holiday shopping.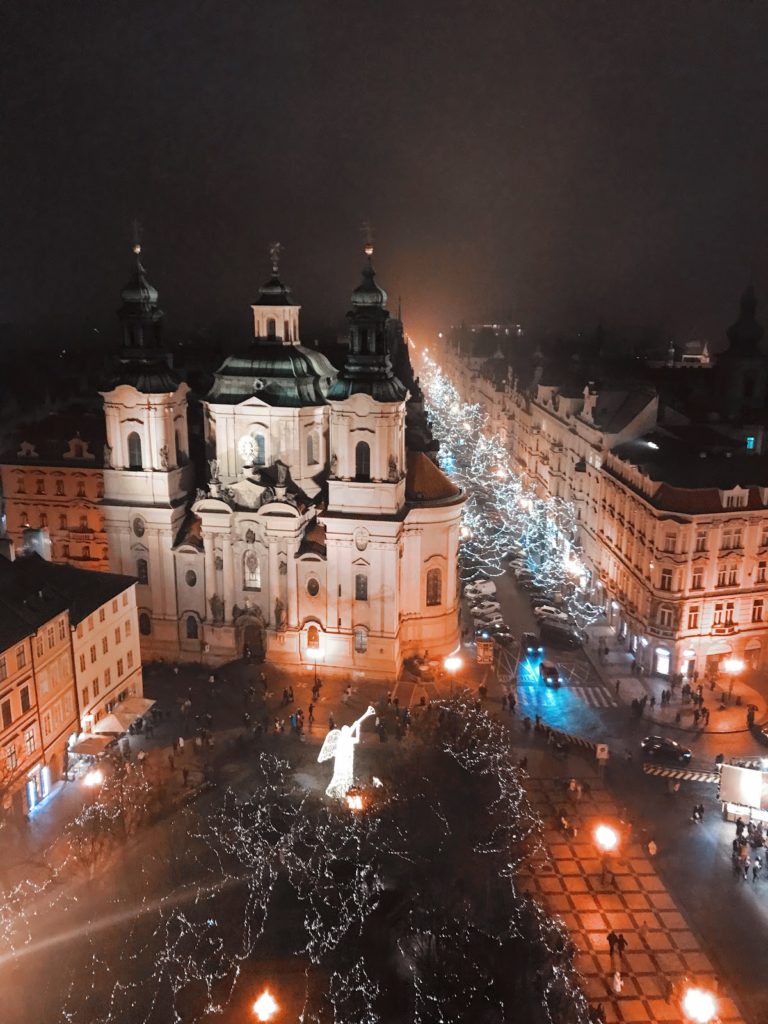 Holiday Shopping in Prague
I try to do all my holiday shopping with small local businesses here in Prague, especially this year since small companies were hit so hard by COVID restrictions. Also, since I am mostly shopping for family back in the US, it makes for much better gifts than something from a department store that could easily be bought back in the US. Ready to doing your holiday shopping in Prague? Let's get started.
Dyzajn Market
My first stop for the past three years has been Dyzajn market at Výstaviště Praha Holešovice. It is a massive market of local artists selling everything literally. You can find jewelry, cosmetics, candles, pottery, sweets, stationery, art, and more. There are about 200 local businesses set up there for two weekends before Christmas.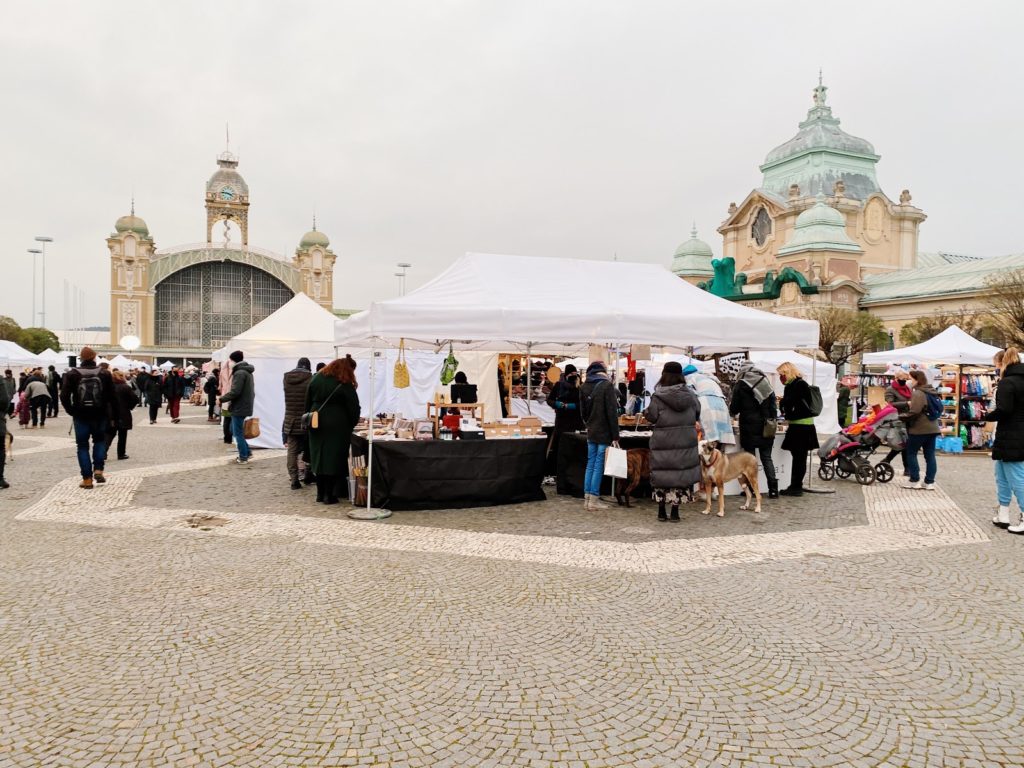 Every year there are new vendors and products to shop for. This year I stopped at my favorite local jewelry designer, Fiori e Colori Design. The owner, Irene, is an Italian living in Prague. She creates beautiful clay and metal earrings, so I had to stop and buy a pair for my mom (and another pair for myself!).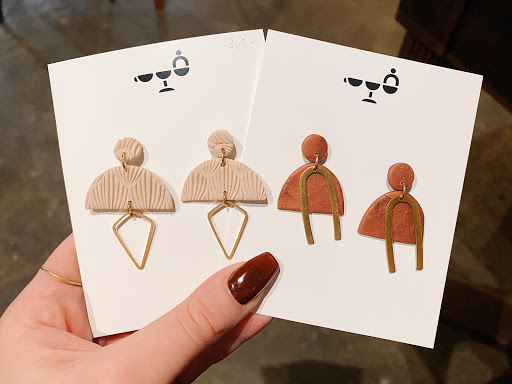 Some other stands I stopped by were Gorka Home and BYTOU jewelry. Gorka Home carried beautiful handmade plates and mugs with modern, simplistic designs. BYTOU had a ton of beautiful jewelry that fits any style, making it a great gift!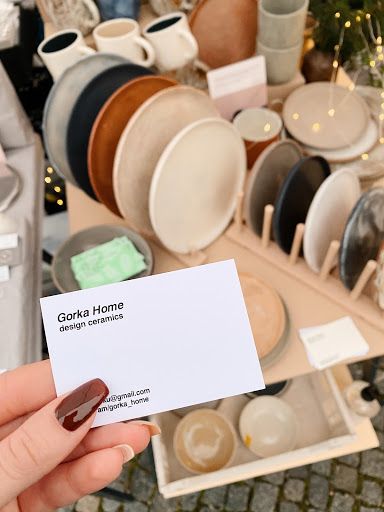 Coverover
My favorite neighborhood for shopping has to be Letná. M. Horákové street is lined with small shops perfect for holiday shopping. I start at the top of the street and work my way down to Strossmayerovo Náměstí. The first shop I hit is Coverover. Coverover is a decoration and lifestyle boutique with fantastic gift options. I got a couple of locally made candles for my best friends.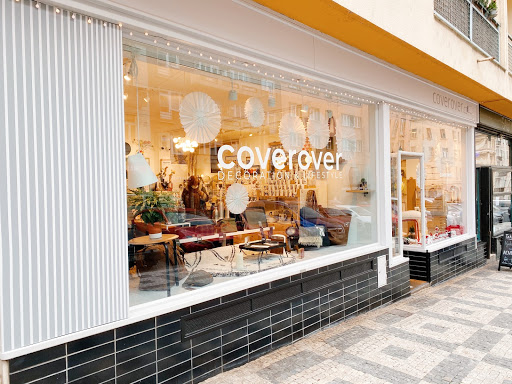 Fresh Labels
Continuing down the street, I head into Fresh Labels. I always stop here to look for gifts for my brother. Fresh Labels carries sustainably made, quality clothes.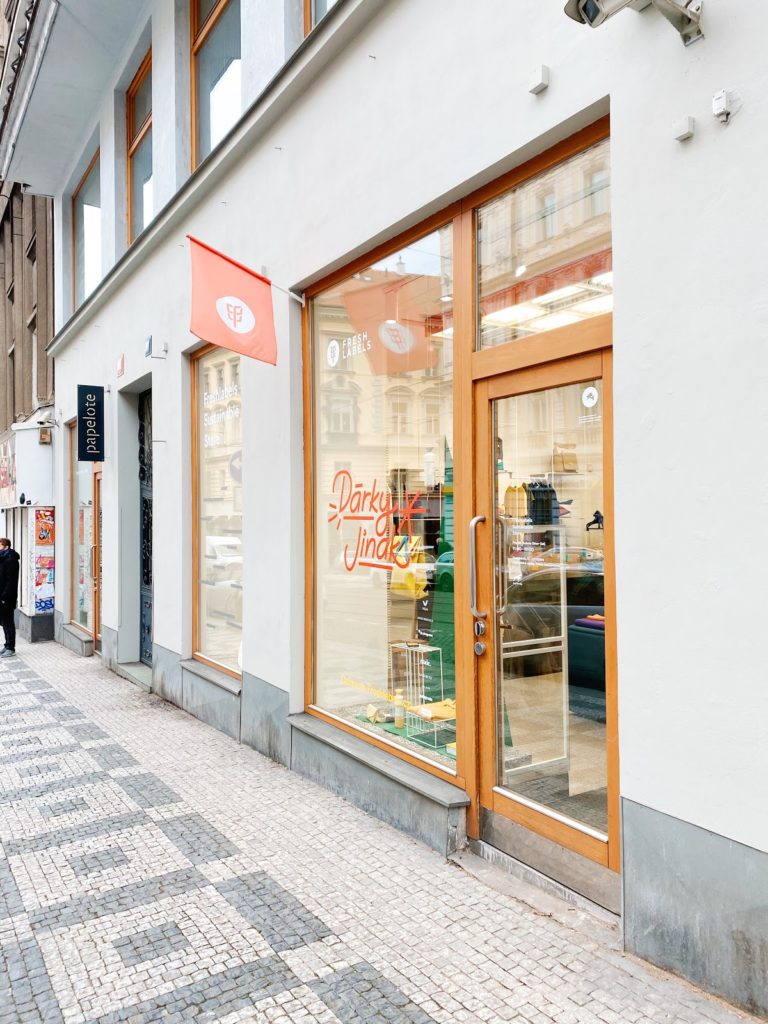 Papelote
Right next door is Papelote. I went in here for the first time this week, and I loved it. Papelote is a stationary shop focused on sustainability full of customizable notebooks, binders, and agendas with the cutest designs. (Personally, like a very disorganized person discovering this shop was a Godsend!)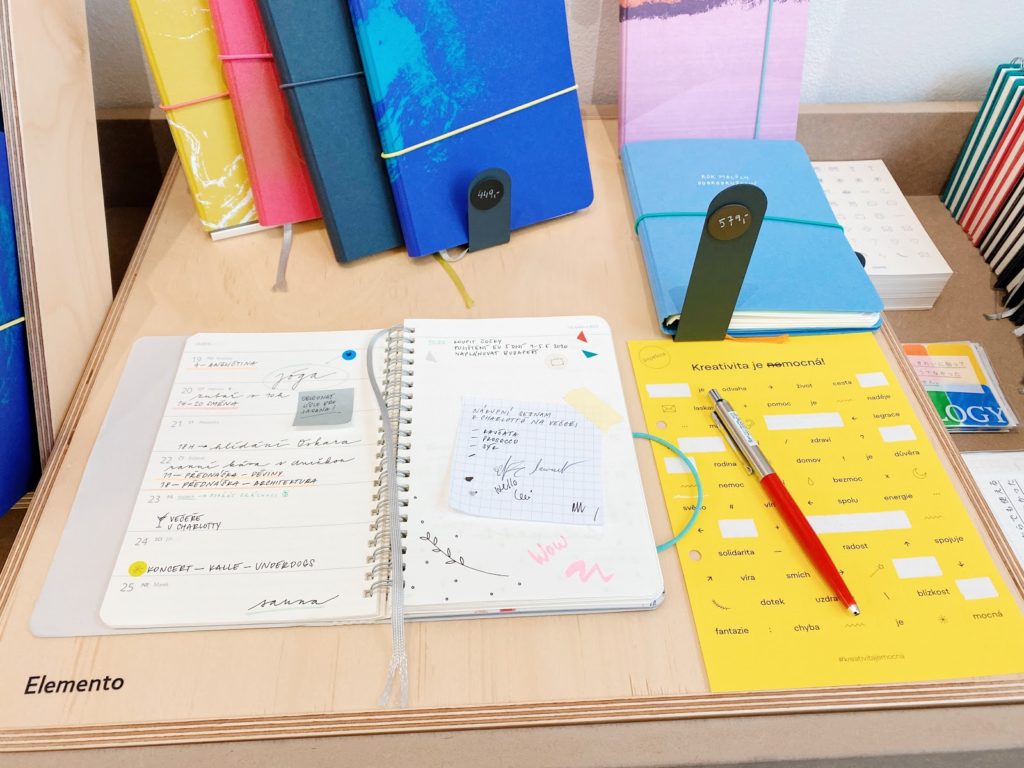 Recycled
My favorite local designer is Recycled. The owner creates all her clothes from upcycled materials to make some epic designs. I love that every design is totally unique. My favorite pieces have to be the cropped blazers and remade t shirts.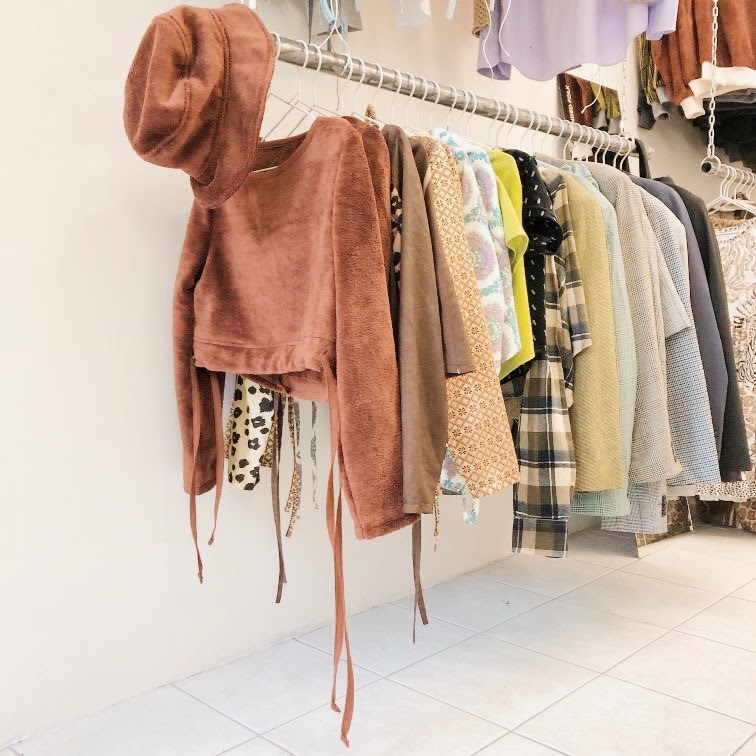 Bez Potisku
My last stop on M. Horákové was Bez Potisku. Bez Potisku translates to "without printing." The concept of this shop is a simplistic design, created sustainably, with fair prices. Since my brother recently moved to the Netherlands, and even throughout the winter, he rides his bike everywhere; I got him some gloves and a hat to keep him warm.
Christmas Markets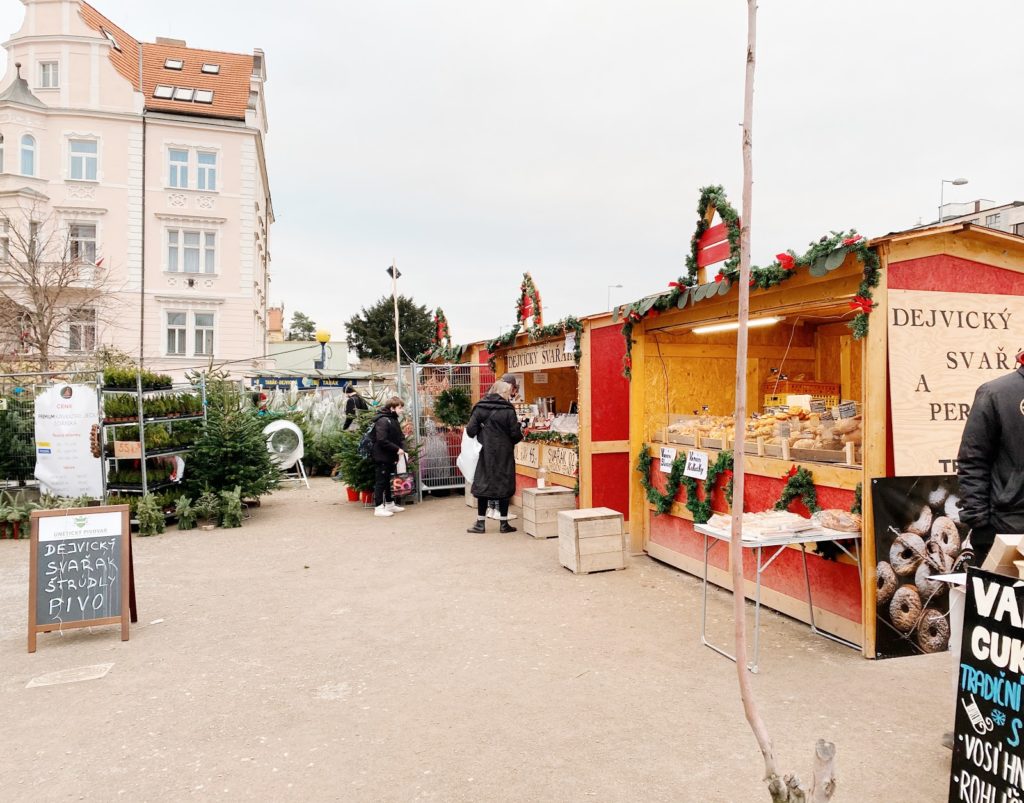 Though the biggest Christmas market was canceled, most neighborhoods still have their small farmers' markets that transform into Christmas markets for December. There are still plenty of ways to get your holiday shopping in Prague done. I stopped by the markets at Hradčanská and Karlínském náměstí this year.