Labor Day weekend is approaching, meaning it's time to start organizing your plans for the extended weekend. There's no better way to end your summer with a bang than getting a group of friends together and heading up North to the lake. To ensure you have the best weekend possible, I've rounded up the 10 essentials that you will need for a leisurely getaway to the lake.
Dearest D-RAVEL Traveler,
Emma (@emmahassemer) here! I recently returned from my lake house and it was just the escape I needed. I traded cell phone service and Wifi for board games and a paddle board. To me, lying low at a lake house in the secluded woods sounds more appealing than hanging poolside at an overcrowded luxe resort—especially during times like these when we're supposed to be practicing social distancing. Let's not forget, we are still in the middle of a pandemic.
If you're in-need of sipping a cold one by a body of water while soaking in the last bits of summer's rays, a trip to a lake house will be nothing less than satisfactory. All you'll need to pack for your Labor Day weekend vacay are these 10 essentials—nothing more, nothing less.
SPF & Tanning Lotion
First and foremost, you'll want to bring a brand new bottle of sunscreen and/or tanning lotion. Don't be that person who gets burnt the very first day of vacation. Protect your skin with at least 30 SPF to prevent turning lobster-red. If tanning lotion/oil is your vibe, be sure to apply one that has no less than 15 SPF.
I like to apply a layer of Hawaiian Tropic SPF 30 spray on the areas of my body that are most prone to burning—chest, shoulders, arms, back and face. Then, I'll apply my favorite tanning spray, Australian Gold SPF 15 with Instant Bronzer, to my legs and stomach. My all-time favorite face sunscreen is EltaMD UV Clear-Broad Spectrum SPF 46. The formula is ultra hydrating and melts into your skin leaving zero whitecast.
Velcro sandals
Velcro sandals are making a comeback. The only shoe you will need while at the lake house is a pair of velcro sandals. Whether you're hanging by the dock or taking a hike through the nearby woods, these shoes are comfortable and practical for all outdoor activities.
Unsure of how to style velcro sandals? Check out how these fashionistas styled their outdoorsy strap-in shoes.
Buy your own pair of Teva velcro sandals here.
Drawstring shorts
Dress to impress with a pair of drawstring sweat shorts. No really—these shorts are super cute. The only shorts that saw the light of day at my lake house were my high waisted sweat shorts that cinched my waist with a drawstring. Rock these with a graphic tee or bikini top and you're good to go.
My favorite pairs of drawstring shorts are from H&M. I have this exact pair in three different colors and am thinking about getting them in a fourth—you could say I'm a little obsessed.
Graphic t-shirts
Speaking of graphic tees, you're going to want to pack a few of these to throw over your bathing suit or lounge around in.
Swimsuits
You can never pack too many swimsuits! After all, you're going to be living in the water almost the entire time you're there.
H&M and Aerie have an impressive range of swimsuits for all body types. If you're looking for a bottom that's high waisted or one that's rather cheeky, you will find it all at these two stores.
Sun hat
If you're not a floppy hat kinda person, a basic ball cap will do!
Sunglasses
One of my favorite ways to accessorize is with a pair of funky sunnies. If you're going to be wearing sunglasses on a boat or standing in the water, I recommend packing a pair that you wouldn't be upset about losing. I'm almost certain there are a couple of my favorite sunnies at the bottom of the lake from flying off during a boat ride.
I haven't been leaving my apartment without my Urban Outfitters Chea Chunky Rectangle sunglasses. The tortoise design and oversized frame are totally chic!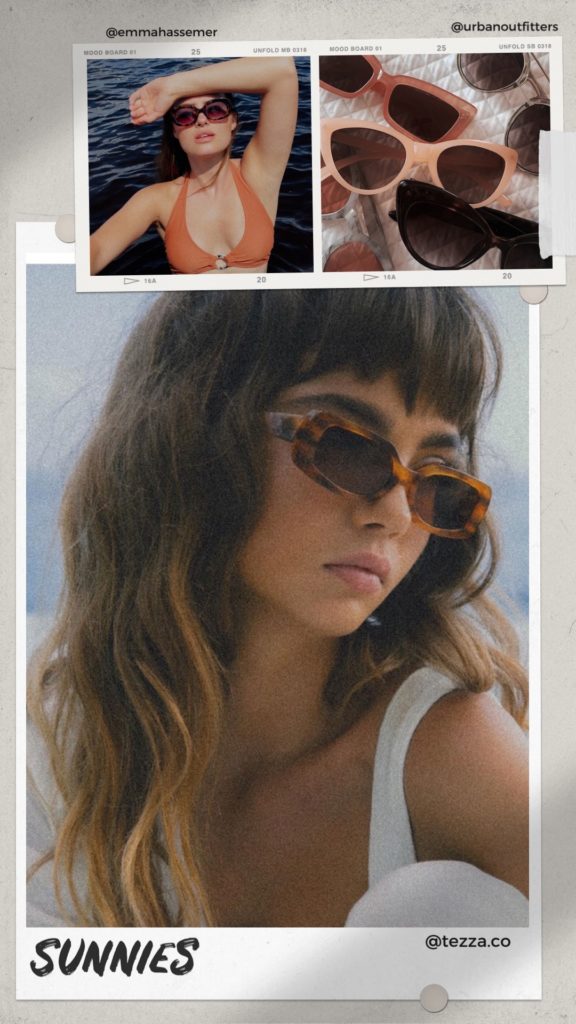 Seltzers
Stay hydrated with your favorite flavor of seltzer water. If you want to spice things up, create your go-to cocktail. I made a moscow mule anytime we were about to leave for a little booze cruise around the lake—it was mighty refreshing. Try my favorite recipe here.
Snacks
Create a delicious and healthy spread of your favorite crackers, veggies, fruits and cheese to bring down by the dock and enjoy.
Beach bag
Keep your belongings organized and dry with a beach bag. I used this cotton mesh canvas bag to carry my towel, sunscreen, lip balm and sunglasses when walking down to the dock.
I always say, a day spent at the lake is a day well spent. Enjoy your Labor Day weekend and safe travels!