If you're like me (@mckenna.miller), you're probably wondering, what should I pack when visiting a place with so much to do? You can experience anything from outdoor activities such as the beach or hiking to the shopping and popular tourist spots in Los Angeles. It's a place where you can express your personal style in any way that you want. Each area of this city has its own personality and popular attractions, and I will be sharing what to pack for Los Angeles and style ideas for each.
Dearest D-RAVEL Traveler,
The Weather
The weather is absolutely amazing in the warmer months. Humidity is low in the city, making it feel comfortable and not overwhelmingly hot, especially on the beach. Living in LA for three months last summer, I found that the style in most places is pretty relaxed, and people dress according to their own personality. This style guide will help you pack for any short trip to the city of angels.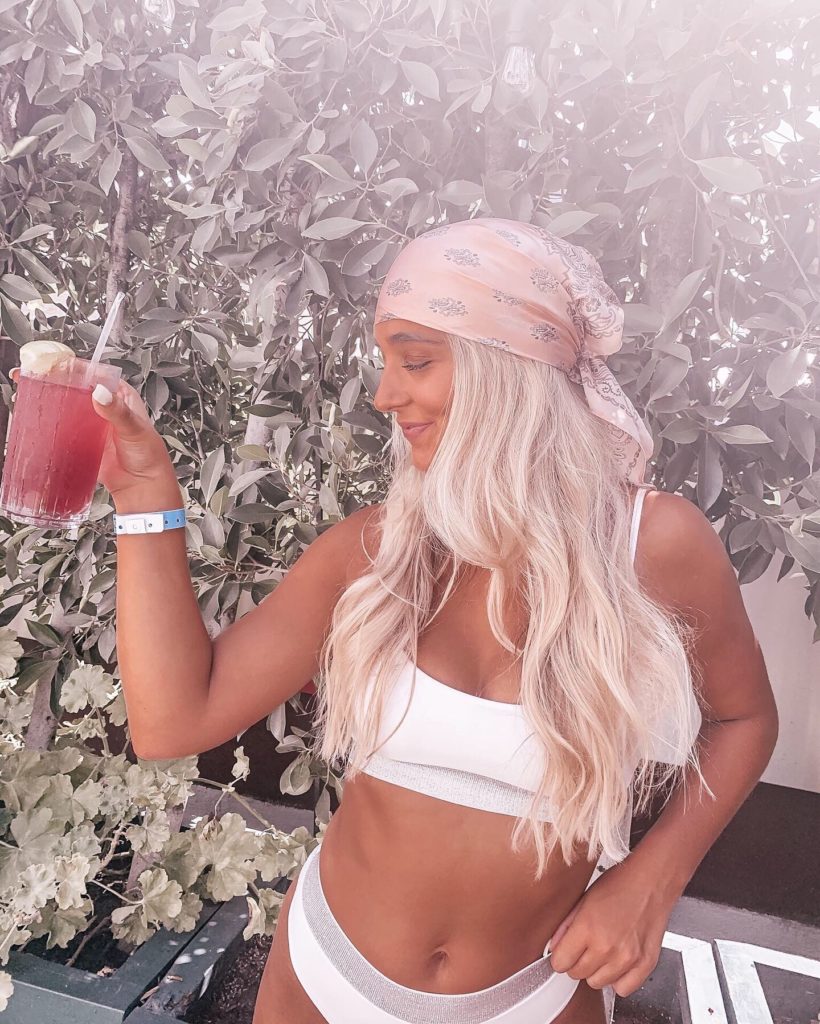 Santa Monica and Venice
The first, and my personal favorite, LA destination is Santa Monica and Venice. Even though these two towns are right next to each other, they have very different vibes. Santa Monica is more on the preppy side, and people tend to wear more dressed-up attire. Home to the famous Santa Monica boardwalk and Pacific Park, a typical daytime outfit could consist of denim shorts with a summery top or a girly sundress. On the other hand, Venice is more easy-going and has more of a hipster, trendy aesthetic. Ripped boyfriend jeans paired with Vans and a cropped t-shirt fit perfectly with this beach town's skater, carefree energy.
Tip: Be sure to pack a bathing suit for these destinations, and you may want to bring a light jacket or cardigan for the sunset at night on the beach.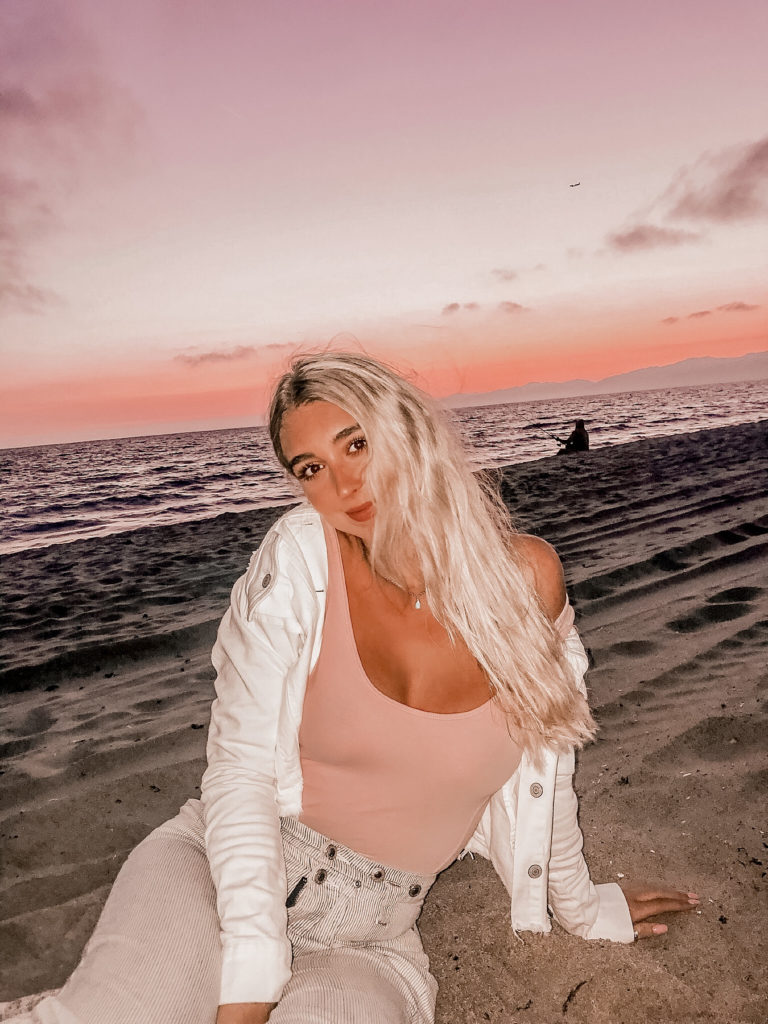 West Hollywood and Hollywood
The West Hollywood and Hollywood areas are great places for shopping and one of a kind vintage stores. These locations are perfect for expressing your personal style and sporting casual-but-cool pieces. Make sure to check out the Hollywood walk of fame and the Urban Lights at the Los Angeles County Museum of Art while you're here! Beverly Hills can be considered one of the glitziest hubs in the city. Pack a statement sundress, dressier top with jeans, or skirt outfit for this day of your trip. This is the time to bring out your favorite designer bag and channel your inner celebrity style. Add statement sunglasses and accessories to elevate any outfit while enjoying the shopping and soaking in the beautiful view. It's one of the places where you will find most people dressed up nicely. Melrose Avenue is an excellent place for photo-ops and a true aesthetic experience. A picture in front of the iconic Paul Smith Pink wall or Cisco Home 'Made in LA Mural' is an absolute must. Also, be sure to stop by the Melrose Trading Post that takes place every Sunday for the best vintage finds.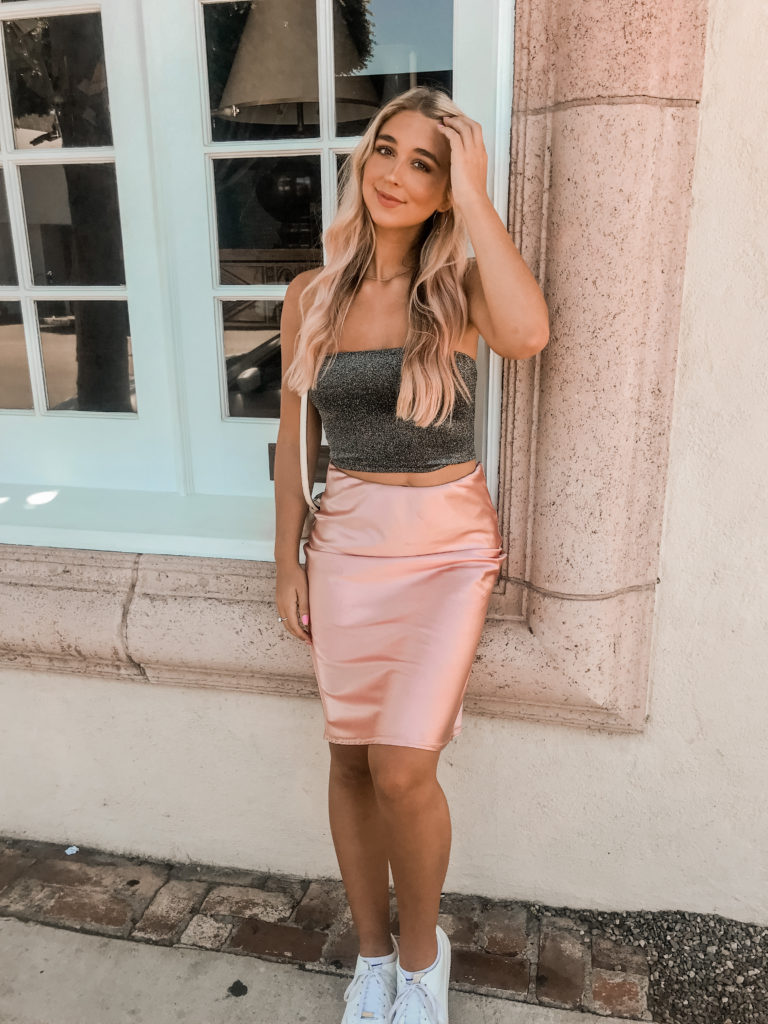 Downtown LA
Downtown Los Angeles is home to the art district, fashion district, museums, and rooftop bars. The Standard Hotel and many others downtown have rooftop pools perfect for laying out and relaxing. At night, these locations offer bars with incredible views of the city. A trendy midi dress for the rooftop bars downtown will make a statement without being over or underdressed. Home to many artsy districts, think satin top or a band tee with trendy bottoms and a retro hat for the daytime. One of my favorite activities downtown is hiking or driving to the Observatory and catching the sunset from top. Griffith Park is one of the largest urban parks and also a great place to spend time or have a picnic.
Los Angeles Travel Destinations
I highly recommend a trip to Los Angeles and hope this guide helps you plan outfits and what to wear while traveling to these different city areas! I'm confident that you will love LA just as much as I do. Have questions on what to wear while visiting Los Angeles? Commen below!