Dearest D-RAVEL Travelers,
Darc here (@darcybertolino)! I'm back to tell you everything you need to know in order to pack for your next hiking/camping trip. Around this time about two years ago, my sisters and I found ourselves wrapped up into a family vacation to Zion National Park, Hanging Lake National Park, and on a three day-four night camping trip on the Colorado river. Let me tell you, we all weren't exactly sure how to pack while exploring the National Parks out West.
Just like many of you reading this, I was also absolutely shocked when I found myself living this intense nature-filled reality. I have always loved hiking and consider myself pretty 'rugged,' but let me tell you… nothing will ever prepare you for a four day rafting/camping trip under the beating hot sun, while on a river that, might I add, you can't see the skin of your hand once placed an inch under the water.
There is a standing joke within my family that my sister and I were 'colluded' into coming along for the two week 'vacation.' We were told we would be hiking, staying in hotels, eating a lot of ice cream, and rafting down rapids for a little excitement. It wasn't until I took a peak at the incredibly detailed packing list, my older sister created, that I realized what I had agreed to.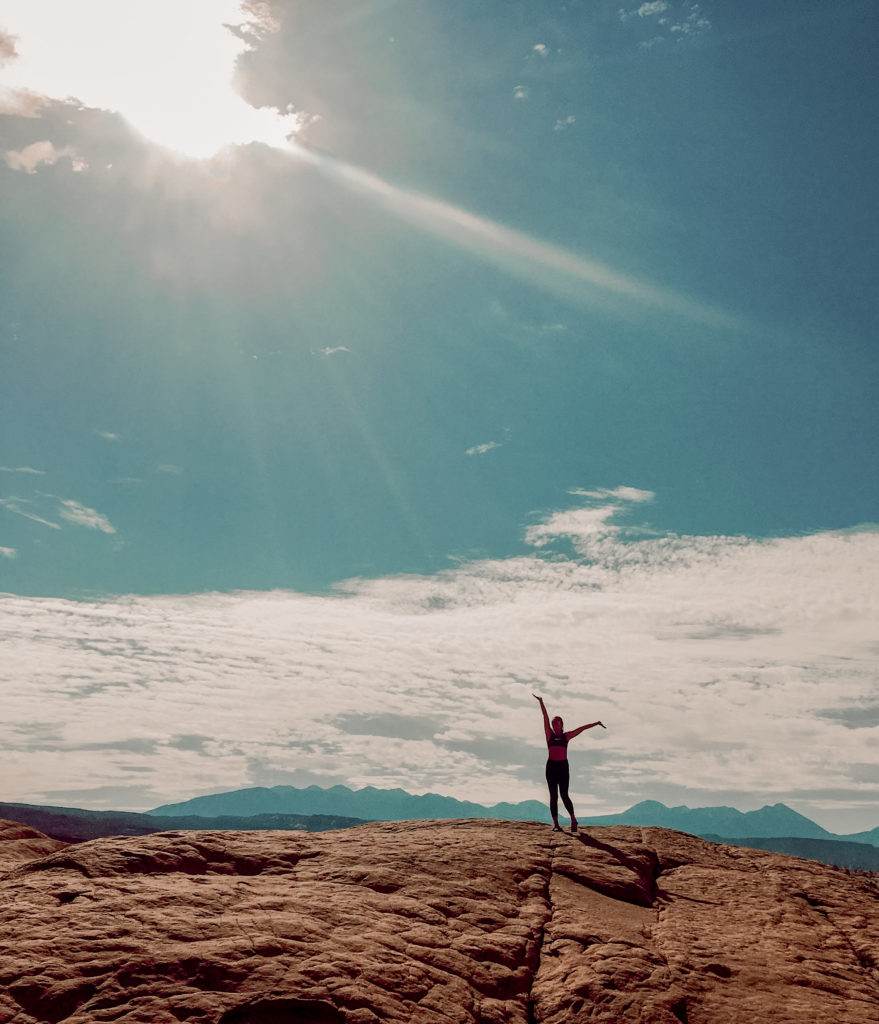 What to Pack While Exploring the National Parks Out West
Let's start with the hiking packing materials needed. Here are some of the essential items my sisters and I made sure to pack for our 20 day total vacation. Remember, for a hiking trip to both Utah and Colorado National Parks, we must be sure to pack according to these two diverse climates.
First things first, clothing:
Two pairs of athletic 'hiking friendly' shorts
A pair of 'hiking friendly' leggings
One pair of pajama pants
A pair of extremely comfortable sweatpants
Spandex shorts
Two tank tops
Three casual crop tops – for hiking and casual wear
Long sleeve 'dry fit' t-shirt
Athletic zip-up sweatshirt (perfect for early morning Colorado hikes)
Swim short sleeve t-shirt
Long socks (*HAVE to be long so your feet stay healthy in your hiking boots/tennis shoes)
Next up, it is essential to think about hygiene materials. These are items on top of your normal day-to-day skincare/toothbrush/haircare materials! Not only are these important to keep your skin safe and body healthy, but also to keep you refreshed to do those back to back hiking days.
Hygiene materials:
Vaseline
Lotion with sunscreen
Face lotion with sunscreen
Bug spray
If long hair – I would bring little hair ties to braid your hair on those hot days
Aloe vera
Deodorant
Now, let's talk about shoes. Not only are you hiking, but you also might be hitting the rapids, walking around shopping and going to dinners in town. In order to meet all your needs (without filling your entire suitcase just with shoes) here are my top four to bring.
Shoes:
Hiking boots/tennis shoes
Chacos
Dinner shoes
Birkenstocks/everyday shoe
Finally, for our rapid/camping trip. Here is when things got tricky for my sisters and I. This is the true GOLD of this packing list. This is a compact list of both things we brought and were thankful for, and added items we realized we wish we would have packed beforehand. These are the real make-or-break items to ensure you are comfortable, clean, and happy all four days camping on the Colorado river (or wherever you decide).
Colorado River Camping Essentials:
TWO pairs of sunglasses and a sunglasses strap (this is essential while hiking to keep those sunnies safe)
Rain jacket
Hat
Swimsuit (athletic is best!)
Small beach towel
Small wash cloth
Camping soap
Toilet paper (yes…toilet paper)
More than one large water bottle (one inevitably breaks)
Sunscreen spray (for all my ladies like me who middle part braid their hair)
Bandaids and athletic tape (to keep them on)
Bandana
Disposable waterproof camera (keep those phones safe!)
Eye mask
Ear plugs
Camping pillow
Cooler backpack for picnics
Ziplock bags
Portable and solar chargers
Overall, my time in Utah and Colorado exposed me to the most beautiful, breathtaking, and life changing hikes, food, and views I have ever seen. I would not change this experience for the world and I am so blessed to have taken an extensive amount of time to see so many national parks within those 20 days. Although my favorite part had to be my time in Aspen, Colorado (much more my speed), I felt truly connected to the environment and my family throughout this trip.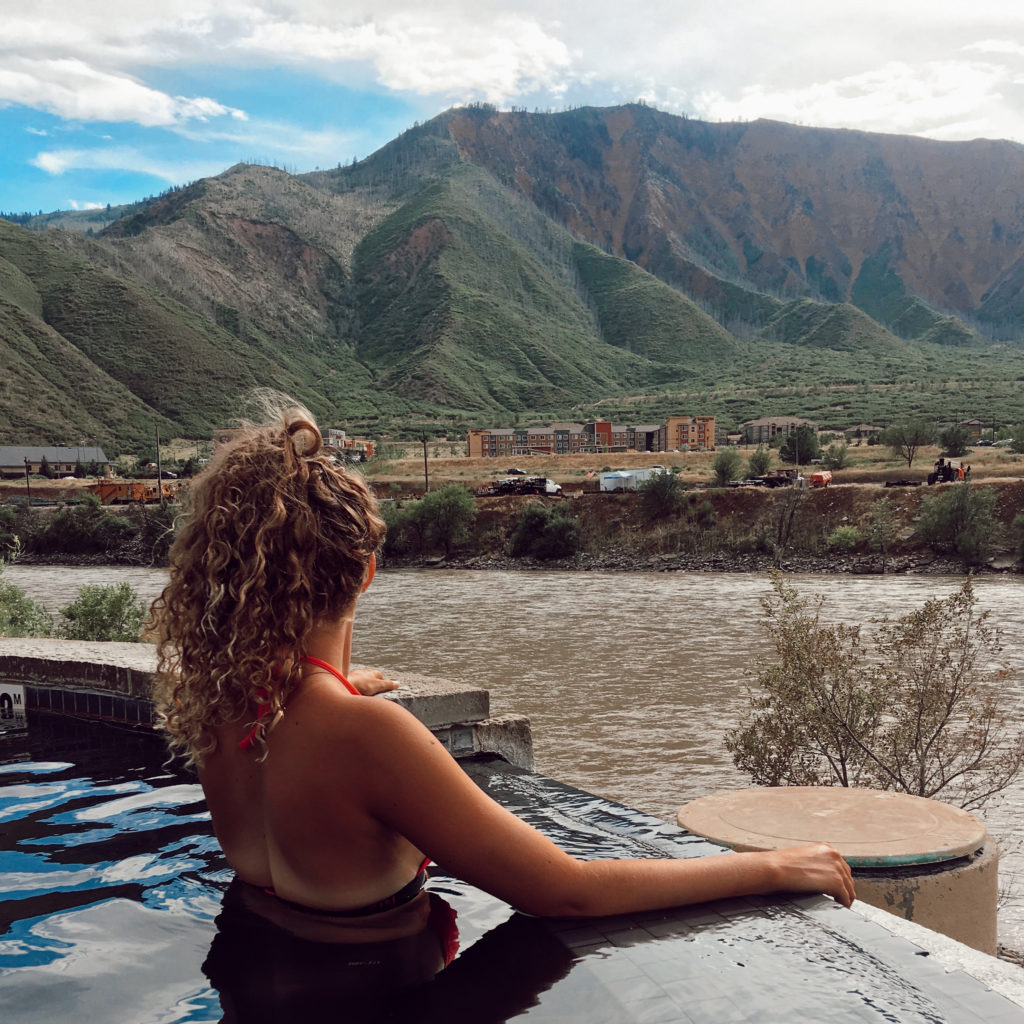 If you consider taking a trip like mine, I strongly encourage it! Make sure to take a look at my packing list, though, before strapping up your hiking boots and hitting those trails.
If you have traveled to Colorado or Utah recently, please leave a comment below about what you thought, and be sure to tag your pictures @D-RAVEL on Instagram. I can't wait to read your comments and look at your pictures! You should never head out west and wonder what to pack while exploring the National Parks…just read my blog!