Last summer, I had to take a giant leap of faith and move to New York City all by myself for my dream internship with O, The Oprah Magazine. Packing my life into two suitcases for my first internship heading to an NYC publication seemed nearly impossible for this self-proclaimed fashion guru. For my first "big girl" job, all I wanted to do was to be able to walk the New York streets and into the office with a fun new outfit every day to stand out and impress my new co-workers. This was such a challenge with the limited amount of things that I could bring with me and my broke, college student budget, hence, the need for thrifting comes into play. Are you wondering where to thrift shop in New York City? Trust me, I found the best of the best.
Dearest D-RAVEL Traveler,
My name is Olivia (@oliviafuegen), and on the weekends, I would plan thrifting days to go around to all of my favorite spots to see what new inventory they had in stock to freshen up my wardrobe for the coming work week. There were seven different spots that I went to browse regularly. All of the various thrift stores that I went to around the city had unique things to offer, whether it was the price point, the amount of clothing, the amount of curation, etc…
Here is a list of the best places to check out the next time you are in New York City, whether you move there or are just visiting.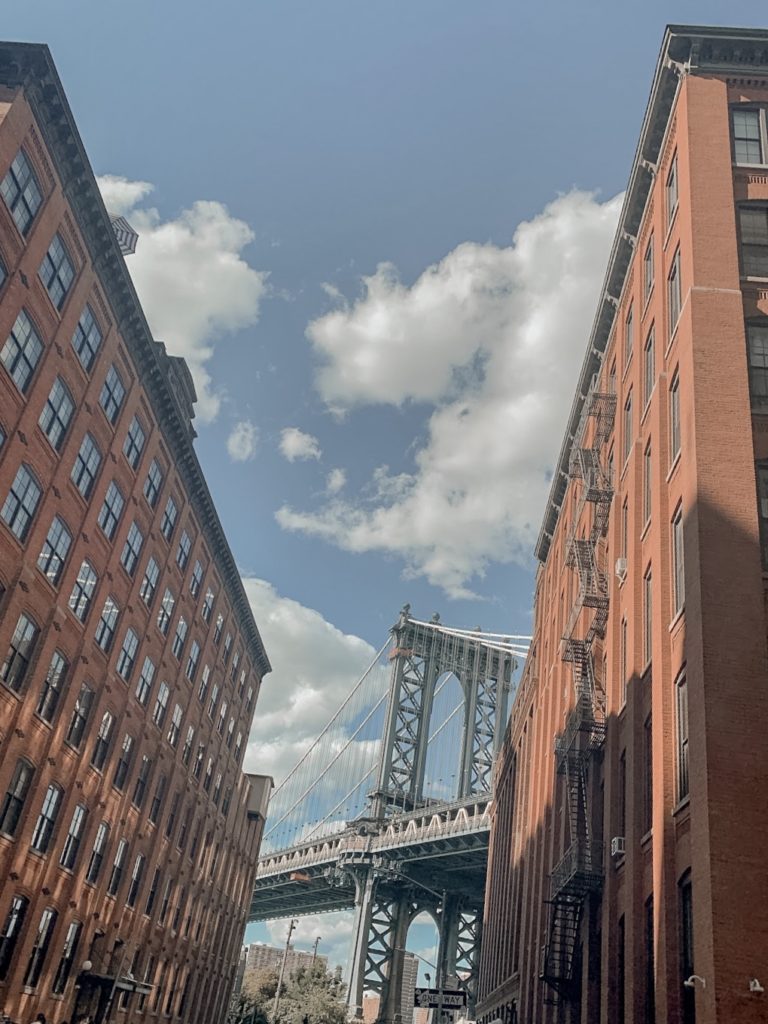 Where to Thrift Shop in New York City
Angel Street Thrift Shop is an eclectic shop filled with dresses, antiques, furniture, and chic vintage pieces. This store is curated to every thrifters taste. There is something for everyone.
AuH2O Thriftique is a smaller thrift boutique. This store is beautifully curated, so there is very little digging around to find good pieces. I would recommend this store to thrifters that feel like they can never find anything good while searching.
There are tons of Beacon's Closet locations all around the city. They arrange their store by color, which I really loved as someone who gravitates more towards neutrals. I was able to do a lot less digging to find great pieces. They do have a ton of inventory that rotates out pretty quickly, so there is always something new to find.
There are Buffalo Exchange locations all across the country, but there was something about the stores in New York. They have so many amazing designer pieces. I even spotted a new pair of Manolo Blahnik pumps!
Cure was dangerously close to where I was living in the city. This thrift shop is packed with hidden gems. From western wear to dresses, antique, and designer brand names, Cure Thrift Shop has it all. And it is a non-profit for juvenile diabetes research and advocacy, so it is a win-win!
This amazingly jam-packed thrift store is filled with vintage 80s finds. There are bright colors, flowy dresses, and denim everything everywhere. This is the place to go to find pieces to make a bold statement.
New York Vintage is every thrifters dream. It's filled with vintage high-end and designer pieces everywhere. The items are more pricey, but they have things that you really can't find anywhere else.
Thrifting is not only fun and cheaper than buying new items, but it is also the most sustainable way to shop. If you find yourself on a budget, don't turn to fast fashion brands. Instead, shop second hand to spice up your wardrobe and check out these thrift shops next time you find yourself in New York City.