Hi lovely D-RAVEL Travelers, @moni_sundquist here to fill you in on how my trip to Dubai went. I took this trip a couple years ago before COVID hit and I am so glad I made it there. It is definitely one of the best trips I have ever been on. Here's how to navigate this beautiful city in the UAE.
If you enjoy luxurious shopping, breathtaking architecture, and an overall glamorous lifestyle, then look no further for your next travel destination. Dubai has it all and I made sure to hit the most talked about places during the week-long vacation.
Dubai Mall
Have you ever wondered where the one of biggest shopping malls in the world is located? Well…wonder no longer! The Dubai Mall is over 12 million square feet and has over 1,200 stores to shop in. I was overwhelmed by all of my favorite designer stores like Louis Vuitton, Nike, and Gucci, along with stores that you can't find anywhere in the US like Alexander McQueen and Karl Lagerfeld. Shopping in Karl Lagerfeld's store was so cool because I went right after he passed away, so the store was filled with quotes and paintings in remembrance of him. Of course, I couldn't walk out of the store without Karl shoes, a sweatshirt, and a phone case.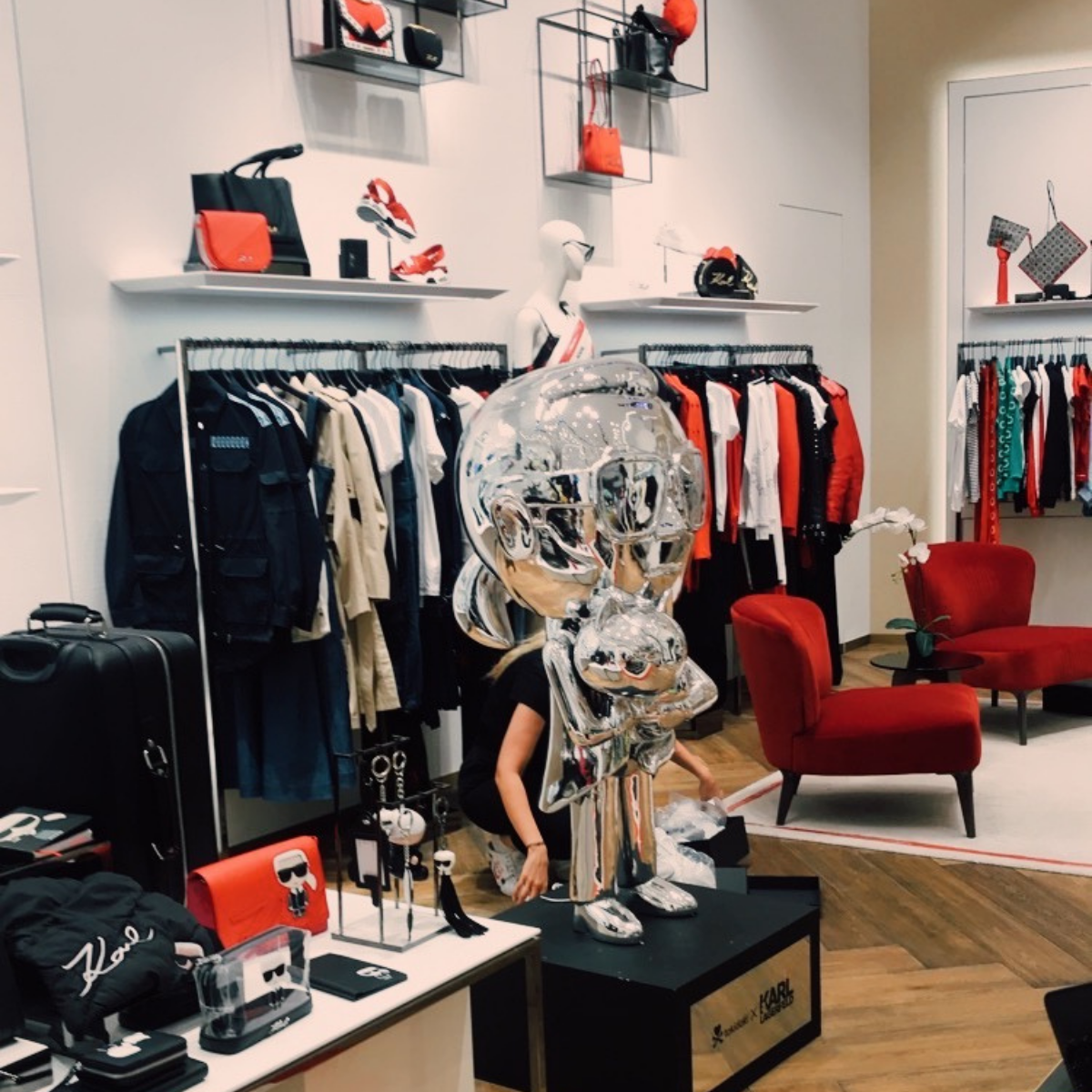 If the shopping wasn't enough, you can also ski! Ski Dubai is an indoor ski resort with over 22,500 square meters of ski area. My family and I didn't go skiing, but we took pictures because it was insane to see it snowing inside.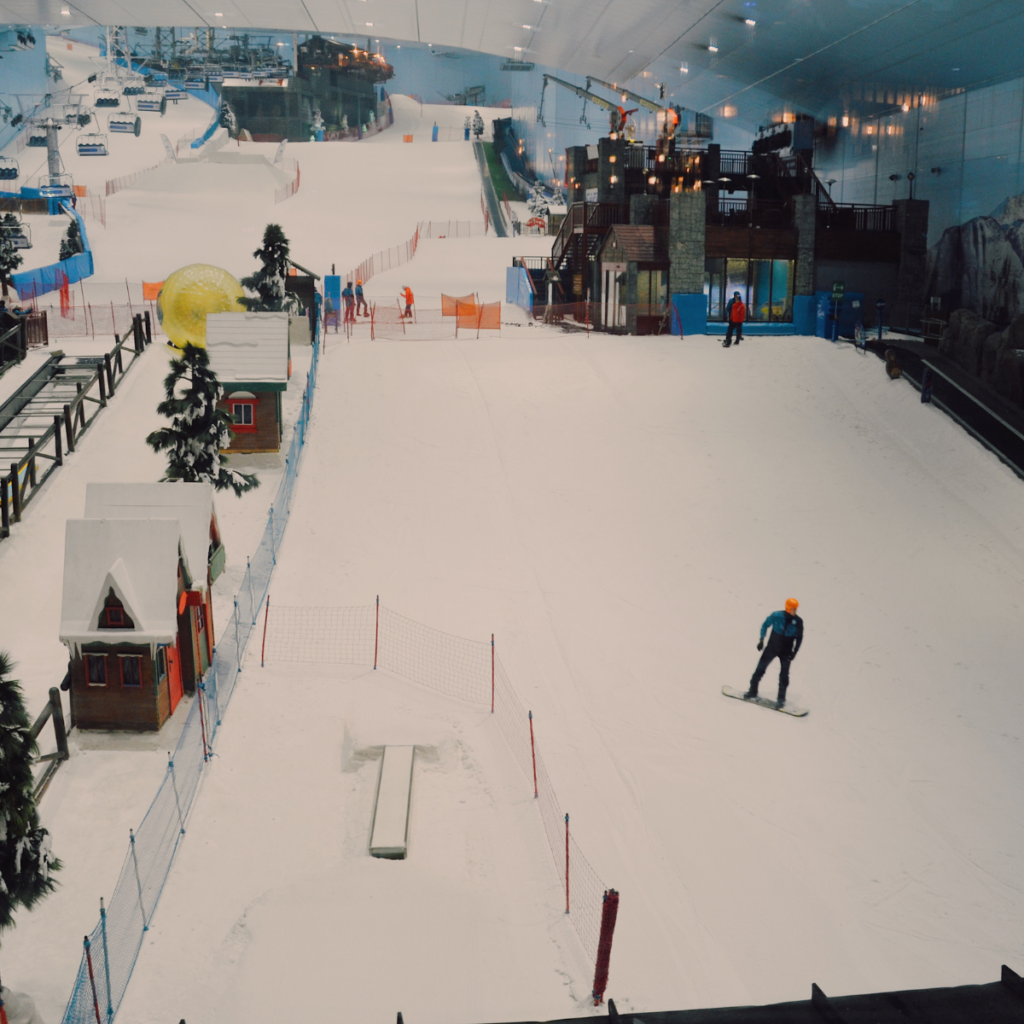 Be prepared to spend at least 4 hours there if you want to hit all of the stores. I'd also make sure to wear your most comfy, fashionable walking shoes because your feet WILL get sore. I wore Doc Martens, which were cute, but not comfy for walking 4 hours.
Miracle Garden
Everything in Dubai is 10 times more extravagant and super futuristic compared to the US, even the flowers.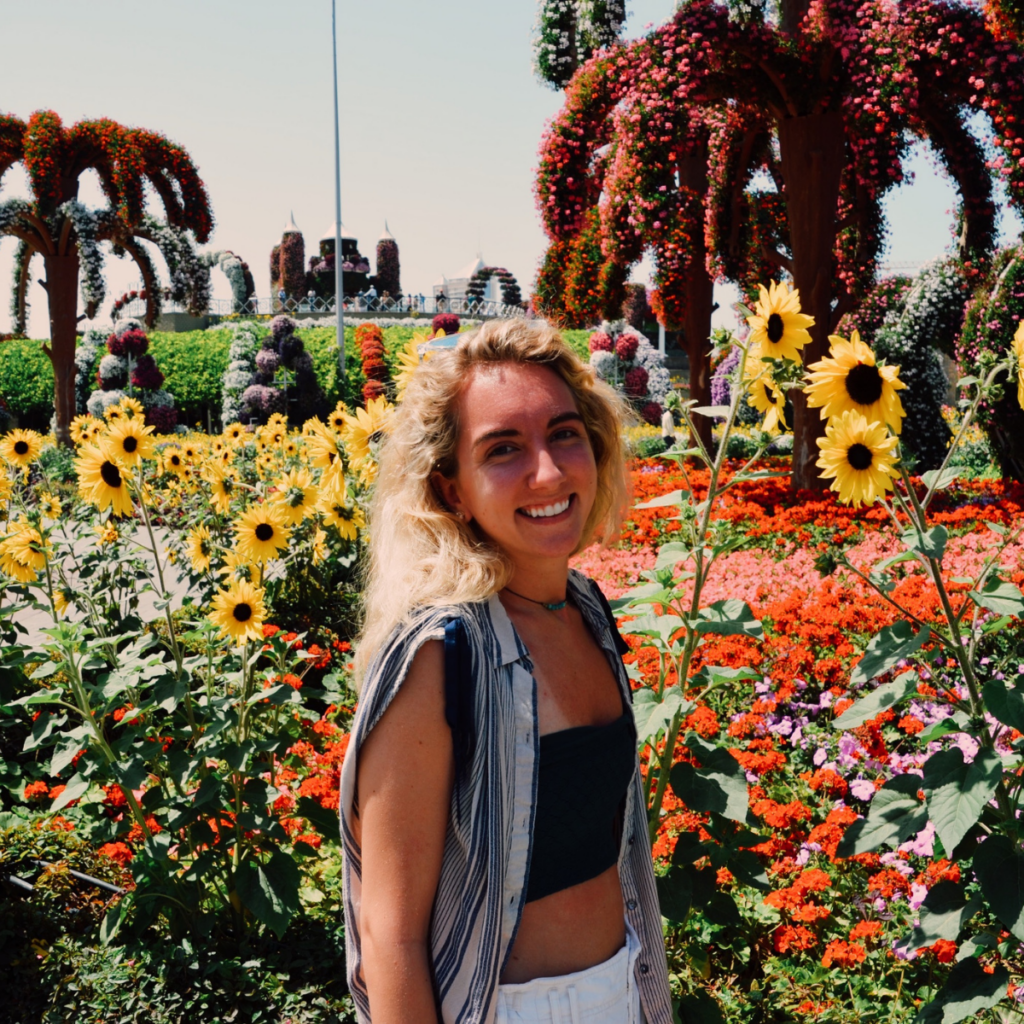 The Dubai Miracle Garden is the largest natural flower garden in the world with over 150 million flowers and spans over 72,000 square feet. Right as I walked into the garden, I was taken away by all of the beautiful flower sculptures. Each year they make the garden a certain theme and that year it was everything Disney. I saw all of my favorite childhood characters like Mickey, Minnie, and Pluto.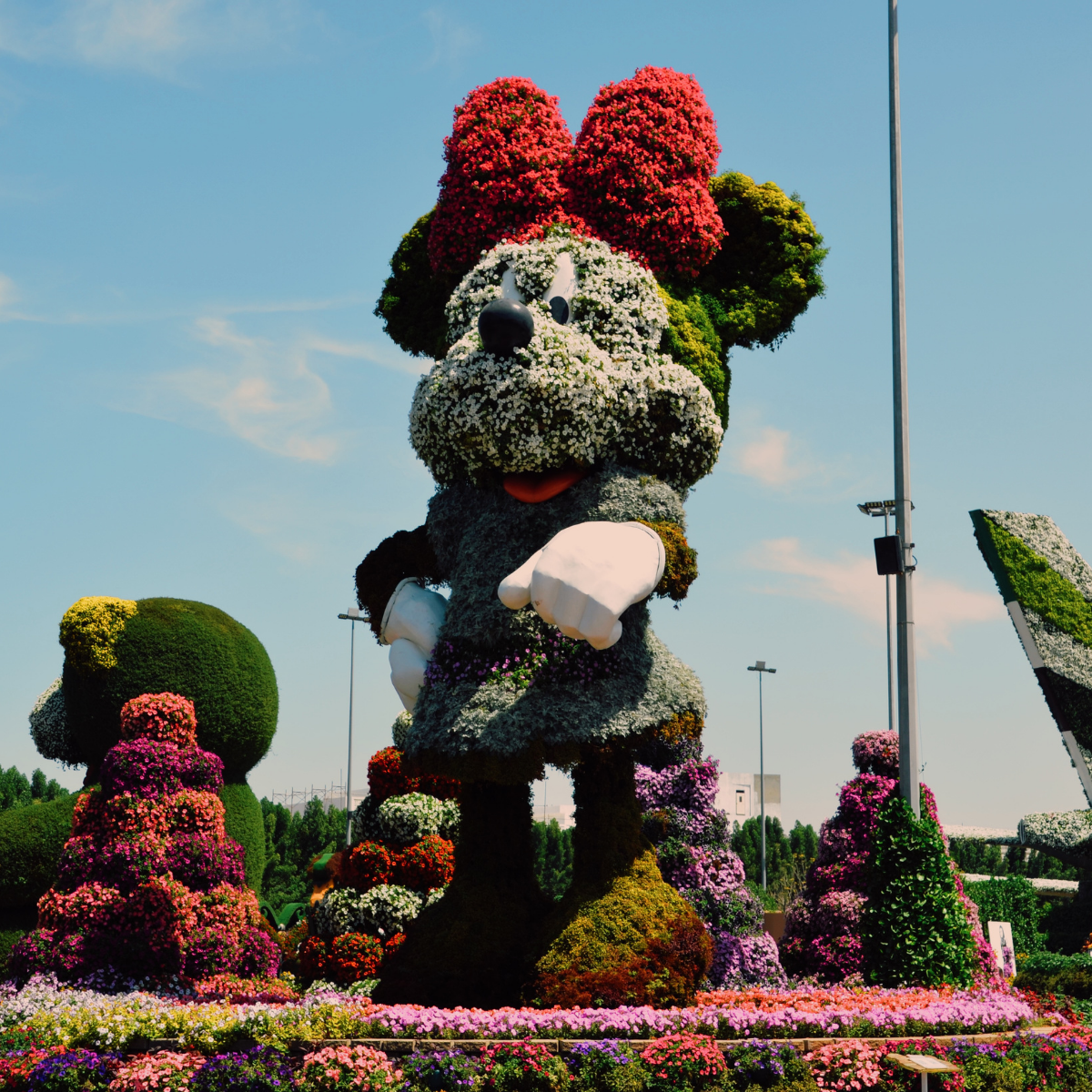 A life-size Emirates A380 double-decker plane made entirely out of flowers sat right in the middle of the garden too. It looked exactly like the plane that my family and I flew in on the way there. I cannot imagine how long it took them to create it because every little detail was so accurate. After admiring the plane, my family and I passed some really funny-faced hanging flower pots, which could truly put a smile on anyone's face.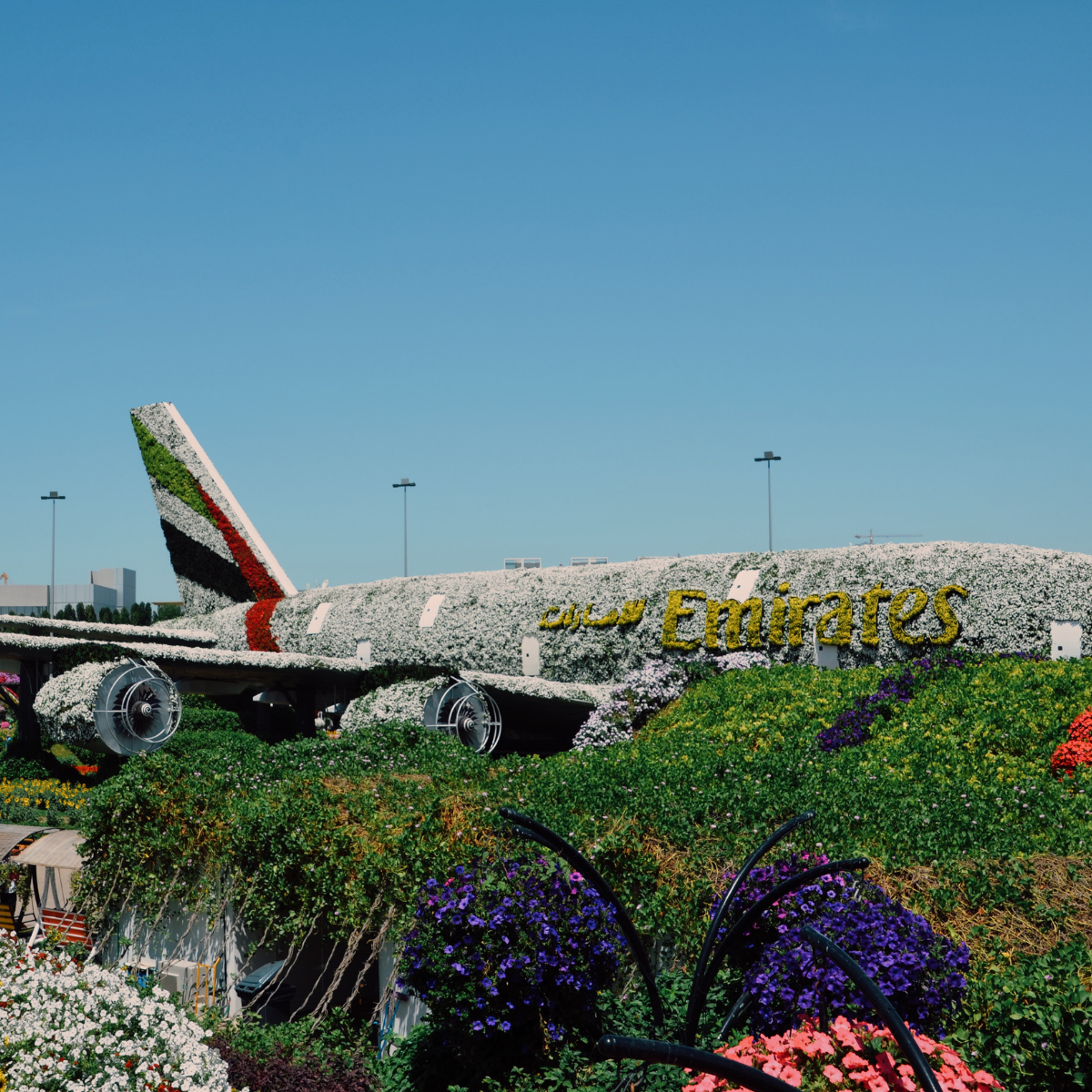 I highly recommend visiting if you ever find yourself in Dubai during the winter months! It isn't open all year round, so make sure you go when it's open and the flowers are in full bloom.
Global Village
The next must-see stop is, The Global Village. This village is a huge, multi-cultural theme park, with over 90 countries sharing their cultures, cultural shows, rides, food stands, and a ton more. It was a dream to be able to "travel" around the world in a day on our trip to Dubai. Now you must be thinking… why visit this when we traveled all that way to see Dubai? I thought this too, but I knew I wanted to learn not just about Dubai's culture, but other places as well. It is also one of Dubai's most popular attractions so I knew I had to go. I also made sure to grab one of my favorite treats in the Paris pavilion, a strawberry and chocolate crepe 🙂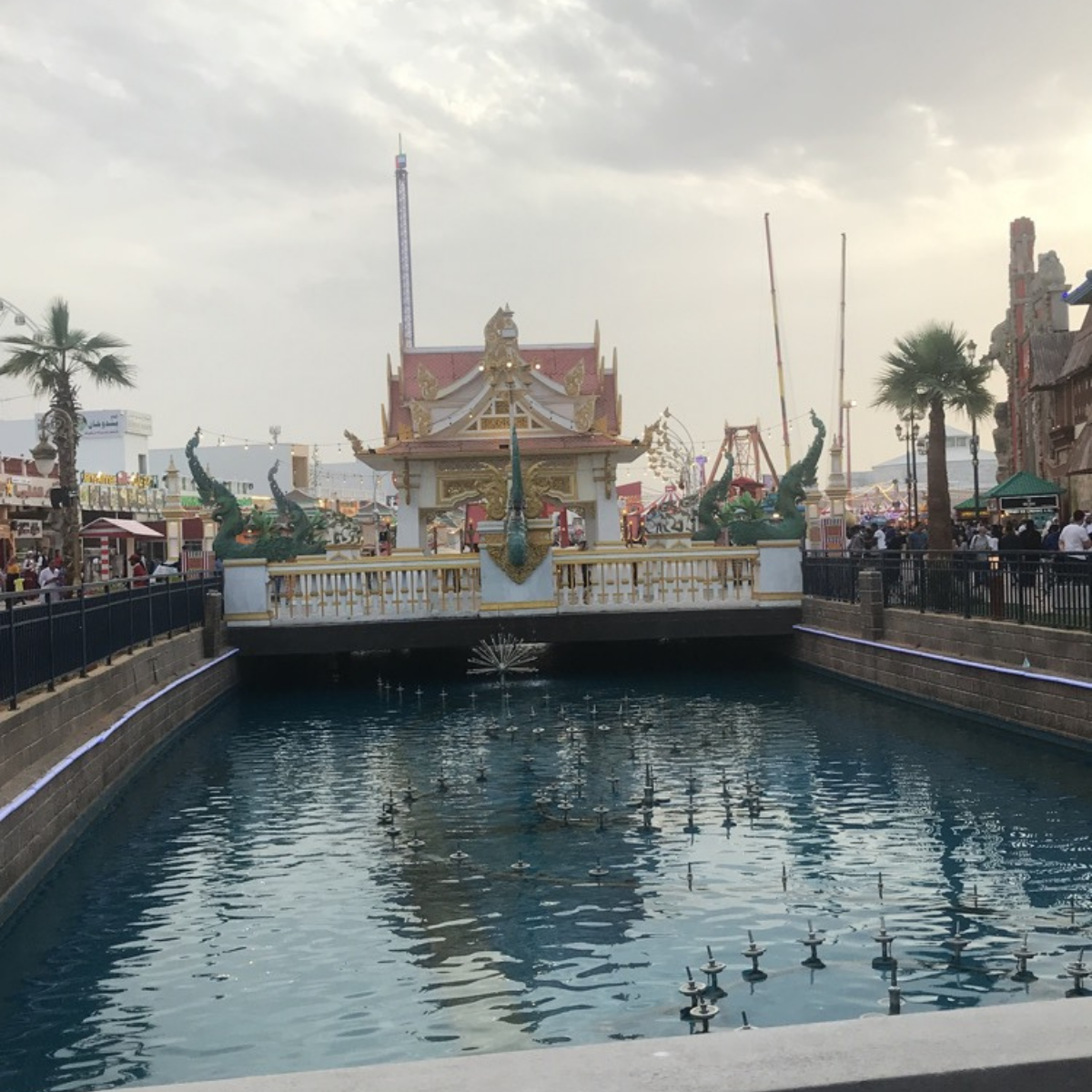 Burj Khalifa
To cap off our trip, we made sure to see the tallest building in the world, The Burj Khalifa. This skyscraper is so tall that when it's windy, you can actually see the very top swaying back and forth. My family and I walked into the building and immediately saw a bunch of fun facts on the walls and a simulation of the Burj getting constructed. It was fascinating to learn about all the work that went into building such a structure. Then, we took the elevator all the way up to the 124th floor, which is where the lookout is located. The whole floor is surrounded by glass windows that provides a view of all of Dubai no matter where you look out. I recommend not looking down if you are scared of heights!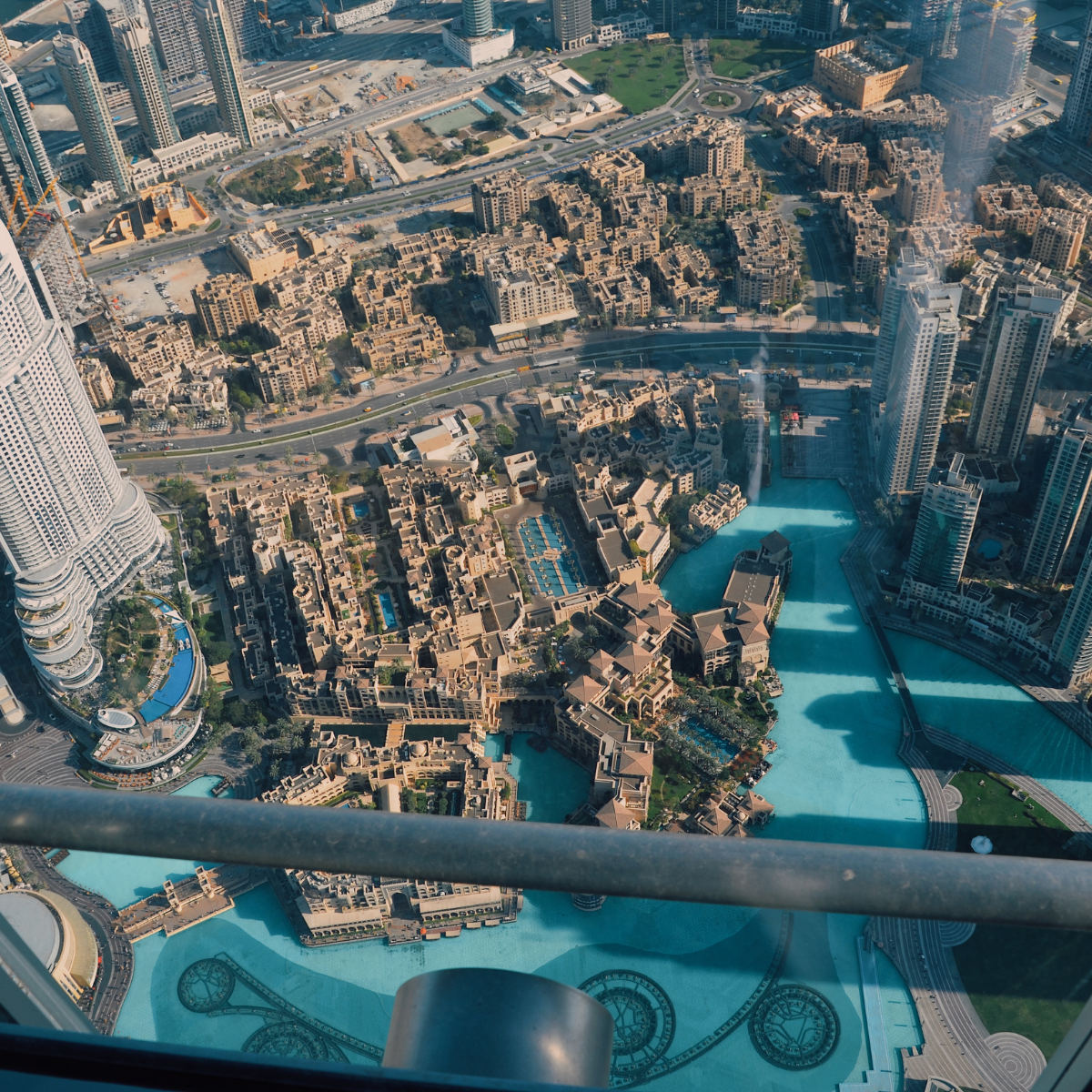 I hope you all get a chance to visit this remarkable, picturesque destination and everything that it has to offer. I also recommend packing light because you will definitely be coming home with more than you came with.