Heading to Florence for a weekend getaway or study abroad experience? Take my Florence recommendations and get exploring!
My name is Tiana (@tianaking_), and Florence is, by far, my favorite city in Italy. It's small enough to walk through the whole town without needing public transportation, and there's plenty to eat, see, and do. A perfect day in Florence would include brunch at Le Vespe, a walk through Boboli Gardens, a shopping trip to Zara, aperitivo at SESTO on Arno, seeing the Michaelangelo at sunset, and a late-night dinner at Trattoria Santo Spirito.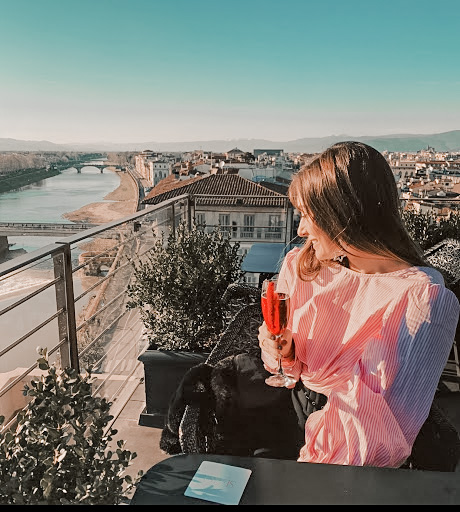 The Needed Packing Tips
Packing for an entire semester is tough, but packing for weekend trips can be even harder. With small travel backpacks that you have to carry with you through long travel days can be exhausting. Hopefully, with a few packing tips that I wish I had known, you can relax a little more than I did.
Versatile Pieces
Florence is tricky because the weather can be unpredictable, and depending on what you have planned, your outfits might not exactly line up with the weather and your agenda. I would recommend bringing with you black sheer tights, a leather jacket, and Doc Martens. I found that no matter where I was traveling, it was almost always more walking than I planned for—having one pair of comfortable boots made life so much easier, especially a pair that goes with more than just one outfit. I found that versatile pieces like these make it very easy to transition an outfit for a day of sightseeing and museum-going to an evening of appetite and bar hopping.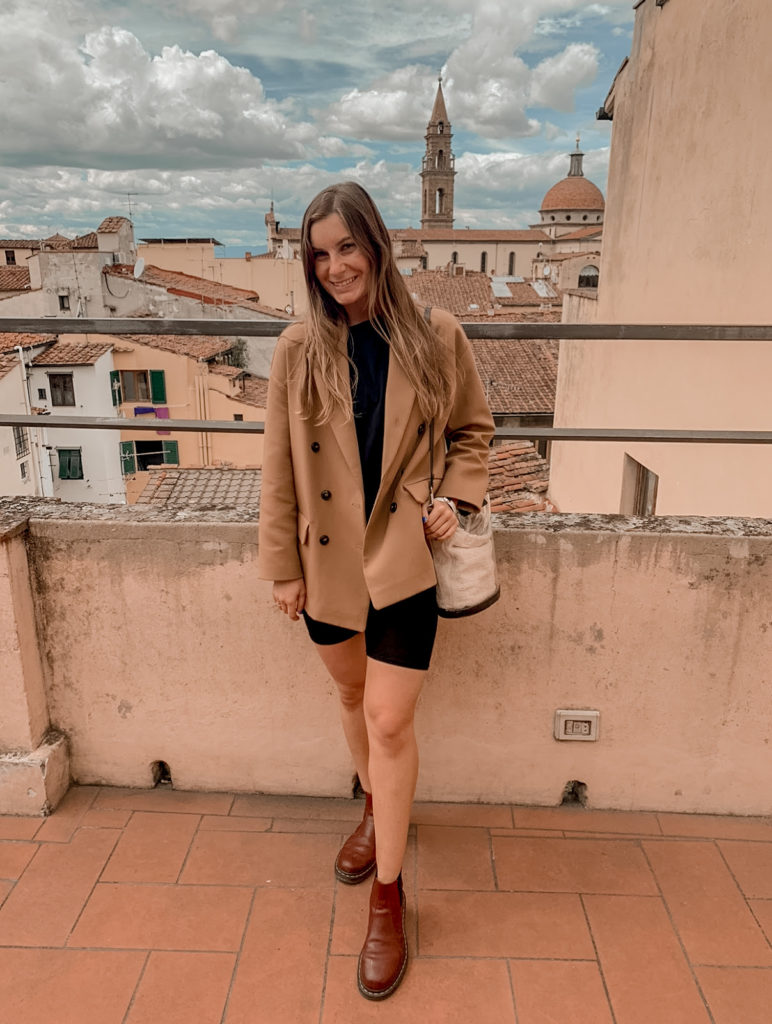 My Recommendations
Le Vespe is a study abroad student's staple. It's a small little brunch spot with great coffee and even better breakfast. Had too much wine the night before? This is the perfect spot. Beware, there is almost always a 30-minute wait but I promise it's worth it. It's the perfect spot to start your day and get your avocado toast fix.
Boboli Garden is a beautiful garden with many Instagrammable spots and some of the city's best views. If you go during the week, it's not very busy. Be sure to bring your student ID so that it's free! Bring your friends and pack a picnic! Just make sure to bring boxed wine as they check your bags for any glass.
I'm not sure what it is about European Zara's, but they are better than any stores in the US. If you ever need to pass any time, Zara is a great place to shop while studying abroad, as it's affordable and trendy. If you realize you forgot to bring a swimsuit or need a warmer jacket, Zara was always my go-to if I needed something new.
In Italy, appertivo is a before-dinner drink and snack. Most restaurants have a buffet of appetizers to go with your drink, typically from 4-6 pm. My absolute favorite aperitivo spot was SESTO on Arno. It's a rooftop bar on the top floor of the Westin hotel. Although a cocktail is around 20 euro, the view of the sunset is worth it. You can see the river, bridges, and snow-capped mountains in the back on a clear day. When in doubt, get an Aperol Spritz.
Prepare yourself for a long hike up to the top of the Michaelangelo. If you're looking for a way to pass the time in between aperitif and dinner, look no further. It's a must-do in Florence to sit on Michaelangelo's steps and watch the sunset and drink some wine. Just don't forget a wine bottle opener!
Lastly, a late-night dinner at Trattoria Santo Spirito is the best way to end Florence's night. It's a traditional Tuscan restaurant with the best four cheese and truffle gnocchi in town. You can sit on the patio in the Santo Spirito, one of Florence's favorite areas due to the rich culture and local feel.