Dearest D-RAVEL Travelers,
My name is Tiana (@tianaking_), and going to Greece was always a dream of mine, so I planned this trip for my mom and I as the last trip of my study abroad experience. Santorini and Mykonos are the most beautiful islands with so much to do. Are you looking to travel to Greece? My Greece recommendations come from trial and error from our trip. Hopefully my tips can be of help to you and your next trip!
We first flew from Florence to Mykonos, and after a few days, we took a ferry to Santorini, where our Airbnb host picked us up. I highly recommend staying in an Airbnb, so you have a more traditional Greecian feel and more space than just a hotel room. When you're thinking of booking a trip, make sure to pick a month after Easter because the islands won't be open until then (and you will want the warm weather!!).
Mykonos
My Airbnb was perfect for a trip with my mom. It was stylish, chic, and located in Mykonos's heart; the famous windmills were literally just a few steps away. Our host was super knowledgeable about the island and gave us tons of restaurant recommendations and things to do.
Recommendations
There are actually 31 beaches in Mykonos, so the beach options are endless. Mykonos is straightforward to navigate, and you can rent an ATV to get around the city. Because the island is full of tiny alleys, there are designated taxi drop-offs, so you can only get so close to your hotel or Airbnb before you have to walk (make sure to pack light).
Keep in mind there are less than 20 taxis on the island, so you might have to wait a while at the airport. Mykonos has a great nightlife with lots of bars and beach clubs. It's almost always sunny in the summer months, so bring your swimsuit, and you'll be set.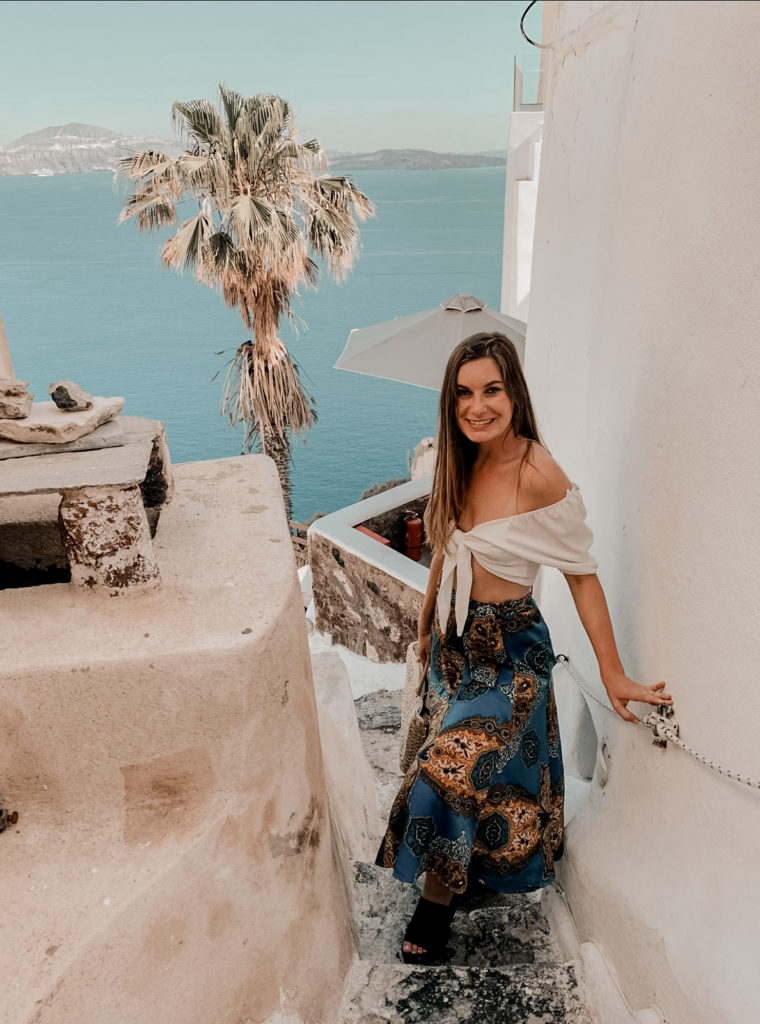 Santorini
Next stop on our Greece recommendations…Santorini! Santorini is truly just as amazing as it looks. When I first arrived on the island, I remember thinking, there's no way this could be real life.
Everything was so beautiful, and the people were so kind. We stayed in a traditional cyclid home in Oia, which I highly recommend. Whether you want to go to the black sand beaches or do a wine tour, Santorini has it all.
Our Airbnb was technically on a resort, so we had access to a pool that overlooked the sea. The pool had a full-service bar and restaurant, so it was the perfect spot to watch the sunset with a drink.
There are seriously no bad views in Santorini, no matter where you decide to stay on the island. My mom and I spent a few days relaxing, going to beaches, and had many Mediterrane dishes.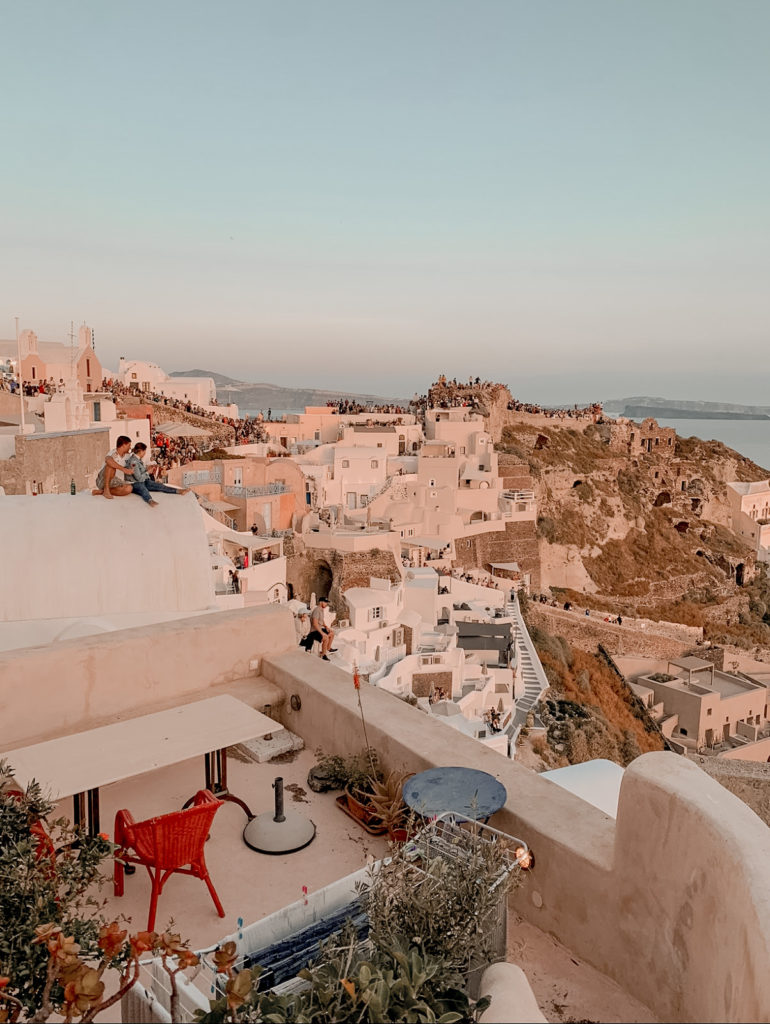 There are also a ton of really cool shops with handmade jewelry and lots of linen clothing. I recommend taking it easy, and instead of packing lots of activities in just a few days, pick a couple of things you want to see or do and take time to enjoy those.
I hope you enjoy my Greece recommendations and get a chance to visit the beautiful Mykonos and Santorini!