When studying abroad last year, I (@lizzie_spirit) knew I wanted to go to Switzerland before leaving Europe. Like anyone who's tried to plan a trip to Switzerland, the first thing I was made aware of is how expensive it is there. I heard horror stories of $12 cups of coffee and steep fines for having the wrong train ticket. I was warned to be careful and save up, or else it might be the only trip I could afford. Despite the warnings, I still was determined to go. Luckily after careful planning, I was able to make it work without going broke! Here's how to travel to Switzerland on a budget.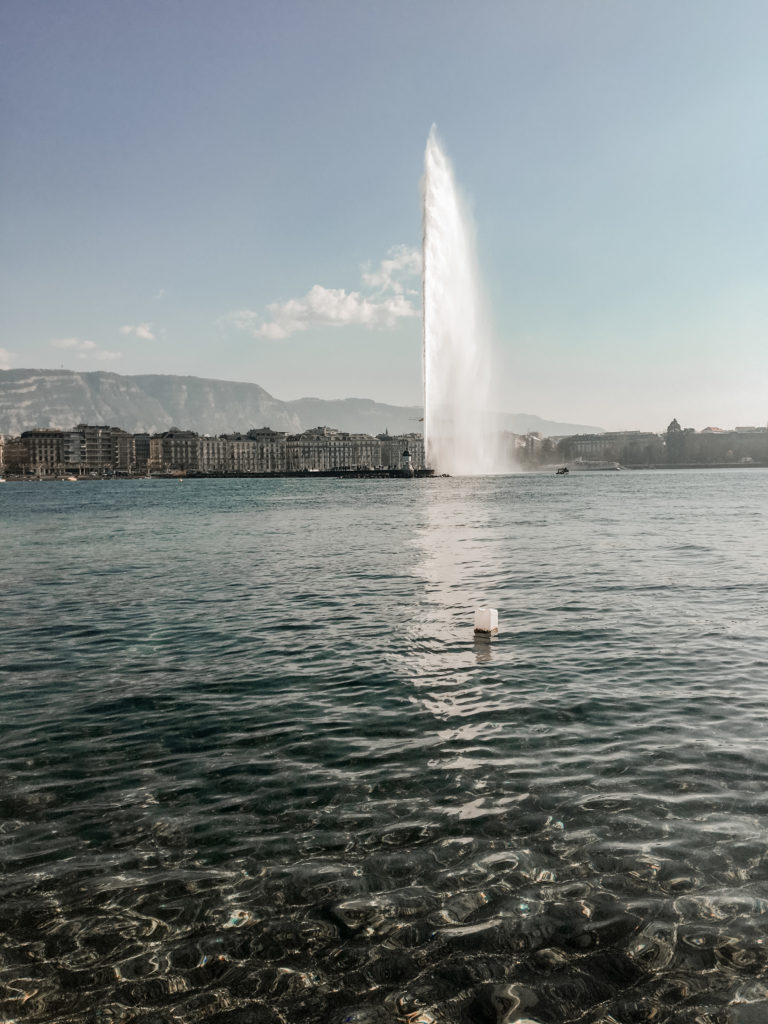 How I Did It:
Flight
When searching for flights, no matter where you're coming from, the cheapest will most likely fly into Geneva. I could get a flight from Rome to Geneva for $138, whereas a flight to Zurich would have been near twice as much.
The second thing I had to plan was where to stay. I used the Hostelworld app to
find a hostel close to the airport. While Hostels in Geneva are still pretty expensive than other European countries, I'd recommend getting a hostel instead of an Airbnb because that will be the cheapest option. I stayed in a two-bedroom suite for $75 per night and split the cost with my friend, but if you're traveling solo, it's cheaper to book a bunk instead of a suite. I stayed at City Hostel Geneva, and I would recommend it. It was clean, safe, and the front desk staff was super helpful. They also gave me a complimentary bus card upon arrival that I could use on the Geneva bus system without paying. I definitely made use of it!
Food
Of course, trying the local food is often the best part of traveling; however, I knew that eating out in Switzerland would hurt my pockets, so this is an area that I chose to cut costs. Upon arriving, I went straight to the local grocery store. Luckily, the hostel had a full kitchen/common room with a fridge, stove, freezer, and everything. I stocked up on some frozen meals and pasta to cook, and I only went out to eat once during the three nights I was there.
Cheese Fondue
Switzerland is known for its cheese fondue, so I decided to splurge on a fondue pot on the last night, and it was worth it. We went to a restaurant called "Café du Soleil" with a friendly atmosphere and great fondue. The bill ended up being $55 total for just the pot, since they charge per person, yikes! It will likely be a similar price for fondue at any restaurant in Geneva, but if you must eat out, go for the fondue.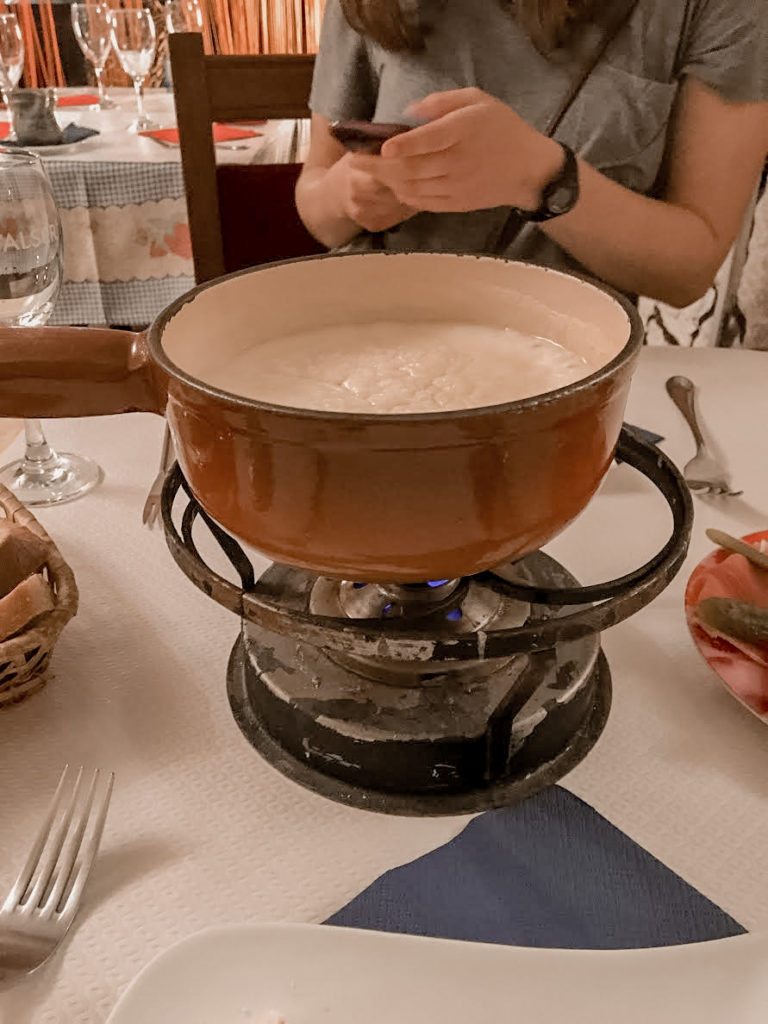 Sights
Lake Geneva is a must-see and was fairly easy to walk to from the hostel. It's got beautiful, clear water and is densely populated with swans! The swans are amazing to look at but don't approach them because they can be quite aggressive. Spending time by the lake is a great cost/free way to spend the afternoon.
The Alps
Of course, the most popular reason to go to Switzerland is to see the alps. The city of Geneva is flat, but you can easily take the bus over the French border to the beginning of the alps. The shuttle to Chamonix, a gorgeous French ski town at the base on Mont Blanc is only an hour-long trip. The shuttle wasn't running on the day I tried to go, so instead, I took the bus over to another mountain only 30 minutes from the city center, Mont Salève.
Mont Saleve
Mont Saleve is gorgeous and has a lovely cable car you can ride up to get an aerial view of the city and the alps' beginning. The mountain is also a climbing/hiking destination, so you could choose to hike the trail up or down instead of taking the cable car, which is about $15 each way. I chose to take the car up and hike down. At the top, there is a cozy little café where you can stop for lunch or hot chocolate. The mountain is also a popular paragliding spot, and watching people get geared up and then glide off the cliffs is an incredible sight. I stayed watching the view for a while and then hiked the trail down, which provided even more amazing views from the side of the mountain.

How to Travel to Switzerland on a Budget
So there's my reasonably priced trip to Geneva! I hope this is helpful to anyone who wants to go to Switzerland but is wary of the cost. While it was still a fairly expensive trip for a college student, It wasn't nearly as bad as I had been warned about, and I learned that it's possible to have a great time without breaking the bank! I hope you now know how to travel to Switzerland on a budget.