Shalom D-RAVEL! My name is Lauren White (@laurenwhite03), and can't wait to share my insight about all things Israel.
In May 2019, I had the opportunity to go to Israel for two weeks… thank you Birthright Israel! Our group toured the entire country, so I have some wonderful must-see sights and recommendations for you.
Negev Desert
The Dead Sea
The Dead Sea is located between Israel and Jordan. Here travelers are able to view the beautiful landscape of the Negev Desert. The shore of the Dead Sea is the lowest point on Earth, which is a huge attraction for tourists. The sea is primarily made up of salt, so you don't swim but float! There is a gift shop nearby where you can purchase face masks, lotions, and other products. I recommend buying the face mask before you enter the Dead Sea because it makes your face silky soft.
Bedouin Hospitality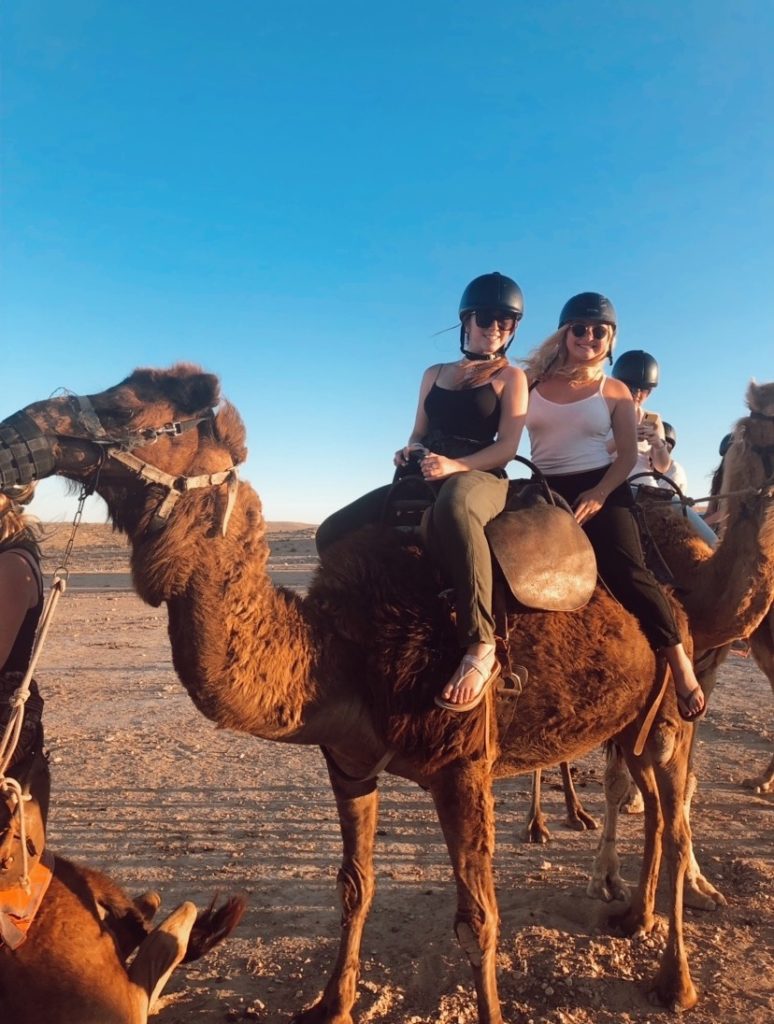 If you love the outdoors, then exploring the Bedouin culture is the experience for you. The Bedouin group is located in Negev Desert, in Southern Israel. Bedouin Hospitality is a fantastic way for tourists to get a feel for what it is like to experience the desert lifestyle. During your time here, you will be able to ride camels in the desert, taste Bedouin cuisines and sleep in the Bedouin tents overlooking the stars. I recommend bringing warm clothing, because even in the desert it still gets cold at night.
Masada National Park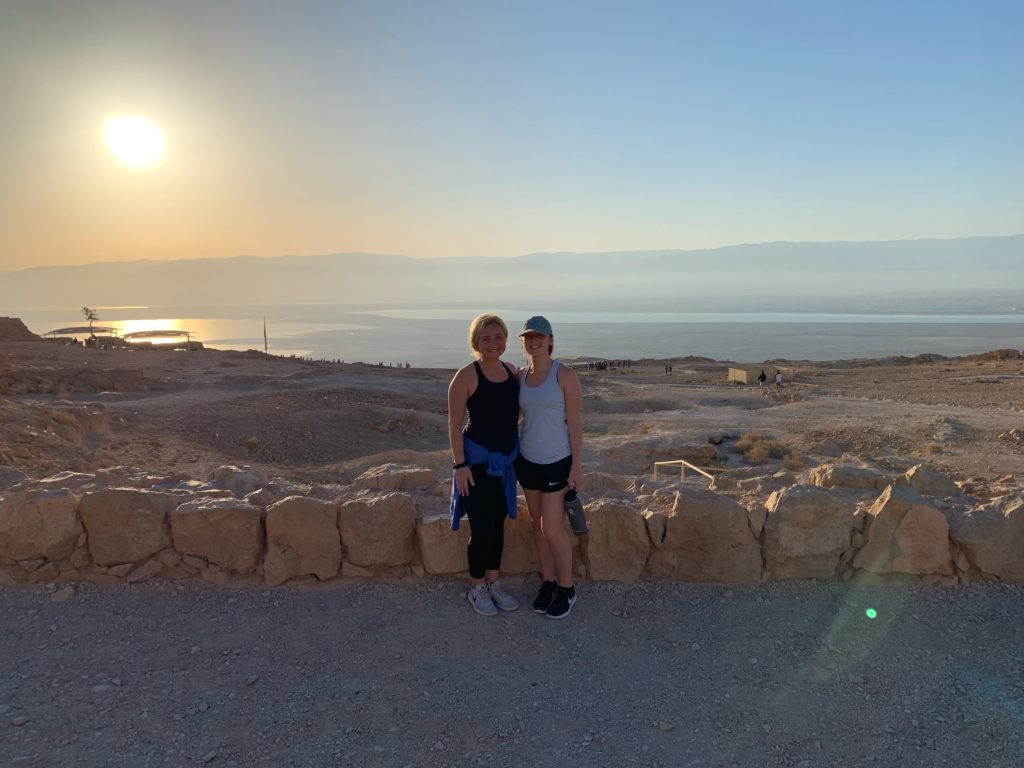 Make sure to bring your hiking shoes because Masada National Park is a must-see. I recommend going on this hike right before sunrise. The hike can take anywhere from two to three hours, so it's best to go before it gets too hot. Masada is relatively high up, so if you are uncomfortable with heights, I would recommend taking the cable car that takes you to the top of the mountain. The Masada National Park is stunning. Tourists are able to see the Dead Sea and Moab Mountains once they reach the top of the mountain. Although this hike may be difficult, the views and feeling once you reach the top is worth it!
Tel Aviv
Carmel Market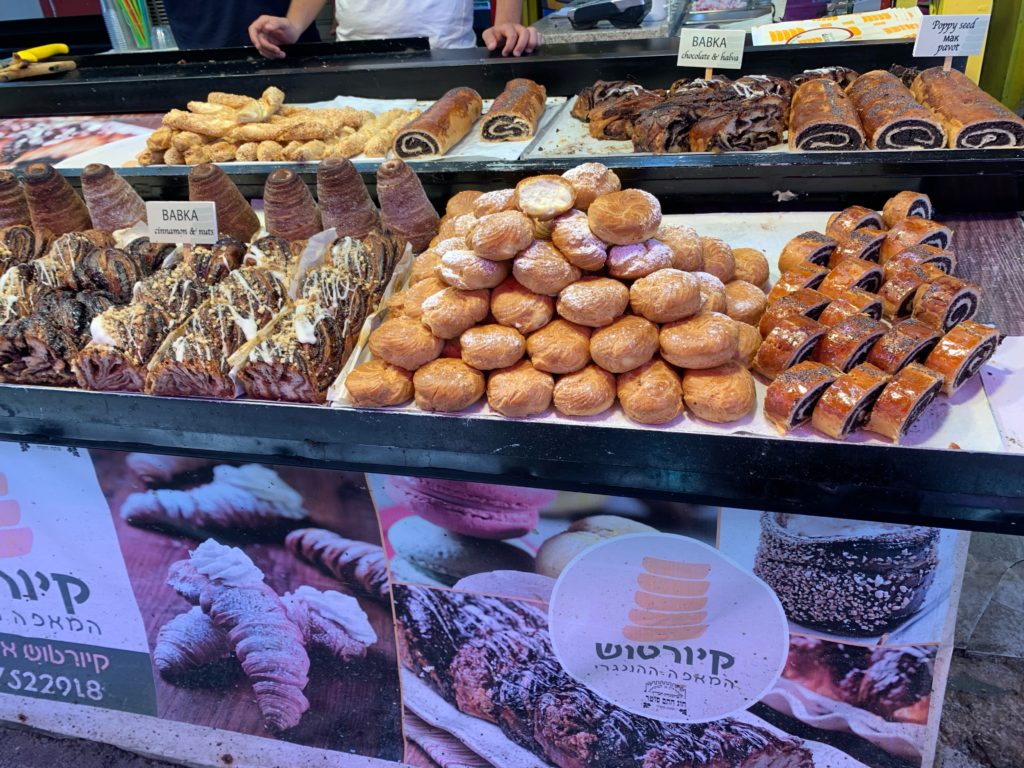 A must-see location while visiting Tel Aviv is the Carmel Market. This market is a tourist attraction because travelers are able to purchase jewelry, flowers, pottery, spices, candy and more. I definitely recommend purchasing any gifts that you need to get friends and family at the Carmel Market. Additionally, this market is a perfect spot for you to try all sorts of Israeli food. I recommend their chicken shawarma, falafel, the Aroma Espresso Bar, and of course the pastries (my favorite is the babka).
Nightlife
Tel Aviv is known for their over-the-top nightlife. I recommend going to the Tel Aviv port because there are lots of clubs and restaurants for tourists to explore. A club that I suggest is called Shalvata. This club is outdoor and right next to the ocean. Shalvata is a must-see because you are able to experience Israeli music and dance the night away.
Jerusalem
The Western Wall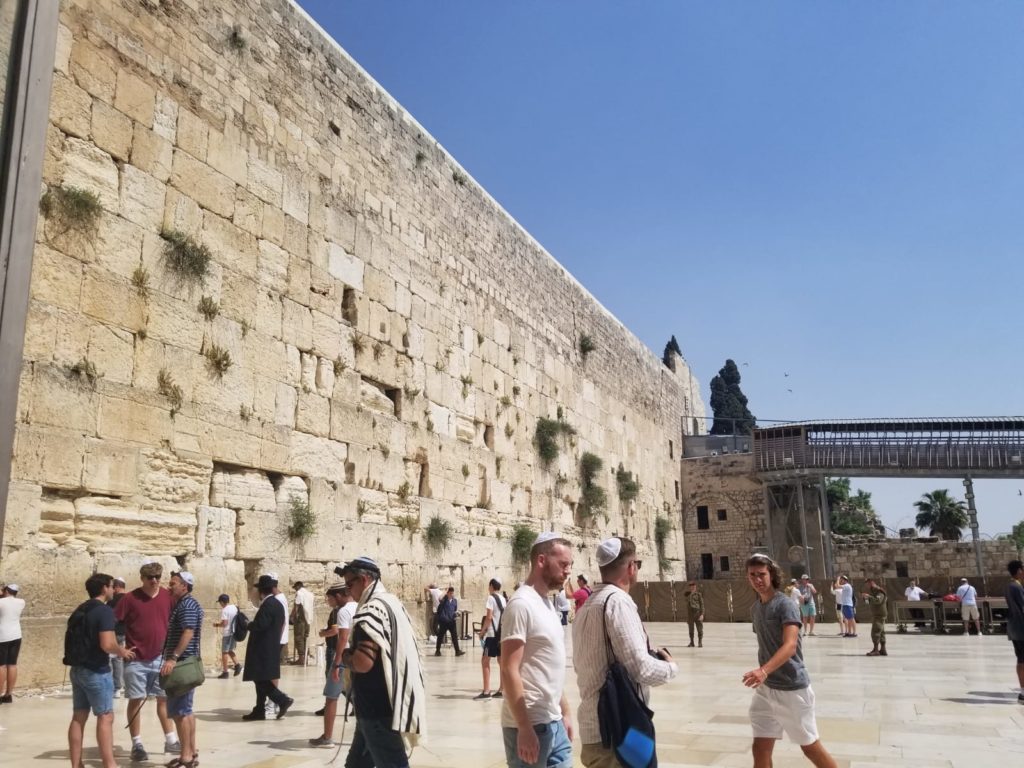 The Western Wall is a place where tourists are able to pray or write down a wish on a piece of paper to place inside of the wall. Some important insight would be to be respectful of others around you, quiet voices, and to never turn your back against the wall. Additionally, as you are packing for this trip make sure to bring modest clothing that will cover your knees, shoulders, and elbows. The Western Wall is a staple when you visit Jerusalem – the ancient beauty is a must-see.
Yad Vashem
Yad Vashem is the Holocaust memorial located in Jerusalem. The memorial is a wonderful educational opportunity. Tourists are able to view nine interactive gallery displays that showcase videos, photographs, letters, personal items found and more. This memorial is a must when visiting the Holy Land because you are able to gain knowledge about the Holocaust and pay your respects to the lost lives. I recommend asking your tour guide questions and taking it all in.
Visiting Israel needs to be on everyone's bucket list. In Israel, you are able to experience some of the best cuisines, explore must-see sights and take in the country's beauty. Hopefully these must-see locations and recommendations help you when you pack your bags to visit the Holy Land!