Aloha D-RAVELers! Christina from Thrifty in Pink Blog @thriftyinpinkblog, back again with part two of my Hawaii travel guide, visiting Oahu.
There are so many things to do in Hawaii, and there's something for everyone. We have numerous outdoor activities and things to do like head to the beach, hike, shopping, learning about Hawaiian culture and history, and indulging in delicious food.
Now even though I've been living on Oahu for the past six years, there's still so much more for me to explore. But here are a few of my favorite things to do, places to see, and foods to eat! I hope the next time you plan on visiting Oahu, you feel prepared.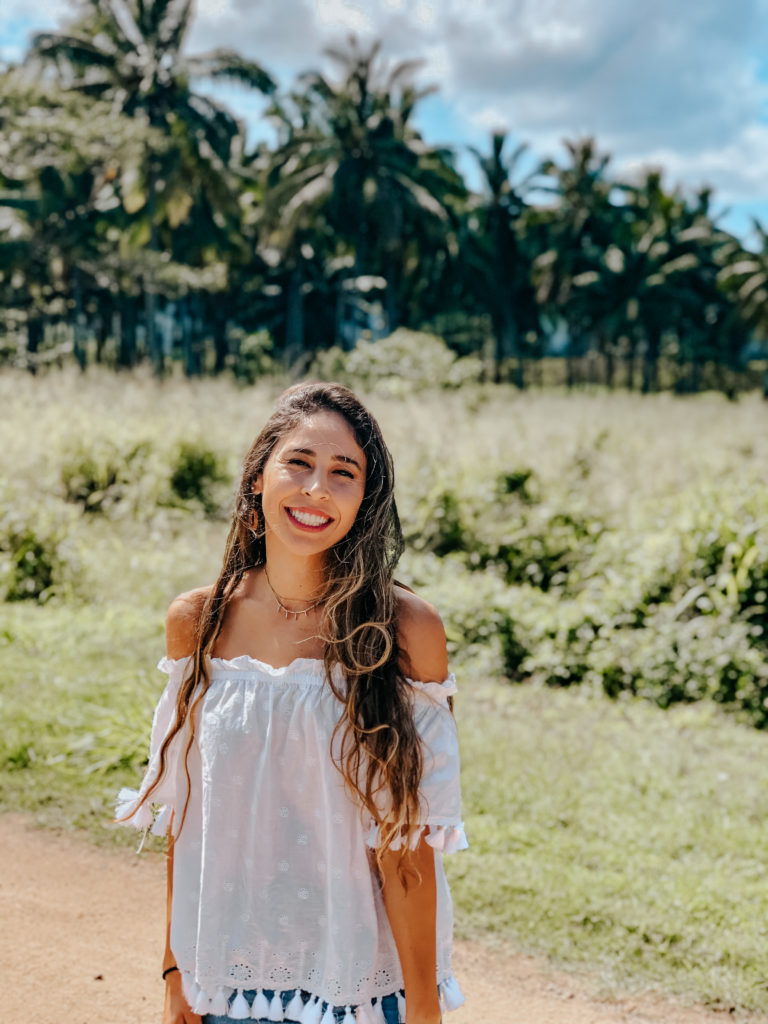 Beaches
This can vary depending on what time of year you visit. If you're coming during the "winter," the North Shore can get some pretty big waves. So please be careful!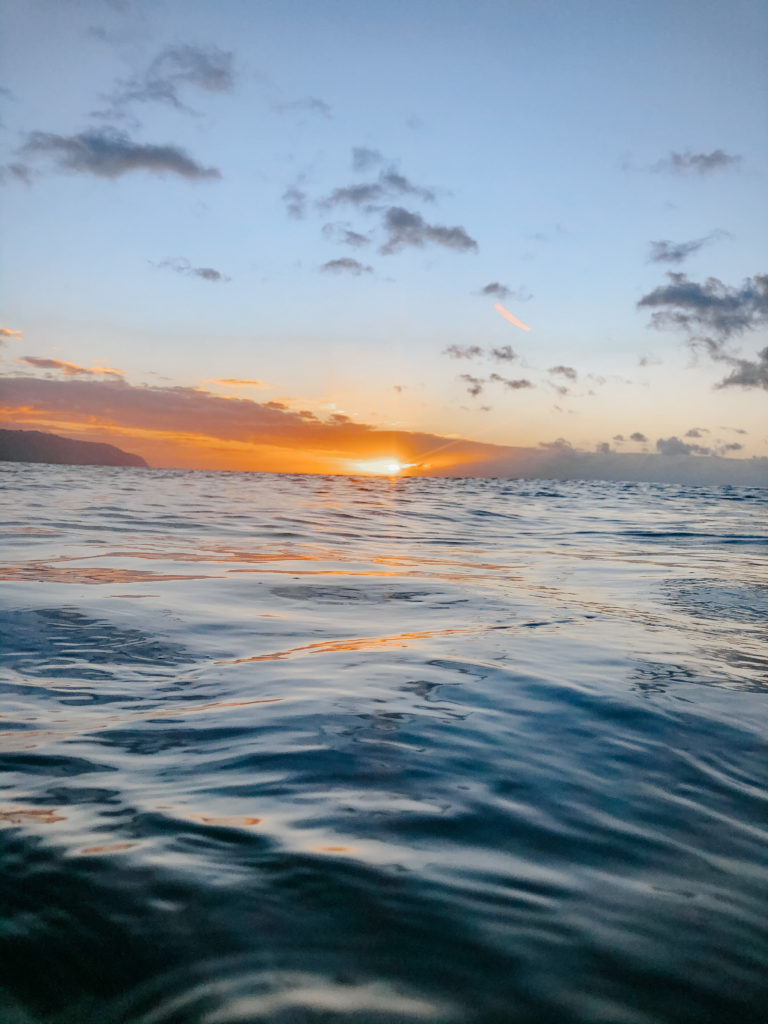 1.) Waimea Bay. During the summer, this beach is so beautiful. It's usually calm and great for swimming, paddle boarding, and snorkeling. There's a huge rock right off the shore that people love to jump off of. But be careful and be mindful of your surroundings.
2.) Waimanalo Bay is a year-long beach located on the southeast side of the island and it's one of the "World's Most Beautiful Beaches," according to Dr. Beaches' 2015 report. The sand is soft, and the waves are smooth. But be careful, this beach is known for having Portuguese man-o-war. Along the lines of Shakespeare, "Though they are little, they are fierce." They typically come out eight days after a full moon.
3.) Hana'uma Bay. Looking for a great place to snorkel year-long? This is the number one spot on Oahu. There is a small entry fee, but it has a beautiful coral reef where you'll see an array of fish. They also have informative video guests must watch before heading down to the bay.
4.) Halona Blow Hole. Also known as "Here to Eternity Beach" and "Cockroach Cove." This beach takes a little skill to get to, but when it's not too crowded, it's the perfect little hiding spot. Located right off Kalaniana'ole Highway, you make the trek down the rocks and onto your relaxing adventure. Limited parking is available at the scenic parking lot for the Halona Blow Hole.
5.) Hale'iwa Beach Park. We love going to this beach to go paddleboarding with our two children (1.5 yrs, 3yrs). The water is always calm, and there is a river that you can paddle down. It goes underneath the Hale'iwa Bridge and is lined with homes and greenery that goes on for quite a bit. We often see turtles swimming along with us, enjoying the cool waters.
There are countless beaches across Oahu to enjoy and explore, and as always, please be mindful and respectful.
Hiking
Diamond Head (Easy)
Looking for a low impact hike? Diamond head is the one for you! Most of it is paved, and once you get to the top, the view is beautiful. It overlooks the southeast coast of Oahu. I've seen tourists do this "hike" in dresses, which tells you it's not too bad!
Koko Head (Hard/Difficult)
This hike is NO JOKE. Think of a stairmaster that never ends! It's a fun hike, and if you're looking for some exercise, this one's for you! I've only done it a few times because I'd rather lay on the beach and relax, but the view is beautiful!
Ka'ena Point (Easy)
This one is more like a walk, but it's beautiful and spans a distance of 3.5-miles. It's a path on a former railroad bed and dirt road lined along the beautiful coast. You don't have to do the whole trail. We usually just walk until we're ready to head back. It starts on the north side of the island and takes you to the west. So you'll either have to walk back or have someone pick you up on the other side when you're done. Bring a swimsuit to jump in the ocean for a refresher. On the windward cliff of the Koʻolau mountain. It can get pretty windy up there, but it's so beautiful and fun when it's windy.
Kuliouou Ridge Trail (Medium Difficulty)
Located on the east side of the island, Kuliouou Trail is a fun, slightly long trail filled with multiple views and one final view overlooking Waimanalo. There are numerous ways to go up and down this trail, so make mental notes of your route. We once went up the Haha'ione street side, and my parents ended up coming down the Kuliouou street side (multiple blocks down the road) and had to get picked up!
Attractions
1.) Polynesian Cultural Center is such a fun place to learn about the pacific islands. They have areas set up for multiple islands, where you'll learn about the different cultures and experience hands-on learning of some of their traditions. There are multiple ticket packages to choose from. I also love their evening show, "Ha, Breath of Life," which includes Polynesian dance, music and blazing fire knives.
2.) Bishop Museum is a great place to learn about Hawaiian history. I have yet to visit. However, I've only heard great things about it.
3.) Pali Lookout is a beautiful scenic view, with a historical background. Located in Nu'uanu.
4.) Holokai Waikiki Catamarans is a fun activity in Waikiki. The views include Waikiki and Diamond Head.
Food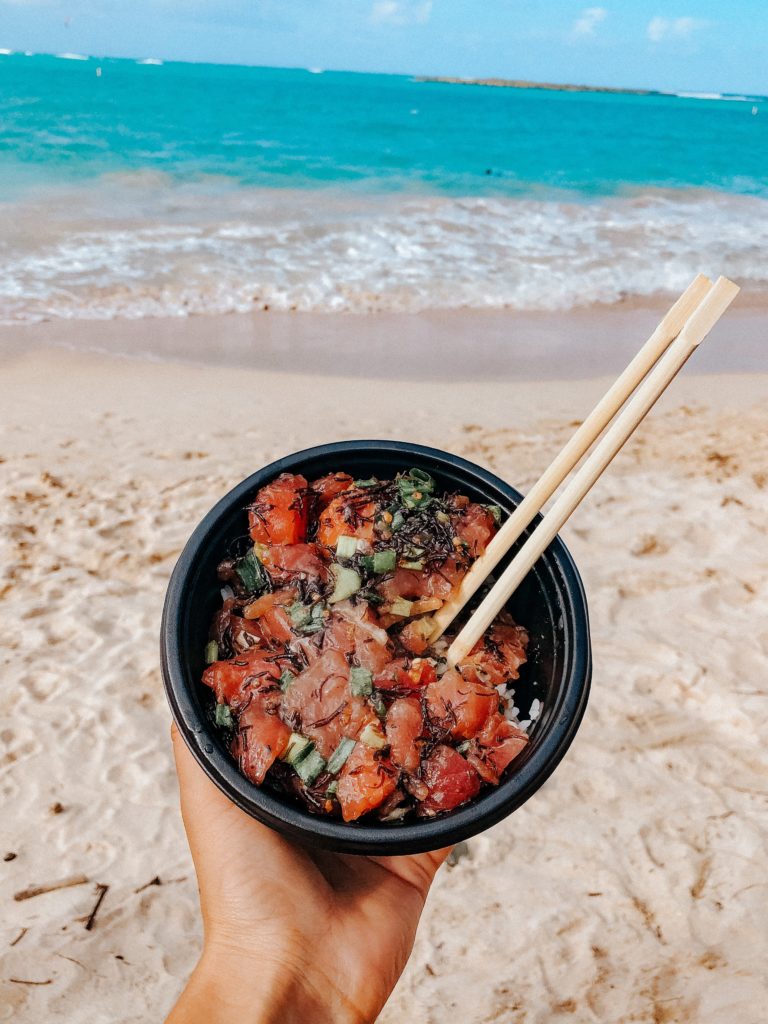 Coffee & Drinks
Shop Local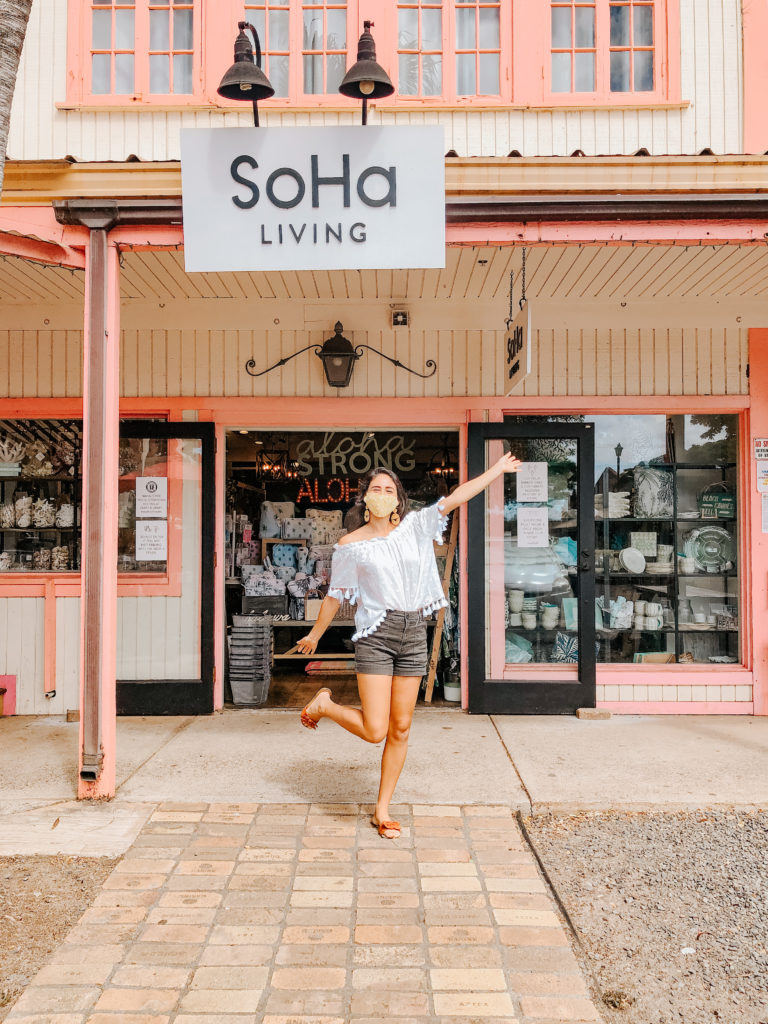 Thanks for making it to the end! These are just a few of my favorite places and activities that I would recommend while you're visiting Oahu. There is so much to do here, so follow me along on IG @thriftyinpinkblog for more fun activities, beautiful beaches, outfit ideas, or if you need a little laugh!
-Christina, Thrifty in Pink Blog