While Cedar Rapids might not be at the top of your places to travel to in the United States, you might find yourself passing through it, visiting friends, or if you're a local, maybe you're looking for some fun new activities to do with your family. From a local, here are my top 10 activities to do in Cedar Rapids, Iowa!
Shopping and Exploring in Czech Village
The Czech Village is a quintessential part of Cedar Rapids, great for window shopping, snacking, drinking, and exploring! I have several favorite, must-stop shops, breweries, and eateries! Let's get into it.
The Shop is the cutest new boutique in town! Be sure to stop on it.
The Daisy is an up-cycled boutique connected to the Dobry, a gifts and goods shop. When shopping this 2 in 1, you'll be able to shop clothing, accessories, home decor, and gifts!
Green-thumb girlies, this one is for you! This plant boutique is truly one-of-a-kind with an incredible selection of plants, pots, plant decor, books, and more!
Next Page Books is such a cozy bookstore located near Czech Village and downtown. It also has an in-shop kitty that will cuddle up to you as you read your new favorite book.
Don't sleep on this adorable thrift and groovy shop! The owners are literally the sweetest people and the mix of classic vintage pieces with trendy accessories is *chefs kiss*!
Last on our shopping list in Czech Village is Indigo River, a newer sustainable shop in Cedar Rapids! Indigo River has products made in-house as well beautiful, clean, and sustainable products brought in that make perfect gifts for you and your favorite people!
Be sure to stop into Lion's Bridge Brewery for a delicious beer on the patio before you leave Czech Village!
Newbo City Market is an incubator for small businesses, you can shop, walk, eat, listen to music, workout in the lawn, and so much more! Here are some of my favorites to check out.
You cannot go wrong with Caribbean Kitchen! This Jamaican food is simply not one to miss, plus the menu has so many option!
Ladies night? The Hangry Lady makes pre-made charcuterie boards small and large!
Looking for a sweet treat while you're walking and shopping? Lori Ann's Candies is the place to be! Enjoy a sweet little truffle or handmade candy bar.
I scream, you scream, we all scream for ice cream! Perfect for summertime or after a workout class in the lawn, Luna Gelato and Ice Cream is the perfect sweet treat.
The coffee shop has great hours and delicious coffee, so this is a personal go-to. When enjoying the Newbo District on a Saturday or Sunday, Roaster Coffee House is perfect for an early morning start!
There are also several events happening weekly at Newbo! Events like weekly bingo, culinary classes, workout classes in the summer, bike rides, and more!
I am simply obsessed with the Cedar Ridge Winery. Not only does Cedar Ridge have amazing in-house wine, but also whiskey and cocktails. Be sure to check out the Cedar Ridge event and live music calendar to drink wine and listen to great musicians. If you're visiting Cedar Rapids, Cedar Ridge is a beautiful spot to visit and enjoy in the spring and summertime with gorgeous bluff views and vineyards.
Looking for more activities to do in Cedar Rapids? Catch a #SummerSeries concert at the McGrath outdoor Amphitheater! With some of the greatest artists visiting town every week, you'll be sure to enjoy a beautiful night out on the river to listen to live music.
Enjoy a beautiful view and sunshine on the Cedar Rapids Library rooftop. The downtown Library is gorgeous! I love to snag a great new book and head to the rooftop to enjoy a cup of coffee and get me readin' on.
Head out to the ballpark and catch a baseball game at the Kernels stadium! Grab a hot dog, a cold beer, and play ball!
Brewery Hop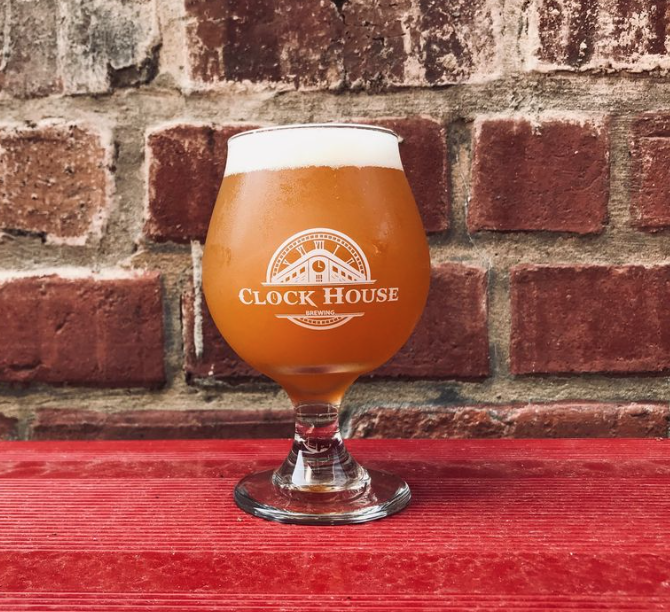 Clock House Brewery – behind Black Sheep downtown Cedar Rapids! Must-stop brewery.
Lion Bridge Brewing Co. – located in Czech Village with a great patio!
House Divided Brewery – a favorite place to bike to located in Ely with a lot of outdoor seating.
Big Grove Brewery – a family favorite with great food and brews.
This is my favorite place to hike near Cedar Rapids with beautiful views of the dam, waterfalls, bluffs, and more! Perfect for spring, summer, and fall, this hike is a great way to be near the water and enjoy a great scenery.
Here are my top 10 activities to do in Cedar Rapids that I enjoy doing with my friends and family. Hope you enjoy!