Even though South by Southwest 2023 has officially kicked off, while I was in the women's restroom this morning at my first event, there were several conversations regarding what to wear during this crazy week of SXSW programming. For a lot of people, one like yourself, you may start your day at 8am and stay out and about until 9pm enjoying music or partaking in happy hour. I wanted to clear the air and share a couple of options as to what to wear during SXSW.
What to wear during SXSW:
Casual, casual, casual. All I can say is that it is simply not a fashion show, as much as that pains me to say. No matter the conference, the fireside chat, live music, movie screenings, people are dressed casually.
Sneakers
You will see everyone in a sneaker, which is a must. Austin is not walkable FYI and the events are very spread out. If you are event hopping, I highly recommend grabbing your favorite sneaker and running with it!
Layers
Austin this time of year is a little iffy when it comes to the weather. It usually will start a bit cooler in the morning and spike up to almost 90 degrees by midday. Also, it gets chilly in event centers, so remember to dress with an option to add or remove clothing for comfort.
Personality
While everyone dresses pretty casual, and by casual, I mean jeans are appropriate, make sure to add a bit of your own personality to the look, you never know, something you're wearing could be a personality starter!
Jumpsuit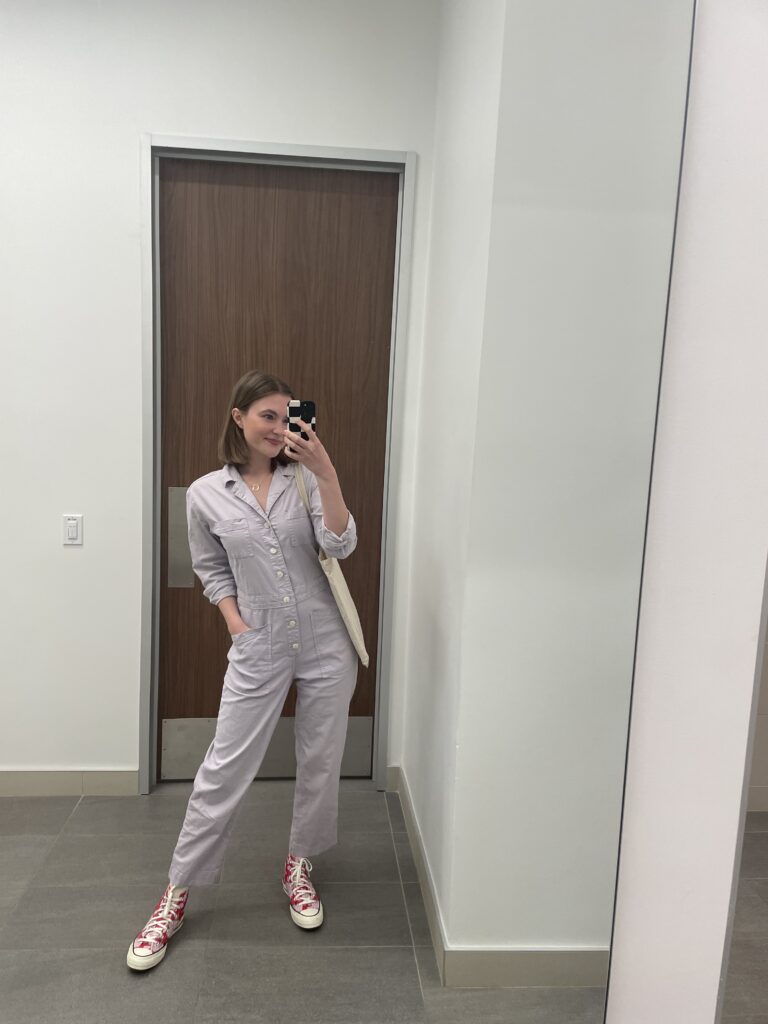 My go-to conference outfit is always a jumpsuit. Yes, it is a bit more difficult to go to the restroom, but it saves time and worry when it comes to what to wear. Throw on your favorite jumpsuit, grab your sneakers, and hit the city!
My tips for you? Dress and wear what you'd like. I think the confusion is that since it's a huge conference, a lot of people think you have to wear business casual, and that is just not the case, especially in a city like Austin. Be comfortable and wear something that makes you confident! But please, don't wear heels! Your feet will thank me later!
Wondering what to wear during SXSW? Let me know in the comments below what your SXSW outfit vibe is!