Boise, Idaho, is home to a wide array of innovative restaurants, chic boutiques, funky breweries and hiking opportunities that await you for a weekend getaway that will make you feel like you just discovered the best new up-and-coming city—and that's because it is.
Looking for things to do in Boise on your next trip? You've come to the right place!
Welcome D-RAVEL Travelers, my name is Zach Brown and here are my top 5 things to do while in Boise for the weekend!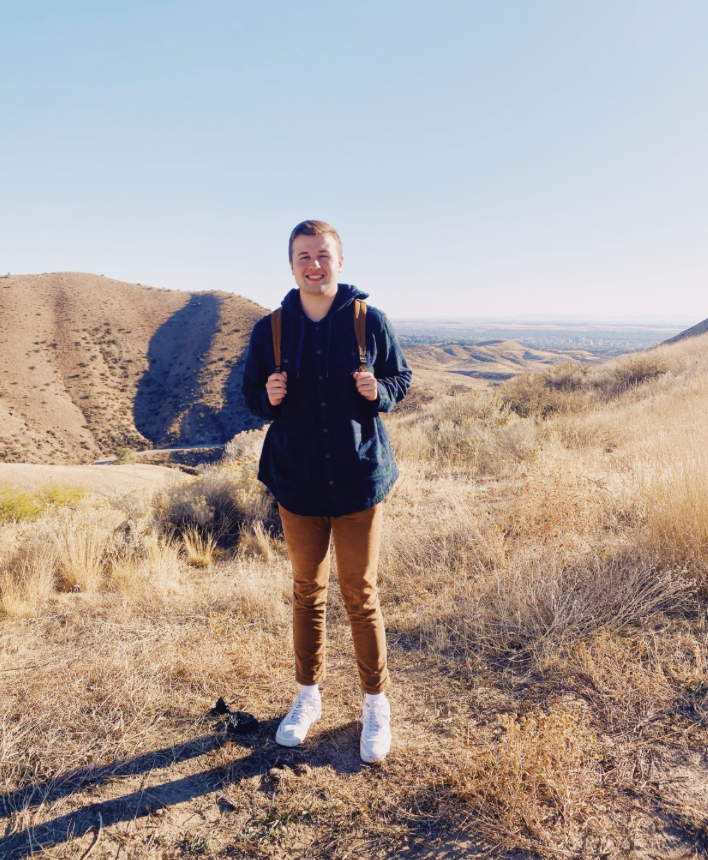 People are flocking to Boise, and for a good reason—the growing city has a low cost of living, low crime rate and it has unlimited access to the beautiful Idaho landscape. It's also the perfect little city for a weekend trip that will have you leaving with your newest favorite restaurants, an updated closet and a yearning for more nature-filled adventures.
Eat
The food scene in Boise is unlike any other. From farm-to-table fare to slow batch pizza—there is truly something for every palette in this capital city.
For breakfast: Tupelo Honey. Start with the fried green tomatoes, and dive into the famous honey-dusted chicken & waffles for your main. You will not regret it.
For lunch: The Wylder. This one is non-negotiable. The best restaurant in Boise, hands down. Share the house-made ricotta toast and the harissa + citrus glazed wings with the table as an appetizer and get the honey badger pizza for the main—a white pizza with Italian sausage, ricotta, caramelized onions and spicy honey—holy yum.
For dinner: Juniper. This is a fun up-scale restaurant right in the heart of downtown that focuses on European and Pacific-Northwest blended cuisine. To start—the black sea salt oven bread is great to share with the table. As for the entrée—any of the seafood options are excellent, as well as the half chicken. This is also the perfect spot to have a nice cocktail to end the day with.
Shop
Historic Hyde Park in Boise has some of the best boutiques in the city. For perfectly scented hand-poured candles, stop by Lit&Co. Candles. For a fun downtown option, Hayes Company Boutique has a fresh and stylish collection of clothes and accessories. Both boutiques offer online shopping as well, so you can still enjoy what Boise has to offer from afar.
Go to a brewery
Craft beer is important to Boise residents, and Payette Brewing Co. is serving up the best craft beer and local wine in the city. Enjoy your cocktail, and even some grub from the daily food truck out on the 11,000 square-foot beer garden where you (and even your dog) are welcome to enjoy the 10-foot firepit, an assortment of outdoor games and a stage that frequently hosts local and regional music acts.
Enjoy a Boise State Football Game
Looking for things to do in Boise? How about football? A football game in Boise might not be on your radar when planning your weekend trip, but this is a must-see if you happen to be visiting during their season. Boise State is home to the only all-blue football field in the nation's highest division. It's a good excuse to spend your night watching live football on an ocean blue turf, while also enjoying food and drinks from local vendors. You can even snag some gear at the Bronco Shop in downtown to blend in with the crowd before the big game.
Explore
Boise is a unique city, and that's because nature is just a minute away for you to go explore. Go on foot and use the Old Penitentiary Trailhead to see beautiful sites of downtown Boise or take a drive up into the Boise National Forest to see some awe- inspiring landscapes and perfect picture opportunities for the gram.
No matter what you do in Boise—this city is sure to provide lots of fun and adventure for an exciting new getaway for you to discover.