Yeeehaw! It's time to visit Austin, Texas! When visiting any city for the first time, it can be intimidating to figure out where to stay to ensure the absolute best weekend. After spending many weekends drinking delicious cocktails on the rooftops or backyards of many of these hotel/motels, I've grown to have quite a list of 'Where to Stay in Austin' recommendations.
Where to stay in Austin
When deciding where to stay, I think it depends on the type of "vibe" you're looking for. South Congress – perfect for bachelorette groups, mother/daughter trips, or a fun shopping getaway. If you're looking for a weekend filled with drinking and partying, I'd stay downtown. If you're looking on airbnb.com, you might find that the majority of places to stay are up in the Domain. The Domain is a fun place to outdoor shop, eat, and drink, but longer Ubers going back and forth from the city.
Downtown
The Tommie Hotel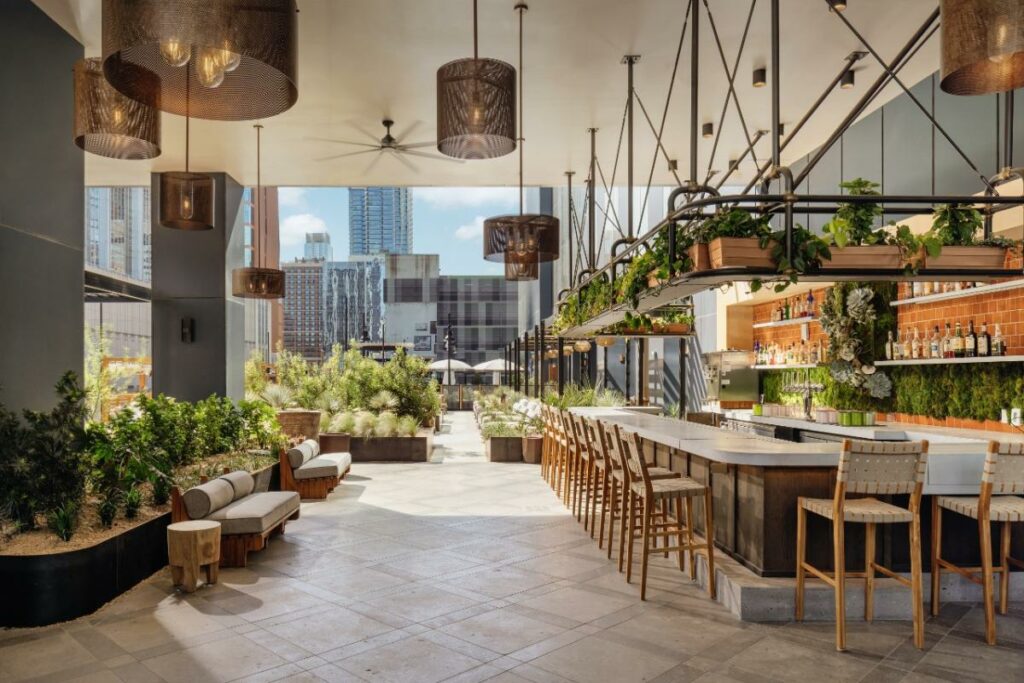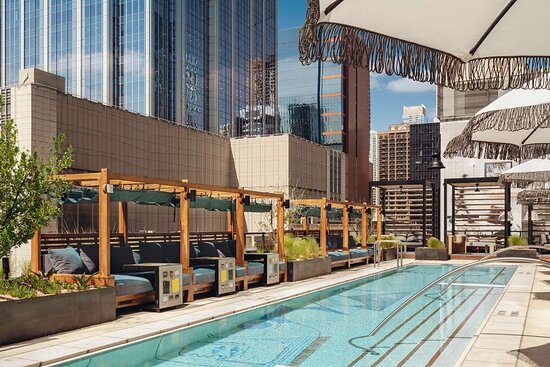 The Tommie Hotel is a fabulous place to consider to stay during your weekend in Austin. Right downtown, near South Congress street, 'Dirty Sixth', and East Sixth, this hotel location is near some of the best restaurants, speakeasies, live music, comedy clubs, coffee shops, bars/nightclubs, and more.
The Tommie Hotel has a very aesthetically pleasing coffee shop in the hotel with a cozy fireplace and one of the best lattes I've ever had and a delicious breakfast/lunch spot called the 'Grey Market'. On top of all that fun, there's an indoor/outdoor rooftop restaurant and gorgeous rooftop pool that's part of 'Wax Myrtles'. Whether you stay at The Tommie or not, I highly recommend visiting Wax Myrtles for the swanky cocktails, incredible view, thousands of plants, and lounge beds that are simply to-die-for.
The Line Hotel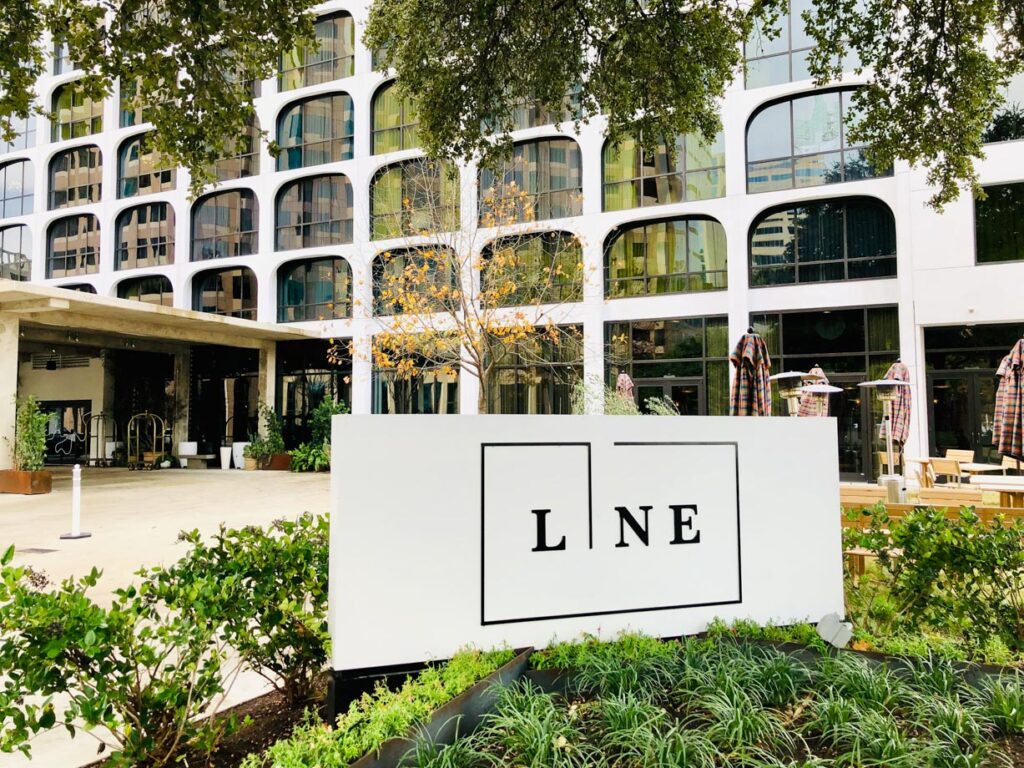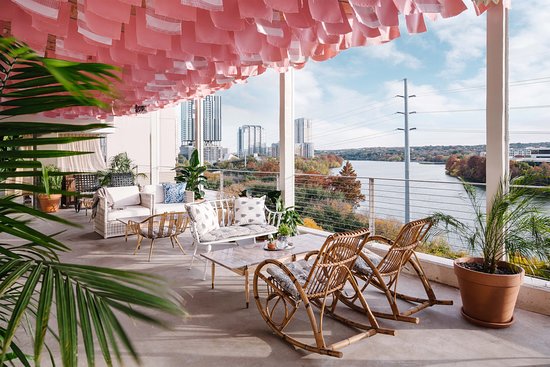 The Line Hotel is another downtown option that is suitable for scootering around to restaurants, bars, and activities on both sides of the river. A very famous activity to do in Austin is to watch the bats fly over the South Congress bridge. Luckily for you, if you're coming to Austin from mid-March to early November, you can see literally 1.5 million bats fly out from under the bridge and into the sunset every night 7:30 to 9:45 p.m. The best view from the city is sitting in the pool at the Line Hotel. The Line Hotel also has a beautiful coffee shop called Alfred's designed with fireplaces and intimate seating. There's also a lakeside indoor/outdoor restaurant owned by Top Chef, Grey Kish on the ground floor called Arlo Grey…amazing food, even better cocktails.
Looking for a rooftop option, perfect for the sunset? In The Line Hotel, on the 6th floor is P6, an open air concept to lounge and have a great cocktail. While the food menu isn't extensive, a cheeseboard and glass of wine at P6 might be the perfect place to kick-off your night.
The Line Hotel also has a taco shop with a walk-by window allowing you to order and go! Named one of Austin's best taco spots, this place is a must-try.
South Congress
Staying on South Congress street is another great option when deciding where to stay in Austin, and my personal favorite area to spend a Saturday and Sunday. South Congress has original shops to Austin, pop-ups, higher end designers, hip cocktail spots, amazing indoor/outdoor restaurants, jazz clubs, the best ice cream options, and overall is perfect for window shopping/ exploring with your friends.
South Congress Hotel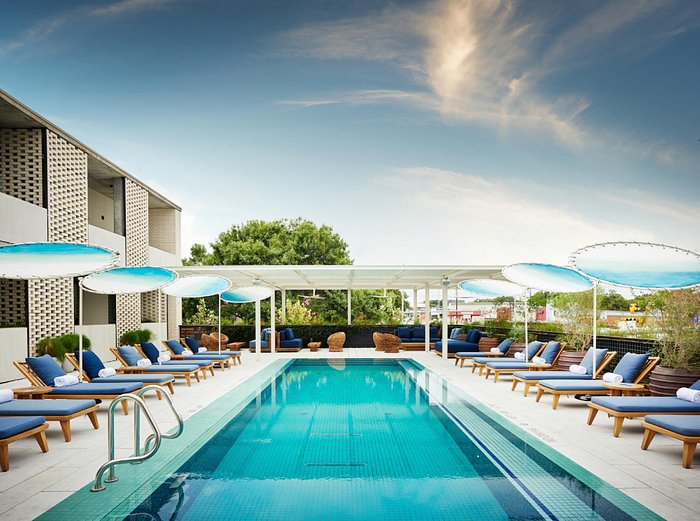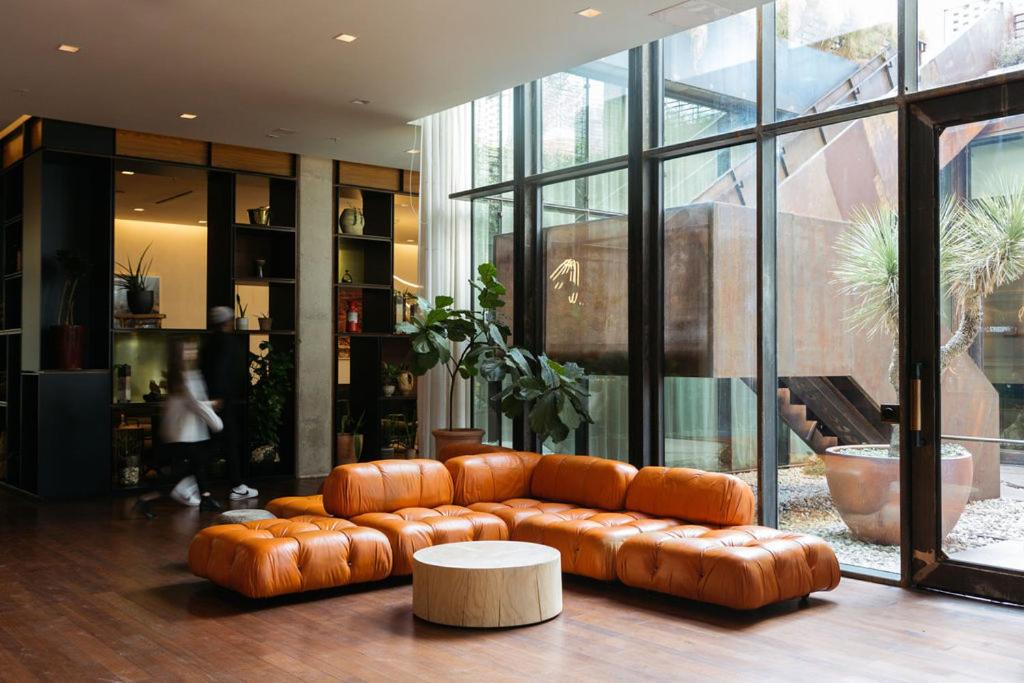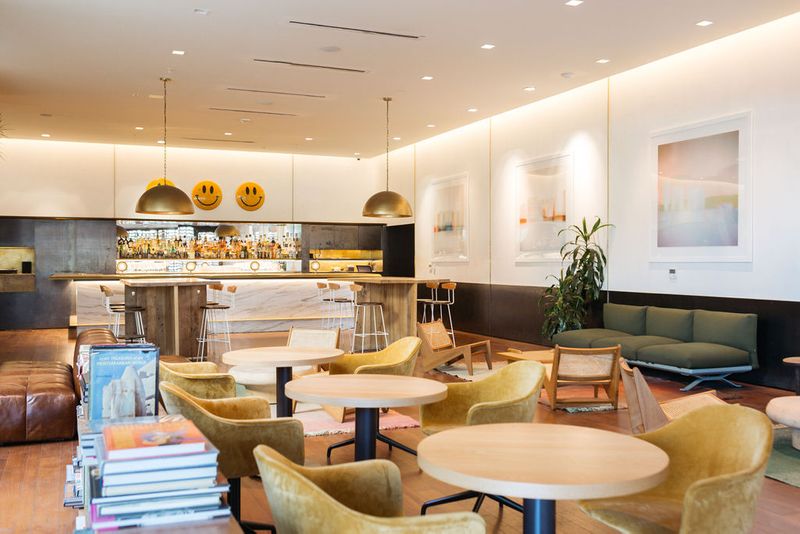 The South Congress Hotel is an urban retreat located on South Congress street amongst the hustle and bustle. If you happen to visit on the first Thursday of the month, they have live bands and cocktails in the courtyard. The South Congress Hotel besides the beautiful decor has six restaurants/bars to check out. Maie Day has a bumpin' happy hour, a community chophouse with festive food and a lobby bar that could be the best lookin' lobby bar I've seen to date.
Thinking about a yummy brunch? Check out Café No Sé – an all-day 'sunny' breakfast, lunch, and dinner café, that's also dog-friendly. Before a big day out on the town, stop by Mañana, the neighborhood coffee and bakeshop, with an extraordinarily talented bakery chef.
Otoko is a 12-person Japanese Omakase restaurant with a multi-course experience with a unique tasting menu provided by Head Chef Yoshi Okai, reservations needed. I personally haven't been here yet, but it's on the list. Lastly, is Watertrade, a Japanese-inspired speakeasy.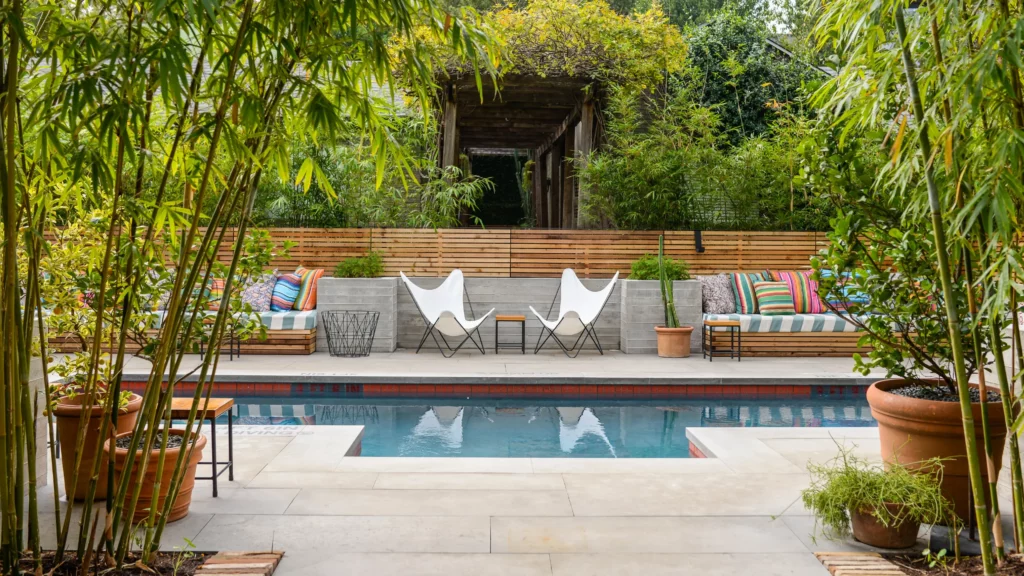 If I could pick the ~ perfect vibe ~ Hotel San José would be it. Motel-style/boutique hotel has beautiful rooms for the modern minimalist, a quaint pool, the best rosé in Austin, and garden landscape. In walking distance to fantastic shopping, eateries, and coffee shops.
Austin Motel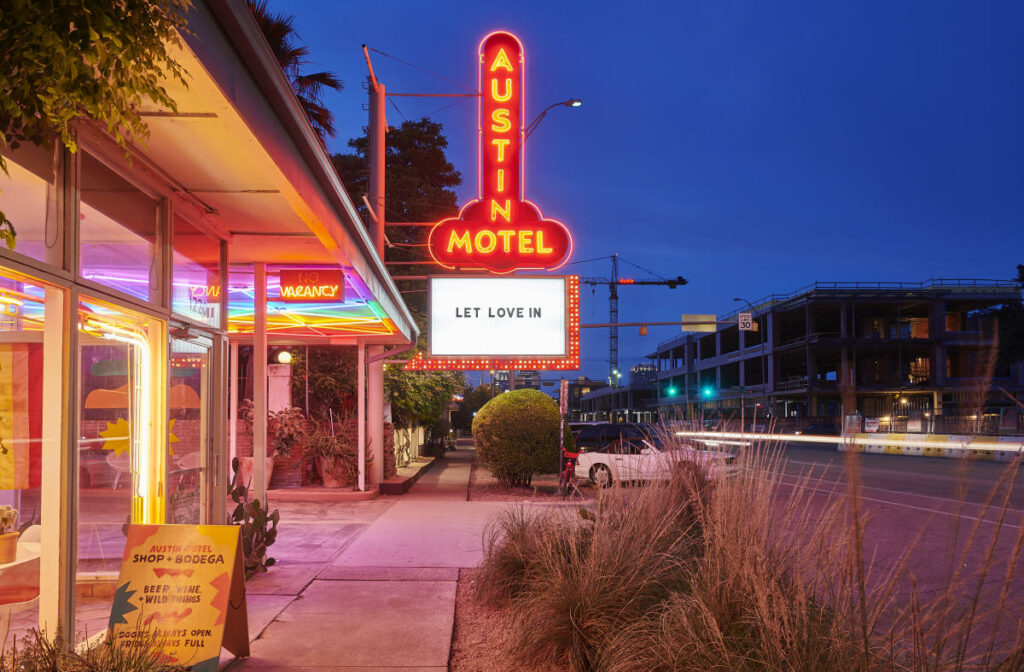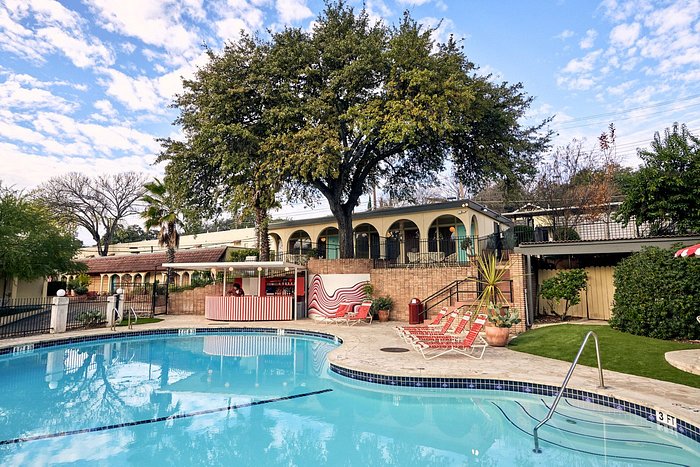 The Austin Motel is the summer getaway you've been searching for! Near historic sites, clear view of the Capitol and walking distance to the bat bridge, The Austin Motel is 'the' place to pool party. Connected to The Austin Motel is Joann's Fine Foods, a Tex-Mex favorite with lounge-style indoor/outdoor seating. The iconic Austin Motel Pool has drinks and snacks in the Bodega and a must-visit souvenir shop with groovy swimsuits and gifts.
D-RAVEL Traveler,
I am so excited for you to visit this very diverse and exciting city for a fun weekend away. I hope you learned more about where to stay in Austin, Texas, and let us know where you book! Tag us on IG of your trip at @the_d_ravel.