I had always dreamed of visiting South Dakota—the quaint towns, the Badlands, and of course, Mount Rushmore. While many of you might think South Dakota is just another Midwest state, it's more. I genuinely believe this state has so much to offer, especially for family travel. I spent 3 days in South Dakota and will share with you everything you must see and do!
3 Days in South Dakota
We drove from Cody, Wyoming to Deadwood, South Dakota. The drive from Cody to Deadwood was one I'll never forget. This drive was actually one of my favorites. We stopped in a town; Eleven Sleeps, named after Indians back when they counted towns. This town had such cowboy-like bars and to-die-for bar food.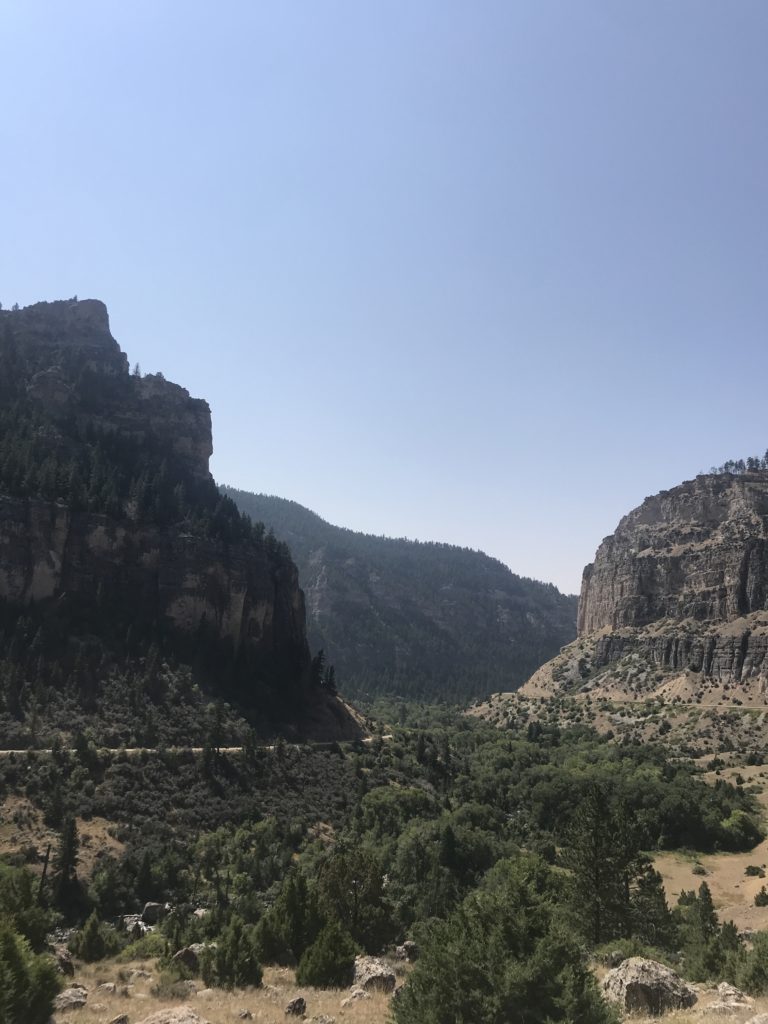 Day 1 in Deadwood, SD
If you're interested in visiting a town in South Dakota, this is where I'd start. Deadwood is such a unique town with a rich history going back to the 1800s. I didn't know this, but Deadwood is in the top 10 most visited cities for bachelor/bachelorette parties. This town is known for its gold rush history and great saloons.
Where to Eat and Drink in Deadwood, SD
The Nugget Saloon—sit on a horse saddle and get the "Worlds' Best Bloody Mary"!
Wild Bill Bar—Wild Bill Hickok was killed here in this bar, hence the name. You're able to walk around the bar with your beer and shop the boutique.
Saloon No. 10—this is also a museum, as well as a local drinking establishment. This is actually the only museum in the world with a bar.
Jacobs Brewhouse & Grocer—we went for dinner at Jacobs Brewhouse & Grocer and loved our time sitting out on the patio. This bar is on the main stretch of the downtown and the food was fabulous.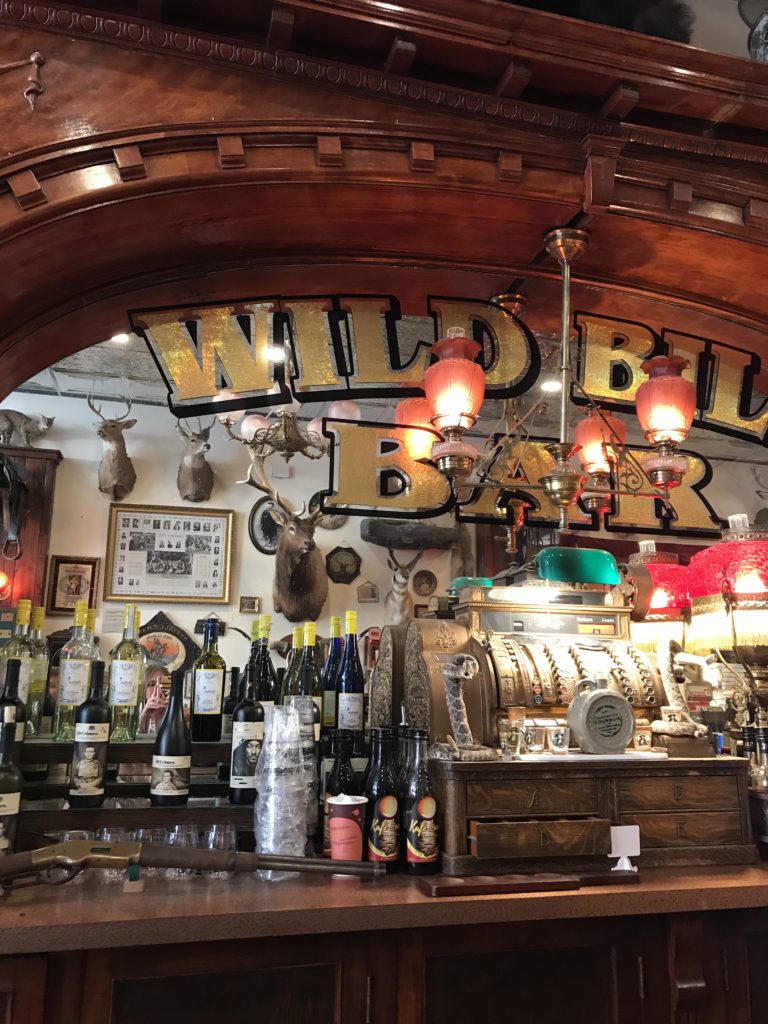 Day 2: Exploring Mount Rushmore
We woke up extremely early to make sure we were one of the first people at Mount Rushmore that morning.
Tip #1 — avoid the crowds and go early. We were able to take photos and enjoy a quiet morning at the park because we chose not to go in the heat of the day.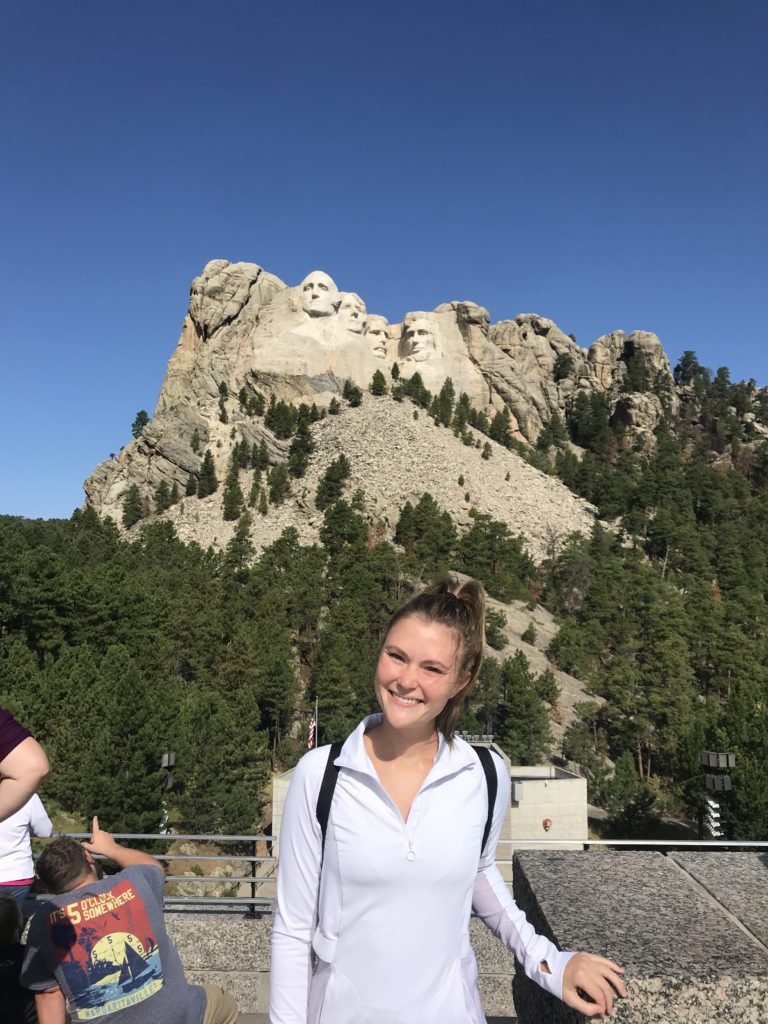 Crazy Horse Memorial
Next, we went to Crazy Horse Memorial and learned so much about the Native Americans through the museum, and we were able to view a live presentation and cultural dance.
Custer State Park
Soon after, we went to Custer State Park, where we drove and hiked several different trails. When entering the park, you have to pay before entering, but they give you a map with all the hiking locations, which was nice because many of them are not marked! The wildlife throughout this park is remarkable, and honestly, it was one of my favorite parts of the day.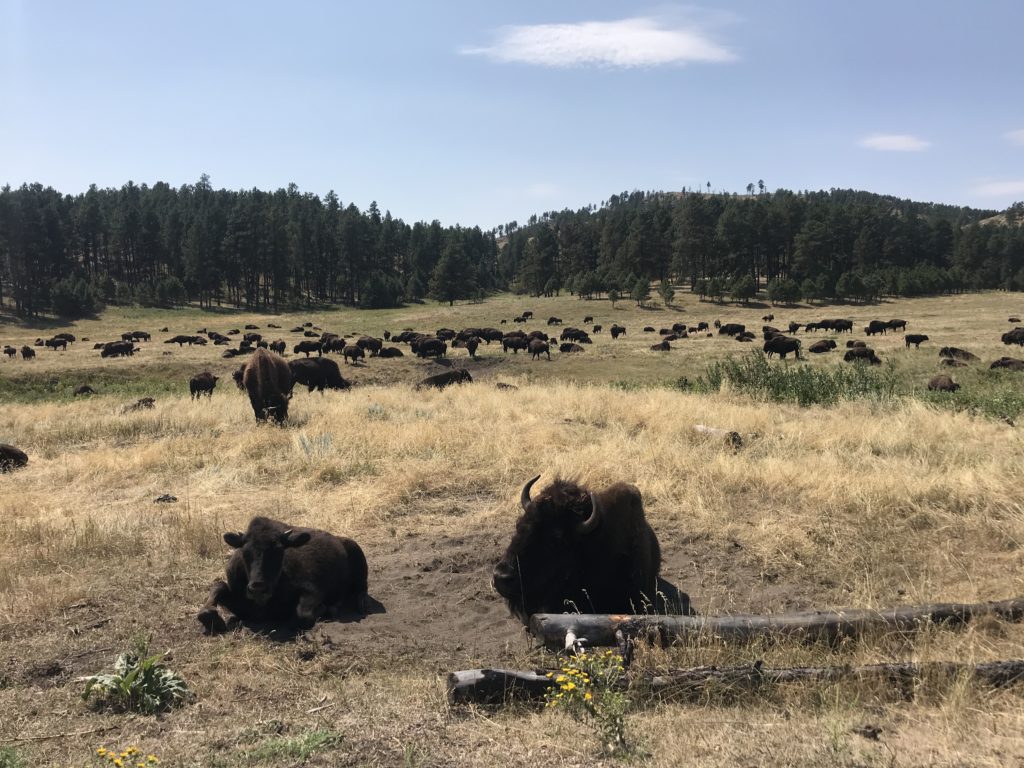 We then went to Prairie Berry Winery for charcuterie and wine tasting. Make sure to go online and reserve your time for wine tasting because the time slots did fill! The bar was unique in this specific winery, with several stations and wine experts to take you through the tasting experience. Then, they had several different charcuterie board options and beautiful outdoor seating and patios to sip and enjoy your wine and snacks. FYI—the wine is priced so well.
After snacking and drinking a bit, we walked down the hill to the brewery. The woman who owns the winery also crafts the flavoring for the beer at the brewery. The inside of the brewery was so chic, but they also had a hillside set with patio furniture and games for guests.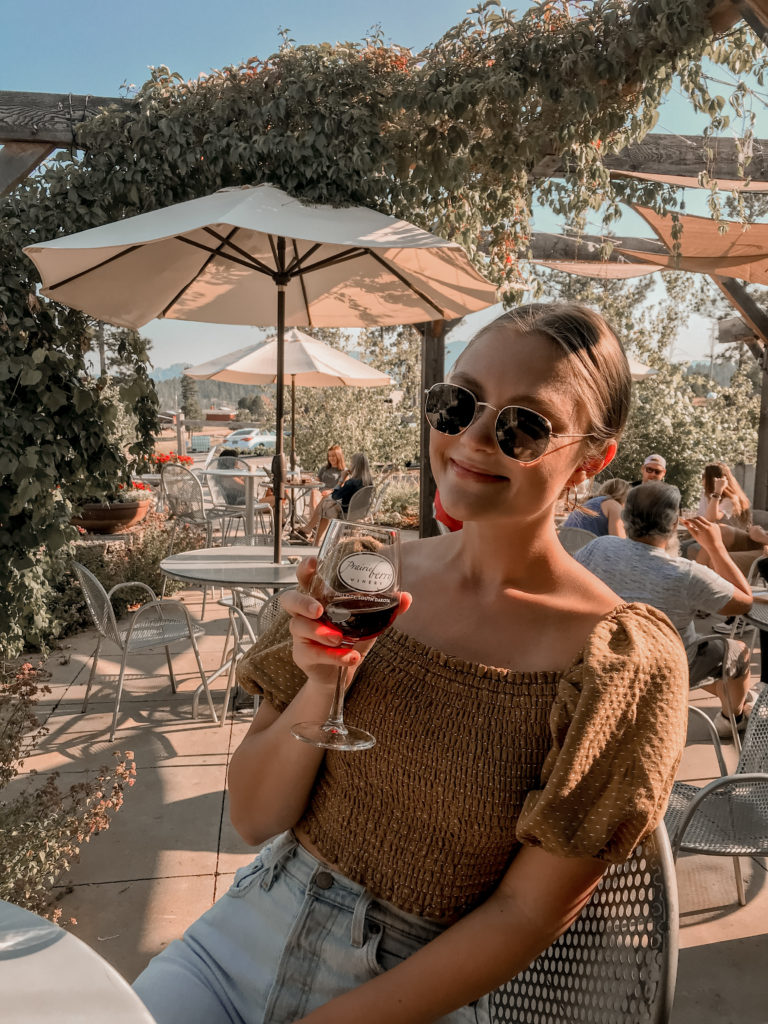 Murphy's Pub in Rapid City is a charming and hip establishment. This bar is excellent for summer seasons with its large outdoor bar and fun bands.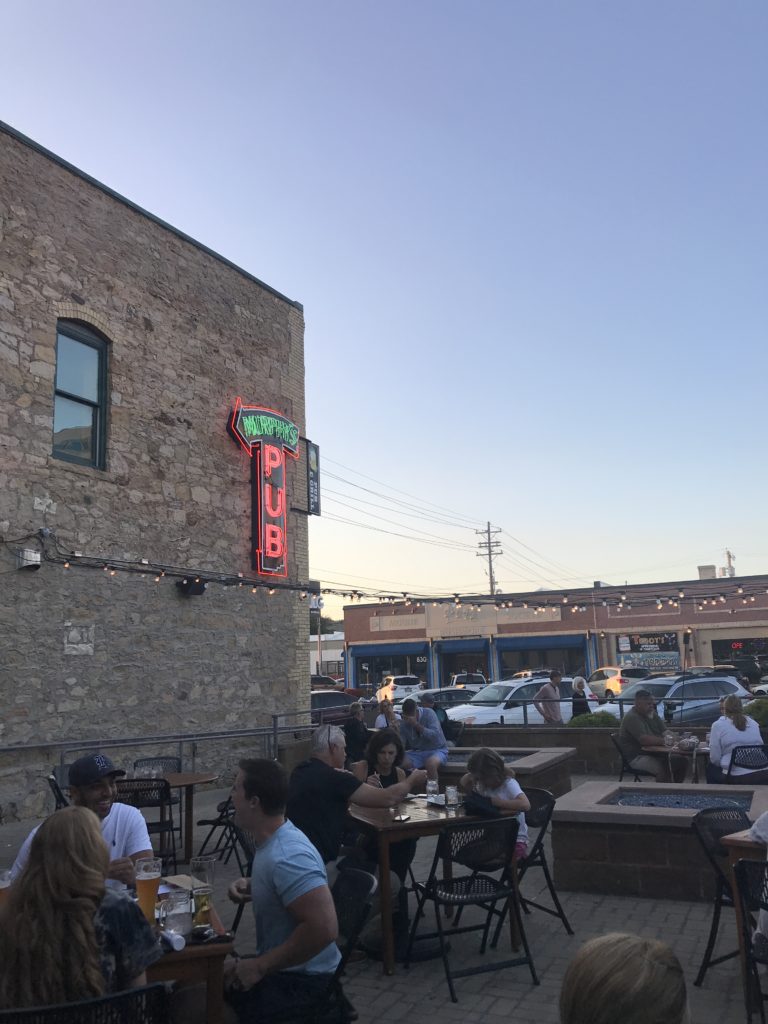 Rapid City
We actually stayed in Rapid City at an Airbnb. While I really enjoyed our Airbnb and having a kitchen, I wished I would've paid the extra $40 and stayed at The Alex Hotel. This hotel has a vintage rooftop bar with fireplaces that is only open for hotel guests. That hotel is also right downtown, whereas our Airbnb was about a 7-minute drive. We loved staying in Rapid City as it was right in the middle of everything we wanted to do.
Day 3: Exploring The Badlands
The Badlands are AMAZING, and I was honestly taken back by the glory. If you haven't been to the Badlands this is a day trip I would recommend to anyone and it's family-friendly.
I have several tips to give after visiting the Badlands.
1. Take the unbeaten path. I would recommend to stay away from the "touristy" hiking spots. There are people everywhere…it really takes away from the beauty. Find an area to pull your car off to the side and get out and explore! We had such an incredible afternoon because we did this.
2. Pack a lunch. There are several spots to have a picnic at the front of the park, and we were so happy we packed a cooler.
3. Don't speed! Surprisingly, several cops are trolling this area, and sadly, I saw so many people get pulled over.
4. Wear hiking boots. This is a very dusty place, I'd recommend tossing the tennis shoes and bringing out the hiking boots.
5. Expect about an hour and a half drive from Rapid City.
6. Don't expect a Rocky Mountain adventure–this terrain is different.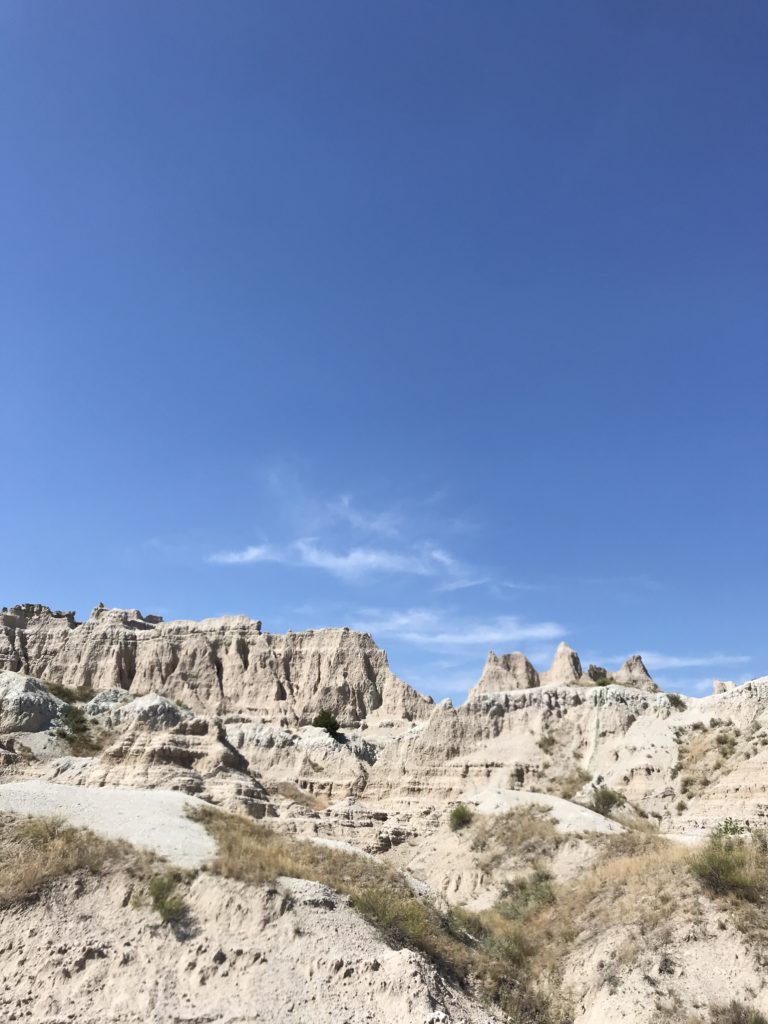 What I Wore
Big thanks to The She Operation for sporting me with some of the cutest athleisure clothing for my trip. If you're spending the day in the Black Hills or the Badlands, you'll want to make sure you're wearing comfortable leggings, and I was so happy these specific leggings had pockets on the side for my phone and a breathable bra. It was so kind that they sent me a matching yoga set. Yes, I love being outdoors, but I also love looking cute. Can't we do both? We can with The She Operation!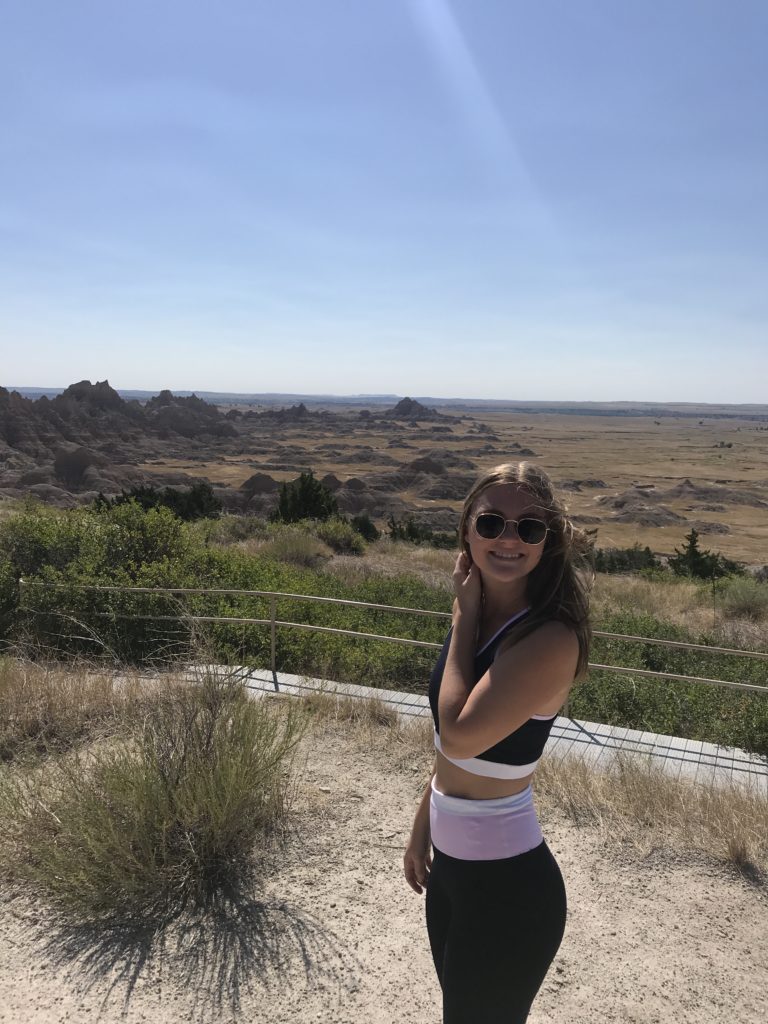 Staying Under Canvas
Our last night, for my boyfriends birthday, I surprised him with a special accommodation! Have you ever heard of Under Canvas? If not, you need to check it out. Stay under the starry skies in a safari-style canvas tent. These tents are offered in several different sizes, allowing personalization based on how many people you bring. The campsite was really cute with a coffee bar and s'mores kit for the community bonfires.
Our tent was gorgeous. Ever heard of glamping? This is exactly that! I would highly recommend anyone to try this for fun. What's cool about this company is they have locations across the country at several different national parks. We had so much fun sitting outside our tent, drinking beer and wine and enjoying the stunning sky above us. I truly will never forget it!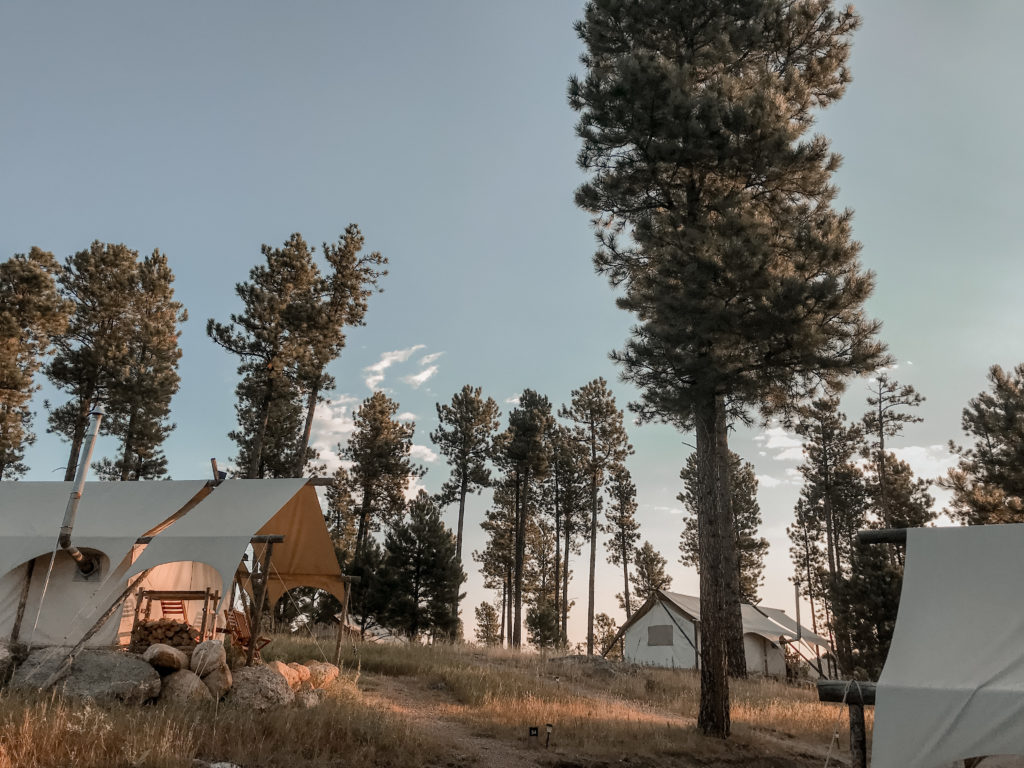 This is how we spent 3 days in South Dakota and I hope you get the chance to experience this incredible state. Let me know if you try out any of these recommendations @the_d_ravel on Instagram!