With COVID-19 changing the travel game, I knew I needed to take a road trip that allowed me to stay safe while exploring the beautiful countryside. I quickly started researching must-see spots out West and realized there were several National Parks I hadn't explored yet…so that was my main priority during this adventure! I honestly loved my time in the car and am so thankful I was able to see parts of this gorgeous country. My out West road trip route is one you'll want to check out.
Dearest D-RAVEL Traveler,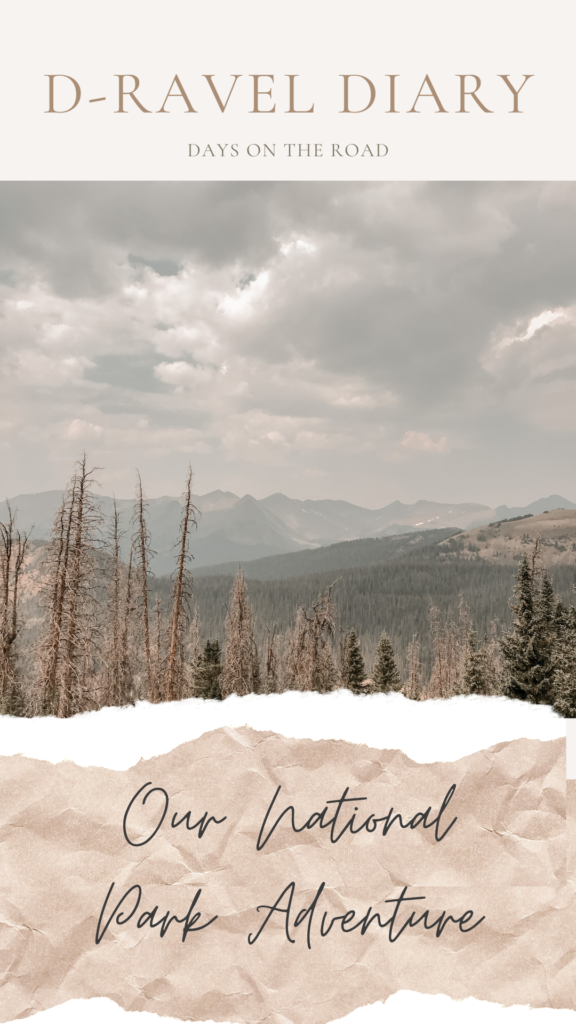 Founder Grace (@gracerigdon_) here! I am so excited to share my entire trip with you. I have a series of articles coming out sharing everything and anything about this out West trip I experienced and planned. The most important part? The route. Let's get into it.
Cedar Rapids, Iowa to Loveland, Colorado
This is about an 11 hour trip from start to finish. We did pack a cooler with breakfast and lunch so we could minimize our stops. That evening, we actually ate and went bar hopping in Fort Collins, CO, which is a college town, and I highly recommend staying in Fort Collins over Loveland. Fort Collins has more to offer like a super cute downtown block, fabulous restaurants, and some very stylish boutiques. If I did the route over again, I would stay in Fort Collins over Loveland. They are about 40 mins away from each other.
Loveland, Colorado through the Rocky Mountain National Park
While heading to Wyoming, we ventured from Loveland, Colorado, through the Rocky Mountain National Park. This is about a 55-minute drive, so it was great to get into the mountains and stop for lunch while enjoying a couple of awesome hikes to split up the drive. We spent the majority of the day driving through Rocky Mountain National Park.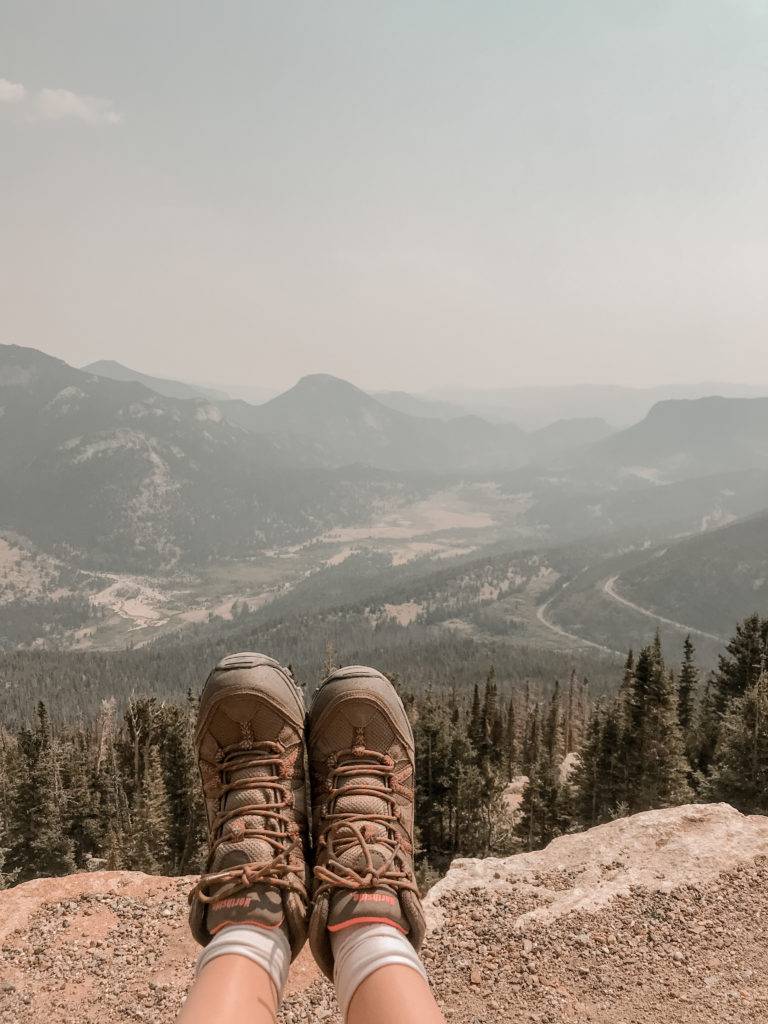 Rocky Mountain National Park to Rawlins, Wyoming
Because we hiked all day, we left in the early evening from the National Park and drove to Rawlins, Wyoming. On the way out of the park, we stopped in the cute town of Grand Lake, Colorado, and got a beer and a small snack to tie us over until dinner! The lake is beautiful…I highly recommend checking out this town. This really was the one night we had a "pit stop," as I would call it, to lay our heads. From Rocky Mountain National Park to Wyoming, the largest city on that route is Rawlins. It is a cute town and pretty large, but we didn't do anything besides go to sleep and woke up very early for our next trek! We did drive downtown Rawlins in the morning to see if there was a small town coffee shop, but their options were minimal. I wouldn't recommend staying in this town to go downtown.
Rawlins, Wyoming to Grand Teton National Park
This is about a 4-hour drive. I will be doing blog posts focusing directly on these destinations and favorite places to stop to break up the trip! We left from Rawlins, WY, around 6:00 AM to get to the park around 11:00 AM mountain time. We did stop in the morning around halfway to get gas in Riverton, WY, at an adorable breakfast spot. This gave us the entire afternoon to explore the park. We actually took a dip and had a picnic at Jenny Lake. Mid-afternoon around 4:30 PM, we traveled over to Jackson Hole.
Grand Teton National Park to Jackson Hole, WY
This is where it could get a little interesting as the reader…so hold tight. I had heard amazing things about Jackson Hole and the unique downtown it has. However, it is a very expensive stay. So, we decided to actually drive from Grand Teton National Park to Victor, Idaho, and I am so glad we stayed in Victor, ID over Jackson Hole, WY. I found a beautiful cabin on Airbnb.com in Victor, Idaho, amongst the grasslands for almost half the price as any place in Jackson Hole. After swimming and exploring Grand Teton National Park, we drove to Victor to change our clothes, shower up, and go 38 minutes to Jackson Hole to eat dinner and check out the honky-tonk. Jackson Hole has fabulous eateries + awesome music for country music lovers. After our evening, we hopped in the car and drove back to Victor, ID to sleep.
Victor, Idaho to Yellowstone National Park
To take a different route, and not go back through Jackson Hole, we actually drove up through Montana to get to Yellowstone National Park—our goal was to drive back through Wyoming. This drive from Victor, ID to Yellowstone National Park, WY is about an hour-forty minutes…easy drive and seriously, the most stunning terrain. I felt blessed to even be in the car amongst such beauty!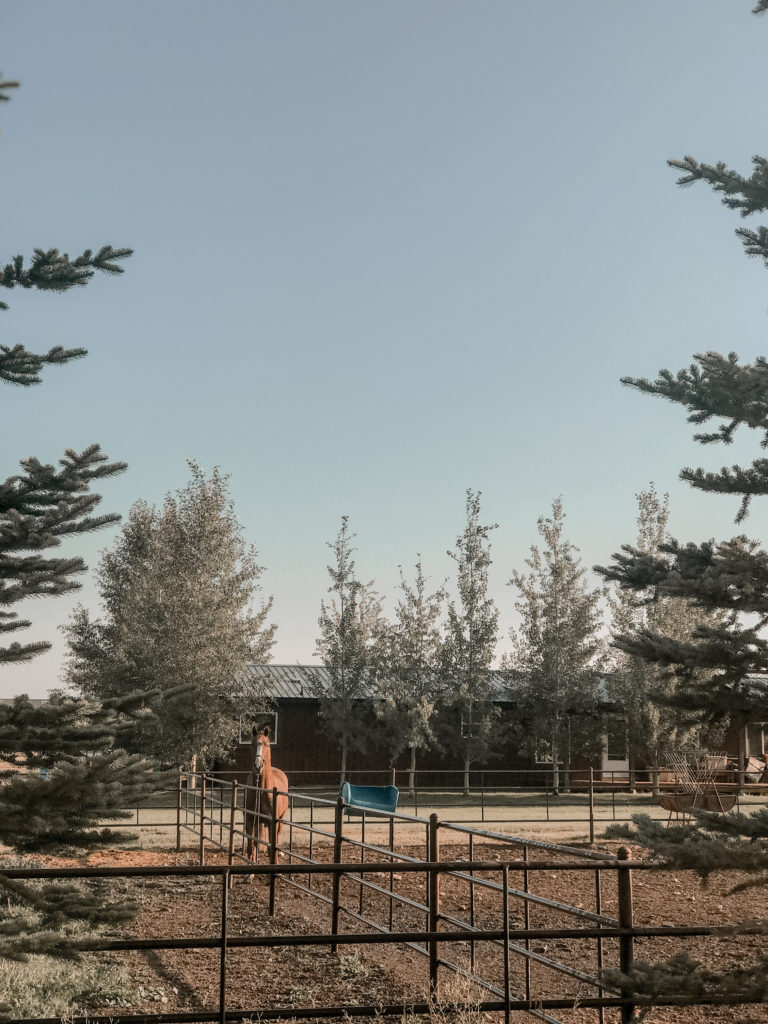 Yellowstone National Park to Cody, Wyoming
Like I said, our goal was to drive back through Wyoming to hit South Dakota. We left Yellowstone around 4:00 PM and drove to Cody, Wyoming, which took about an hour-ish. Cody is a cool town, very authentic to the cowboy culture. During the summertime, they have rodeo's every night, so we were able to go and sit with the locals and enjoy a new outing! We stayed in a small cabin in Cody, Wyoming, thanks to Airbnb…it was beautiful, and I will chat more about our stay in another article.
Cody, Wyoming to Deadwood South Dakota
This was our longest drive, but it honestly went very quickly with some fun places to stop during the trek. Make sure to check out the town 10 Sleeps, WY. They had some awesome and very old school bars. Anyways, this drive was about 6 hours, but as I said, it was nothing with the beautiful views. Why Deadwood? Deadwood is a historic town in South Dakota with bars originating from the 1800s. I would give this town a 10/10 and recommend it over and over again. I loved Deadwood and will be back. There food + bar scene is so exciting and different from anything I had ever done. I would recommend that night, you stay in Deadwood. We actually drove that night to Rapid City, SD to get to our Airbnb…they are only about 35 minutes apart…but why not stay in that fun town for one night!
Deadwood, SD to Rapid City, SD
The next morning we woke up in Rapid City, SD, and right away hit the tourist spots to avoid crowds. We went and saw Mount Rushmore, Crazy Horse, drove through Custer State Park, and then hit a winery + distillery for dinner.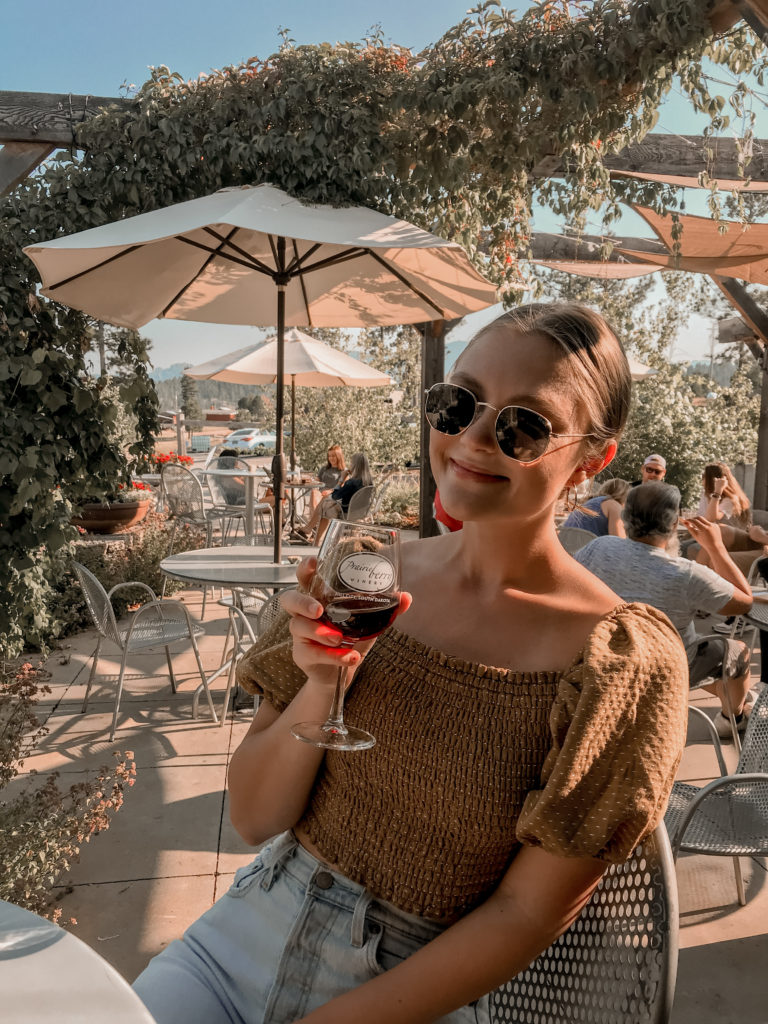 South Dakota Stay
We stayed three total nights in the Rapid City area. The next day we went hiking in the Badlands…that was incredible. The Badlands reminded me of the Grand Canyon. I would recommend this to anyone who loves the outdoors and hiking. The last night, we drove back around to the Mount Rushmore area and stayed in a yurt actually! There are so many unique places to stay in hiking towns/tourist towns like South Dakota, so it was fun to do something different. That night, we went to a small town called Keystone, SD, near our camp, and checked out some old Saloons and had dinner.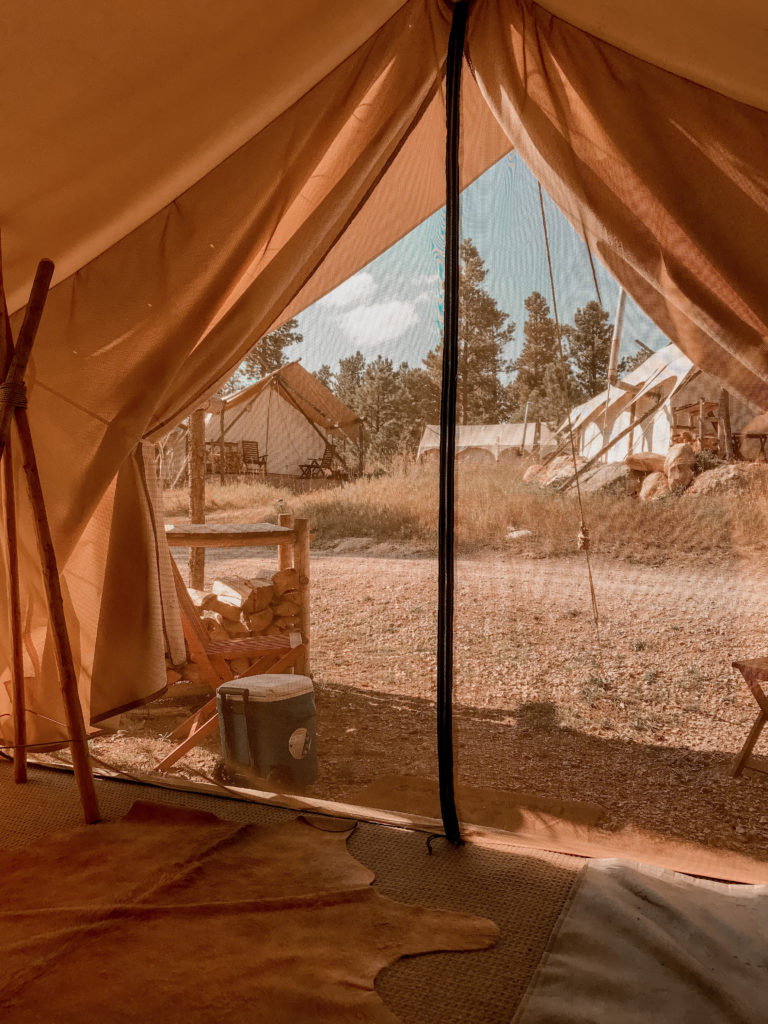 South Dakota to Cedar Rapids, IA
This is about a 10-hour drive. Yes, we were tired. Yes, we were exhausted. But it was so worth it.
I would re-do this trip over and over if I could. Our drive was amazing, truly one I'll never forget, and I felt so lucky I was able to truly, and in-depth see so many states for all their beauty. This route is one I would recommend to anyone and I hope you are able to see the sights I checked off my bucket list this summer! I also think it'd be a stunning fall trip with the changing leaves—food for thought.
I hope my out West road trip is one you can check out and complete as well! Make sure to tag us in photos if you are out West and stay in any of these places!