Travel to Colorado with tips from local fashionista and travel guru, Summer. She knows Colorado's hidden gems, and is ready to share the secrets of her state with you!
Dearest D-RAVEL Traveler,
My name is Summer (@summ.sum), and I am a native to Denver, Colorado. Many people tend to visit Colorado during ski season and stay in very well-known mountain towns like Aspen or Vail. These are great destinations however I highly encourage visiting during warmer seasons as well. Colorado's hidden gems are not ones to miss; there are so many that I cannot describe all of them in one short blog!
Colorado's Hidden Gems
I am going to take you into the crevices of Colorado, and show you some of the lesser-known spots. I have also included some tips and tricks at the end of this article that I recommend reading!
Garden of the Gods
Yes, this gem is as stunning as it sounds. Garden of the Gods will take you straight to the middle of towering red rocks, all surrounded by luscious green and the Rocky Mountains. It is approximately a 1 hour 15-minute drive from Denver, down in Colorado Springs. Not too far of a drive if you're looking for a road trip!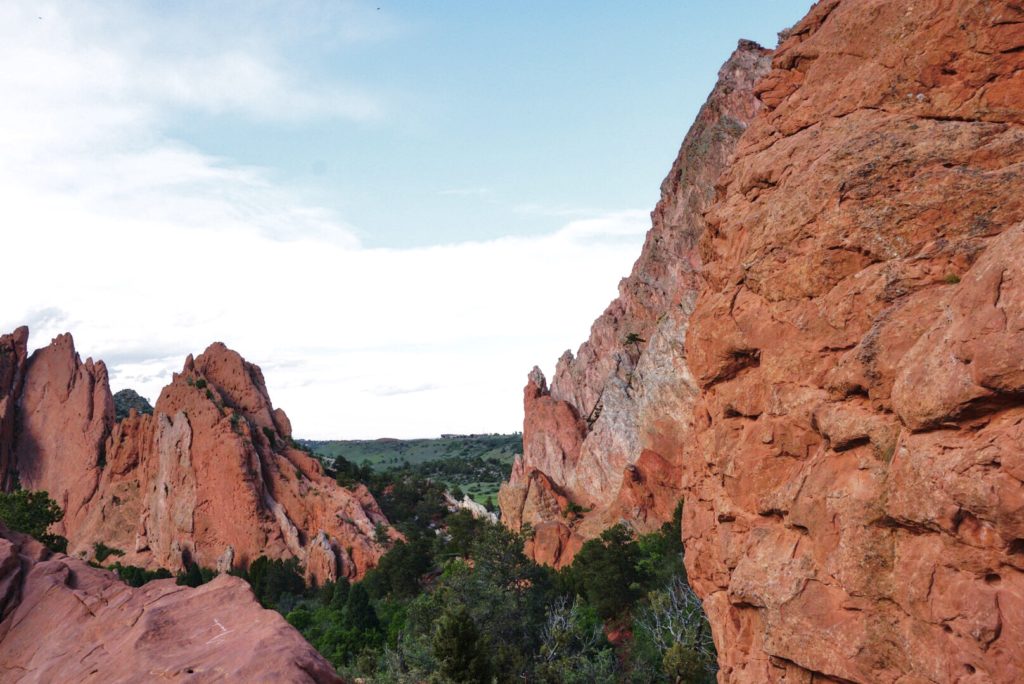 Upon entering the site, there is a small road that makes a loop around the park, which has parking lots along the way. If you don't feel like walking much, you can drive along this road and still get spectacular views! And the best part, it's free. If you do decide to walk around, there are designated paths and hiking trails, but you can climb the rocks if you're feeling adventurous. Just don't go anywhere it says "No Climbing" because you can seriously injure yourself if you aren't a rock climber.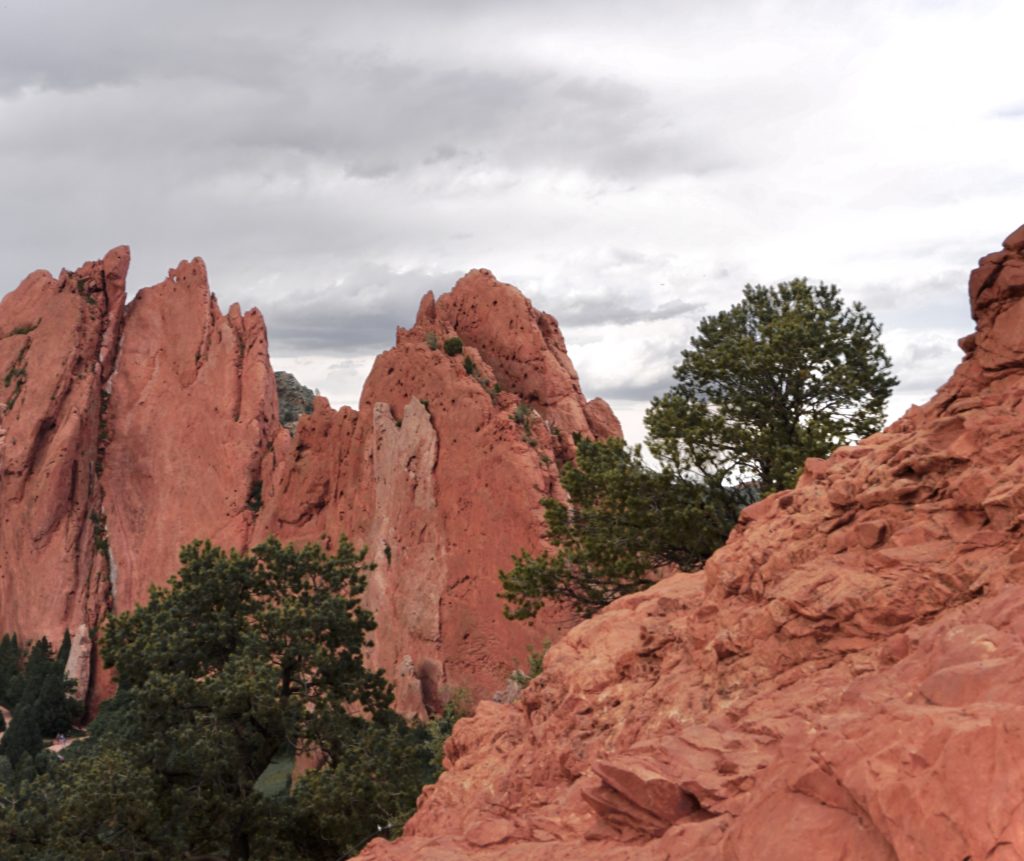 Paradise Cove
I know there aren't any beaches here in Colorado, but there is still paradise. You may not be sipping your favorite cocktail at the pool bar, yet cliff jumping is definitely in the picture. A short hike through the mountains will take you to a beautiful small cove, where people lay in the sun on giant rocks and enjoy thrills of jumping off cliffs. If you have a Go-Pro, make sure to take it with, you are going to want this on video. I also recommend bringing snacks, towels, drinks, and a speaker -music tops off the vibe! I do have a small disclaimer though; sometimes the water can be shallow, so please check how deep it is BEFORE you jump.
Paradise Cove Tip
The drive from Denver is 2 hours 10 minutes with good traffic, and only $6 per vehicle to park. The first time I went, I didn't see the sign to pay and unfortunately got a $130 fine. Don't make the same mistake I did!
Glenwood Springs
A 2 hour 45 min drive from Denver will take you to one of the coolest mountain towns in Colorado. Glenwood Springs is the perfect mix of relaxation and adventure. Their famous long-running hot springs is a naturally warm mountain pool open to the public. And boy, it is huge. The pool is 405 ft long and 100 ft wide at its widest point and kept at a temperature of about 104ºF. Aside from it is the therapy pool, which is smaller, but even warmer. There is a $16 admission fee per day for the pool, but the experience is totally worth it. Next to the springs is a spa and workout room; however, there is a separate fee to enter.
After a day of relaxation, feel free to take the gondola up to Glenwood Caverns Adventure Park, an amusement park on top of Iron Mountain. It features ten thrilling roller coasters and ziplines. My personal favorite is the"Giant Canyon Swing"where you're strapped in and swung over a huge canyon drop. If you aren't a roller coaster person, the "Giant Canyon Swing" may not be for you. The park also includes the highest elevated, full-sized coaster in North America called "Cliff Hanger" Roller Coaster. And if amusement parks aren't your thing, don't worry! Glenwood Caverns Adventure Park also has the historic Fairy Caves. Opening in the 1890s, the Fairy Caves tour takes you to some of the caves' deepest parts. If you don't mind small spaces, you can also go spelunking, where you crawl through tight spaces to where the main tour can't bring you.
Glenwood Springs Tip
Glenwood Springs also has great hiking trails. I 10/10 recommend taking the Hanging Lake Trail. The 1.2-mile hike brings you to gorgeous waterfalls and crystal blue water. You cannot swim there, but your photos will be incredible!
The Great Sand Dunes
Great Sand Dunes National Park makes you feel like you're on another planet. They are the largest dunes in North America, 4 hours from Denver. If you plan on visiting here are some tips:
Hike in the morning or at dusk when it's not too hot. During summer months, the sand can reach temperatures of 150º by the afternoon.
Bring a bandana or face mask. Winds there can be very strong, the last thing you want is sand in your nose/mouth.
Wear long socks. If the sand gets hot, you don't want it blowing on your ankles or calves.
Rent sandboards! Sliding down the dunes is extremely fun.
Hike up the crests of the dunes, it's much easier and you won't slide as much.
The hike to the tallest dune is approximately 3-4 hours round trip. However, there are lots of dunes on the way. If you don't feel like hiking that far, the dunes are still huge! Sledding down them will not be a disappointment.
Bring lots of water! I cannot stress this enough. If you aren't used to the altitude, the sun won't help. Water is your friend.
Also, don't let the heat or sand scare you. When I went in the morning, it wasn't even hot outside. I was walking barefoot through the dunes and having so much fun. If I wasn't sandboarding, I was running down the hills, it feels like you're on the moon!
Frisco
Last but not least, Frisco, Colorado, an hour and a half drive from Denver. It is a small mountain town filled with cute local restaurants, shops, and beautiful views. It definitely is one of Colorado's hidden gems. It is close to four major ski resorts: Copper Mountain, Breckenridge, Keystone, and Arapahoe Basin. But if you don't ski, I highly recommend coming in late summer/early fall. Temperatures run in the 60's, and the aspens are completely orange and yellow.
After strolling through the town, you can take the riverwalk or drive up nearby mountains for sunset. Lake Dillon is also close by, where you can go for picnics, paddleboarding, or for stunning photos!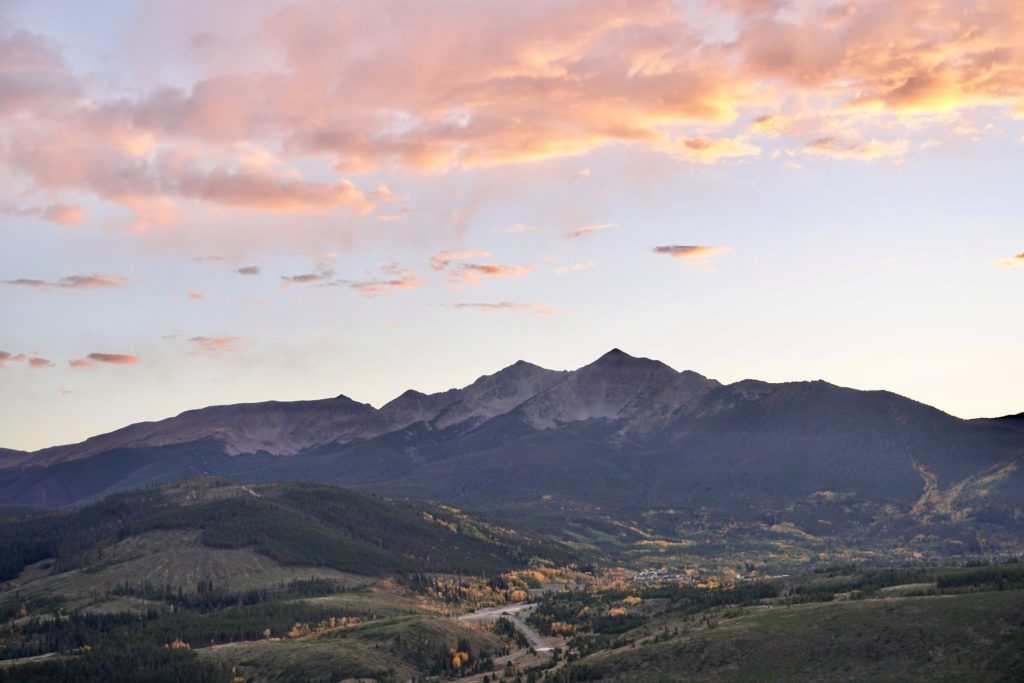 Weather
Colorado is notorious for its unpredictable weather. Even though we are known for our 300 days of sunshine, the weather always changes. Some days we will have full sunshine, and others we will get wind and rain. If it rains, don't worry. It will rain for only 10 minutes to an hour! It's strange to have a full day of rain or clouds here. During the summer, Denver can get into the mid 90's, but up in the mountains, it is much cooler (about 70-80º). If you're in the mountains though, bring a jacket for when it gets dark, you will get chilly!
Mountain Driving
Driving in the mountains is a lot different than driving in a flat state. If you have never driven in the mountains, I would definitely read this section.
Don't ride your brakes, I know it's scary going down giant mountains. Trust me, I was nervous driving through them my first time too. But if you're always on your breaks, you will burn them out. My best advice is to coast, don't accelerate too often unless you're going uphill.
Put your car in 4-wheel drive if you're there in the wintertime.
Watch out for wildlife and falling rocks. Neither of these happen very often, but I'm putting them here as a precautionary.
When going through the tunnels, try and hold your breath! See if you can make it to the other end (Of course if you're the driver be careful doing this). It's something everyone I know does when going through tunnels.
What to Wear
If you plan on visiting the mountains, mountain people are very laid back. To blend in, try wearing any kind of jeans, flannels, cropped tees, denim jackets, etc. Going out to dinner, you can dress up a little. I wore a silk midi skirt with a simple black tank, and dressed it up with a cute bag! And to go hiking, I suggest wearing athletic clothes. I usually wear shorts or leggings with a sports bra and/or cropped tank.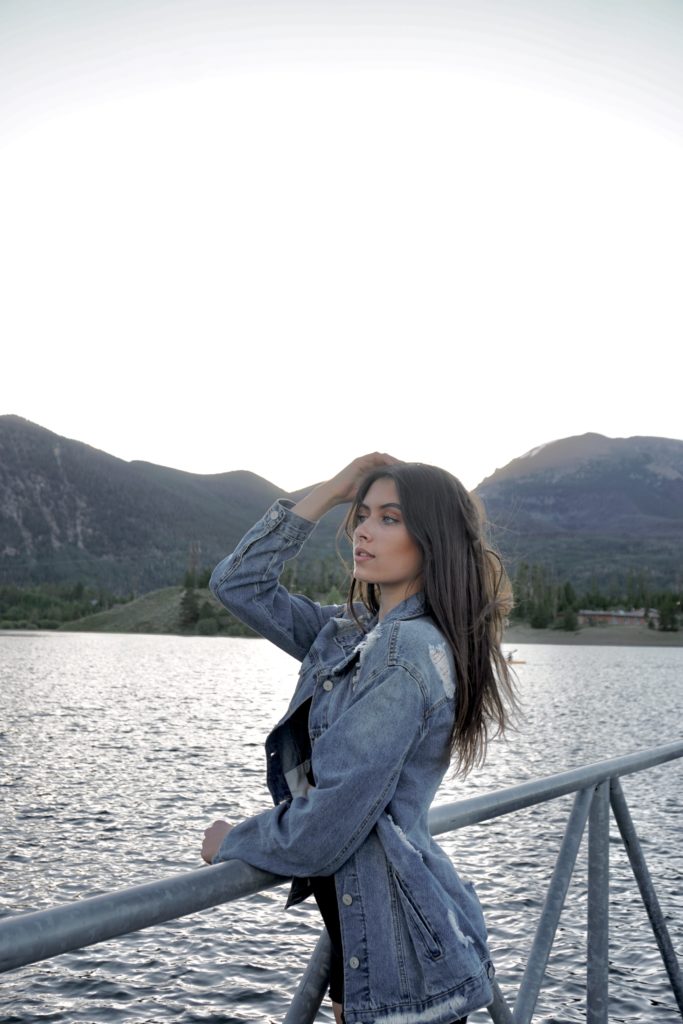 I hope during your next trip to Colorado, you get to scope out Colorado's hidden gems. Jump off the beaten path and get out there and explore our states greatest. Stay safe!