While Colorado is known for fabulous hiking and incredible mountain views, Denver's cityscape is pretty unbelievable as well. While staying or passing through, there are some fun things to do in Denver, Colorado, that you won't want to miss out on!
Dearest D-RAVEL Traveler,
My name is Summer (@summ.sum), and I am so excited to tell you about the in's and out's of Denver, CO! The Mile High City is where urban sophistication meets outdoor adventure. Our 300 days of sunshine bring you to some of the trendiest shops, restaurants, breweries, and cultural attractions.
It can be hard to decide where to head first, so I have put together five fun things to do in Denver, Colorado, during your trip.
(Due to COVID-19, it varies on which businesses remain open or closed. Most locations require a reservation and facial coverings at this time.)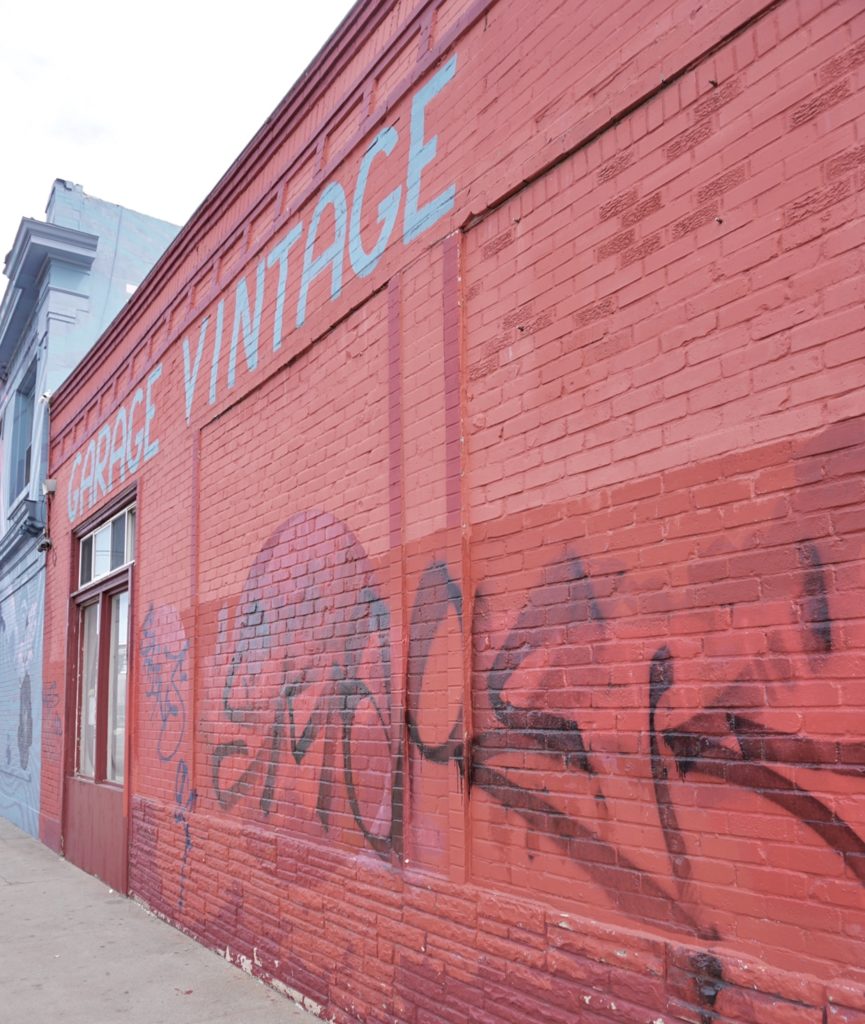 Denver Milk Market
Located on Dairy Block, Denver Milk Market is home to some of the best shops, restaurants, and bars. Inside you will find 16 all-local venues dressed in chic decor and filled with good vibes. What always makes my experience at the Milk Market is their music, especially at night. If you want to explore a little outside the building, make sure to walk down the alleyways! You will find beautiful light fixtures strung across the buildings (they change color too); it makes for a very Instagram-worthy shot! You may even find other interactive art installations, so keep a lookout.
Denver Selfie Museum
If you want your Instagram photos to stand out, Denver Selfie Museum is the place to go. You can take pictures with their backdrops and art installations. This includes ball pits, upside down bedrooms, infinity rooms, and much more. There is a $25 fee for adults and $20 for kids, but I think it is totally worth it!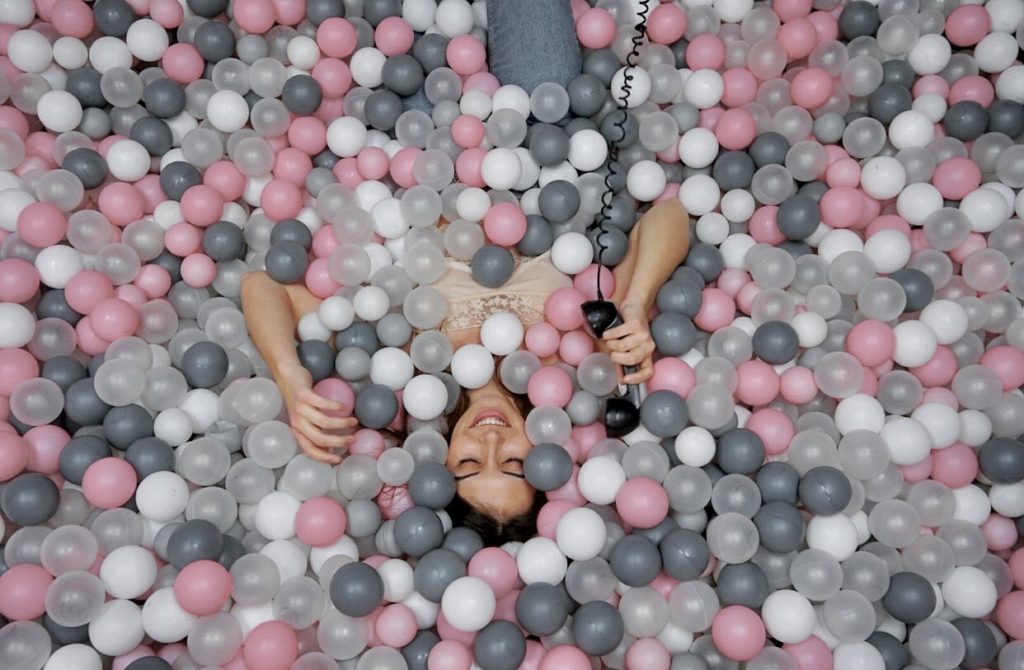 Larimer Square
This historic block is one of Denver's top cultural attractions. Its Victorian buildings house sleek restaurants, lounges, and great boutiques. Some of my favorite shops there are Meraki Moon Boutique, SHEA Clothing Boutique, and Hailee Grace; however, there are lots more around town, so feel free to search up more locations!
A must-see is Union Station, only a few blocks down from Larimer Square. Union Station is a beaux arts-style transport hub, but also holds restaurants and local shops. Make sure to check out the ice cream parlor and florist stand; they are always my go-to's when I'm visiting Union Station. You will also find Snooze A.M. Eatery -a small food chain- tucked inside. If you don't have a Snooze in your hometown, I highly recommend trying it out. It is my all-time favorite breakfast place.
Voodoo Doughnut
If you're a fan of donuts, you're in for a real treat (they have vegan options too!). Voodoo Doughnut is the most popular donut shop in town and is known for its elaborate donut selection. They have anywhere from "Bacon Maple" to "Guava Colada." They even have a "Cock-N-Balls" donut, "Blazer Blunt," "Voodoo Doll"…and yes, these are shaped exactly how they sound. The food artists also create custom donuts upon request, so don't be afraid to ask!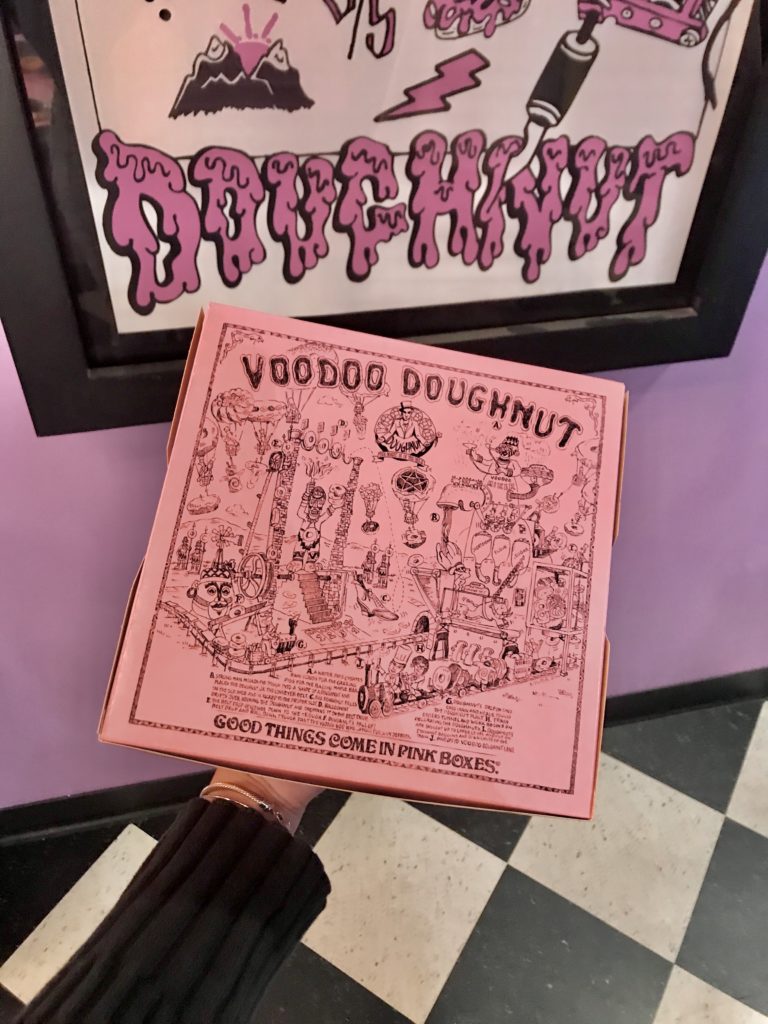 16th Street Mall
16th Street is a big hotspot for entertainment. Walking down, you'll see street performers, arcades, bars, high-end restaurants, and fancy shops. Occasionally you'll see trolleys cruising down the street or horse-drawn carriages trotting along. If you decide to visit in the fall or wintertime, you may also run into some ice skating rinks. Be careful though, make sure you have room in your suitcase if you want to stop by!
I also really suggest exploring around this area, there are tons of beautiful graffiti walls and murals. My friends and I always love dressing up and taking awesome photos. I've included one of my favorites below!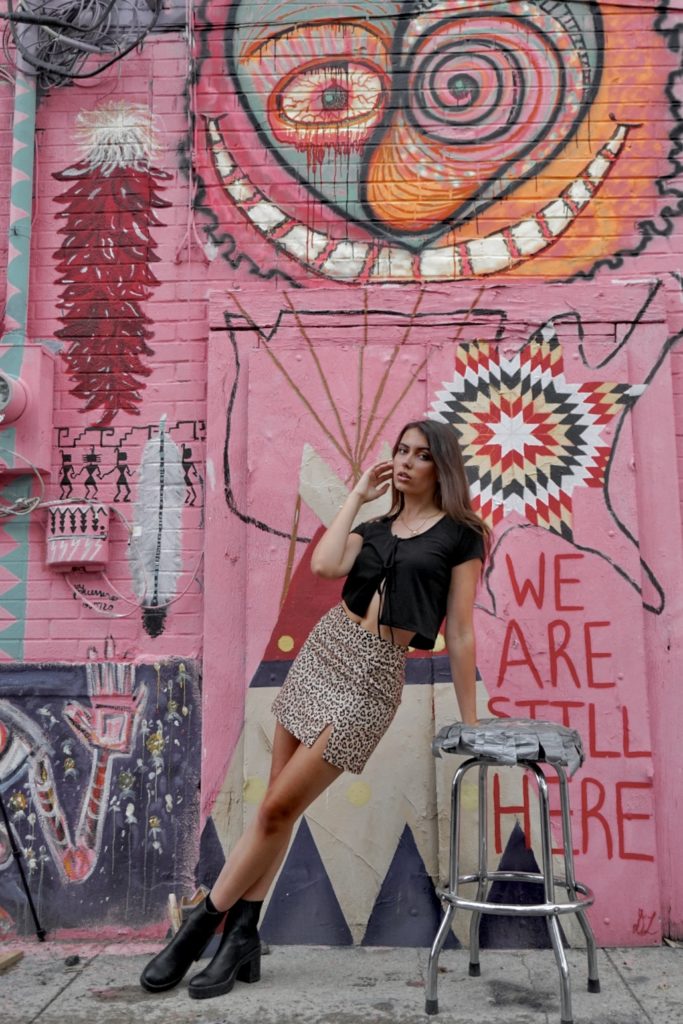 I hope this blog has helped you feel more confident on fun things to do in Denver, Colorado, during your next visit. These are by far my most recommended and favorite spots throughout the city. Colorado looks forward to seeing you soon!