Heidelberg is a quiet little college town on the banks of the beautiful Neckar River. It's a place that's been so well preserved because it was left virtually untouched after WWII. Expect to find baroque style buildings, in-tact cobblestone streets and all the German food you could ever want. English is very common, so even if you can't brush up on your German, you'll be able to navigate fairly easily. Are you ready to visit? Here are the best sights and eats in Heidelberg, Germany!
Dearest D-RAVEL Traveler,
Explore the Town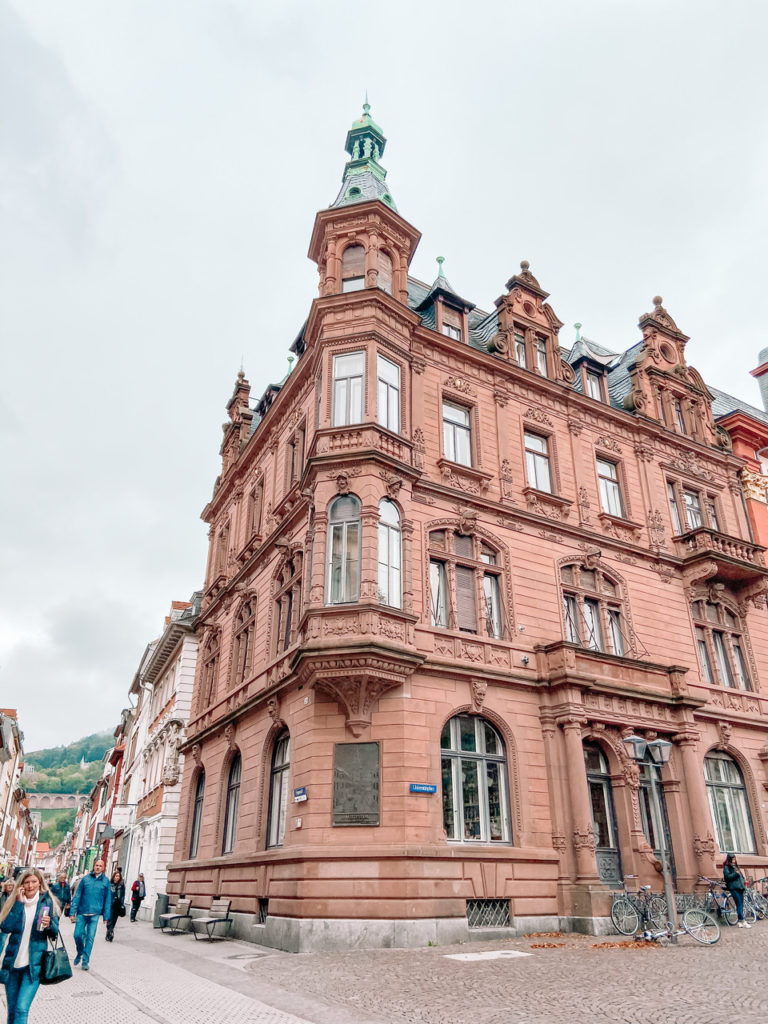 I don't know about you but I'm a big history buff — I (alex.dudich) love learning about a place's culture, history and customs and really getting out to explore an area. Heidelberg's main highlight is Schloss Heidelberg – an impressive castle that overlooks the Neckar Valley. I was left speechless at the top & I can only imagine what the fortification would've looked like back in the 1300s. You have to buy a ticket from the office below and ride a funicular railway to get to the top. Inside the castle is the biggest wine barrel anyone has ever seen – literally – it holds over 58,000 gallons of wine & stands over 20 feet tall.
Old Bridge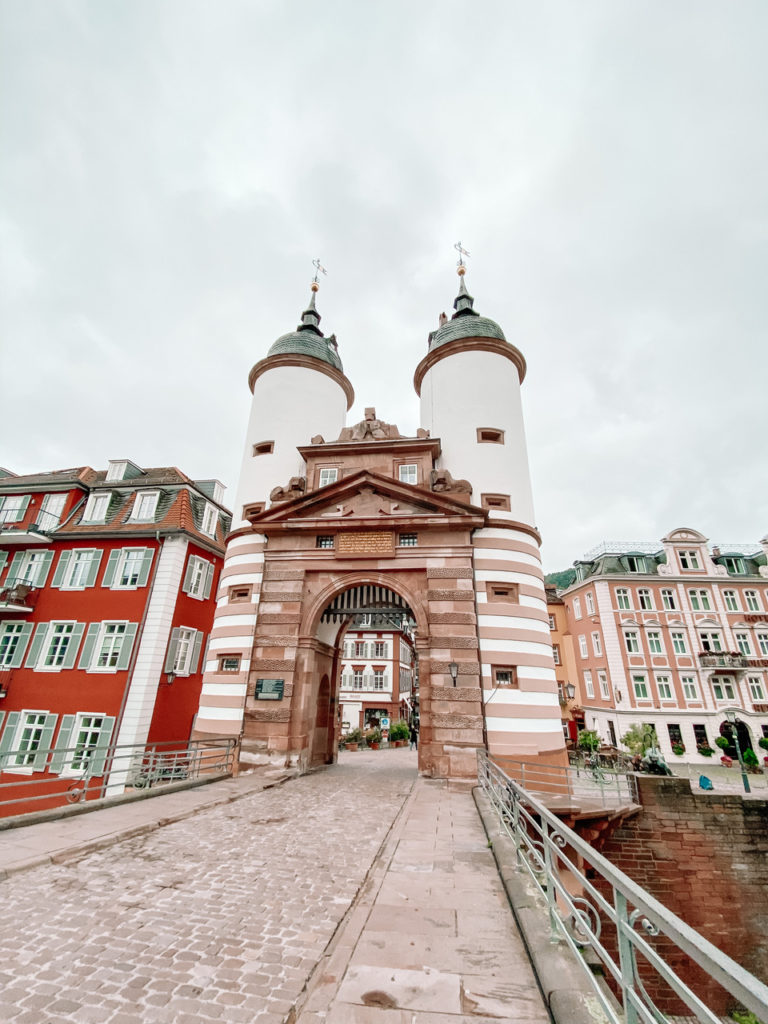 Not far from the castle is an iconic bridge, "Alte Brücke" commonly called Old Bridge. It crosses the Neckar River and provides a great view of the castle on the hill. Cross that bridge and head towards the Philosopher's Way. Aptly named for the university professors who would frequent this hike, Philosopher's Way winds you up a mountain overlooking Heidelberg and that Neckar Valley. It is a bit of a strenuous hike if you make it all the way to the top, but there's a small restaurant where you can eat & drink to your hearts delight afterwards. The top also offers a Nazi-era amphitheater and 11th century monastery.
Preservation of History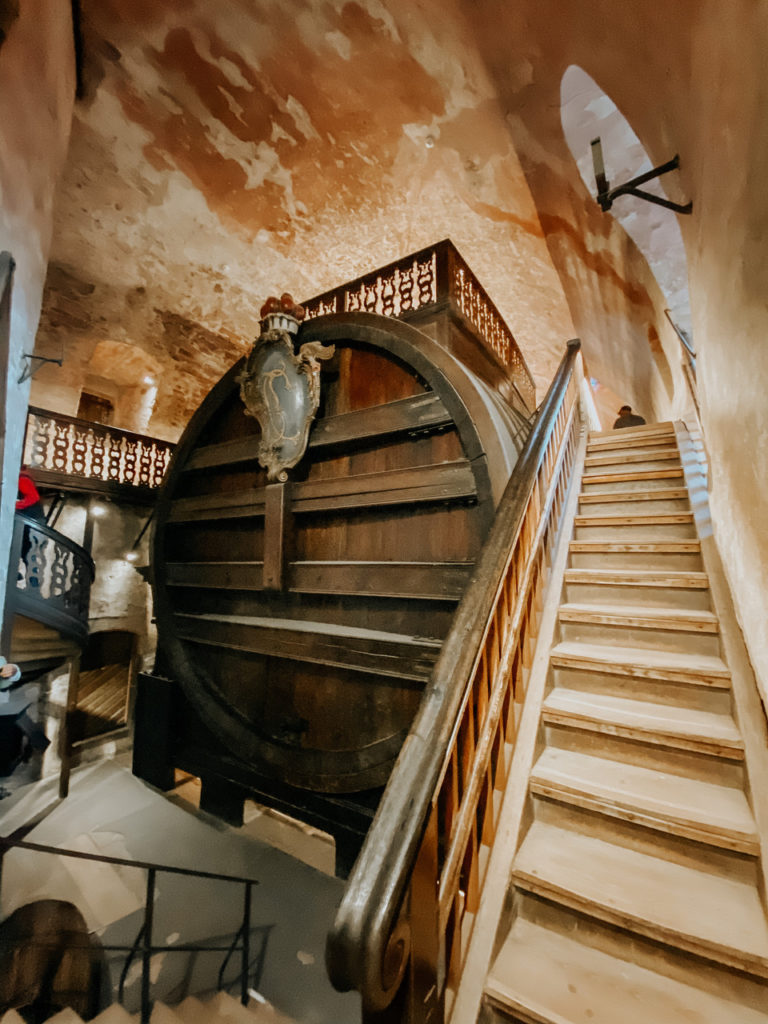 While exploring the town, be sure to visit the Studentenkarzer, an old-time prison for university students. Up until 1914, the Studentenkarzer was a place for unruly kids, since the university had the legal right to detain students at the time. Crimes ranged from excessive drinking to insulting university officials, and as time passed, the prison became a rite of passage. You can see silhouette drawings of students who graced it's halls and even the sleeping arrangements. Students were able to leave for class during the day but had to return to the "prison" until their sentence had been served. It was a really neat preservation of history.
Heidelberg University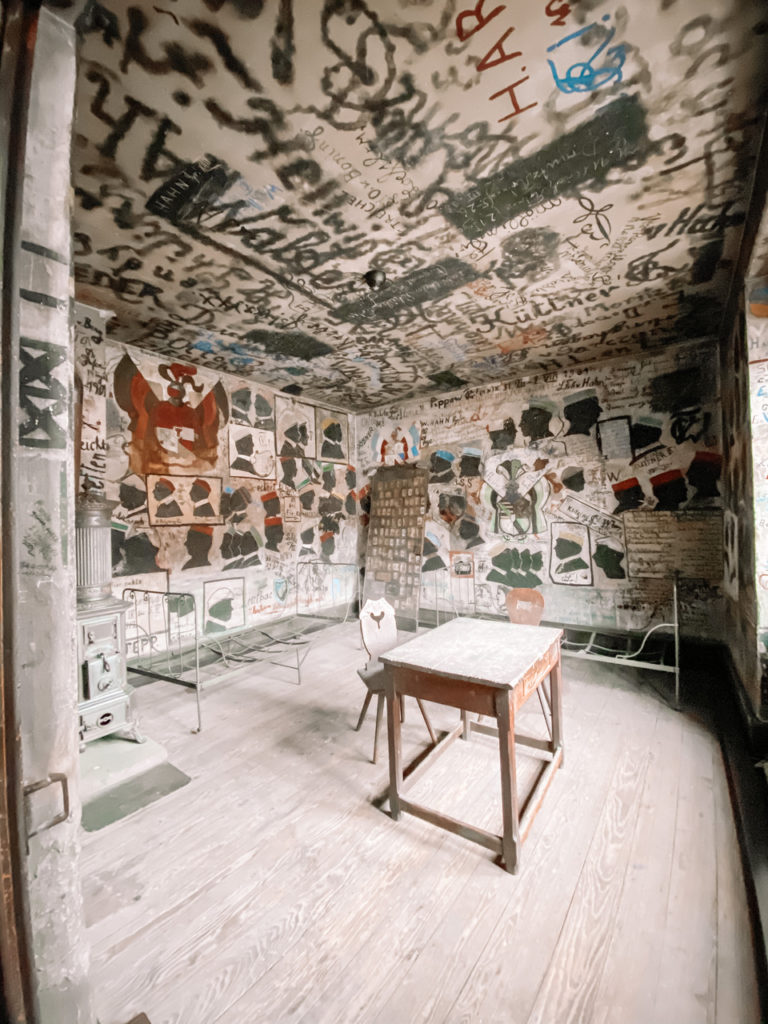 As I mentioned, Heidelberg is college town, home to Heidelberg University, the oldest college in the entire country. The library is a beautiful structure and there's even a small museum that shares the history of the university. You could spend most of a day just exploring the university buildings. My brother studied here for a semester so he was able to show us around everywhere!
Eat and Drink like a Local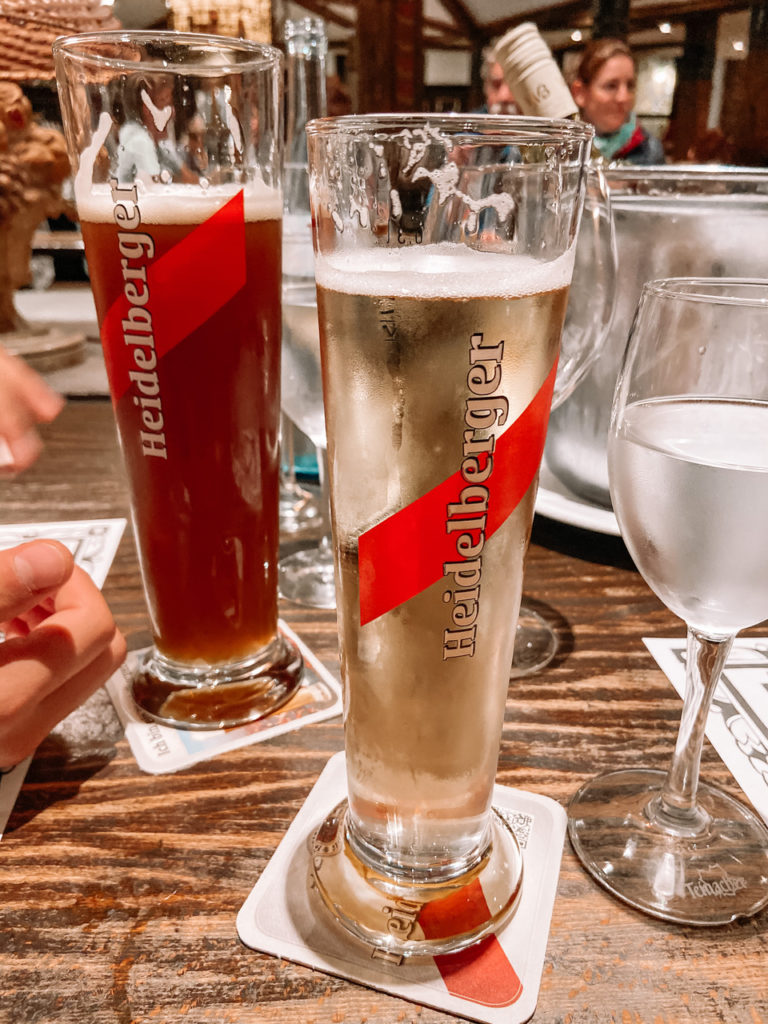 The best sights and eats in Heidelberg starts with The Hauptsraße —the main street — is litered with cafes and bars and eateries. You'll never got hungry in Heidelberg! A great place to grab a bite the eat is Bier Brezel, we ate there twice it was that good. Within walking distance from where we stayed, the had the best spätzel and Bavarian pretzels. It tops the list of things I want to eat again before I die.
Germany made me feel at home for many different reasons, but my favorite had to be the Dubliner Hotel/Irish Pub. The officially recognized Art Rooney Jr. pub had my heart the minute I saw the "You're In Steelers Country" banner proudly hanging inside. If you're a Pittsburgh fan you just have to check it out. The owner was the most down to earth person & even gave us 20% off for being Steelers fans. Another fun place to grab a drink is a cocktail café called Regie. It had a super edgy vibe & an even though it had an extensive drink menu, I couldn't pass up a simple glass of red wine.
Where to Stay
If you're not sure where to stay, might I suggest the Hotel Zum Ritter St. Georg, the town's oldest standing building that's nearly 430 years old. The hotel treated us like family and welcomed weary travelers with open arms. It's centrally located right in the heart of downtown so you won't have to venture far to see the sights and sample the local cuisine.
The Best Sights and Eats in Heidelberg, Germany
This quaint old town on the river is a perfect place to plan your next trip (when able to do so!) Auf weidersehen and happy travels!