Hey! I'm Yaz, or @thestrawberrysnaps, and I wanted to tell you a bit about Cambridge! Conveniently, this city is only a short train ride from London, so it is a perfect trip for a day or two. It has a lot more to offer than the famous university, that's for sure! Here I'll tell you about some of the best spots for photos, places to grab a bite to eat and of course, tips on how to dress for the unpredictable British weather. Follow along for a guide to your weekend visit to Cambridge!
What To Wear Pretty Much All Year Round
When visiting Cambridge, or any place in the UK, your coat should be the statement piece of your outfit! For the colder months, I adore coats that are longer in length, as you can dress them up or down.
Further along, you'll see examples of how I wore a long, grey coat two different ways. You'll also see how I dressed up a thin jacket for the slightly warmer months and how I dressed when the weather turned cloudy.
For shoes, I often switch between sneakers and heeled boots, depends on my mood! Word of warning though: Cambridge has a lot of cobbled streets, so wearing heels requires patience!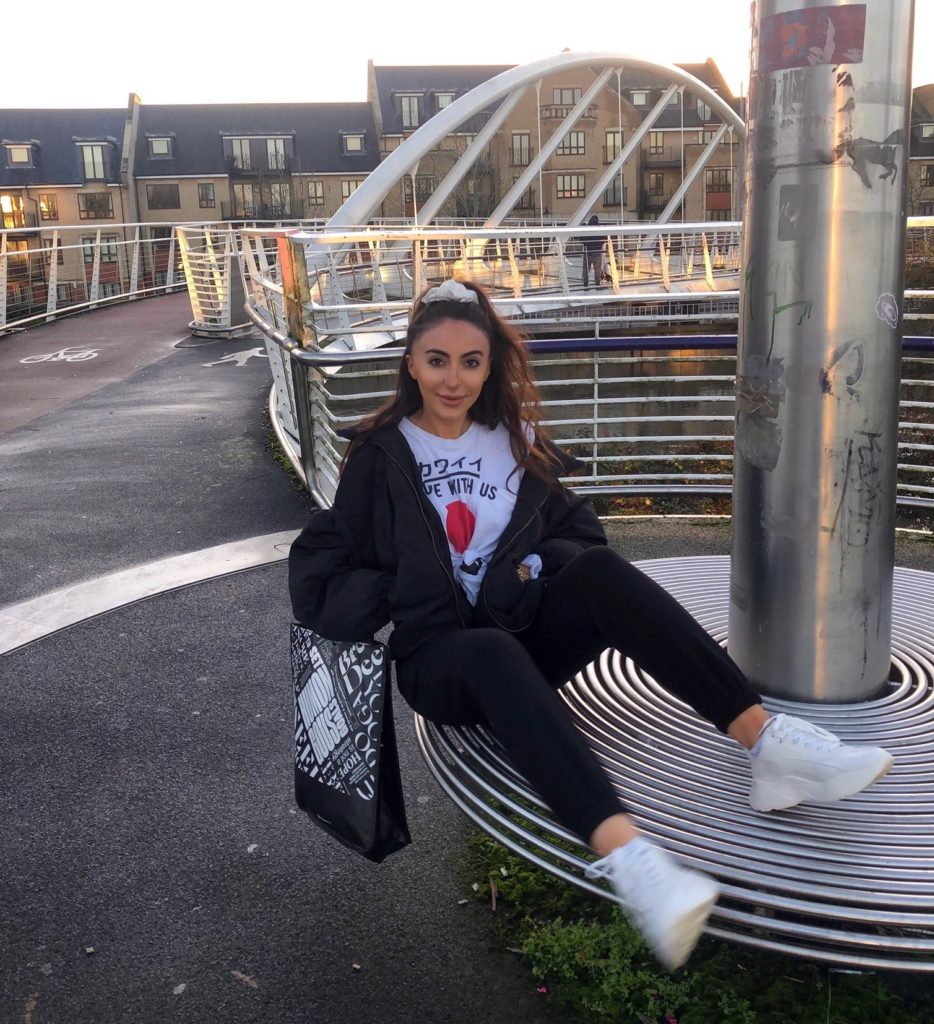 Foldable, lightweight jackets are always a good idea in the UK. Here is how I styled mine for a day of exploring.
Hungry? Stroll Around Market Square!
First thing you'll probably want to do is grab a bite to eat! Well, a place where you can get major views along with your food is Market Square.
Essentially, this is a small plaza in the middle of the city offering all types of street food. You'll find international food, gluten-free food, veggie food, vegan food etc… There will be something for everyone, I can guarantee you. You'll also be able to snap up souvenirs here too, like a 'University of Cambridge' sweatshirt or British candy. If you want to eat indoors, try Franco Manca, as the restaurant is located right in front of the market.
Want Fancy Buildings? I've Got You.
Around the corner from the markets you'll find the famous colleges. King's College is my personal favourite, as the architecture is so beautiful. You'll get a chance to see inside the impressive interior with a small admin fee, but if you don't want to see inside, then don't worry. There are plenty of photo opportunities on the paths leading up to the college, just check out my pics below! You could sit on the stone bench surrounding the colleges or stand in front of the fences, as the buildings will peek through in the background.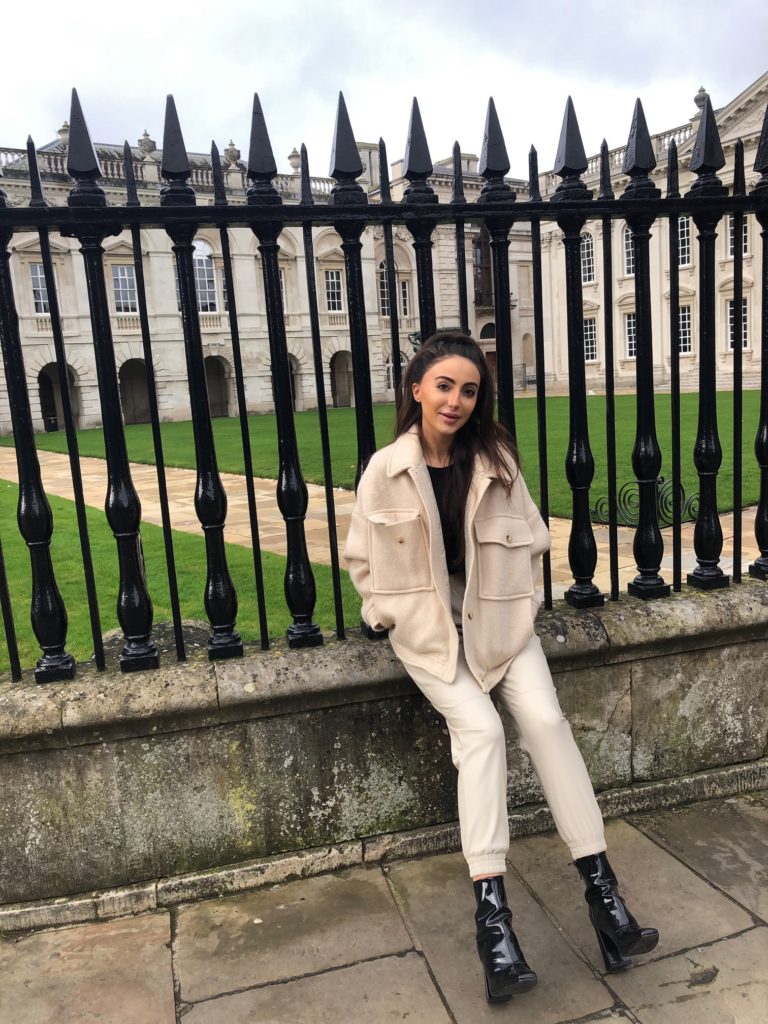 For The Shoppers Amongst Us
Want to check out the shopping situation in the city? You've got two malls to select. Grand Arcade is the one you'll want to see first though, and it's only a 3-minute walk from both the food market and King's College. You'll find all the popular British high-street stores here – Topshop is one of my personal favourites, though! The jeans here are incredible so if you aren't from the UK, I suggest buying a few pairs.
The other shopping mall, a smaller building named The Grafton, is a five minute walk from the city centre. But the best part? The route is so scenic, you'll fall in love with the short stroll through the park. If you are visiting in summer, be sure to stop for a picnic, as everyone sits here to soak up the views! The Grafton also has a cinema on the second floor, so if you need some chill-time during all your shopping, then you know what to do!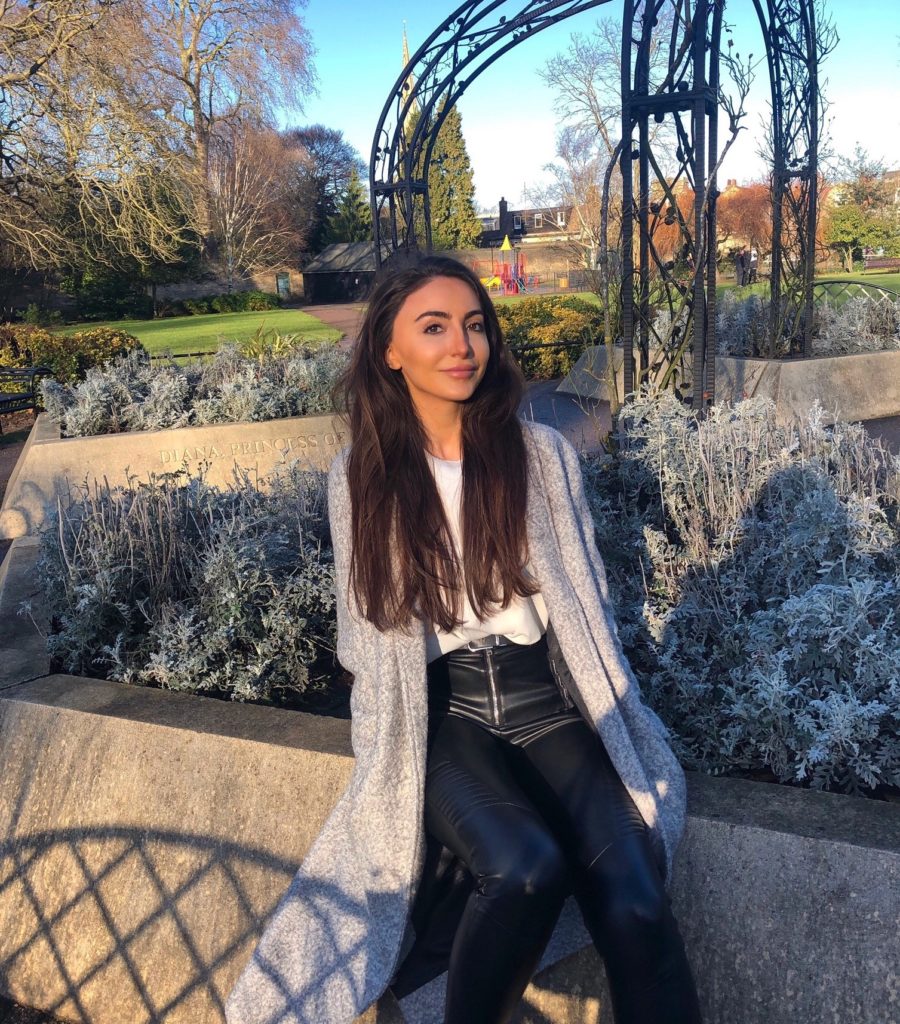 This is the park you'll see on your way from one shopping mall to another.
Resting With A Serious View
If you'd prefer to continue sightseeing, then I've got the perfect suggestion for you – punting down River Cam! You can either navigate the paddle of the boat yourself or you can get a guide to push the paddle whilst you take in the scenery! The guides will also give you a running commentary on the history of the city and throw in a few facts.
Feel free to stop off at any point to get snaps! A great tip for posing is to prop yourself against the railing with the river in the background. You might even see some rowers training, as Cambridge has a big reputation for it!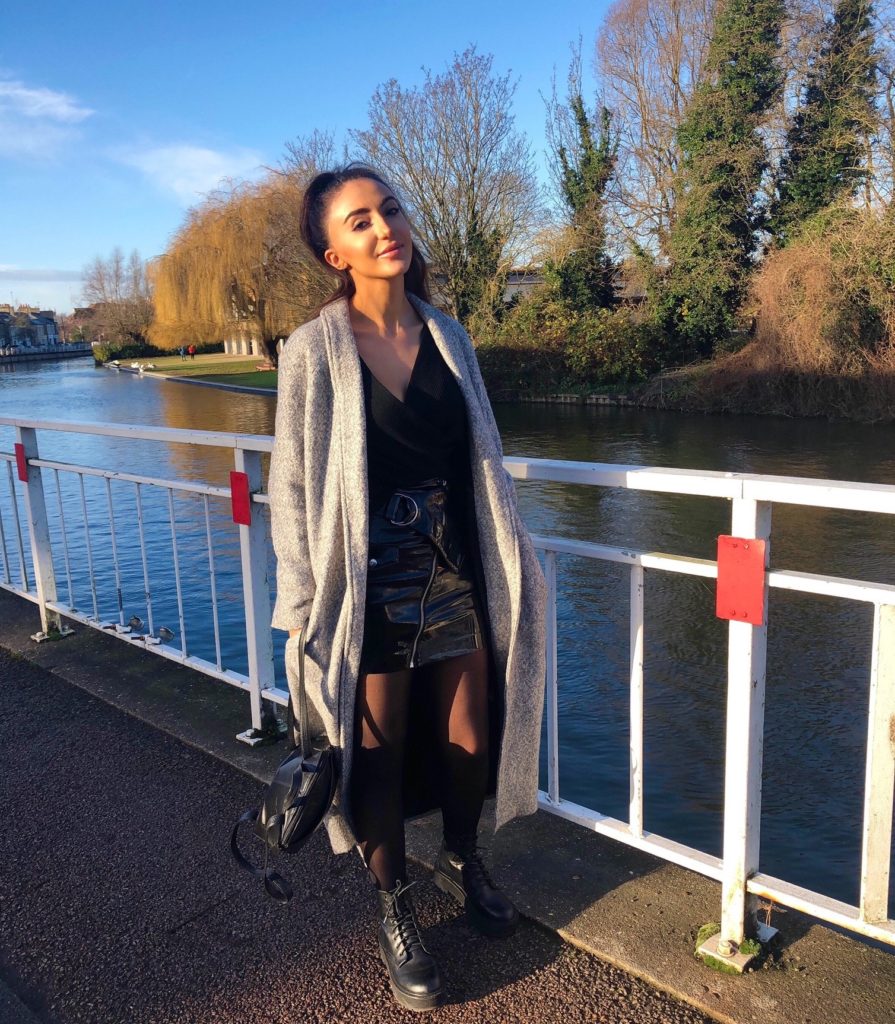 Be sure to make the most of photo opportunities by the river!
Cambridge is small but mighty, so I know you'll fall in love with the city. If you need any more recommendations, reach out to me on IG @thestrawberrysnaps! I hope you have a few ideas now for your weekend visit to Cambridge.