Hello our stylish travelers, and welcome back to another Boutique of the Week. As per usual, we're here to give you the low-down on our favorite hidden gems from all over the world. For this week's showcased shop, we wanted to pay homage to our Midwestern roots by featuring this obsession-worthy boutique from Minneapolis, Minnesota called Queenie & Pearl.
Boutique of the Week
Gloriously retro and filled with the coolest finds on this side of the Mississippi, we present to you Queenie & Pearl. This boutique boasts a variety of vintage, reworked, original and thrifted pieces all in one place for your wardrobe needs. Kick your closet up a notch with these nostalgic styles that will have you channeling your inner Jackie Burkhart.
We suggest an Instagram follow – you won't want to miss out on the aesthetically pleasing shots and effortlessly cool fits found on their page @queenieandpearlmn.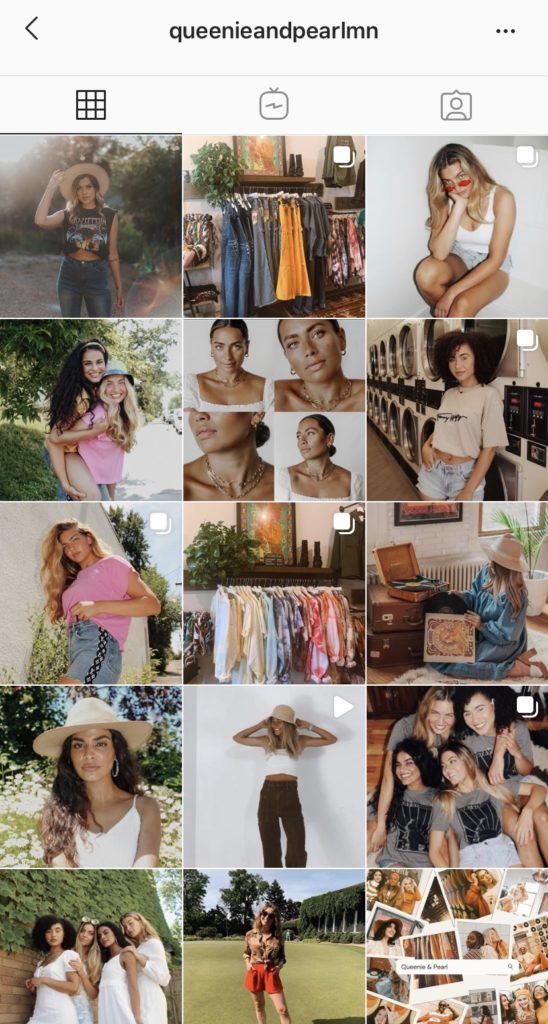 Without further ado, let's dive into this feel-good store's merchandise and discover the clothes behind the cool Instagram shots!
Fleetwood Mac Rumours Tee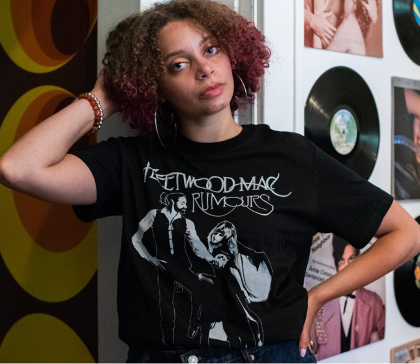 Who else to better saturate this boutique's nostalgic feel than the melodies of Fleetwood Mac? We suggest pairing the Fleetwood Mac Rumours Tee with a flowing satin midi skirt and twirling around, having the Stevie Nicks moment you deserve. Hit the town in this trendy graphic tee and let the world know that yes, you do know good music.
Free People Just Float On Printed Cord Flares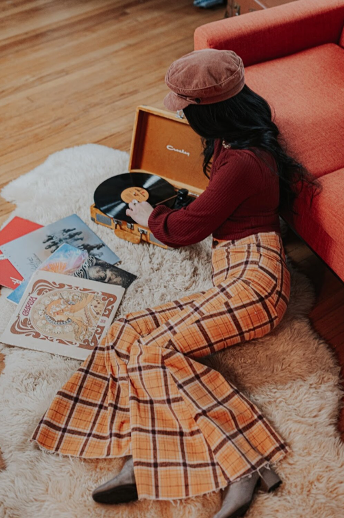 Just in time for fall and the muted palette that comes with it, the Just Float On Printed Cord Flares provides that perfect trendy piece that puts a little swing in your step. We at D-RAVEL are envisioning a turtleneck sweater French-tucked (thank you, Queer Eye) into these pants with black vinyl booties to pull the look together. Find a pumpkin patch or some fiery leaf patches and snap some aesthetically-pleasing fall photos for the 'gram.
Head in the Clouds Set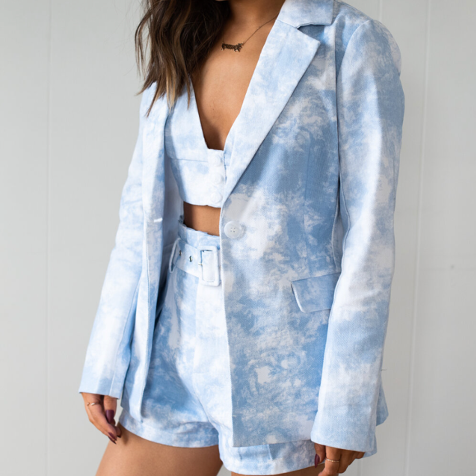 If you're holding onto the last few days of August, immortalize those summer days with the Head in the Clouds set…a blazer, crop top and belted shorts ensemble featuring a dreamy Cirrus sky. We fantasize about styling this set with white mid-calf booties and a slicked back bun for a boss babe look. Cloudy skies have never been so chic!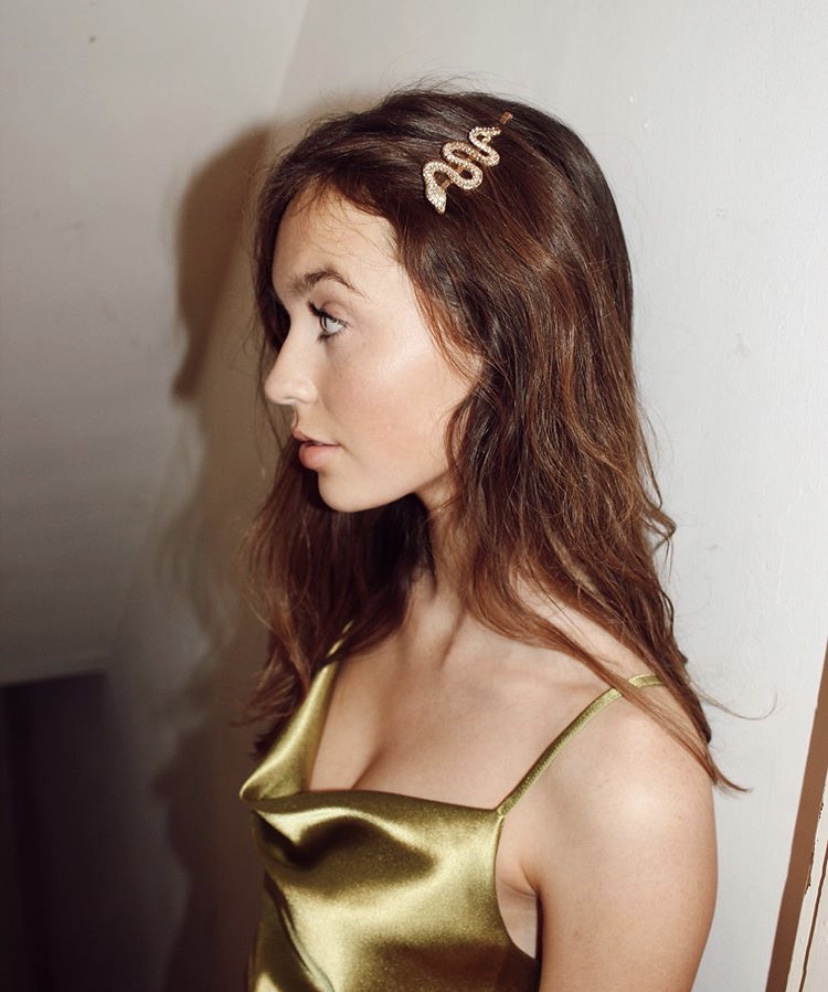 From their impeccable Instagram and website decked out with groovy collages to their moody shoots filled with tasteful styling, we couldn't rave more about the iconic boutique that is Queenie & Pearl. If you ever find yourself in the Minneapolis area and are in need of a one-of-a-kind place to shop, we have the spot for you.
Don't forget to check back in next week for our next Boutique of the Week, and happy shopping!