My name is Lexie Dopp Nu'usila (@lexifaithdopp) from the blog Lexie Faith. I am a Salt Lake City, Utah-based blogger & content creator. My passion is sharing tips to help others (YOU too) cultivate a healthy life they love & are excited about. I have lived in Utah for most of my life & I am so excited to share my favorite spots to Eat, Shop & Play in the areas surrounding Salt Lake City. Let's dive in to my Salt Lake City summer travel guide.
Brunch @ Eva's Bakery
Start the first day of your SLC stay off at Eva's Bakery in Downtowns Salt Lake. My favorite thing there is the Stuffed French Toast. It's to die for. I'm a sucker for anything with cream cheese! There are healthier items on the menu too if that sounds too heavy after a long flight, or road trip. The other reason why Eva's is the best is that it's one of the most "Instagrammable" places in SLC. Good vibes, good food & good social media content!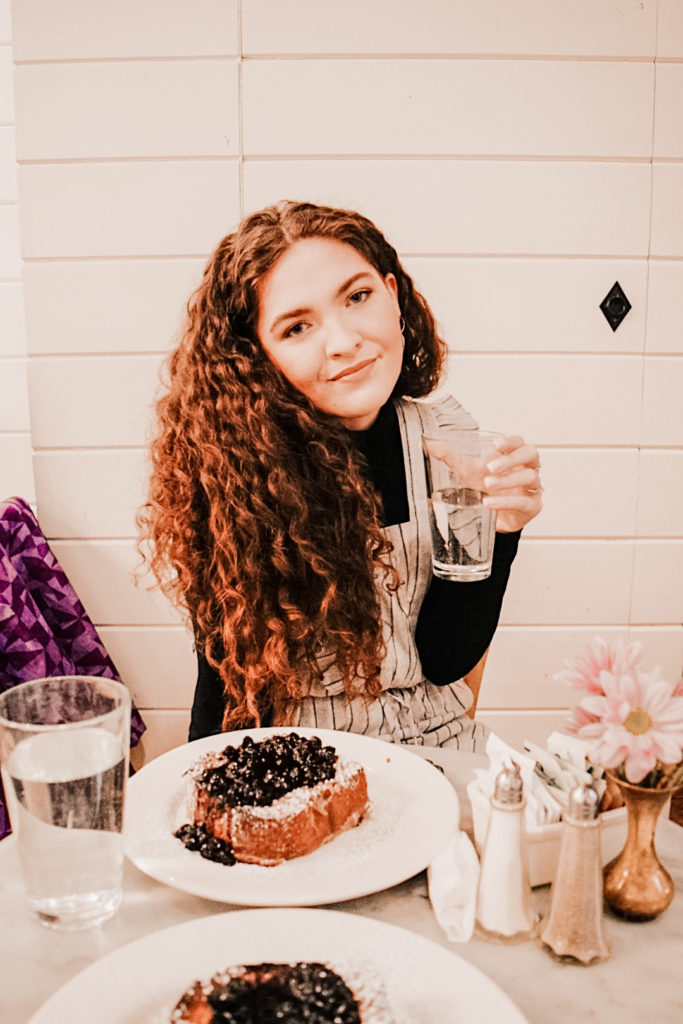 Shopping Day @ City Creek Mall
After brunch you can make your way downtown to some amazing shopping at City Creek. It's a beautiful outdoor/indoor mall that has the best range of stores. From big department stores & high fashion designers to your favorite fast fashion & Utah based boutiques. Some of the Utah based businesses you should check out are Bohme, DownEast, Form Spa, The Gem Studio, Roolee & Stance.
Nothing is worse than a hangry shopping date so if you or anyone you're traveling with get hungry, there are multiple places to eat at City Creek. Some of the dining there that started in Utah are Blue Lemon, Costa Vida, Rocky Mountain Chocolate Factory & Zeppes Italian Ice. All of these restaurants I love going to & highly recommend. There's something for everyone at each place.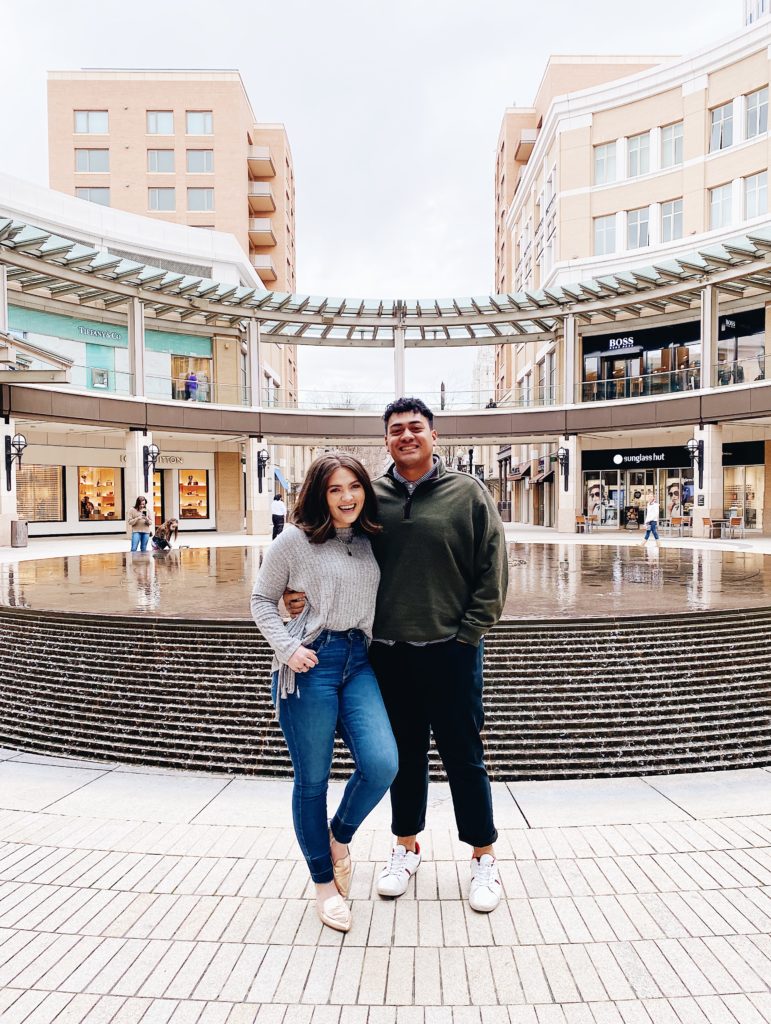 Lake Mary Hike
I recently discovered this hike on a #STAYCATION with my husband this past summer. The trail is near Salt Lake City in the Brighton Ski Resort. The lake you hike to is breathtaking! I could do it once a week & never get sick of it, it's that pretty. The hike is 2.6 miles long & is the trail is best used from March to October. If you're a real go getter you can keep hiking the trail once you get to Lake Mary & make your way to the upper lake, Lake Catherine.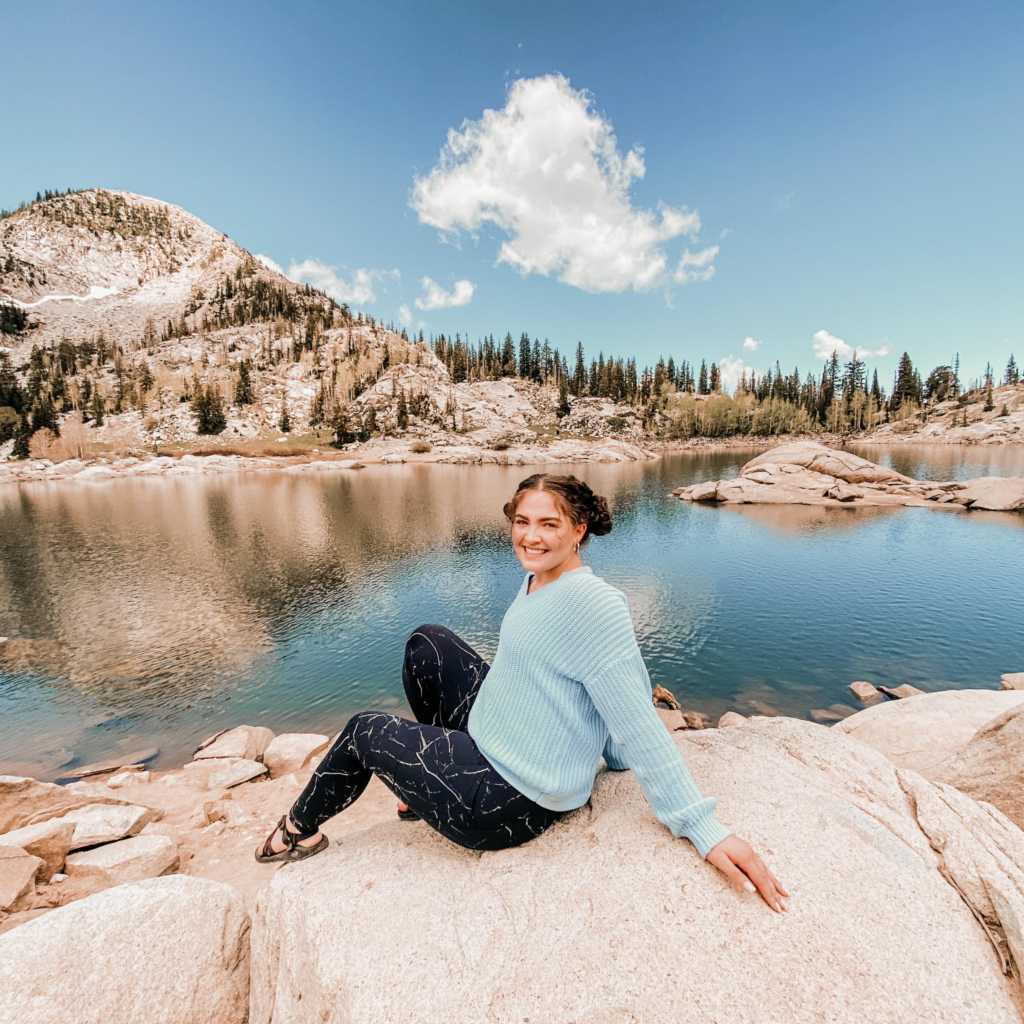 Margarita Pizza @ Settebello Pizzeria Napoletana
I loooove pizza!! Thin crust & lots of basil just speaks to me. The vibe is great & the pizza is even better. Trust me, Settebello Pizzeria Napoletana is not one to miss.
Another pizza go-to I love to eat is Blaze Pizza. It's a little more accessible & affordable. I love all their vegan & gluten-free options. Do you have a Blaze Pizza where you live?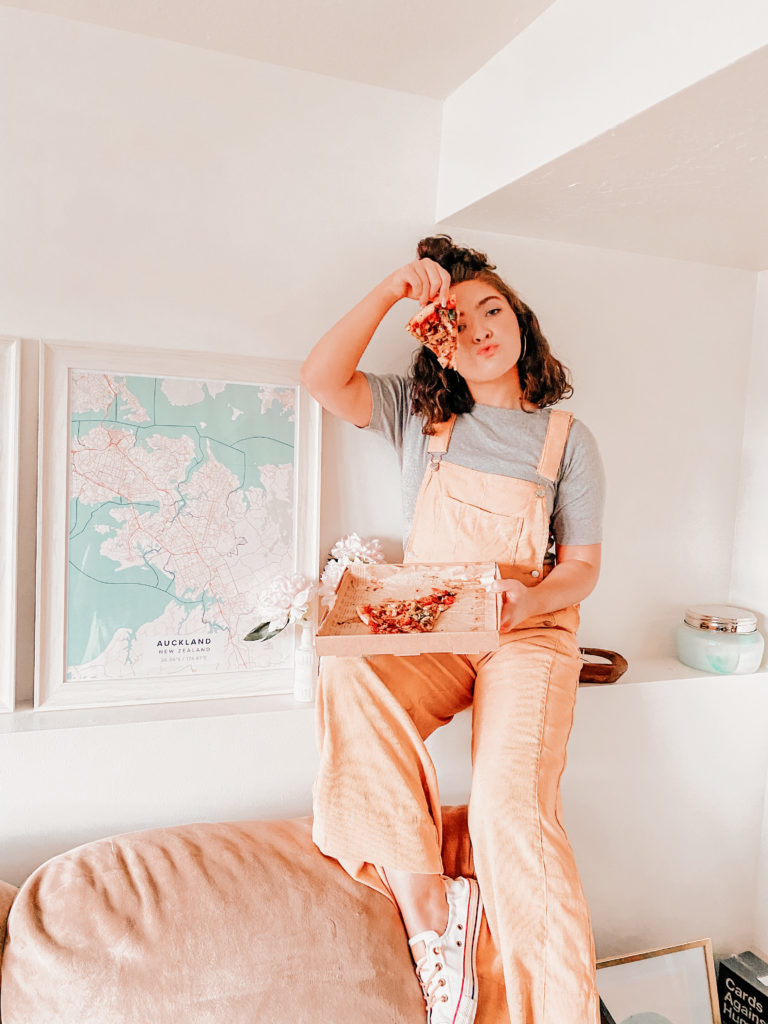 Lagoon Amusement Park
If you have an extra day, you have to make your way to our local amusement park Lagoon. Lagoon is only 15 minutes north of Salt Lake. I grew up 10 minutes away from this amusement park & have so many memories here. It's the nostalgia that really gets me but I think it's really fun for visitors too. The whole park is just CUTE! Lots of fun rides (something for everyone), yummy amusement park food & lot's of cute photo opportunities.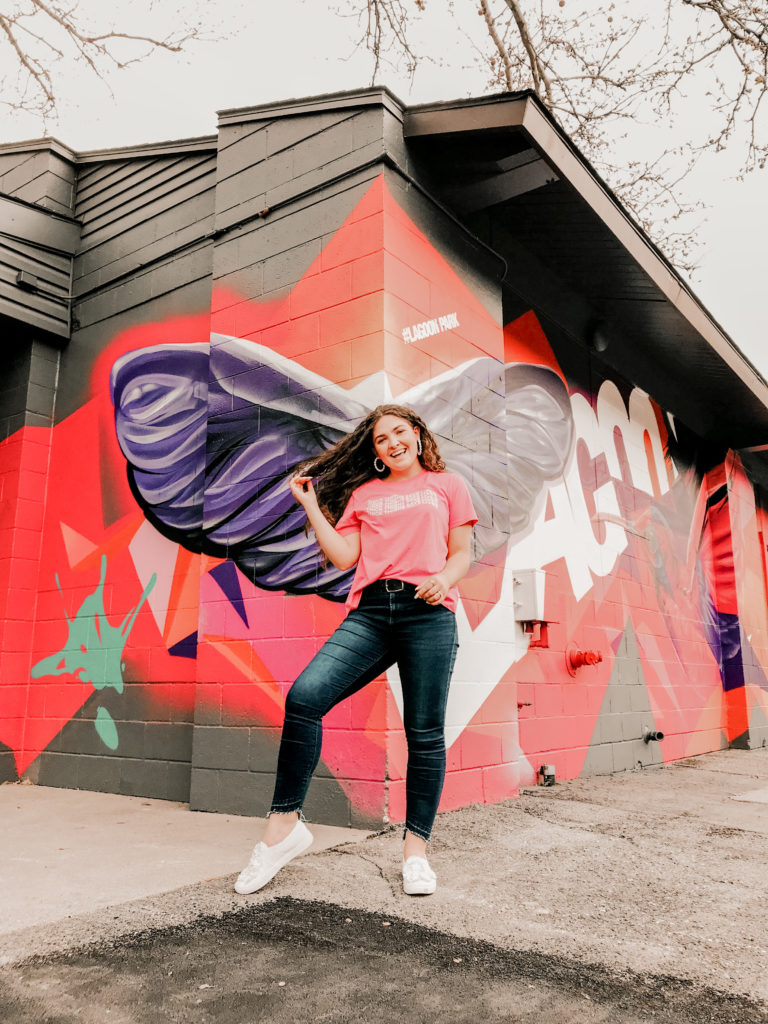 Temple Square
Temple Square is currently under construction but it's still cool to see it while you're downtown. My favorite things to do while I'm in the area are grab a bite to eat. The Nauvoo Cafe is right across the street from the temple & my favorite sandwich is their Turkey Cranberry Sandwich. Right down the street is the Lion House Bakery where you can get a yummy treat to share (or keep all to yourself). There's also a full lunch menu at Lion House too if you prefer home-style cooking.
One reason I love temple square & the area around it is being able to learn about the history of Utah. My grandparents from the 1800's came to Utah & helped settle the land so I love learning about their journey & my heritage. It's the same reason I love visiting the East Coast. I am a sucker for history & love learning about people's stories & experiences.
Soda & Cookie Shops
Utah has so many soda shops & I love them!! They are all throughout Utah so make sure to get one during your stay!! My favorites are Twisted Sugar, Fiiz & Swig.
There is also a cookie shop in basically every big city in Utah. My two favorites are Cumbl or Chip! I love the Chip Chocolate Chip Cookies but Crumbl also has a good variety of fun cookies. Make sure to check out their Instagrams before you commit to one to see what cookies they have that week.
Southern Utah
On a roadtrip?? Last up on our Salt Lake City summer travel guide…be sure to make your way to Southern Utah!! I've gone 3 times this summer on little #STAYCATIONS & it is so beautiful. Our recent favorite has been Bryce Canyon! You can get out & hike or simply just drive through the park with some good music & snacks. The views are so surreal. If you are driving to Vegas, make sure you stop in St. George for a Swig Drink & some lunch!!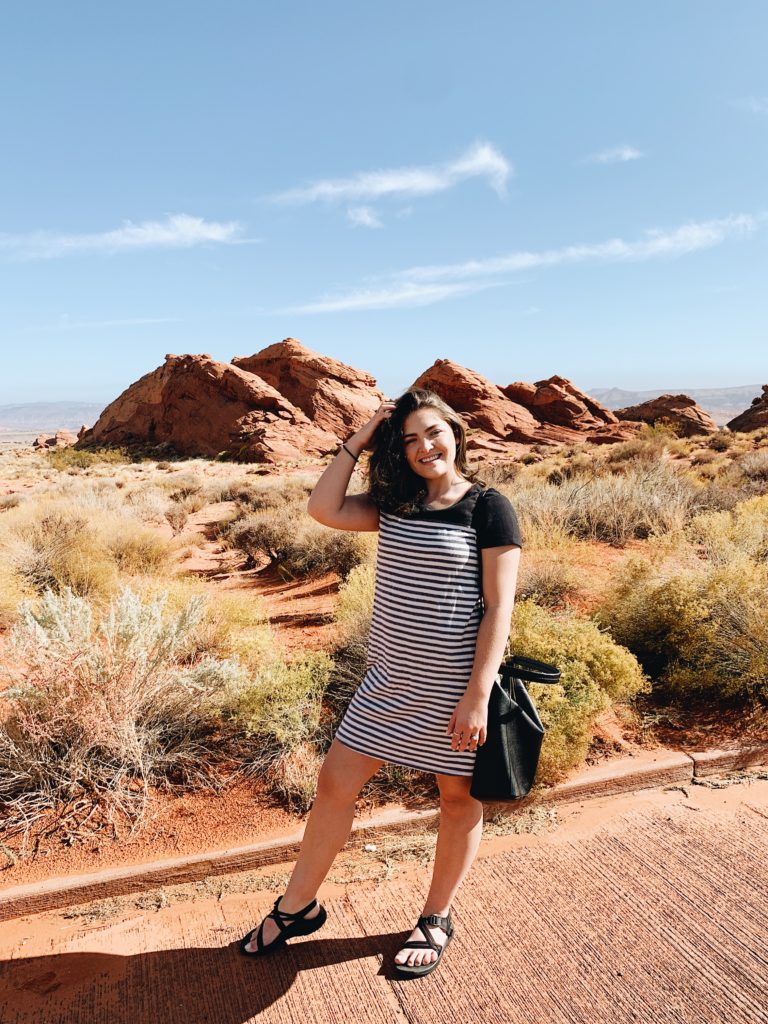 If you are planning a trip or coming to Utah I would love to know. Let me know what you think of my Salt Lake City summer travel guide by emailing me at lexiefaithcollab@gmail,com or DM me on Instagram – @lexifaithdopp so we can chat!
​xoxo, Lexie