Today we have interviewed Charu Goyal (@travelwithcg), a travel influencer who truly has a grasp on the world. We are so excited to have her on our site and learn more about Charu's travel experiences. Have you checked out her Instagram? This Jaipur-living explorer knows how to plan a trip.
Dearest D-RAVEL Traveler,
Q&A with Charu Goyal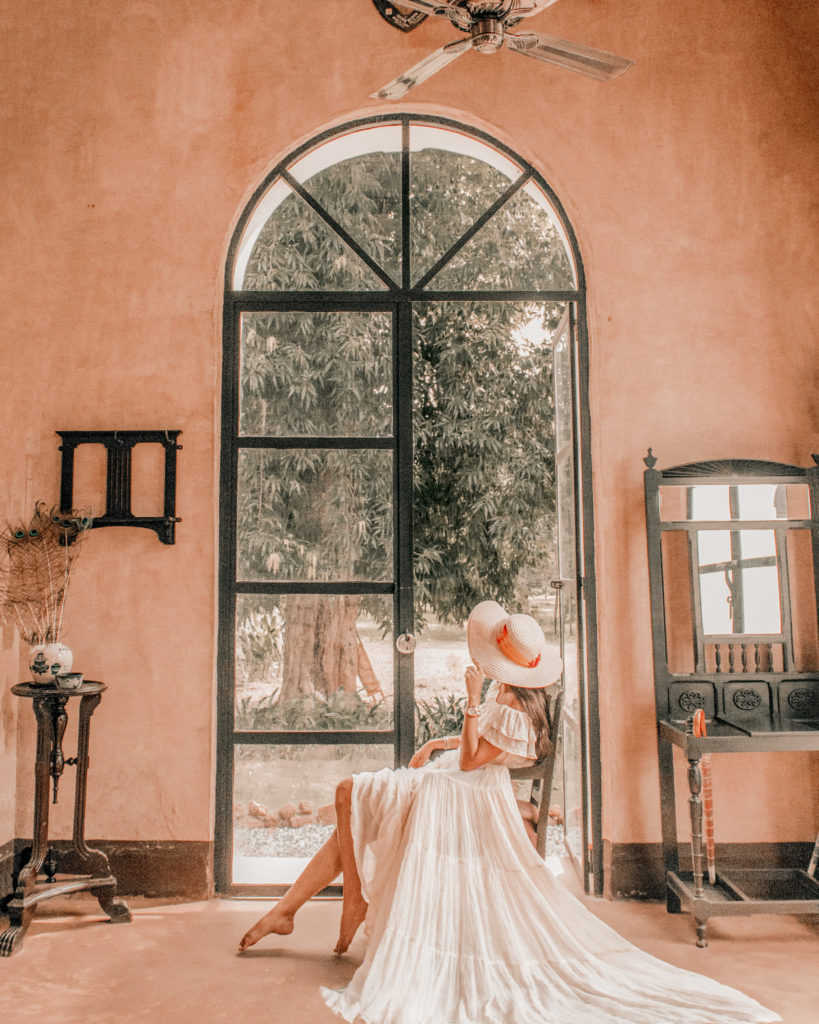 Q: Where are you from?
A: I am from Jaipur, the pink city of India.
Q: Where have you lived?
A: Wanting a change of scenery, culture, and environment, I moved to Nottingham, United Kingdom, when I was seventeen and lived there for three years to study marketing. I then returned to Jaipur for a few months, where I realized that my story with England was not yet finished. I then decided to shift to London for a year and a half to study even further. During my time in London, I started taking travel blogging seriously, and once my master's degree was complete, I moved back home to Jaipur to work remotely and explore more of Asia.
Q: Has any specific city been your favorite to live in?
A: I loved London, and if I could, I would return to live there in a heartbeat. Not only is it a bustling city with remarkable architecture, good public transportation (hello, night tube!), incredible views, and some of the friendliest people I have ever met, but truly is a traveler's dream. There is just so much to see and experience in London all the time. I love how I can find any cuisine there and get a bite-sized piece of faraway lands without even leaving. And yes, even though the weather in London can have a mind of its own sometimes, the fact that it is such a well-connected city to almost everywhere in Europe (and the world) makes it a perfect place to escape from, now and then.
Q: What inspired you to create your social media platform, and what keeps you going?
A: I always loved photography while growing up and would often take my camera out for the smallest of things. I would take pictures of a sunset from my house, the food that I was fed, or any place where I went. I would spend all my time capturing these everyday things and then share the photos with everyone I met. So, when I went to live abroad and was traveling quite frequently within Europe, I guess these habits resurfaced. I would continuously take pictures of random buildings, people, streets, food, and so on with my camera. I wanted a platform to share everything that I was documenting, and one night, I created my public travel account out of nowhere. And at the risk of sounding like a broken record, my audience is truly what keeps me going. I have had the opportunity of connecting with so many wonderful people over the last four years. Still, it somehow feels like we are one big family where everyone likes to travel and talk about beautiful places, pictures, and food all the time. I have shared so many precious moments of my life with my audience online, and in more ways than one, I feel like we have been there for each other through thick and thin.
Q: What's your favorite thing to do while traveling?
A: To wander around and genuinely get to know a place. I am a huge researcher and planner when it comes to travel, but I always try to keep a few hours aside to explore where my feet may take me. It is one of those things that you have to experience yourself to understand how special it is. I swear, coming across a marvelous sight when you least expect it, is incomparable. Some of the best food that I have eaten and people that I have met have not been in my typical tourist route. I honestly have getting lost in little alleys to credit for that.
Q: How has your life changed since sharing your adventures with the world?
A: I have become more accepting, aware, and appreciative of my surroundings. Take Jaipur; for example, I have spent most of my time living here and have only started to explore it properly ever since travel blogging came into my life. There are so many hidden gems and undiscovered monuments, streets, or traditions present in every nook of Jaipur. All I really needed to appreciate them was a change in perspective that sharing my adventures online brought into my existence. I could probably talk about how all of this has improved my life, but I would say that I have grown a lot as a person ever since I started my online journey. Being a job where connecting with people of different backgrounds, cultures, or struggles becomes your day-to-day life; you unconsciously begin to evaluate everything and become more grateful for all you are blessed with. It has given me a sense of purpose that makes me want to become the voice of places and people far away (and close). I wholeheartedly hope that I could live up to that one day.
Q: What is/was your dream destination, and what was your experience like there?
A: One of the countries that had been on my bucket list for a long time was Myanmar. Something about how close yet mysterious it felt always intrigued me. My goal was to see the city before it became too touristy and crowded. As for my experience, if you have been following me on Instagram, I am sure that you can tell about the huge imprint that the country and its people have left on me. It has been more than six months since I have been back from Myanmar, and there is yet to come a day where I do not mention how much I loved it to someone I know. Going on a hot air balloon ride in Cappadocia had been a dream of mine ever since I first found out about it. I am fortunate to have experienced it five years ago before it became social media famous, but I would love to go back there one day and see some of the most magical sunrises with a lot more balloons, this time around.
Q: Once COVID ends, where is your next big trip to?
A: It is difficult to say right now as I am happy to go anywhere at this point, but I would love it to be to a place that I was initially planning on visiting this year. With many big international trips lined up, 2020 will be the best year of my career so far, and I truly hope that I can get to some of those as soon as possible. I do think that a big domestic trip is more likely to happen first, so I guess you will be seeing me twirling around India sometime soon.
Q: When traveling to a new place, what are the essential items in your bag?
A: Other than the usual, camera, phone, passport, and wallet—the essential things in my bag that stand out are those related to sustainable travel. I love eating out and trying different kinds of street food when traveling to a new place, but using plastic cutleries or straws really puts me off. I want to be able to leave the places that I visit as I found them and, thus, always carry my reusable cutlery set, straws, and a bottle of water with me.
Q: What piece of advice would you give a person deciding to take their first-ever big adventure?
A: I would tell them not to be afraid of new experiences and document the trip as much as possible. One of my most treasured things is a journal that I (somehow) wrote on my first ever trip when I was barely a teenager, and I cannot express the joy reading that brings me even today. I would also advise you to always keep some cash on you and not depend entirely on digital money. You may not expect it now, but there are so many places where people only accept cash.
Are you just dying to jump on a plane and head to Jaipur now? We are. A huge thank you to Charu Goyal for bringing us through her travel experiences, leaving us with tips for our next opportunity to travel. We hope you enjoyed our new Q&A!