Courtney Conlin (@courtneyconlin), is a personal style consultant in Des Moines, Iowa, who has a passion for travel. As a stylist, she has the packing tips you desperately have been searching for. Here are the do's and don'ts of travel in Courtney's opinion!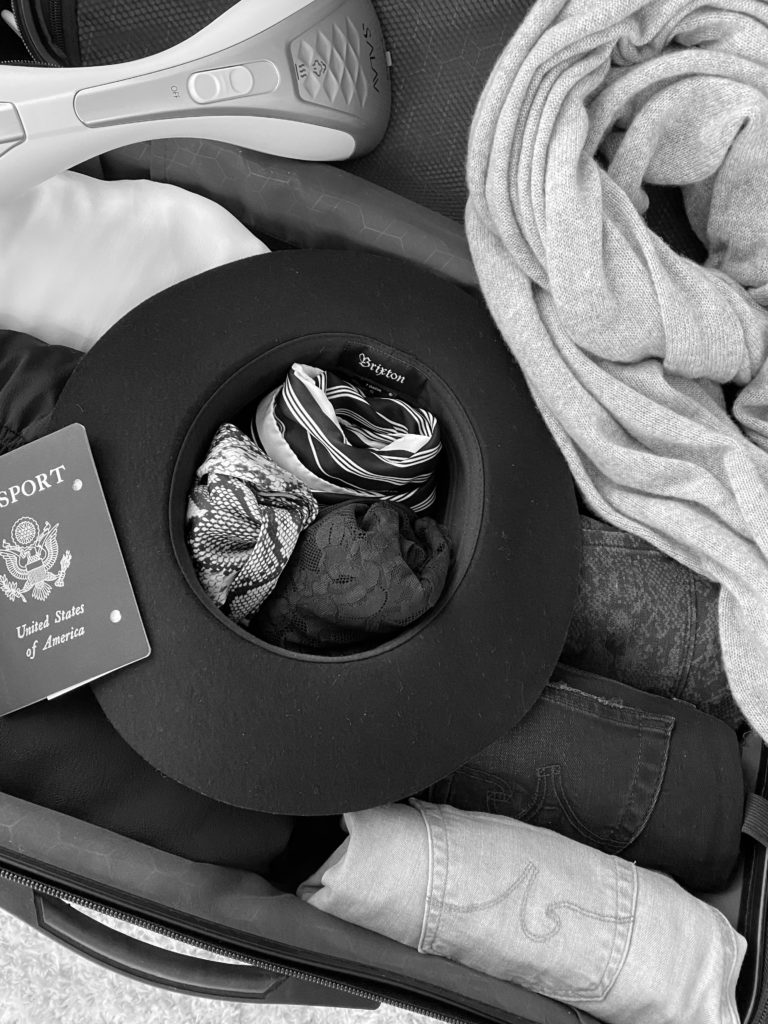 Dearest D-RAVEL Traveler,
DO
Pack versatile pieces – versatility is the name of the traveling game! Ladies, always have a pair of black skinny ankle denim packed; you can easily elevate your look & restyle multiple ways. Guys, pack a pair of darker wash denim; I'm still a huge fan of the Traveler Denim by Banana Republic because you get comfort & style all in one & the darker wash is easy to elevate (you can never go wrong with a charcoal wash denim).
DON'T
Skimp on finding out the details of your destination. The more you understand the climate, the vibe of venues & overall culture, the better equipped your wardrobe will be. Research, research, research!
DO
Bring pieces that you know you will feel great in! I'm talking about everything from your workout clothing to your evening out attire. If you do not feel great in a piece at home, you sure as heck won't feel any better wearing it on your trip. You need to ENJOY every last minute of your travel & the better you feel in your clothes, the better your trip will be! I promise.
DON'T
Wait until the last minute to pack. Before becoming a personal stylist, I was guilty of procrastinating, and that bad habit caused a lot of unnecessary stress prepping for a trip. It's time to create your "TRAVEL PACKING" album on your phone. Every time you wear an outfit you really like, take a selfie & save it to this album. Laying out & photographing your outfit ideas (this includes accessories & shoes) is another excellent way to organize your packing. And guess what? You will always have the pics to revert back to – win, win!
DO
Wear some of your heavier pieces onto the plane; this includes shoes that add too much weight to your luggage, a great travel wrap, and denim or blazers. The beauty of owning a travel wrap is how multi-functional they are & how you can use them as a blanket if the plane gets too cold. If you are bringing a hat, turn it upside down in your suitcase and fill it with smaller items (i.e., undergarments, scarves, socks, etc.) And if you haven't already, be sure and apply for TSA PreCheck!
DON'T
Don't forget to leave space within your suitcase for items you might find on your trip!
DO
Roll any clothing that is silk or more apt to wrinkle; this technique will make for less to zero wrinkles. Once you arrive at your room, pull them out and hang immediately. Also, travel with a small handheld steamer. There are plenty of lightweight, inexpensive options out there.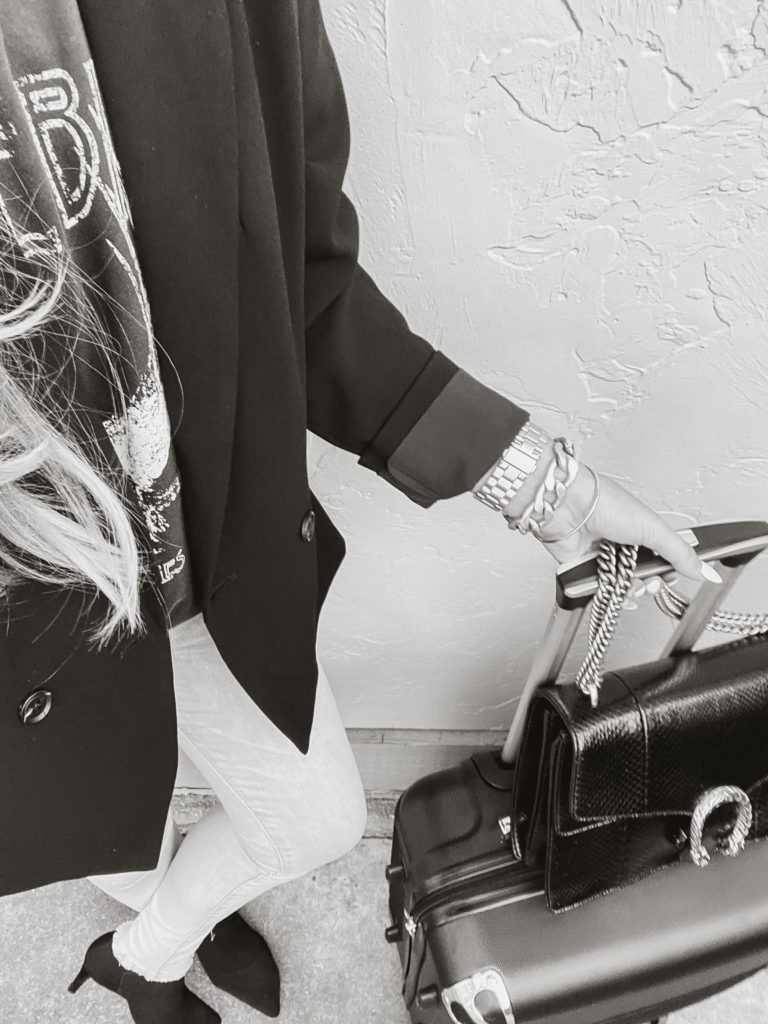 Oh ya, & don't forget to check the weather of your destination right up until you leave your home; as we all know, the weather has a mind of its own & can change on a dime. Personally, I'm a big fan of the Weather Underground & AccuWeather apps. ENJOY your trip and follow my guide on the do's and don'ts of travel!

XO Court