My name is Nicole (@thatchickfilagirl), and one of the best aspects of Charlotte, NC is the food. Here are my food picks and recommendations for when you visit the Queen City and the outfits I would wear while eating there! Read on and soon you'll be eating your way through Charlotte in style.
Dearest D-RAVEL Traveler,
Let's start with my favorite meal…
Brunch
There are SO many options to choose from for your brunch spot. For that reason I
couldn't pick just one and instead settled with two choices that are different, yet equally delicious!
5 Church Charlotte: 127 N Tryon St #8, Charlotte, NC 28202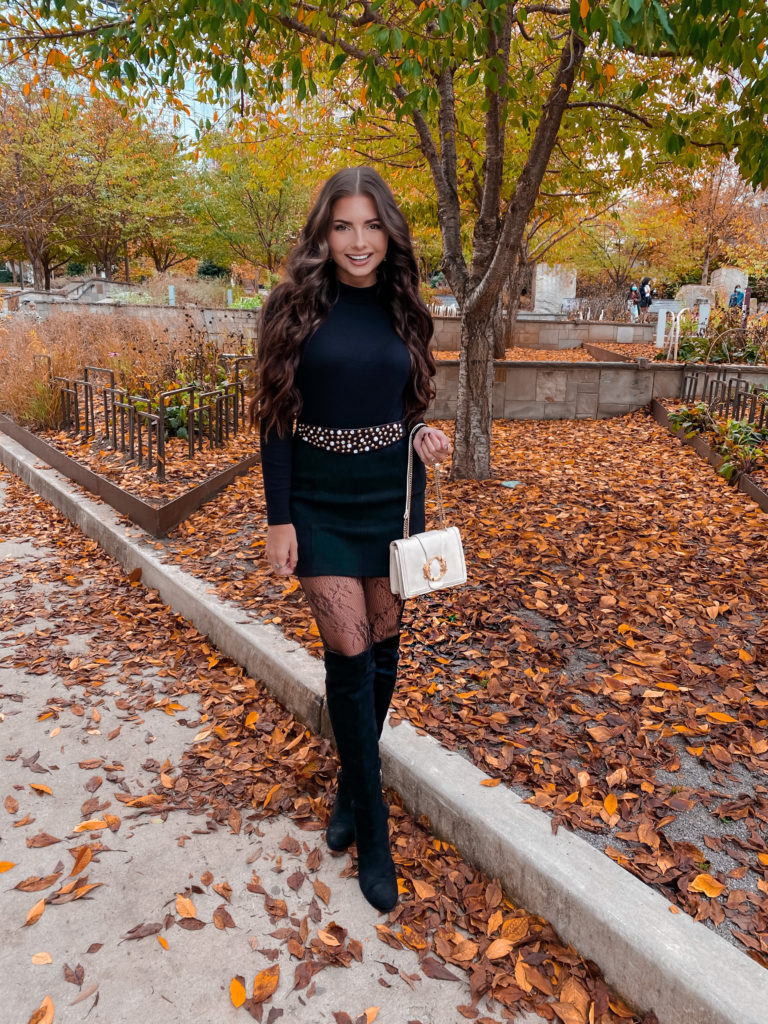 To match the classy ambiance of 5 Church, you can't go wrong with an all-black outfit. You can then add accessories that pop and show bits of your personal style. For example, I styled a black turtleneck with a suede black skirt and added my own style with lace tights, a bejeweled belt, knee-high boots and a cream-colored purse for a pop of color. This location and outfit is great for date night!
Tupelo Honey: 101 S Tryon St Suite 130, Charlotte, NC 28280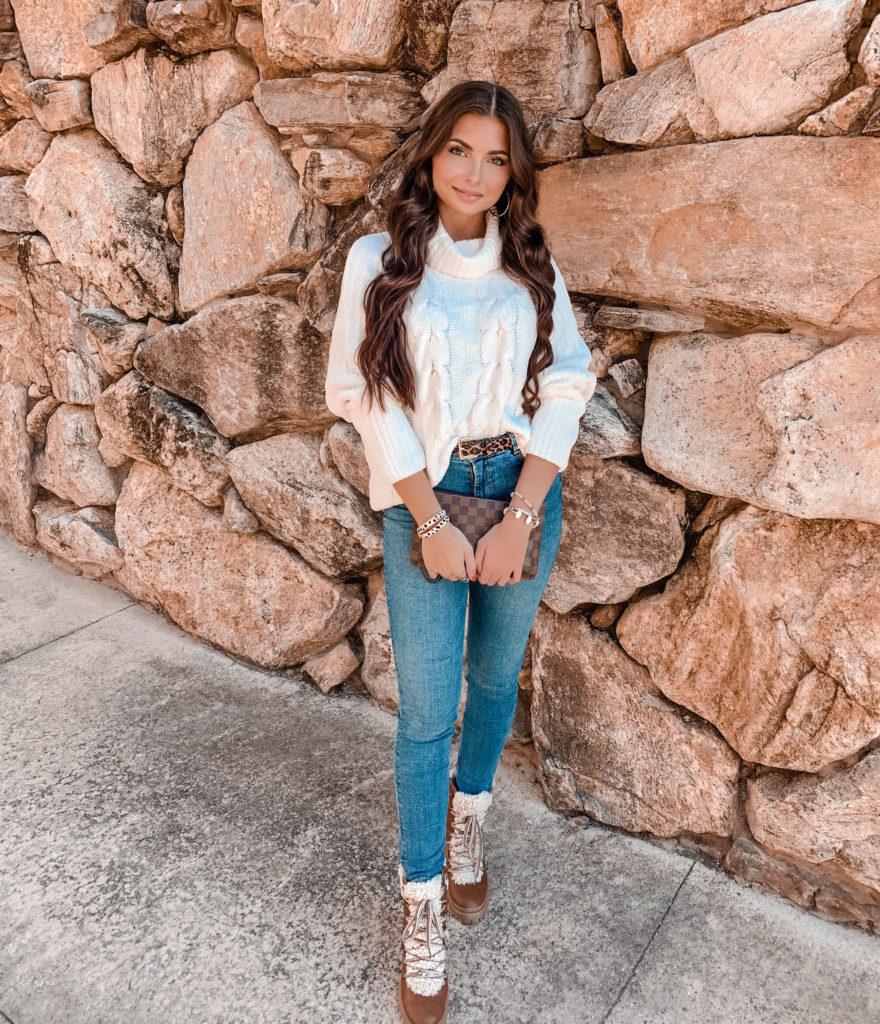 I tried Tupelo Honey for the first time in Asheville, NC and fell in love with the food. Thankfully, this restaurant is also located in Charlotte, and my breath was still taken away at how aesthetically pleasing everything is inside. I love french toast, so I highly recommend the pecan pie french toast! I'm craving it as we speak.
What I wore to brunch at this popular spot was casual, but my accessories gave the outfit an extra sparkle that matched the atmosphere of the room. I wore a white turtleneck sweater, light wash jeans, Sherpa lined boots and gold jewelry. I have seen people both dress casual and dress up here, so the style options are endless, just like their menu!
Lunch/Dinner
If you're craving Italian, traditional Southern food, steak or sushi, the
possibilities are endless! Here are two options that I recommend for lunch and/or dinner.
Optimist Hall: 1115 N Brevard St, Charlotte, NC 28206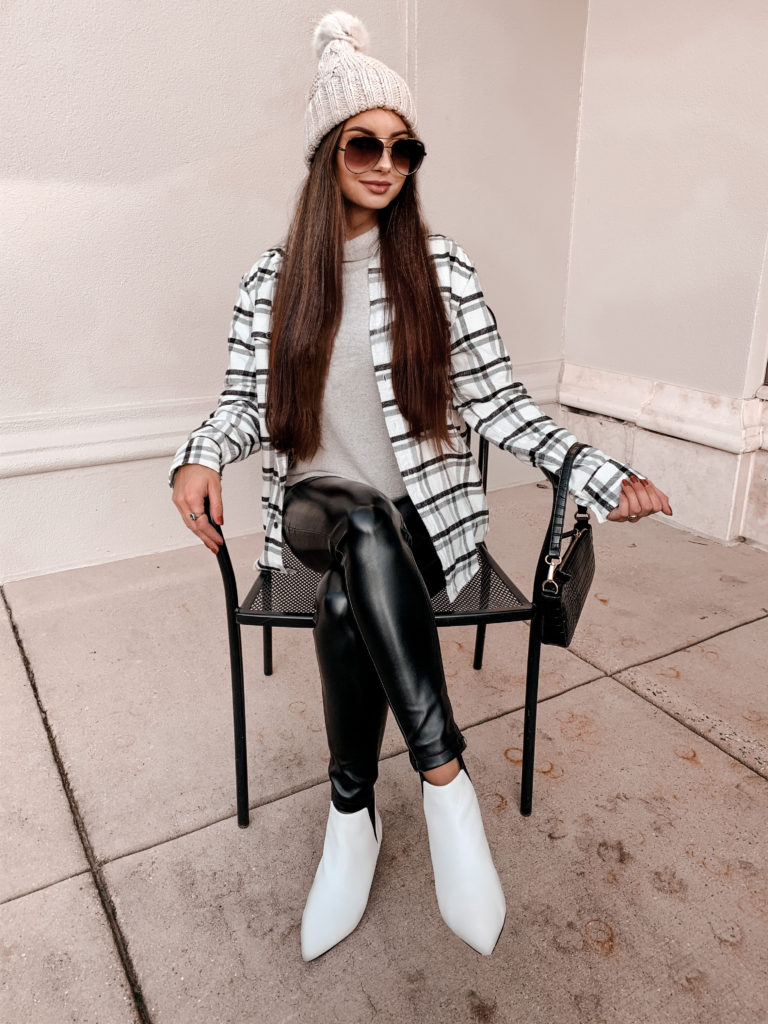 It will be very hard to find something you won't like here. Optimist Hall has a little bit of everything: Boxcar Betty's sandwiches (my favorite), local/southern cuisine, empanadas, you name it. This location brings you flavors from all over the world!
With so much to choose from, your outfit should also be equipped for walking around the hall to see and try the many options they offer, while also leaving room for comfort and style! The outfit I'd wear is a comfy flannel, sweater, leggings and comfortable shoes for walking. Comfort is a word I like to repeat again and again for this place because of how much food you would (and should) try!
Nuvole: 220 E Trade St Suite 2200, Charlotte, NC 28202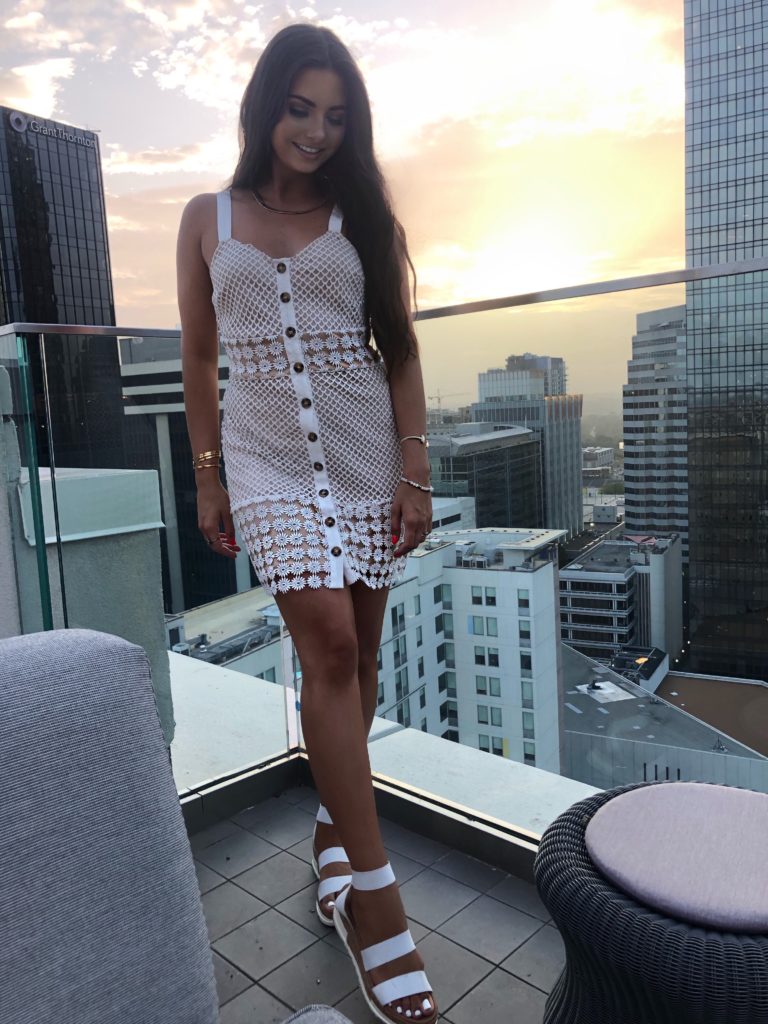 This is one of my favorite spots to get an amazing view of the city! Nuvole offers small plates with many options to choose from, which makes them perfect to share! This restaurant is a great spot for first-time visitors to get great views of Charlotte. During the summer, my boyfriend and I had a date night here and I wore this eyelet sundress, whereas in the cooler months, a great option is a sweater or jacket with jeans, a skirt or pants. You can then dress up the look with fun booties!
In the second photo, my entire outfit is from KLA Boutique, an amazing local boutique here in Charlotte that I also recommend you check out if you're in the area! This picture is from a photoshoot I was part of with KLA boutique, and it's taken at Nuvole.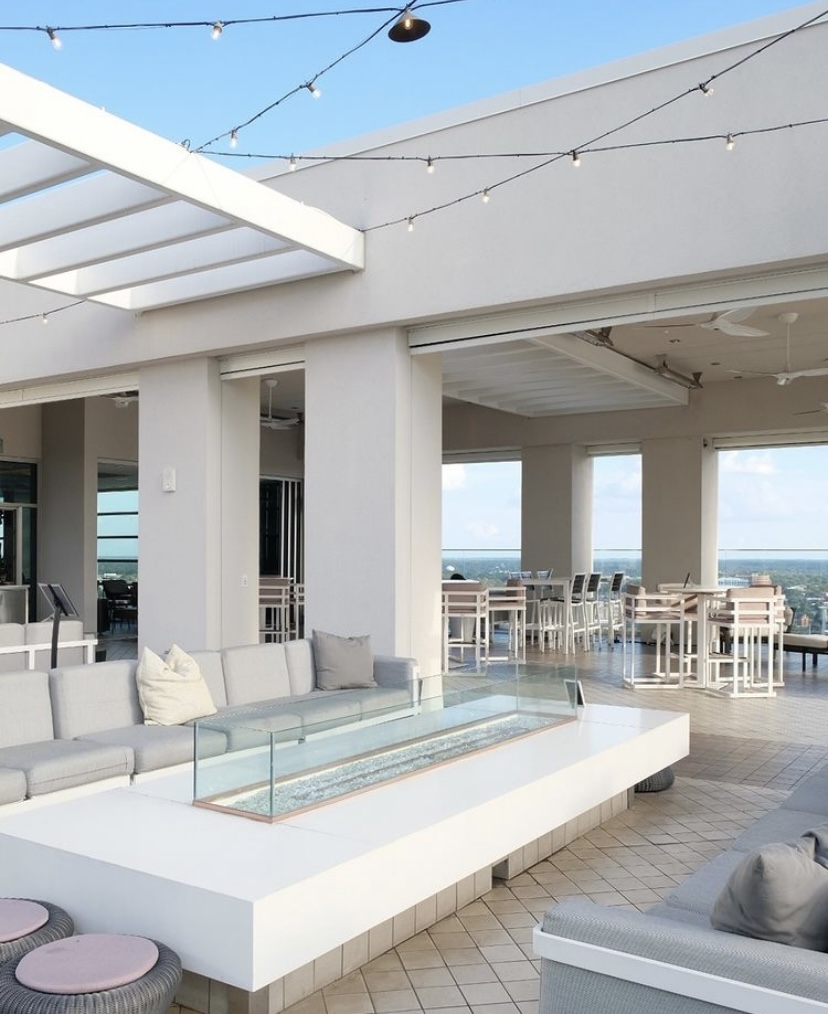 I hope you enjoyed this guide on eating your way through Charlotte in style. Your trip to the Queen City isn't complete without these eats!