Though the holidays may look different this year, this still is the time to spread Christmas cheer!
Dearest D-RAVEL Traveler,
As a Chicagoland native, I've always heard about the bars in the city that string the ceilings in Christmas lights, wrap garland all around and create an entirely new, holiday-inspired menu for the winter season. These bars are a place for not only a fun night out with friends, but also festive visits with family and children. There's something for everyone in this article, so read along to discover the pop-up Christmas bars in Chicago that you have to visit!
Due to COVID-19 changes and Illinois ordinances, some or all bars may be temporarily closed. However, take note of these holiday hotspots for future, safer years to come!
Frosty's Christmas Bar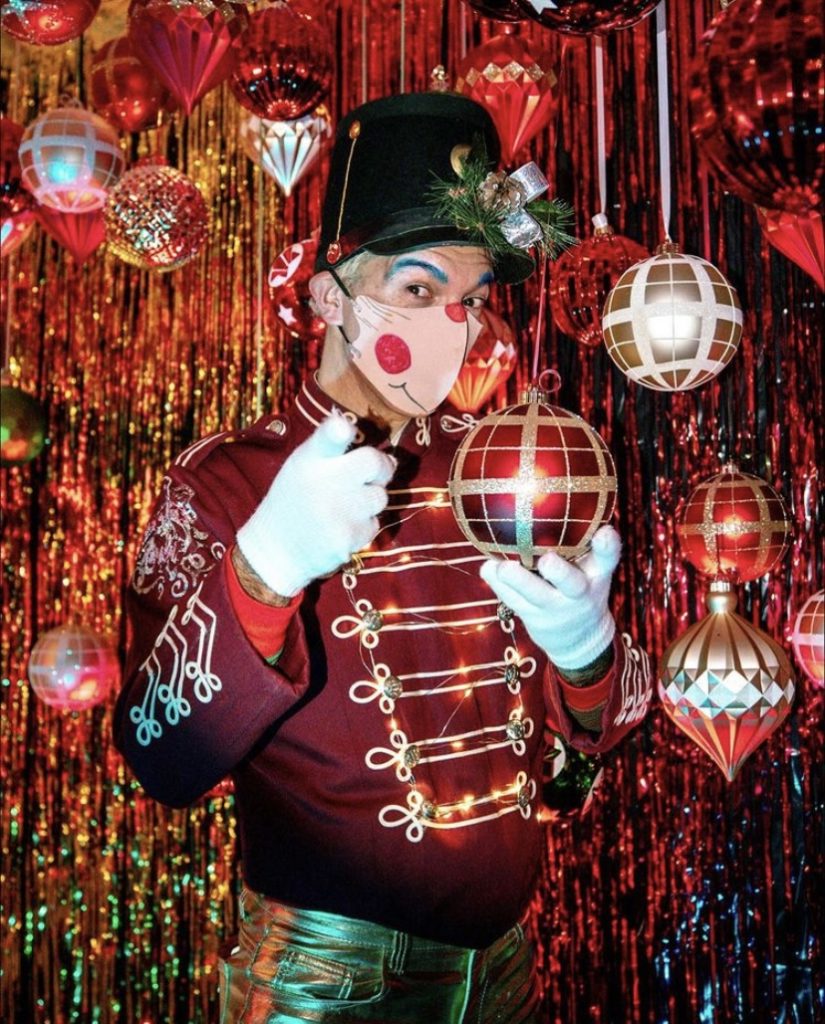 Consisting of not only a holly jolly bar, but a pop-up Christmas hotel, Frosty's Christmas Bar is thriving in 2020. While in past years you could head to this pop-up on 809 West Evergreen Avenue, you can now experience this winter wonderland at the Raddison Blu Aqua Hotel in a socially-distanced way. In addition to the festive drinks (the Grinch being a bestseller), Frosty's also has an outdoor experience called Jack Frost Winter Village & Tree Farm to allow visits to wander around a wintry setup of Christmas lights and decor. With three levels of this decked-out bar, you'll feel like it's Christmas morning.
Find Frosty's Christmas Pop-Up Hotel at 221 N. Columbus Drive.
Rudolph's at Casey Moran's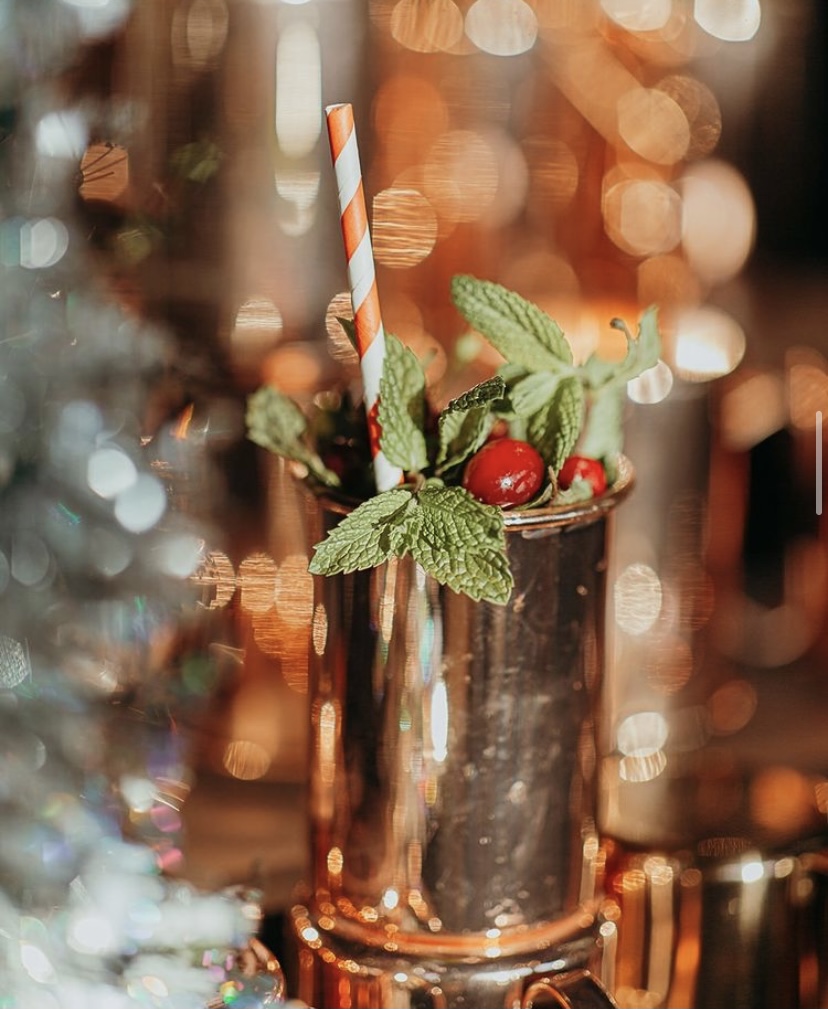 Book your table reservation for a fun and safe night out at Rudolph's, because this bar is still enjoying the holiday festivities this year! With too many options to choose from, this pop-up provides fun refreshments inspired by Christmas traditions, such as the Yule Mule or the Clausmo (think a Cosmo, but obviously for Mrs. Claus). Their social media hashtag #letsgetlit says enough for itself… this is the place to be for a festive night out. Tag their socials and tell them D-RAVEL sent you!
Find Rudolph's at Casey Moran's at 3660 N. Clark St.
Last Christmas at Woodie's Flat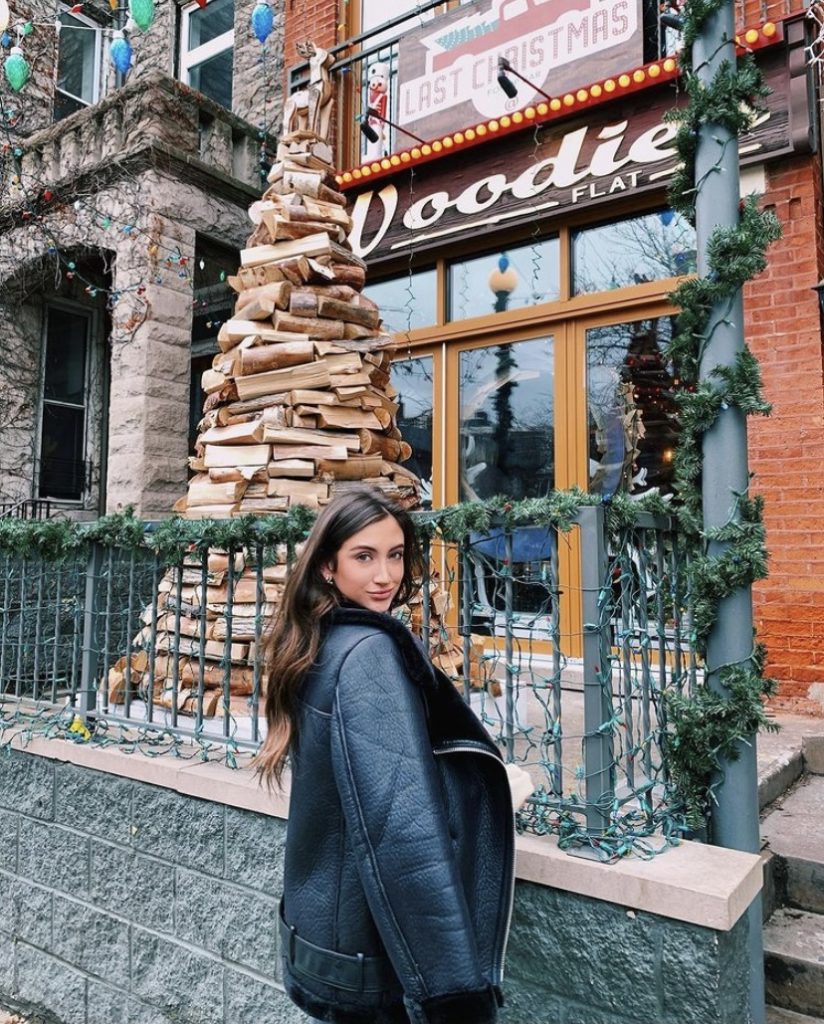 Though you have to be of age to try the festive cocktails at Last Christmas, such as Cousin Eddy's EggNog and the Cindy Lou Who, there's a merry menu that everyone can enjoy. The walls are covered in Christmas wrapping and lights illuminate this two-story bar with a warm glow. Stop in to warm up from the Chicago cold with a drink or come by on a Sunday morning for brunch. Their holiday specials include fan favorites such as Who Hash, Fried Ho Ho's and more to satisfy your every brunch craving.
Find Last Christmas at Woodie's Flat at 1535 N. Wells St.
Elf'd Up at Stretch Bar & Grill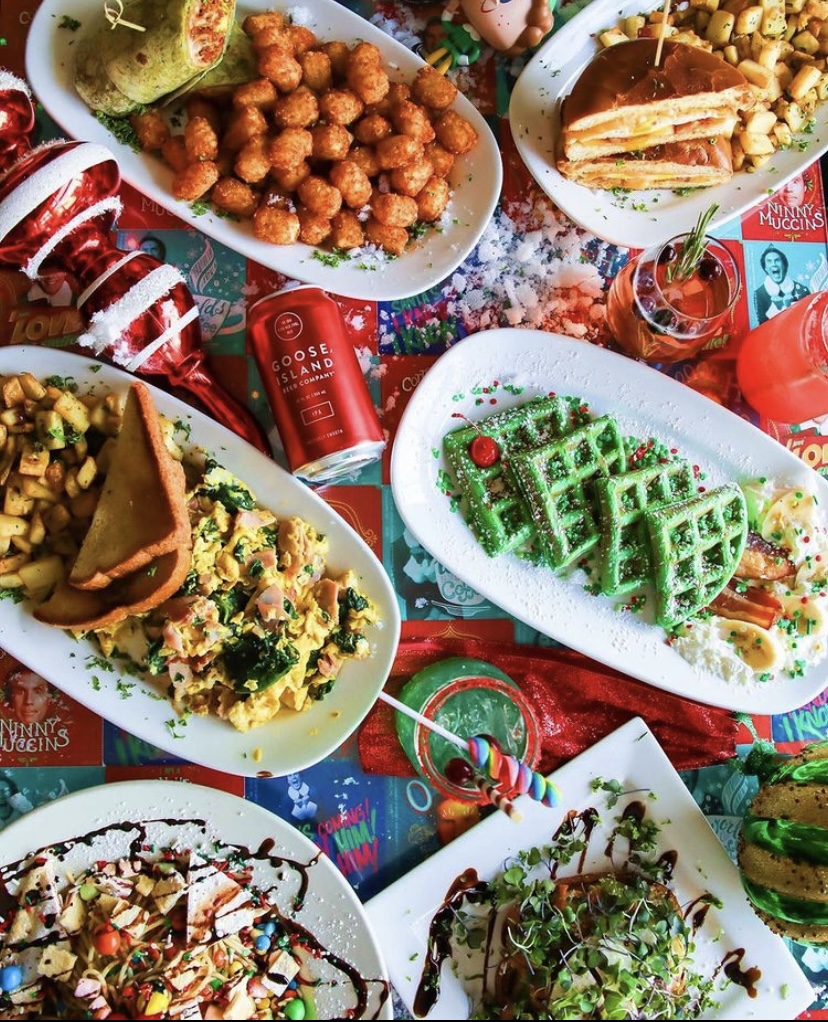 If Elf took place in Chicago, I'm pretty sure Buddy would like Wrigleyville. Just a gut feeling… and due to the fact that Stretch Bar & Grill turns into Elf'd Up every Christmas season. Known as a wacky and wonderful location for some festive fun, this pop-up bar is decked out with upside down Christmas trees, Buddy the Elf cut outs, movie quotes and more. Sample treats from the movie such as Buddy's Breakfast Pasta (ya know, the one drenched in maple syrup and chocolate) and sip on some themed cocktails during your visit. Don't be a cotton-headed ninny muggins and make sure to book your reservation today!
Find Elf'd Up at Stretch Bar & Grill at 3485 N. Clark St.
Santa Baby at Deuce's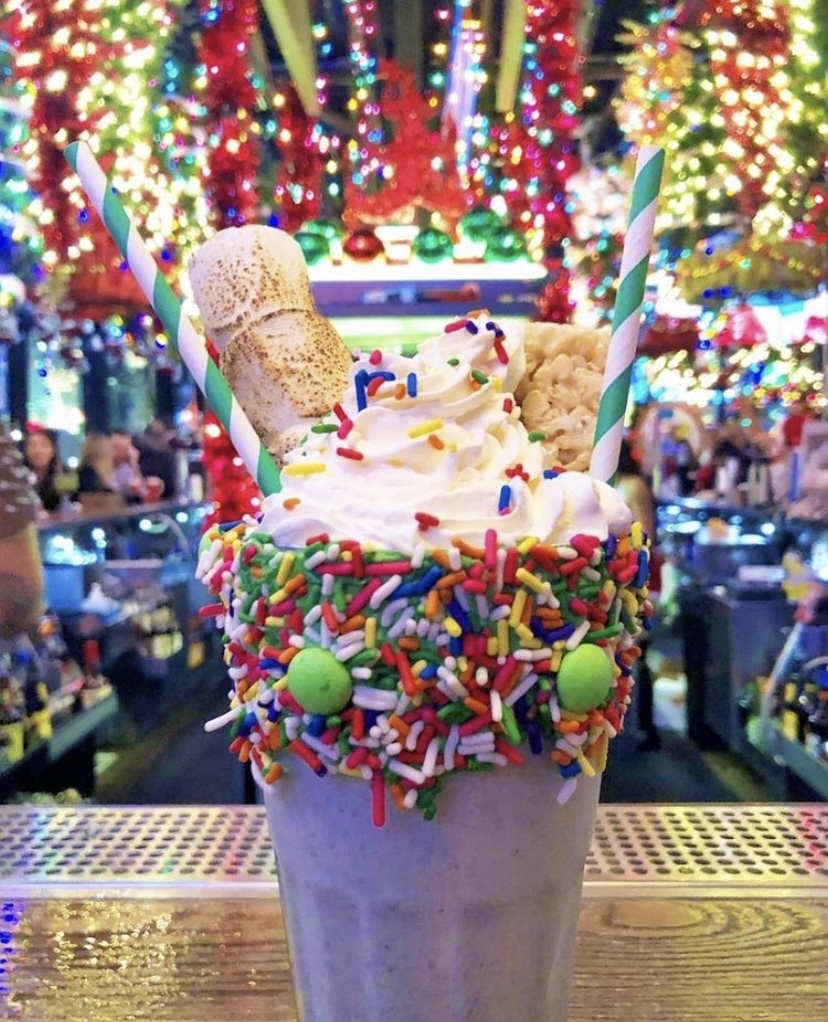 Coming in hot with yet another Wrigleyville pop-up is Santa Baby at Deuce's, another bar that has adapted to COVID regulations and is hosting outdoor festivities inside a tented and heated patio. A sister bar to Rudolph's at Casey Moran's, you know you're in for a treat at this place. While the outdoor area is gorgeous with decor and lights galore, the inside is where the magic happens. The ceilings are dripping with ornaments and candy canes and gets remodeled every year in a new theme. But don't let the interior be the only pull… the menu is the real showstopper. Famous for their Mega-Merry-Milkshakes, you can find shakes with entire slices of holiday-themed cake inside of them, gingerbread and gumdrop-infused ice cream (and even a splash of booze, if you choose). Try some festive appetizers and spiked hot chocolate and you'll be sure to have a new Christmas tradition.
Find Santa Baby at Deuce's at 3505 N. Clark St.
If there's one thing we can all agree on this year, it's that Christmas looks different for everyone. Maybe we can't all gather with our families, or maybe we can't continue our traditions due to closures and ordinances. However, if you so choose, there are ways to celebrate safely with your small group, and these options are great ways to do so. So raise a glass to a year of change (and more importantly, to it ending soon). Finish off your 2020 with a fun time at any of these Christmas pop-up bars in Chicago, and I can guarantee you'll be feeling festive.