My name is Noni (@nonimarshall), and when I first moved to Washington, D.C. back in 2015, I was nothing short of amazed by all the city had to offer. A bright-eyed, soon-to-be college student full of dreams and curiosity, I made it my mission to conquer the city over my next four years.
Then… life happened, and it turned out that the only time that made sense to really get the most out of the city was after graduation when the stress of school was far behind me and I could really enjoy my next chapter.
Dearest D-RAVEL Traveler,
Let me take you on a little virtual tour around the area to show you what you can expect when you come to visit. Read on to explore D.C. like a local!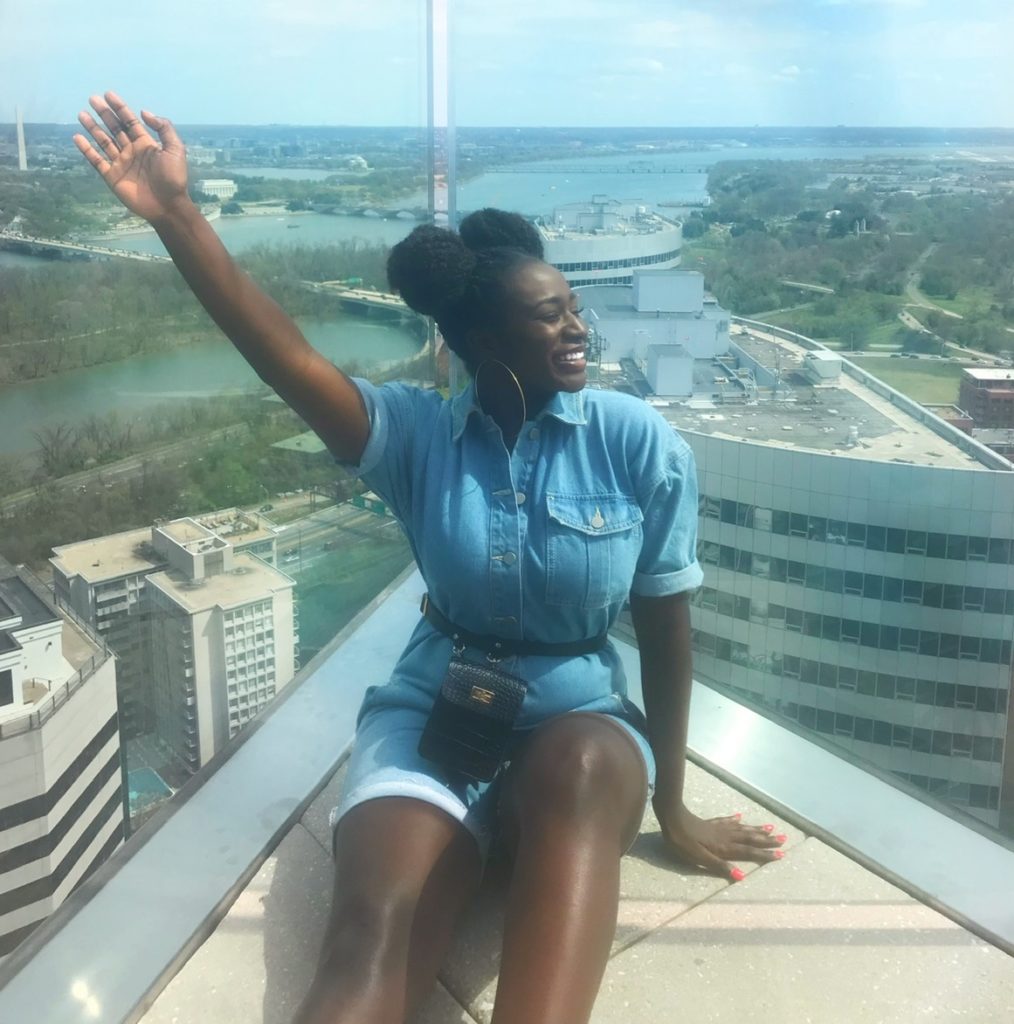 Directions in D.C.
The cool thing about D.C. is that it's so closely connected to Maryland and Virginia. Mirroring the tri-state concept of New York City, New Jersey and Connecticut, the proximity of Washington, D.C., Maryland and Virginia allows for travelers to easily navigate to and from neighboring states in a matter of 15 to 20 minutes.
One of my favorite parts about living in the DMV is the stark personality that each area has.
Downtown D.C.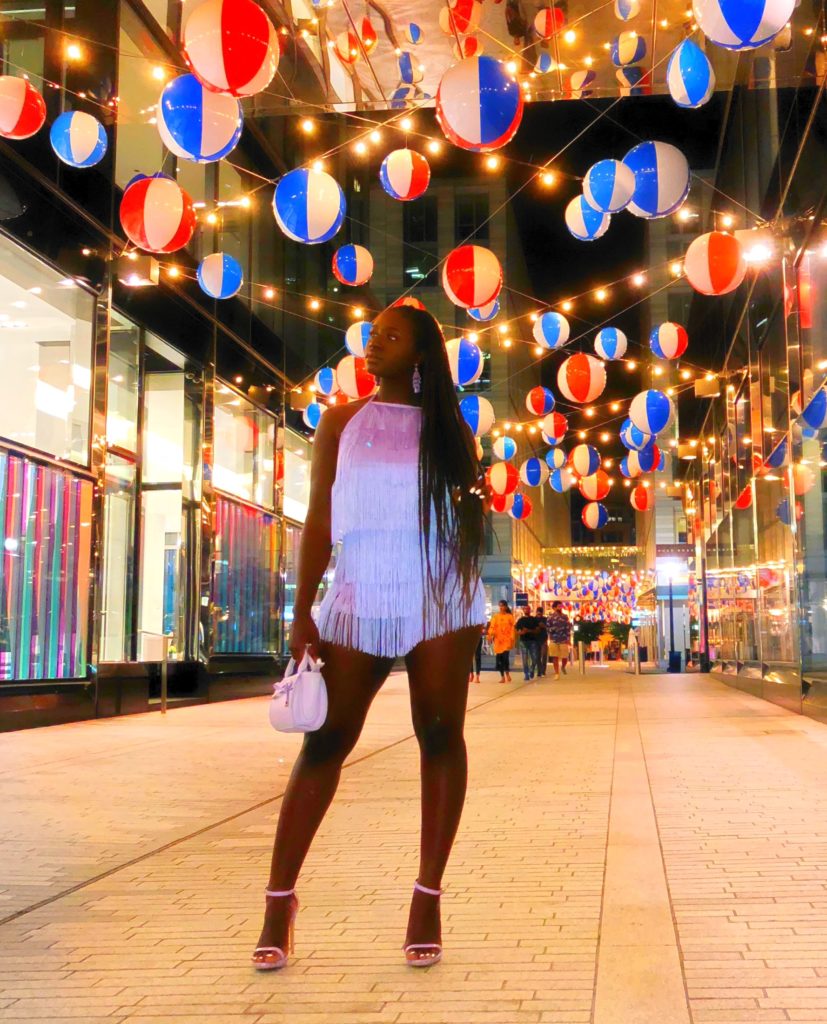 If you don't know where to start, your best bet is to head down to Downtown D.C. Nestled in the heart of the city, Downtown is home to all things shopping and eating. CityCenterDC is a shopaholic's dream, housing couture brands such as Gucci, Dior and Tiffany & Co., just to name a few. Not only does it scream luxury, but the surroundings are just as glamorous. Depending on the season, City Center's breezeways illuminate with hanging lights and fixtures year-round. They make for stunning photo-ops and add a little magic to your shopping experience. Downtown is a great place to start to explore D.C. like a local.
Penn Quarter, Chinatown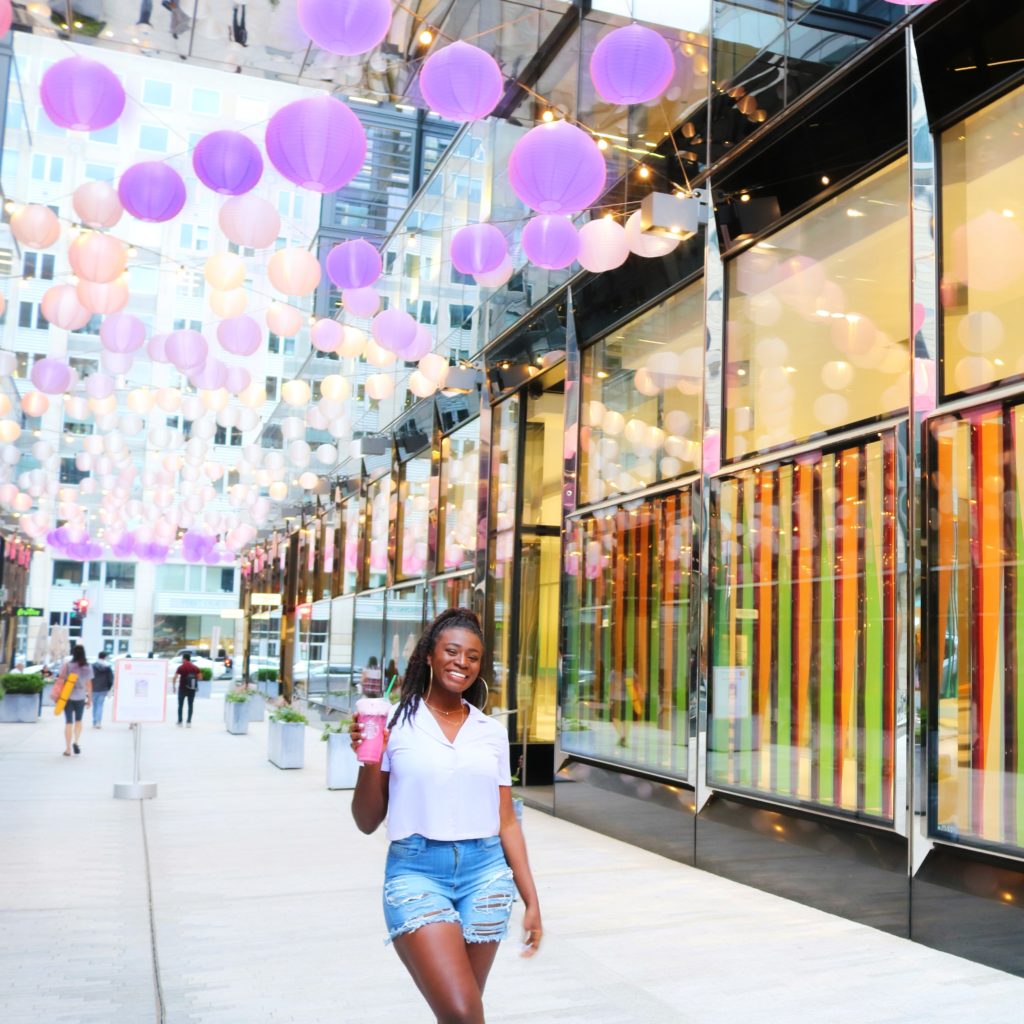 Penn Quarter is also a hot spot for visitors and locals alike. It's a great option if you're considering grabbing drinks and appetizers with friends, because Chinatown is filled with diverse options. Also a hub for entertainment, Penn Quarter is home to The Shakespeare Theatre Company, Ford's Theatre, and the Capital One Arena.
Looking for day-time and family friendly activities? The Smithsonian Museums are located all around the Downtown area, and most are free!
Southwest Waterfront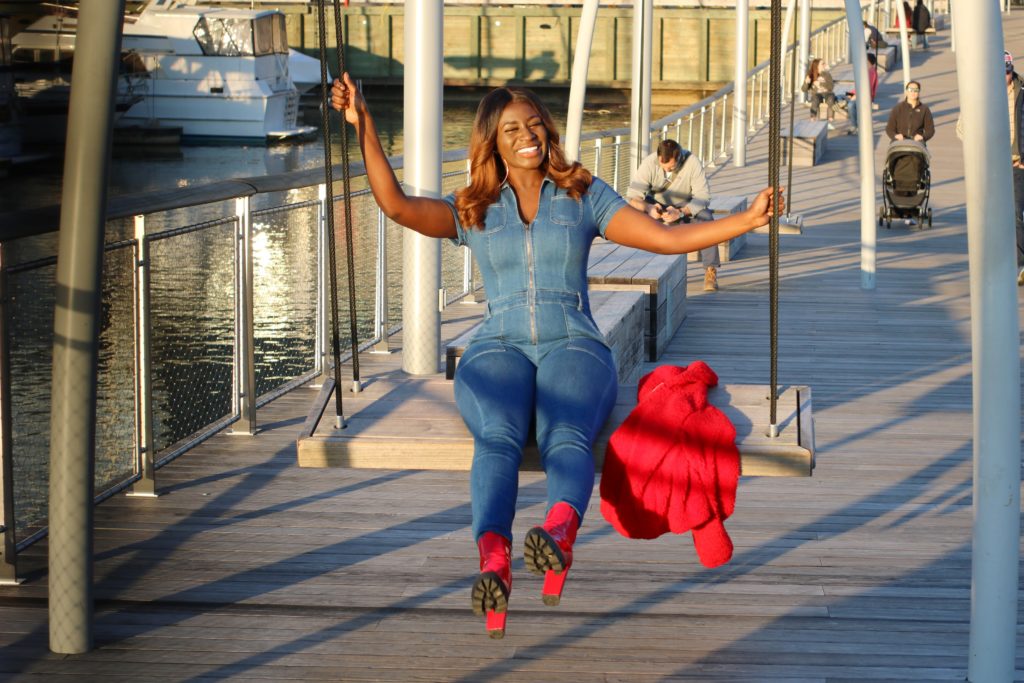 Moving a little further south, The Southwest Waterfront area has been a hidden gem of the city until recently. This is definitely a location to check out to explore D.C. like a local. With the addition of The Wharf, Southwest has solidified its place among the most exciting corners of the city. The Wharf is my go-to for summertime fun. It houses The Municipal Fish Market, dozens of restaurants, The Anthem Theatre and a few hotels. Overlooking the Potomac River, its location gives it an upper hand on other neighborhoods in the city. You can take a ride on the water taxis, join an outdoor yoga class, or (my favorite), board a dinner cruise on The Odyssey. (I used to work on The Odyssey… it's an experience I think everyone should have at least once).
U Street Corridor
U Street was probably my most frequented area in the DMV over the course of my four years in college. I attended Howard University, which is about a five minute walk from U Street. As you can probably imagine, I spent many Friday and Saturday nights living it up here. The U Street Corridor is full of history and home to some of the oldest (and best) mom-and-pop restaurants and shops in the city. You have to visit Ben's Chili Bowl and get a milkshake and chili dog (it's kind of a right of passage around here). If you're looking for a boozy brunch, HalfSmoke is one of my favorite U Street Eateries. They have a bottomless mimosa brunch all day everyday and the vibes inside are unmatched. Think 90's game night times 10!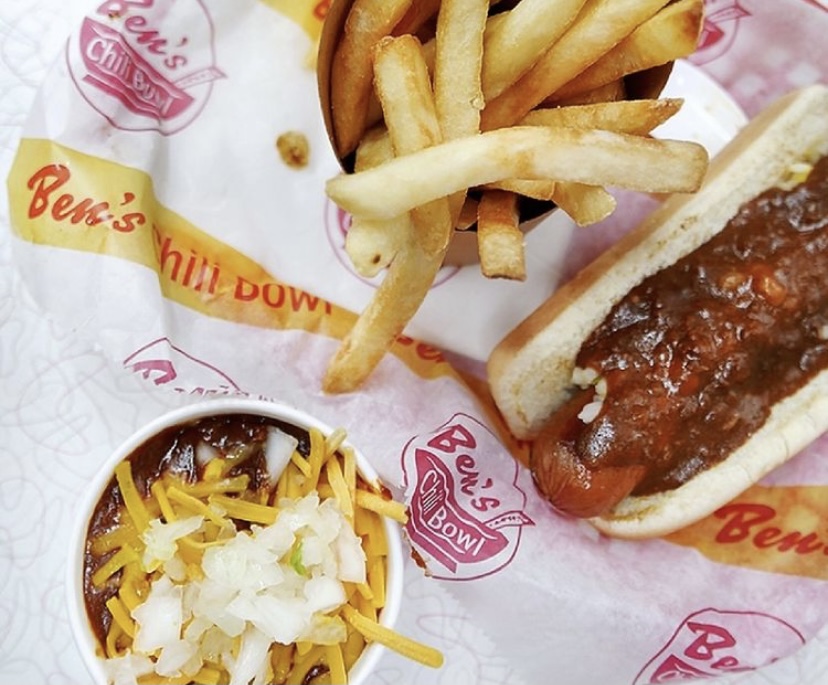 As for the nightlife, U Street is the place to be. My rundown for a fun Saturday night out starts with Happy Hour at El Rey DC. Get a margarita pitcher and two or three orders of tacos and nachos for the table (you'll thank me later). Next up, head over to Tropicalia to dance your heart out. Afterwards, finish your night up at Brixton. Their DJ always knows how to end the night off right.
Alexandria, VA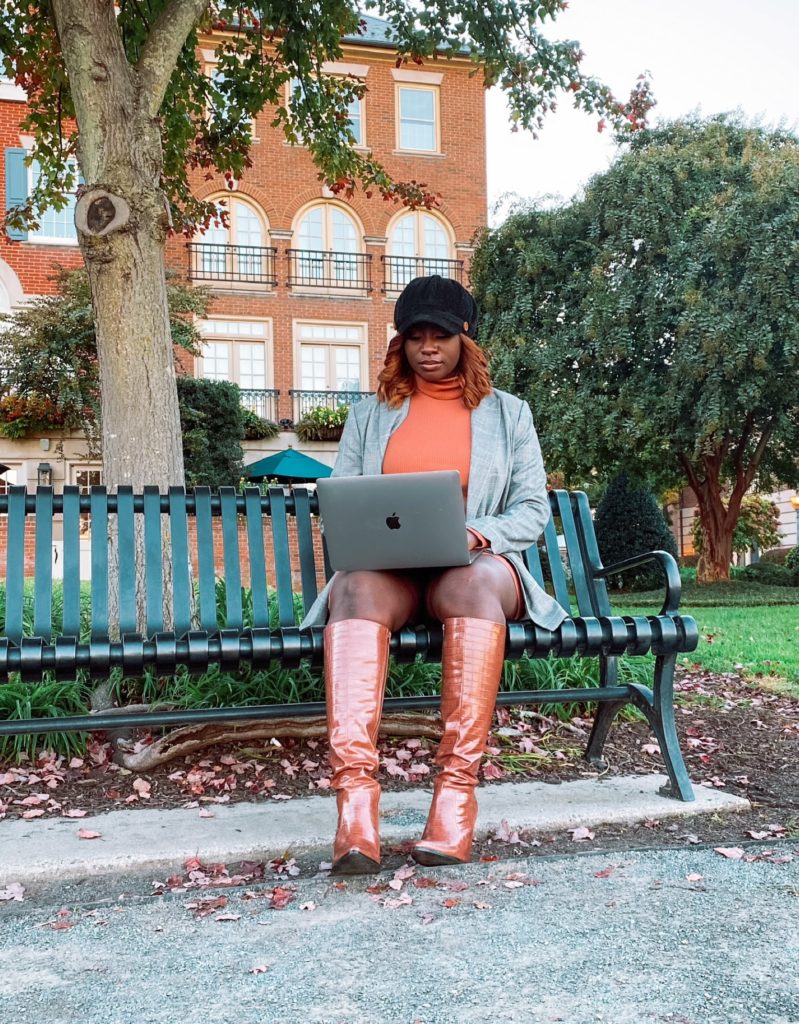 If you'd like to venture out a little further, I'd suggest heading to Alexandria, Virginia. I lived in this city during my last year of college and got to know and love some of its neighborhoods. My favorite is Old Town, Alexandria. Complete with cobblestone sidewalks and outdoor patios, Old Town gives me that small-town feel that D.C. sometimes lacks.
It's full of quaint restaurants that serve amazing food, local boutiques as well as stores we know and love like H&M, West Elm, and Warby Parker. Old Town even has a waterfront of its own that's perfect for having a quiet picnic or stretching out to read a book.
Fort Washington, MD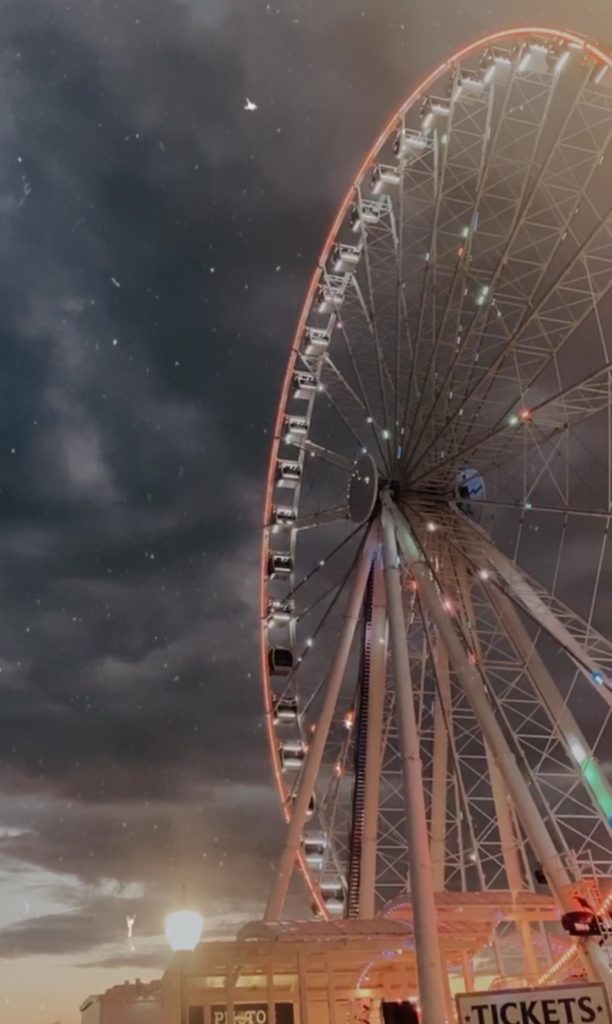 No one really thinks to go to Fort Washington, MD until they hear that it's home to the MGM Casino and the National Harbor. Ideal for summer fun, The National Harbor is my go-to if I want to treat myself to a day out in the city. Like several other pockets of the DMV, The National Harbor houses several shops and eateries, but my favorite aspect of the harbor is its views. The Harbor is set up like its own little town sitting on the Potomac River. I suggest dining outside and then taking ride on the Capital Ferris Wheel (if you're brave).
The great thing about the D.C. area is that when you visit, you can't go wrong. Just pick a few pockets of the city and you'll be sure to fall in love with the DMV. Even though I live locally, I love looking at washington.org to see what's happening and what new adventures I can get into in the area.
Now that you know how to explore D.C. like a local, I hope you're getting even more excited about your trip. I know it'll be one to remember.