Hey D-RAVEL Traveler's, Monica (@moni_sundquist) here! As you all know it's the infamous month of love and I have all the best stops for you this Valentine's…or I mean…GALentine's Day.
One of my best friends, Abby Vail (@_abbyvail), and I ventured to the best doughnut shop in our hometown! We also wore the most comfortable outfits. Catch all the details about how you can have GALentine's Day on the 14th or any day this February. Ready…Set…Read!
Glamorous Donuts
Instead of the typical high class dinner and dessert that a lot of people tend to gravitate towards this month, I wanted to plan something more casual, fun, and affordable. I'm also a lover of doughnuts, and the place that I knew I needed to check out was Glam Doll Doughnuts, located in Minneapolis, MN.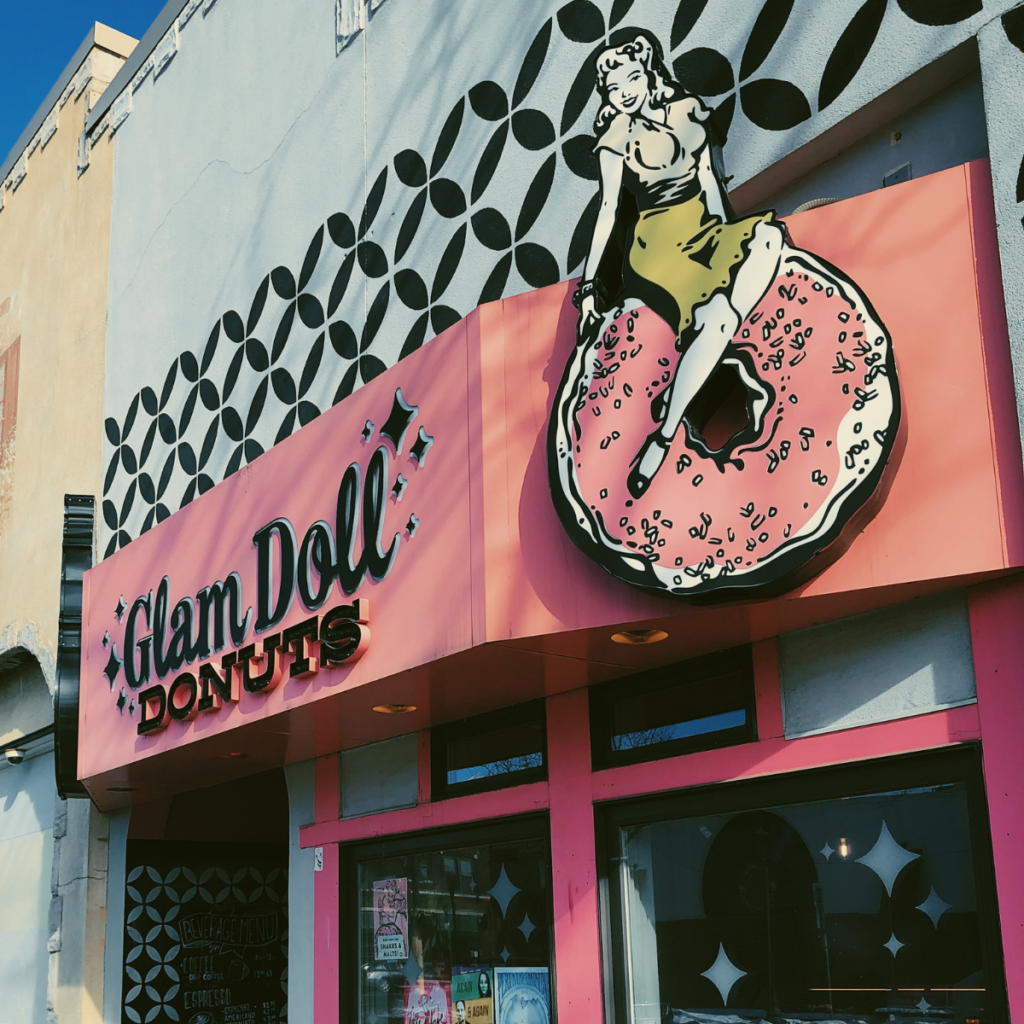 Let me tell you, this place has the cutest ~pink~ aesthetic I have ever seen. Right as you walk in, you are greeted with a variety of colorful doughnuts. I ordered the doughnut that looked the most festive for GALentine's Day appropriately named, "Femme Fatale". It was filled with raspberry creme and topped with vanilla icing and a little red candy heart. Abby got the "Chocolate Darling" doughnut that has sprinkles and chocolate frosting, how cute! I also got an iced chai latte and that was nothing short of fabulous.
Glam Doll also has fun activities inside like a photo booth and funky furniture that is perfect to snap pics on!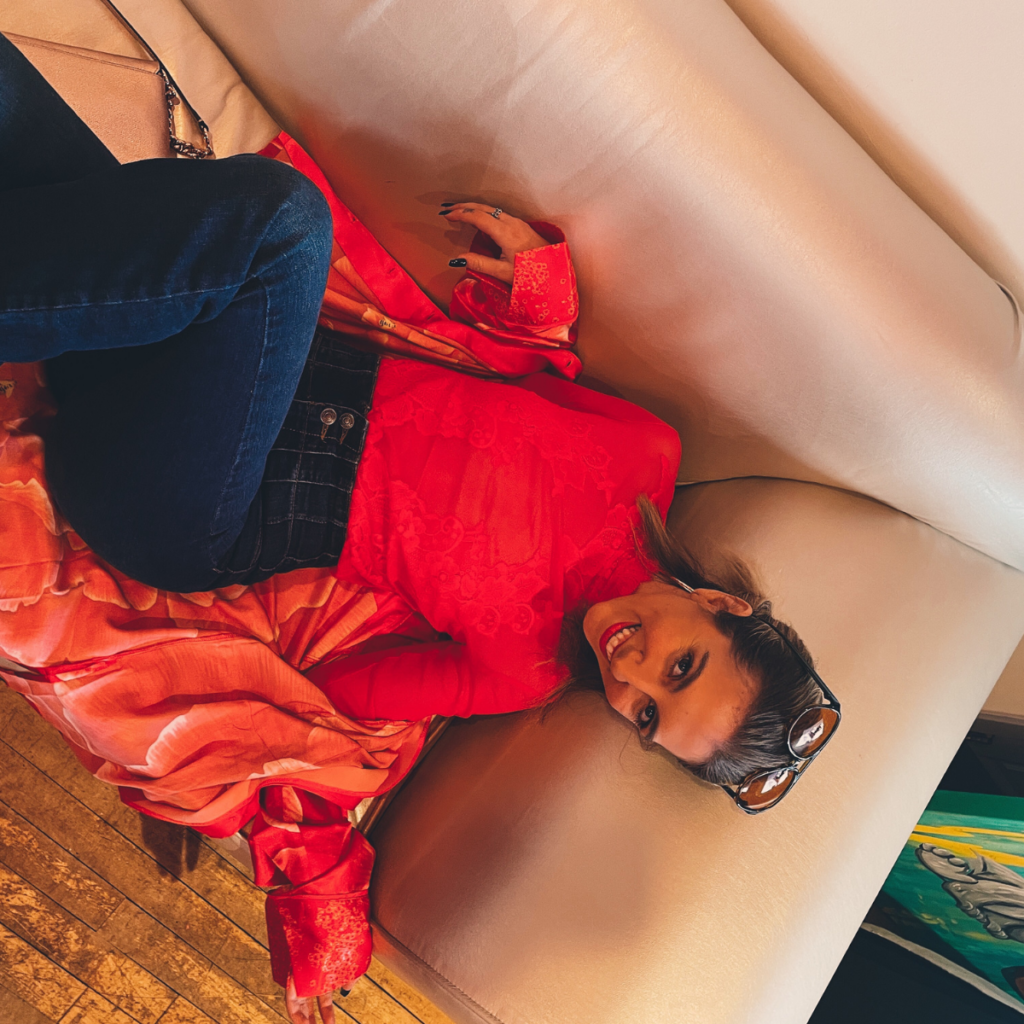 Doughnut Date Outfits
What's a doughnut date without the perfect outfit? Look no further and check out the brand, We Are HaH. They are well-known for sleepwear, but their clothing is so versatile that you can literally wear it for any occasion. I wore the Take HAH Bow Bodysuit, which can also be worn backwards…like WHAT? For my jacket, I wore the top from the HAHT PJ Set, Face Plant. Abby wore a plain white tee and paired it with the Bust A Move Bustier, which is so flattering. Abby wore the other half of the Face Plant PJ's for bottoms.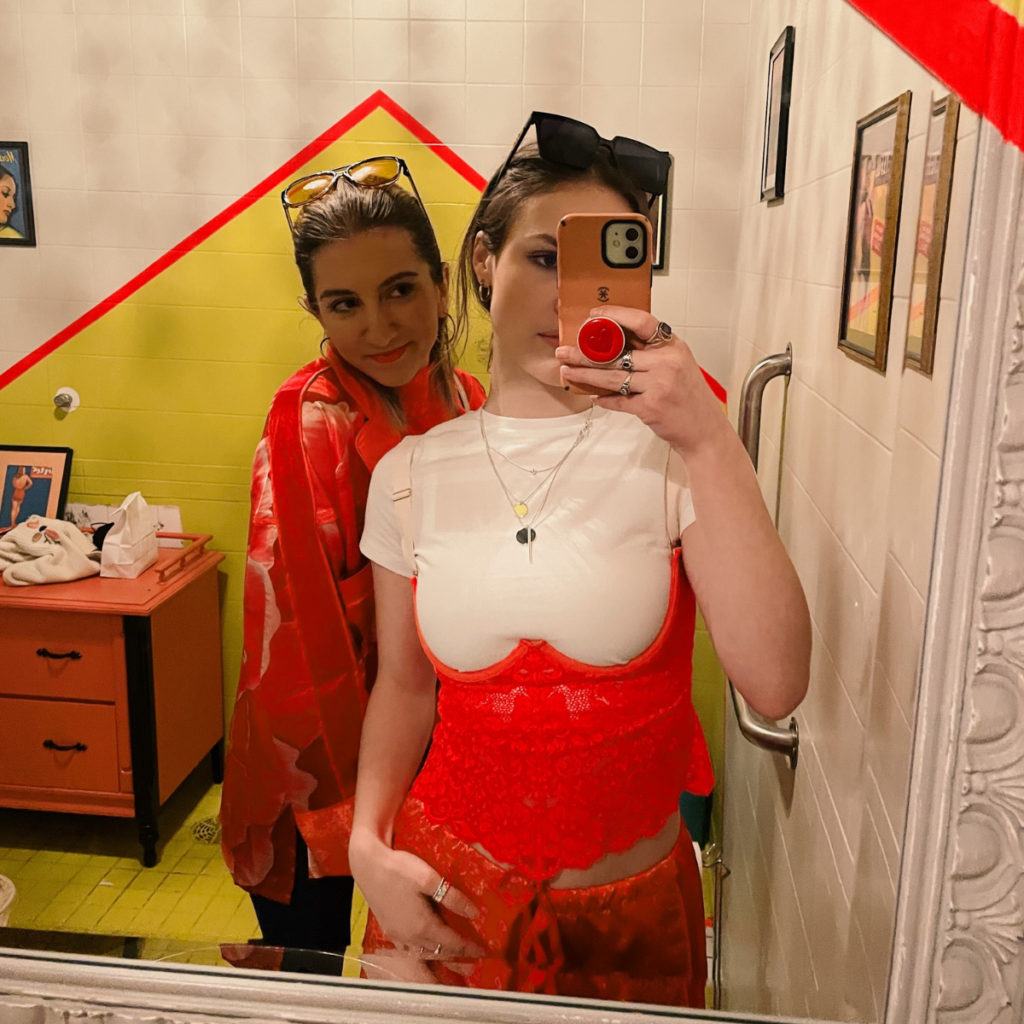 Dinner For GALentine's
To end the night, we headed back to my house for dinner. I kept hearing about Gigi Hadid's famous pasta on TikTok and what better time to try it than a GALentine's night! I googled the recipe and we followed it step-by-step. It was such a nice way to end the night and talk about the day. Many variations of the recipe exist, but I recommend this one: Gigi Hadid's Spicy Vodka Pasta.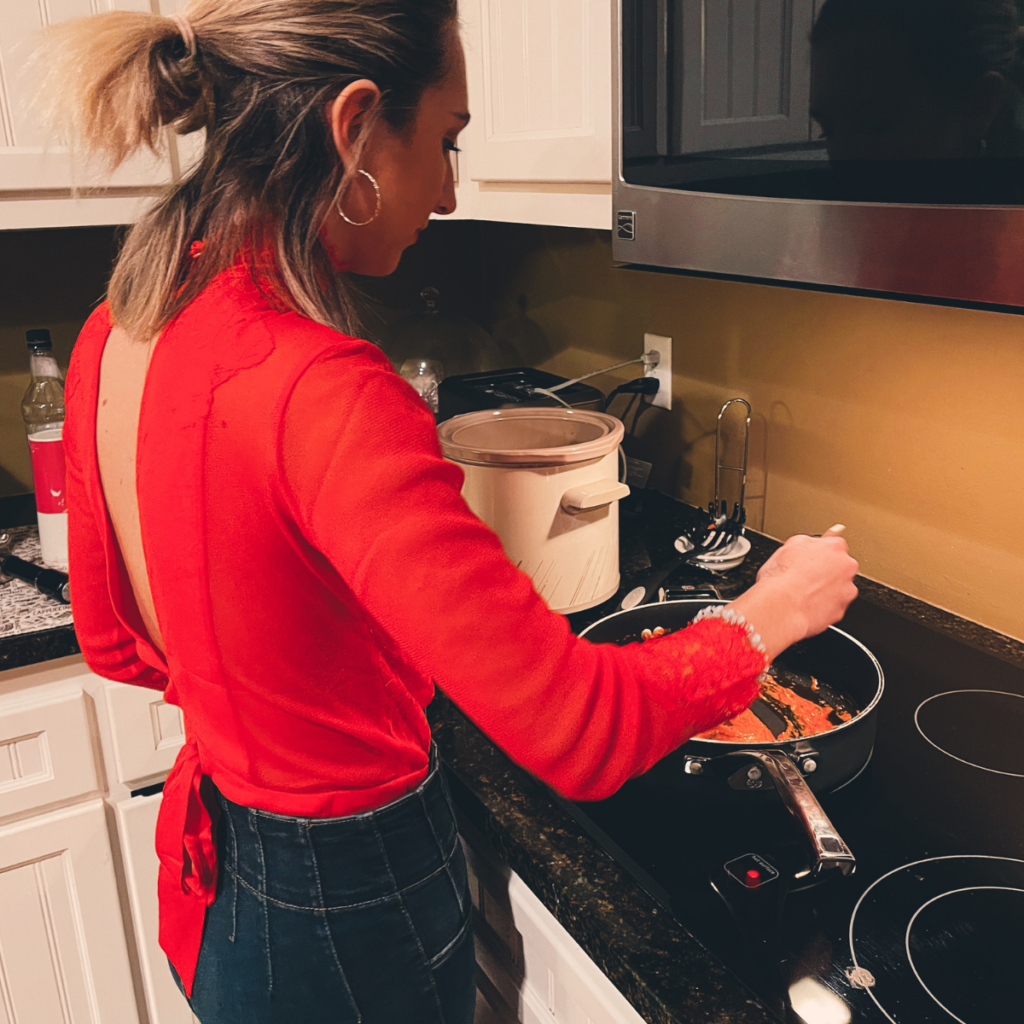 The End of Night Outfits
After pasta, we indulged in wine and pink and red cookies. We also found it fitting that we watch the movie, Valentine's Day. I paired my Comin' In HAHt Lace Bodysuit underneath the HAHT PJ Set, Face Plant. The bodysuit is so soft and COMFORTABLE. Usually when lace is involved, I find it super scratchy and riding up in all the wrong places. However, We Are HaH combined the perfect mix of fibers in this fabric for a luxurious, comfy fit. Abby wore the HAHT PJ Set with the Late Bloomer Set underneath. And did I mention? The PJ's are sustainable!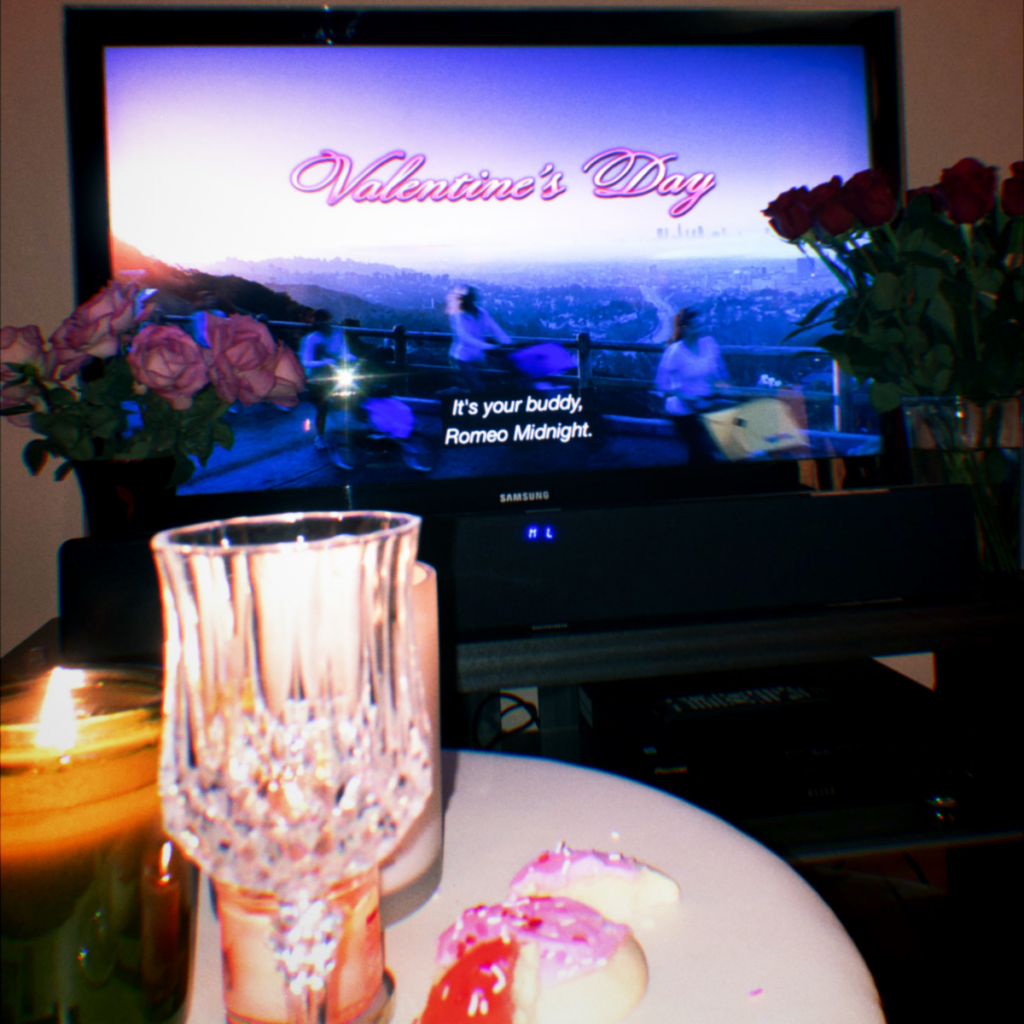 Now you don't have to take my advice, but I would definitely recommend a night out with your best girlfriends to celebrate this month of love. Also if you loved any of the clothes we wore on this day, use code ABBY30 for 30% off! Like ok…yes!
XOXO, Monica