So, you've booked a trip to the fashion capital of the world—Paris. It'll be so amazing! Walking along the Seine, climbing (or riding the elevator) to the top of the Eiffel Tower, touring the Louvre, all while immersing yourself in a culture and lifestyle different from your own. If you travel to Paris, it can be intimidating for a number of reasons, but I've picked up some fashion tips about the City of Lights that will make your experience truly lovely. This is how to pack while traveling to Paris during the spring and summertime seasons:
Dearest D-RAVEL Traveler,
My name is Meghan Shouse (@mermmaaid), and I've had the luck and ability to travel to Paris, France multiple times so far in my short 21 years of life. Two of the three times I have visited Paris have been in the early summer and once was in the middle of springtime. Those occasions have taught me a lot about how to pack while traveling to Paris according to the climate and to not stand out too much from the locals.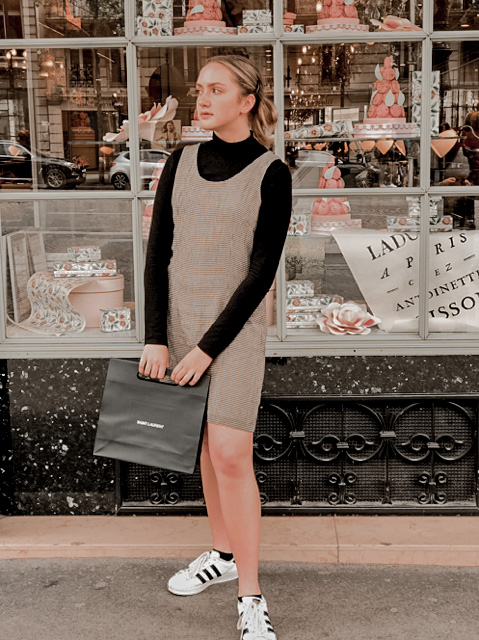 Parisian Springtime
In the spring, Paris is definitely cooler than you might expect. I always research the average climate of my destination for the month I am traveling, but those temperatures can be a bit misleading. Paris is much windier than I expected, and during a warm, spring day, that breeze can really bite. If you're planning on going to Paris in the spring months, keep in mind the average high is between 55-65 degrees Fahrenheit—and it will most likely be cloudy.
Pack clothes you can easily layer: a black, long-sleeve turtleneck, a mesh long-sleeve top, a flowy sweater with a large knit and a tank top bodysuit, for some examples. This way, if it is a warmer day, you can wear just the top layering piece, and if it is cooler, you can make your look more exciting with the different pieces. Your best pairs of jeans should always have a place in your suitcase, and I always like to bring a good pair of breathable, plaid trousers for the days I'm tired of wearing denim. Keep your colors neutral and jewelry minimal, sticking to small silver hoops and studs and a simple necklace. If you travel to Paris, you'll want to add in a pop of color, add a silky necktie or headscarf.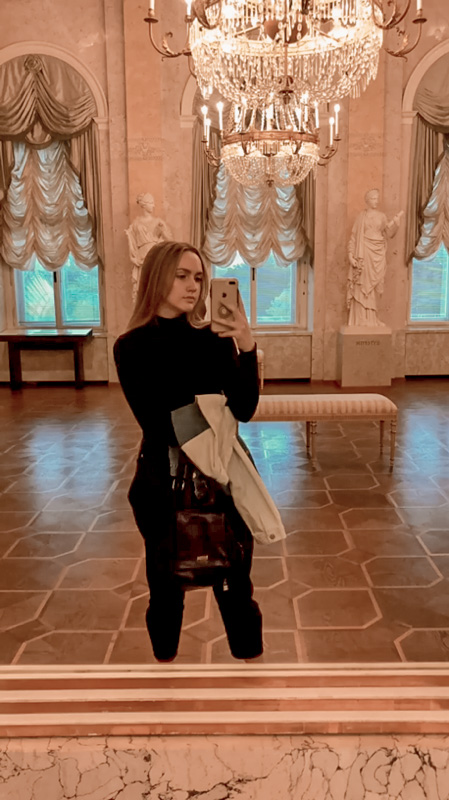 Parisian Summers
Both times I've gone to Paris in the summer, I have, for some reason, packed too warm of clothing. It didn't turn out too poorly since I visited in the early summer, but one week later and I would've been drenched walking around Le Marais. If you're like me and stick to black and neutral colors all year round, the good news is those are always in fashion in Paris. Packing for the summer allows you to be more playful with your outfits than the spring, so I always find a few dresses to bring along before anything else.
Dresses
Choose dresses that make you feel confident and comfortable. Last time I visited, I brought a thrifted tank dress with a small black and tan gingham pattern that was easy to wear by itself or with a black long-sleeve top underneath. For my one colorful garment I brought along, I chose an orange maxi dress with a black leopard print pattern all over it. Bring dresses you love and have worn many times before—you'll know you look good in them!
Jeans + Biker Shorts
Make sure to pack at least one pair of jeans that fit you like a glove, but mostly bring light-wash denim or stylish, cotton bike shorts. Waiting on that concrete slab to go to the top of the Eiffel Tower can be brutal in the heat, so shorts and skirts are a must.
Tops
Tops are easier to pack, in my opinion. Simplicity is key, so pack a loose, white button-up that can be styled different ways, or a black camisole with lace trim around the neckline.
Accessories
Accessories are basically the same during the summer as the spring, but definitely grab your nicest pair of sunnies before stepping on the plane. It's easy to want to solely bring your fanciest, most expensive garments that you otherwise never wear, but doing so will only make you uncomfortable every day. You can look expensive and cool without bringing that dress you wore only once because it was too scratchy or too tight.
Shoes and Bags
Shoes are always difficult for me because they take up so. much. space. I've learned to stick to one pair of shoes that look good with every outfit you bring. My go-to pair of shoes are my white Nike Air Force 1's. They're more popular in the States, but a pair of crisp white sneakers are so versatile. If you do decide to bring another pair of shoes, make them a pair of black booties. They're so sleek and stylish and can really dress up an outfit. Just be sure to wear the heaviest pair you bring on the plane!
I've purposely saved bags for last because they stress me out the most. Pickpocketing is a huge issue in Paris, so you need to bring a bag that isn't easy for someone to slip their hand into. I can never decide on one purse to bring, so something I've learned to do is put your smaller bag inside your larger carry-on. I take my Louis Vuitton Neverfull with me wherever I travel, so I've started putting a second, smaller bag inside it on the plane. That way, you have options on your trip! If you do take a bag that doesn't zip, make sure to always have your arm over it when walking around and keep your valuables in a wallet or smaller clutch that can clip onto a hoop or fabric loop inside the purse.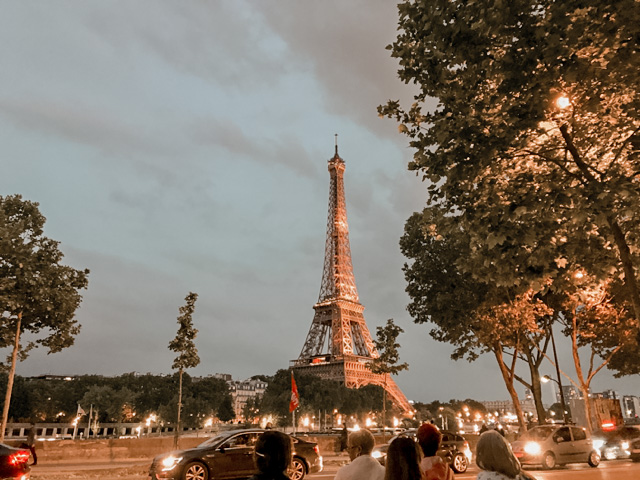 Bon voyage
Hopefully, after reading what I've learned on my trips to Paris, you won't be as intimidated as I was about how to dress the first time I went. I hope you learned exactly how to pack while traveling to Paris during the spring and summertime seasons. Safe travels and grab a cup of hot chocolate from Angelina's for me!