According to the CDC, traveling during the COVID-19 pandemic is not advised. If you must travel, below are tips on how to travel safely during COVID-19.
Meet the Author: Rachel Taves (@rachtaves) was born and raised outside of Iowa City, Iowa. She graduated with her BSN from Mount Mercy in 2015 and worked on a long term acute care, pulmonary specialty intensive care unit, and step down pulmonary unit. Rachel graduated in August of 2019 with her Adult-Gerontology Acute Care Nurse Practitioner and accepted a job at a post-acute care rehabilitation facility. As a nurse practitioner, she oversaw over 40 COVID-19 patients during her first year, testing them, ordering medications, and doing almost daily telehealth visits to check-in. She enjoys outdoor activities with her husband and two dogs in her free time, hanging out with friends, and aerial trapeze yoga class.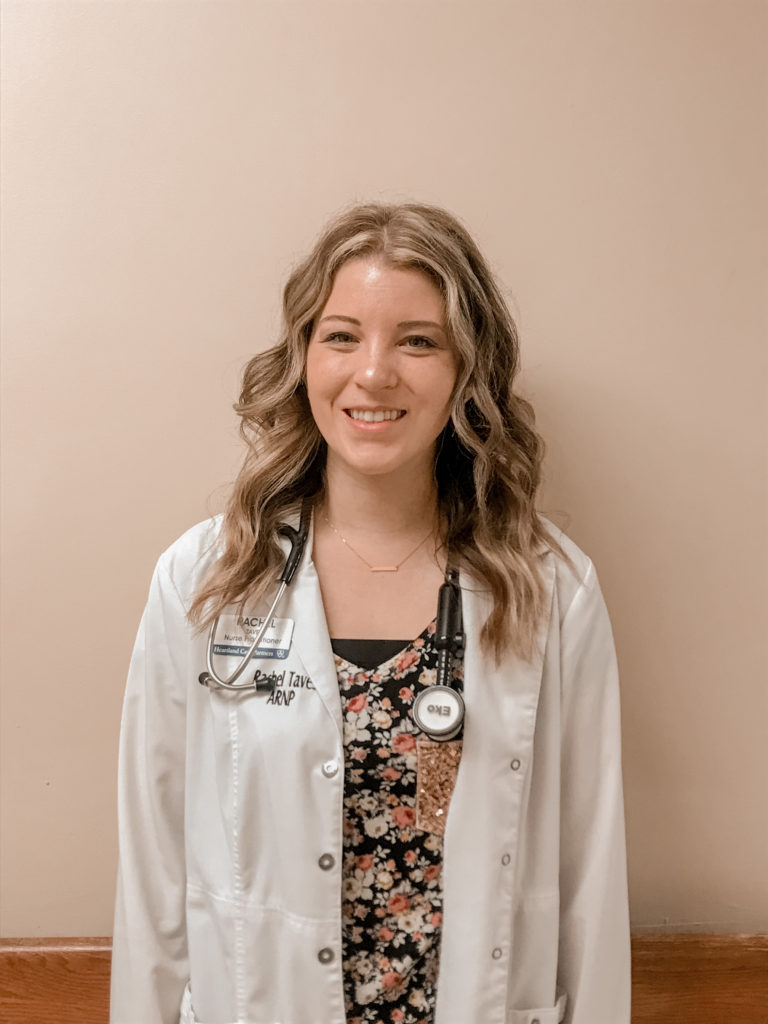 What to Pack When Traveling to Stay Safe
A. Sanitizer with over 60% alcohol
B. Disinfecting bleach wipes
C. Miniature Lysol spray can
D. Mask
What type of mask should I wear/purchase?
Are you wondering how to travel safely during COVID-19? It's important for everyone to wear a mask because some people do not have symptoms but can still spread the infection to other people—be respectful and wear a mask in public.
Surgical mask—protect the wearer by catching droplets from other people and self. Reserve for health care workers who have close contact with others.
N95—blocks 95% of particles and is fitted to face with special testing-protect self and others, reserve for health care workers who have close contact with others and work with COVID patients.
Cloth mask with valve and PM 2.5 filter—expel hot air out of mask but can potentially spread droplets to others through filter, protects self.
Cloth mask without valve and PM 2.5 filter—protects others and self to potentially decrease infection.
Cloth mask without filter—protects others and potentially you from other large droplets during coughing or sneezing from others.
Gloves—gloves do not protect self or others, more likely to contaminate others and self, due to improper taking off of gloves, wash hands with soap and water If soiled or use hand sanitizer
For more information on different types of mask and other personal protective equipment visit Hopkins Medicine.
How to Properly and Safely Travel on a Plane
Before you sit down, wipe all hard surfaces around your seat including the tray, armrest, and latches.
Infectious disease experts say the best seat to be on in a plane is the window seat with air vent blowing on you the whole time; this blocks other people's germs next to you and provides adequate ventilation for you; the second-best seat in the middle seat than the aisle. The aisle seat increases the risk of transmission due to all the people that pass you by on a flight
Buy out the middle seat if possible
Where a mask on the plane. While there's not any fedral laws stating you must wear a mask on a plane, several airlines are requiring it. Travelers who don't comply on some airlines are put on no fly lists.
Germs do not spread as easily as people think on planes due to the way air circulates on flights; however, waiting in terminal lines and security lines puts people at increased risk and tries to maintain at least 6 feet from others whenever possible. For more information on travel, visit the CDC website.
Road Travel + Tips
Always use a barrier between you and door or gas handle.
Use stylet or no-touch device when checking out at registers or using kiosks.
When going out, avoid heavily crowded places such as bars and concerts unless social guidelines have been set in place. Eat outside whenever possible this allows more air ventilation decreasing the risk of transmission of droplets.
Some infectious disease experts state that using Airbnb and VRBO may be safer than using hotels since they recently incorporated new cleaning guidelines.