Founder Grace (@gracerigdon_) is back for more out West tips and recommendations. While I was on a hiking-kick this past fall, I was beyond excited to travel through Yellowstone National Park. After my long day spent in the park, I wished I would've known more prior to entering. Here's my experience in Yellowstone National Park and my tips.
Yellowstone National Park Tips:
Use the entry fee to spend two days or more in the park. The park is HUGE, and took us over seven hours to really see the entire park. The park ticket is $35 for a 7-day pass.
Book in advance—this park is in high demand and can get so busy, especially during this pandemic; passes are limited each day.
It is way more touristy than I thought.
If you do not want to see tons of people, you need to go hiking off the beaten path. There were several hiking spots, but we spent most of our time seeing the sights since we had never been.
Pack snacks! This is honestly could be most important…seriously. There's only one eating restaurant near Old Faithful and it looked over-priced. We were happy we packed a cooler full of goodies for all day munching.
Be careful for wildlife! These large animals will surprise you when you're least expecting it. Make sure to stay alert.
Make sure to Google Old Faithful and the National Park website that day to see the predicted times for eruption. It erupts every 44-minutes to every 2-hours, and you can easily miss it if you're late. Also, prepare for spending time to park near this site. The parking is outrageous—I felt like I was at the Mall of America.
Visit all the geysers. There were so many "touristy" geysers to see and I was honestly happy we did take our time to see them. It was like nothing I'd ever seen before!
Bring hammocks/picnic supplies for Yellowstone Lake. I felt like I was at Lake Michigan! This lake is massive, and took a while to drive around the lake. My tip? Pack a hammock and a yummy sandwich and enjoy the sun and view.
Allow extra time. We were on a bit of a time crunch so it made us feel a little rushed. Also, allow yourselves time to get out of the car—the park, like I said, is huge and takes a long time to get around.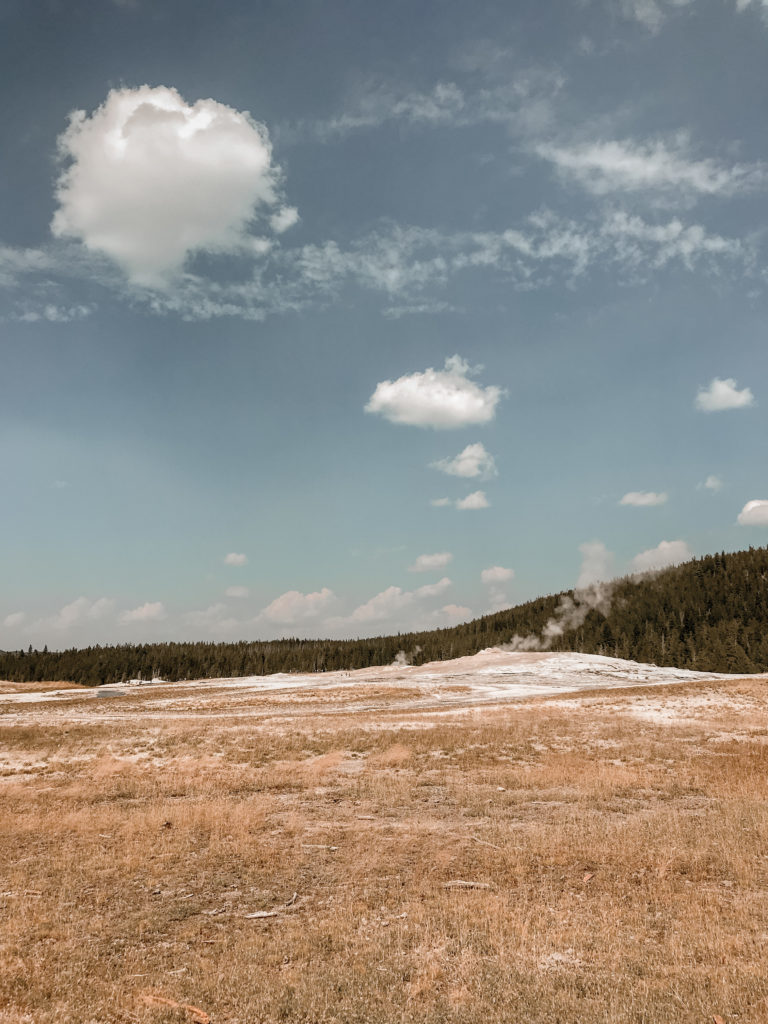 This wasn't my favorite park. It's shocking for me to say that because my expectations were way off. I actually had a lot more fun at the Rocky Mountain National Park and Grand Teton than I did at Yellowstone. There were just so many people, it felt very touristy, and we felt really trapped in our car, trying to see the park.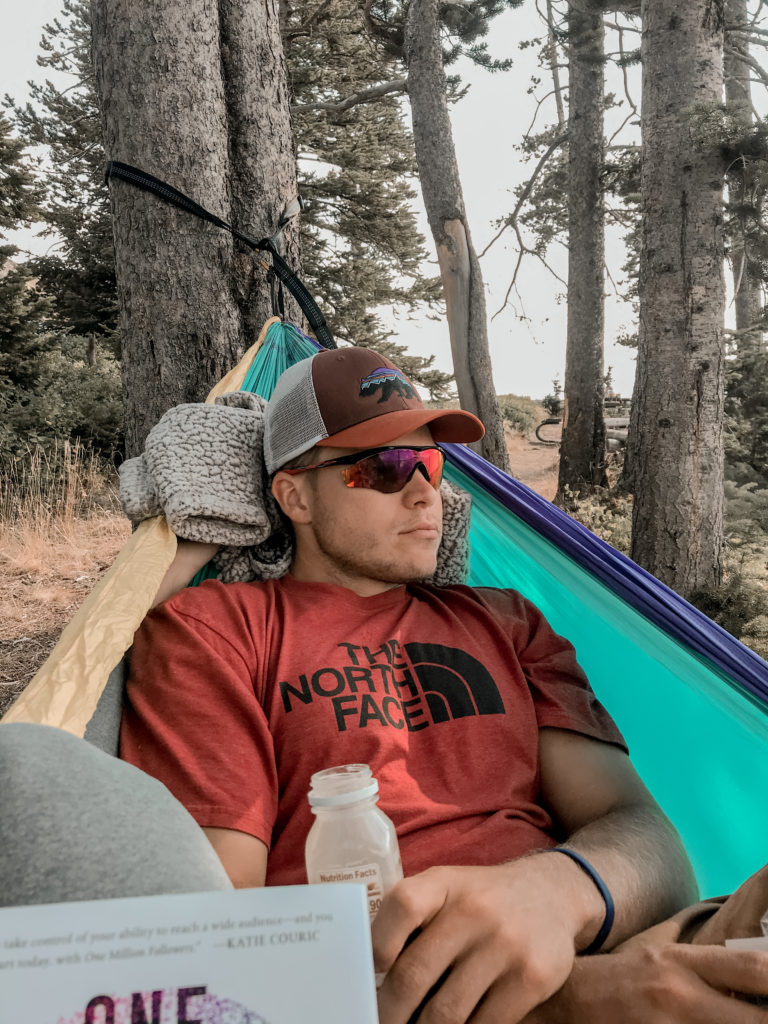 The views are absolutely incredible; don't get me wrong. This park also offers so many different terrains it was breathtaking. Just plan on a long weekend full of sight-seeing!
That's my experience in Yellowstone National Park. How was yours?