Are you heading to New York City this summer for a quick weekend trip? Here are the 5 New York City summer fashion staples you need to pack.
Dearest D-RAVEL Traveler,
My name is Hannah Mauser (@hannclaire), and I believe there's something magical about a summer in New York City. Spending the day in Central Park, strolling along the waterfront, sitting on a rooftop while sipping a cold beverage, and people watching tourists and locals as they take in the beloved city. It was always a dream of mine to make it there one day to see what all the buzz was about. That time finally came during the summer of 2019. I was about to spend two months living in the Big Apple to complete a summer internship. By the way, it is not nearly enough time to be considered a New Yorker, but I'd like to think I picked up a thing or two during those short summer months.
As I prepped to move my life out East, there were a million things to figure out: where I would live, city transportation, and what I would wear. If you're anything like me while packing, not only do you gather the essentials, but also the unnecessary back-ups because you "might wear it." As a fashion student and someone who values style, it can be hard to narrow down a closet full of options to one suitcase.
It's important to note in the scorching NYC summer heat there are a few basics you need to prioritize: breathable fabrics, light colors, and COMFORT. While you may want to reach for the fun, one-wear pieces, it's better to go for the more versatile ones that fit the priorities. However, this doesn't mean you can't spice up these summer basics to suit your style. According to a fashion student, whether you're visiting the city for a weekend or planning to stay a bit longer, here are 5 New York City summer fashion staples.
The Basic Tee
A basic tee may seem like a given, but you can never go wrong with a basic tee. This staple is super easy to dress up or down and take you from day to evening. There are hundreds of colors and patterned tees you can play around with. Not only are they versatile but easy to pack and save space in your suitcase. It also creates extra room to bring any statement pieces or accessories. Whether I was working in the office or spending weekends out under the city sun, a basic tee was always my go-to.
Breathable Bottoms
You can only wear jeans for so long until they begin to add weight to your daily commute. As temperatures rise, you'll want to have a few breathable pairs of bottoms. If you don't like wearing shorts or, in my case, couldn't wear them to work, a breezy pair of pants or a maxi skirt is an easy fix. Much like the basic tee, breathable bottoms save room in your suitcase, whereas bulky jeans are sure to take up more space. Limit your jeans to one or two pairs.
Lightweight Dresses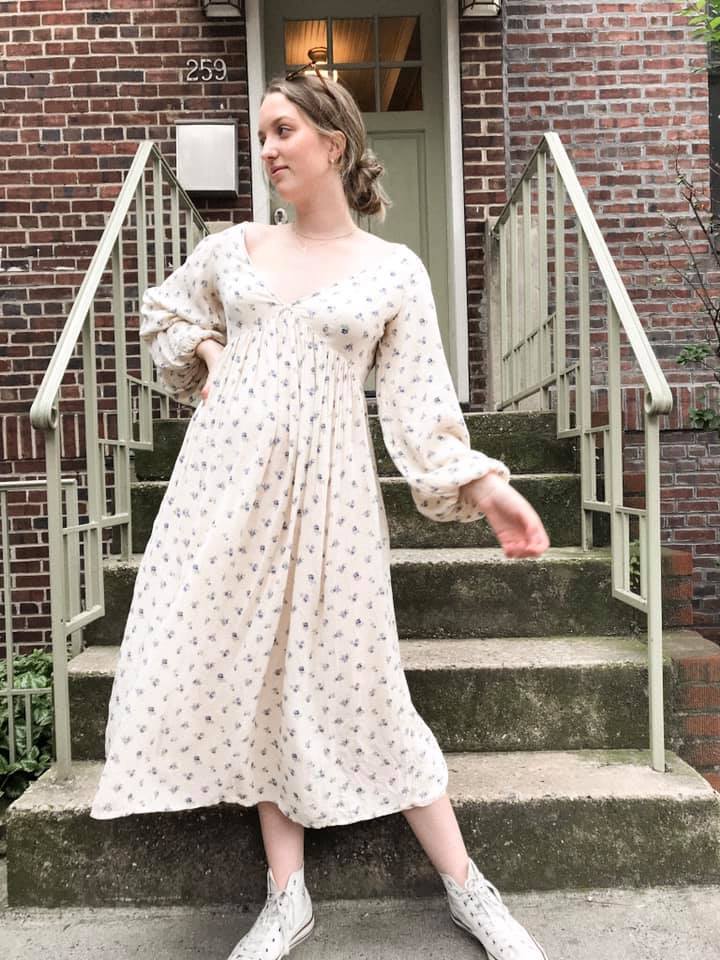 Lightweight dresses were my savior in the city's heat! If there is anything you need to pack, it's this. A fun, airy dress is a perfect way to show off your style while also keeping cool. They're very easy to rotate throughout the summer. I usually had two or three on hand and would wear at least one a week.
Versatile Bag
Don't waste too much space by bringing multiple purses or bags. Narrow it down to one or two versatile bags and one statement purse if you feel the need to bring it. I usually reached for a canvas tote bag, a backpack that doubled as my airplane carry on, or a cross-body fanny pack to free my hands.
Everyday Sneakers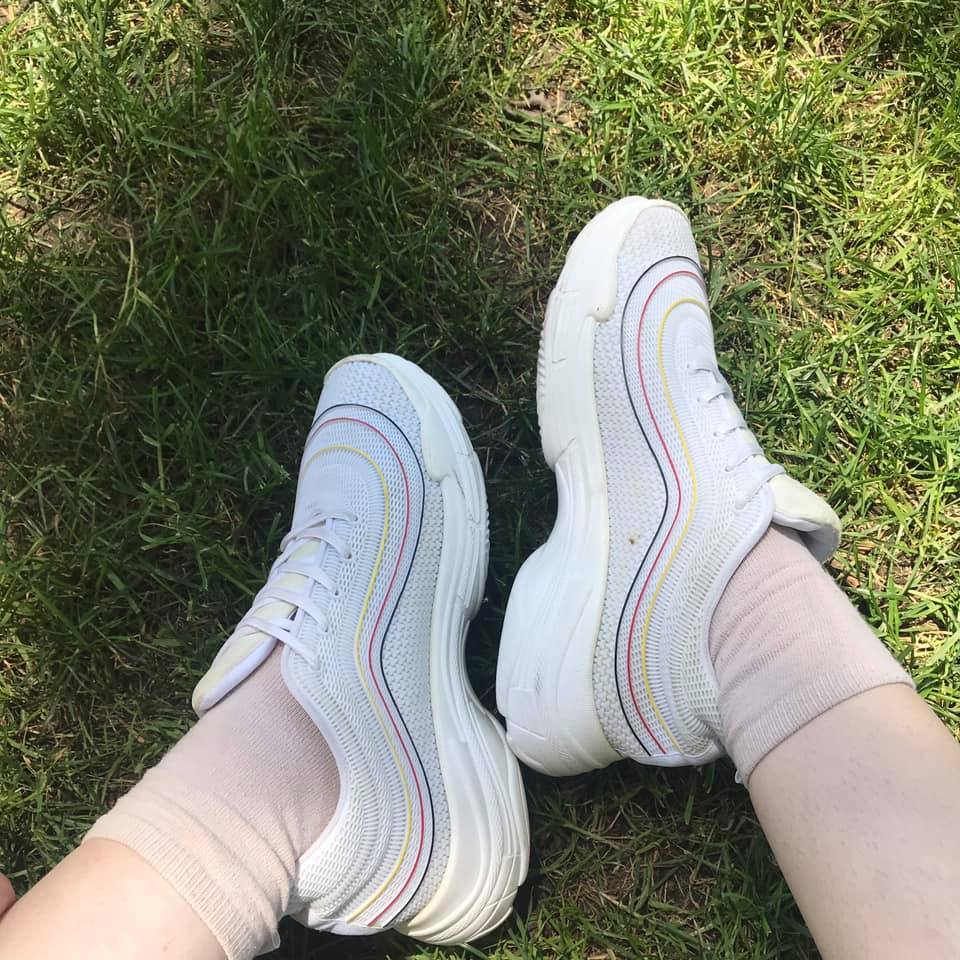 The more time spent in the city, the more you'll want to reach for a comfortable pair of sneakers. Wear them to dress down your lightweight dress or to run around the town to tourist attractions and coffee shops. By bringing these as your go-to shoes, you can wear them to the airport and save space for packing. If you're in the city for a job, internship, or a more professional event, I suggest wearing a pair of sneakers to commute around the city and change into your statement shoes once you reach your destination.
Now that you know the 5 New York City summer fashion staples, you're ready to pack like a pro. Oh, and don't forget to save space for shopping!