Karla Depina—a true fashion go-getter from Chicago, gives us her "Visit Chicago" fashion, shopping, and dining tips and tricks.
Dearest D-RAVEL Traveler,
My name is Karla (@karladepina), and I've lived in Chicago pretty much my whole life! Chicago is a beautiful place known for its diversity in fabulous food, beautiful architecture, and a thriving art and fashion scene. With the city in its beginning stages to re-open, I am excited to go back to some of my favorite restaurants and shops.
Are you heading to Chicago this upcoming summer?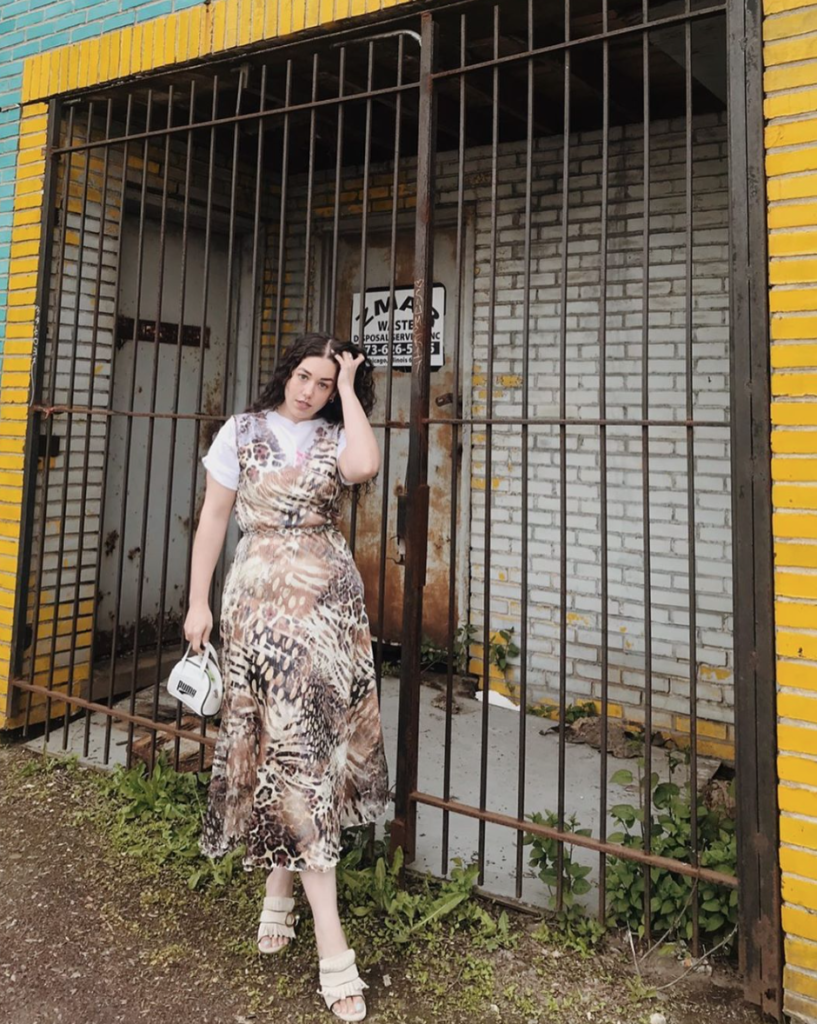 Let me be the first to say; the weather is iffy. I cannot reiterate it enough, be prepared for any weather. The summer season can be humid and sticky, so my go-to's revolve around silk fabrics, breezy tops, and dresses! Silk fabrics and dresses are such an easy "throw in the bag and go!" type of look—great for bringing along for a summer weekend getaway. I am in love with this Cream Multi Print Satin Slip Dress from Lulus.
Tips from Karla Depina
When visiting the city of Chicago, make sure you prepare by packing good shoes for walking! Sneakers are the way to visit Chicago. I encourage you and highly recommend wearing light and breezy dresses and summer clothes while pairing your looks with a sneaker. Transition this look from day to night by grabbing a fun pair of heels to enjoy a night of jazz music and delicious food.
Shop Like a Local
Ready to shop like a local? I am an avid thrifter, which means I like to hunt for vintage treasures. Some of my local favorites are: Knee Deep Vintage in Pilsen (a cool neighborhood to walk around, eat and shop!), Kokorokoko in Wicker Park (another great area with so much to do!) and lastly Lost Girls Vintage in West Town! Due to COVID, some of the hours may have changed or have not opened yet. Luckily, you can get some shopping with Lost Girls Vintage online!
Eat Like a Local
Are you ready to eat like a local? You can't come to Chicago and not fall madly in love with our hustle and bustle…and our mean deep-dish pizza! Honestly, it would be reasonably hard to find a place that does not have stellar food or ambiance, however, let me point you to some of my favorites for some Chicago classics! While there will forever be a comparison between Giordano's and Lou Malnati's, they both deserve a try (although personally Lou's has my heart). Looking for the best Chicago dog? Check out Red Hot Ranch. It's a little local joint that does not get the recognition it deserves. Make sure to order a Chicago double-dog (you're welcome). Another classic is Portillo's. You can't go wrong with anything you order here, but I would suggest an Italian Beef Sandwich and their Chocolate Cake Shake, man I'm hungry now. Head to Beatnik on the River or in West Town for some yummy cocktails and a significant heart eye moment. Seriously, their décor is impressive.
How to be a Tourist
Ready to take on being a tourist this summer in Chicago? In conclusion, here are some of my favorites—make sure to walk along Michigan Ave for great shopping, check out Millennium Park for impressive views, and be sure to take a ride on the Ferris Wheel at Navy Pier for epic blogging photos. Did I mention we have some fantastic museums? Chicago is the best city in the world to visit if I do say so myself.
Have any questions about your next trip to Chicago? Join our newsletter for monthly tips and tricks.