Here at D-RAVEL, we're continually looking for those shops and experiences that make a destination unique and authentic. We've found that a city's soul can be best found in the creations of their inhabitants – the products of their minds and talents. While traveling, we've stumbled across a few flea and artisan markets. They're so original and captivating that it feels like you've entered a new world when you step inside. Even though not all of these places remain open during COVID, they are worth keeping in the back of your mind for when the world is safer and you can take that next adventure. Plus, you can always follow along on Instagram to learn more about their dates! Check out this list of our 10 favorite flea markets (in no particular order). We seriously ensure that you walk away with your most special souvenir yet.
Top 10 Favorite Flea Markets
88 10thAve. @ W. 15thSt.
New York City has amazing flea and artisan markets. Namely, the Chelsea Market! Located directly beneath the famous High Line, it's easy to hop off of the subway, grab some great food and get to explore this shabby chic attraction.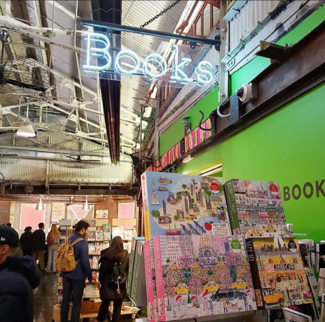 1340 W. Washington St.
Chicago, Illinois 60607
Do you love a luxe shopping experience? Then the Randolph Street Market is for you.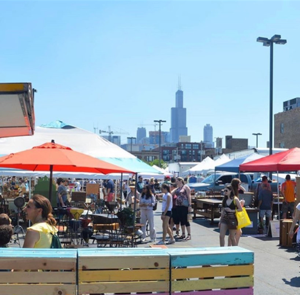 755 W Main St, Lake Geneva, WI
Located right in the beautiful downtown of Lake Geneva, Wisconsin is an underground (no, literally) shop called The Hive. This market looks like something out of a fairy garden. Though this market is small in comparison to the others on our list, it holds treasures unlike anything you've seen before. Here you can find a dozen women's custom-made products, from painted glassware to hand-beaded jewelry.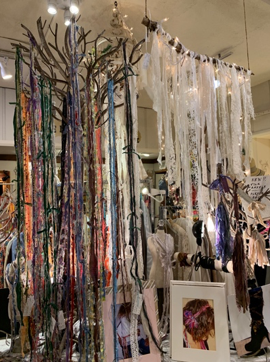 Alameda Point Antiques Faire
2900 Navy Way, Alameda, California 94501
Known to be the largest flea market in Northern California (@alamedaantiquesfaire), this event takes place on the first Sunday of every month for thousands of shoppers to come and enjoy. This flea takes much pride in its antique quality, ensuring that each article sold is 20 years old or more. Enjoy a sunny day overlooking the San Francisco skyline. Spend the day perusing through an endless stretch of antiques at this one-of-a-kind flea market.
Brimfield Antique Show and Flea Market
1 Main St, Brimfield, MA
Speaking of brims, this antique market wears quite a large hat. Did you know it's the largest outdoor antique show in the United States? Stretching over the entirety of a mile, this Massachusetts-born event is known for its fine antiques and collectibles. Sift through the more than 5,000 vendors to find treasures in the historical furniture, estate jewelry, vintage fashions and more that this market has to offer.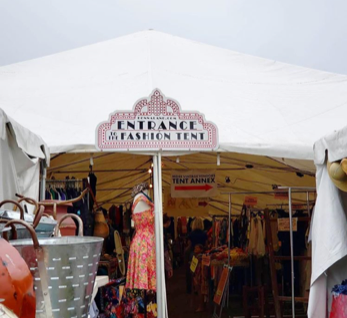 1001 Rose Bowl Drive, Pasadena, California
In operation for more than 45 years, this Southern-California favorite has been a tourist attraction and local favorite for crafty people of every age. This market comes alive on the second Sunday of every month (to allow some time for its Northern-Cali counterpart). It takes place in none other than the Rose Bowl Stadium! Each yard line is flooded with vendors and their savvy stations stocked with everything from vintage clothing to architectural salvage.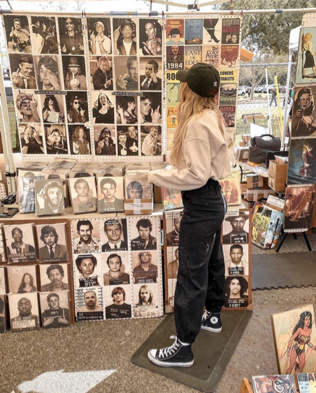 Amidst the lively atmosphere of the culturally enriched borough, Brooklyn's (@bkflea) own flea market has been dubbed "One of the greatest urban experiences in New York" by the New York Times. So really, what else do you need in terms of persuasion? But, for real, this flea market is one of the best places to score some vintage goods, handmade merchandise and antiques galore, all from snazzy New Yorkers who've left us with a bit of their style.
Shipshewana Auction & Flea Market
345 S Van Buren St. Shipshewana, Indiana 46565
Out amidst the Northern Indiana Amish country lays a flea masterpiece, comprised of over 900 vendors. Shipshwana Auction & Flea Market owns the title of the largest flea market in the Midwest (@shipshewana_flea_market).
4036 Texas 237, Round Top, Texas 78954
When they say everything is bigger in Texas, they really aren't kidding. Boasting a gargantuan number of 100,000 visitors every weekend the market is open, the Texas Antique Weekend flea stretches over 30 acres between Houston and Austin. This market has to accommodate the mass numbers of vendors. Among the piles of treasures to be found at this market, you can spot Victorian furniture, handmade ceramics and a plethora of thrifted clothing.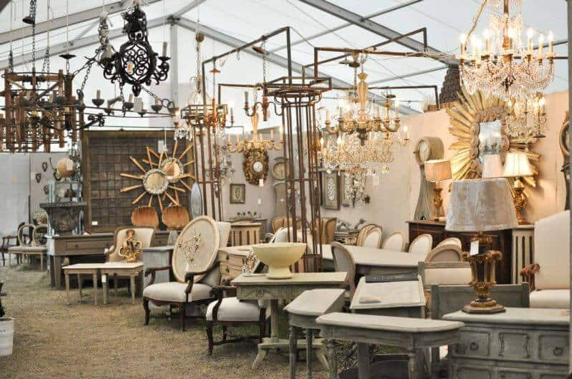 Lincoln Road Antique and Collectible Market
Lincoln road mall, Miami Beach, Florida 33139
Located right in the heart of steamy Miami Beach resides the eccentric Lincoln Road Antique and Collectible Market, housing the works of skilled artisans who craft everything from reworked vintage clothing to custom artwork. The artifacts found at this market are surely one-of-a-kind and definitely worth your visit if you happen to be in the sunshine state!