Are you heading on your first European adventure? With the ability to travel so easily to several different countries, it is essential to understand how to pack for different climates while in Europe.
In the United States, after driving for several hours, you could still be in the same state. Europe? You could be in a different country. These countries' small sizes make it extremely easy to visit many different places all on one trip. Plus, it's so affordable to travel via plane or train. Depending on the month you visit in, the average temperatures in each country you visit can vary greatly. It's essential to pack for different climates, exactly what I had to do last summer!
My Packing Experience
My name is Meghan Shouse (@mermmaaid)! During the summer of 2019, I traveled to France, Germany, Austria, and Greece all during one trip to Europe. I went with my entire family to France, Germany, and Austria in the middle of May, and then Greece with my sister until early June. The climate during these months in these countries is all a bit different. Luckily Germany and Austria have similar climates, but with the constant changes to different countries, I had to think of the best way to pack a lot of different outfits into my carry-on. I thought I did a pretty good job, so I'd love to share my tips with you!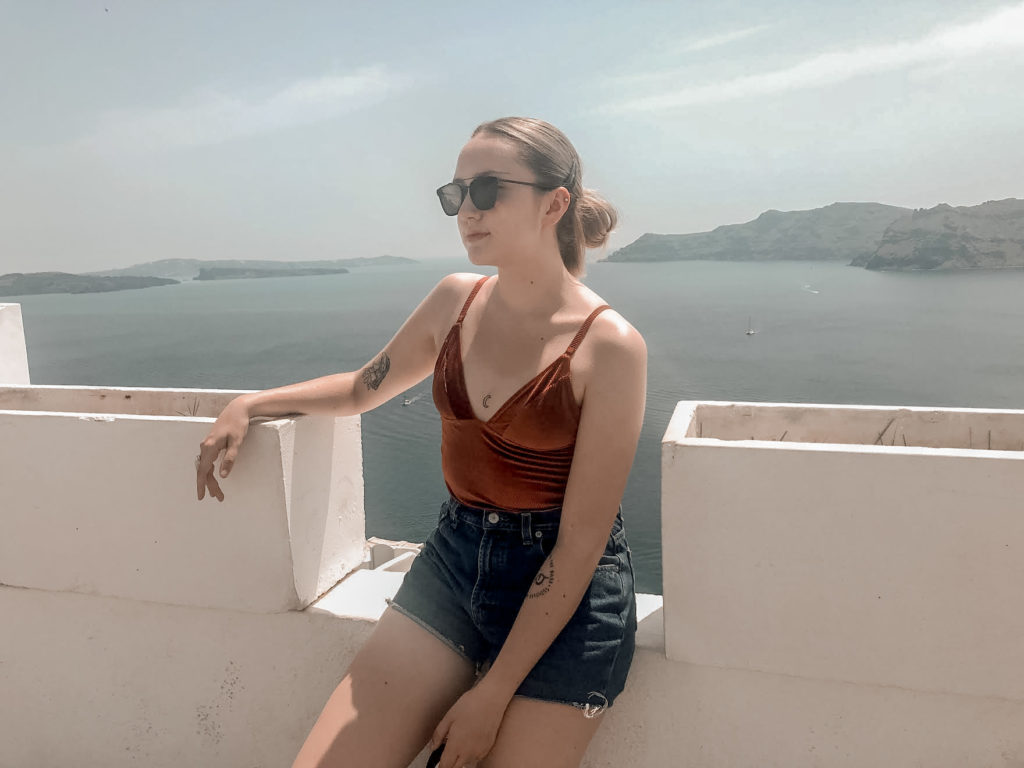 How to Pack for Different Climates While in Europe
Layer It Up
This is probably the most important tip, so I figured I'd list it first! France had a moderate temp between chilly and rainy, as well as Germany and Austria—while Greece was hot and humid. It was important my outfits were a mix of different seasons. In Paris, I wore short dresses that I packed for Greece over long-sleeved tops. This created a more interesting and textured outfit while letting me stay cool enough for the hot Parisian afternoons. If you aren't a dress person, bring along some loose tank tops that can be worn over tight, long-sleeved tops with shorts. A denim jacket is also a smart garment to bring! Bringing outfits and garments specifically for layering lets you re-wear a piece but in a whole different way so that you really don't have to pack too many individual items!
Shoes Made for Walkin'
Now that you know you need to bring layering outfits, let's get into shoes! Since shoes take up so much space in your suitcase, I tend only to bring two pairs at most. If I'm just going to one country, I'll bring sneakers and boots, but I knew that wouldn't be the smartest decision for this trip. When packing for your trip, bring your comfiest pair of stylish sneakers. When you're strolling through a museum or hiking up a mountain to get to a quaint European town, you'll want shoes you can trust won't give you nasty blisters. Let's face it; blisters can honestly ruin your entire day! And when you get to your warmer climate vacation spot, you'll want a pair of sandals that are definitely worn in and won't mind getting wet! In Santorini, Greece, I wore my sneakers most of the time due to walking so much, but obviously, you don't want to wear your favorite sneakers to the beach.
Yes or No to Those Jeans
When I was packing, I kept going back and forth on whether to only bring shorts or not and throw some jeans in my bag. On the one hand, I had my long-sleeved shirts and a maxi dress, but on the other hand, we were vacationing mainly during a transitional month. I decided to pack two of my favorite pairs of jeans, and I'm so thankful I did! I packed a black pair of mom jeans and a blue denim pair of mom jeans (they're my favorite style). There were days in Munich and Vienna where it poured rain all day, even though it wasn't shown in the forecast. The rain made everything feel so cold, and I was essentially soaked throughout, so jeans really saved my legs from hypothermia. Even if you're tempted to only bring shorts because it's summer and you have other warm garments, bring those jeans! There are just some days you don't want to wear shorts, too.
Add-on's for Those Rainy Days
This tip might seem obvious, but it wasn't to me at the time! As I mentioned above, it rained a lot more than I expected on my trip. I was horribly unprepared for this and had to drop 30 euros on an overpriced umbrella that still left me soaked. Definitely make room in your suitcase for a compact umbrella, and maybe even a rain jacket! If it's windy out, an umbrella really won't help much in keeping you completely dry, and plastic rain jackets can be packed away easily and will keep your 'fit mostly dry. Finally, bring hair accessories! I straighten my hair most days because my natural hair is a frizzy mess, and when it gets wet, that monster comes out. If you're like me, keep plenty of hair ties with you! I recommend bringing a cute scrunchie that can add to your outfit rather than just a plain black hair tie. Headscarves make great accessories, too, and can tame your mane after it gets wet.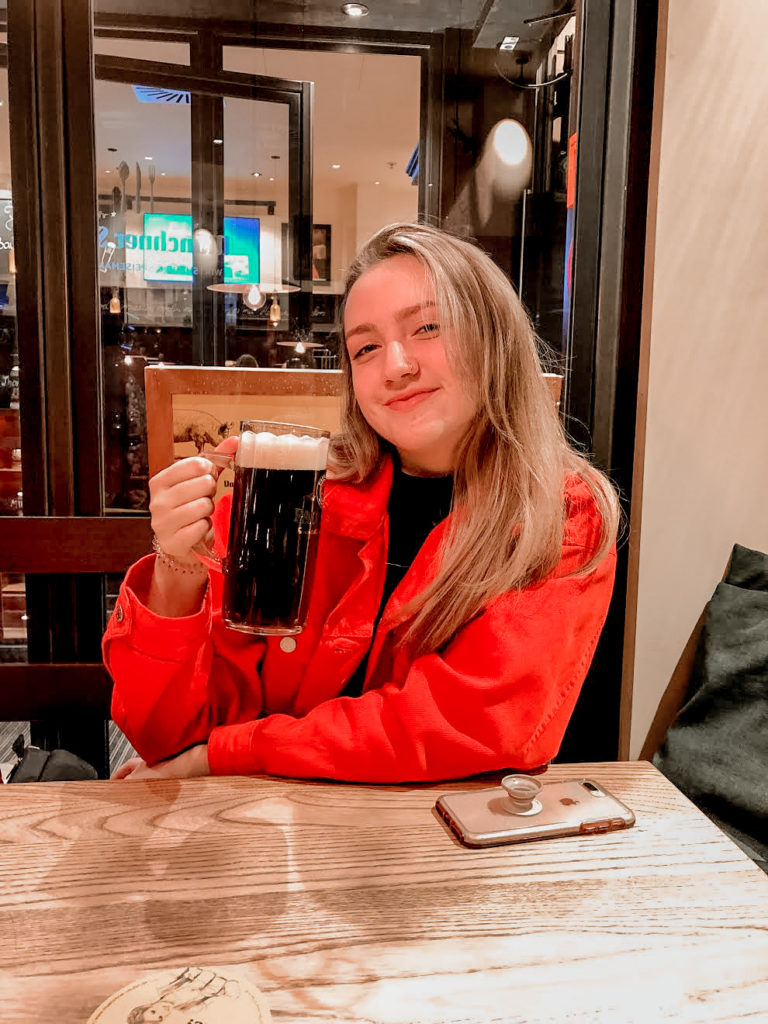 Packing can be stressful enough, but packing for different climates can be so anxiety-inducing. I encourage you to use these tips to help you out on your next trip to Europe! Plan your outfits beforehand and really make them count; you'll feel so much more confident in each place! Comment below on your European tips and your experience on how to pack for different climates while in Europe.