Hello D-RAVEL Travelers! Headed to the Dominican Republic? I recently visited the beautiful Punta Cana and have a full Punta Cana travel guide helping you decide where to stay, what to do, and how to pack! Let's get into it.
Punta Cana Travel Guide: How to Pack
I can't believe I will say this, don't check a bag. I'd skip the bag and stick with your carry-on. When traveling internationally, not only are the travel days long, but waiting and hoping your bag makes it is a stress not needed. Most likely, if you're traveling to Punta Cana, you're headed to the beach for seven days or less, and most days will be spent beachside in a cute bathing suit.
Carry-on Essentials
Since you'll be pool or beachside often, you might want a new suit each day. Be sure to pack a couple of flowy dresses for a romantic dinner or evening walk on the beach, some workout apparel (this is a perfect ribbed athletic set with one pair of yoga pants and three tops for you to wear each day!) for your morning runs or walks, pool coverups, a pair of sneakers (these are my personal fave), sandals, and kitten heels, perfect for walking and dancing. Just remember to bring versatile pieces to wear throughout the trip.
Packing tips: Remember a portable charger for the beach, face sunscreen (this one has a glow tint), a hat, sandals or flip flops for the hot cement, and a great book (personal 2023 favorite).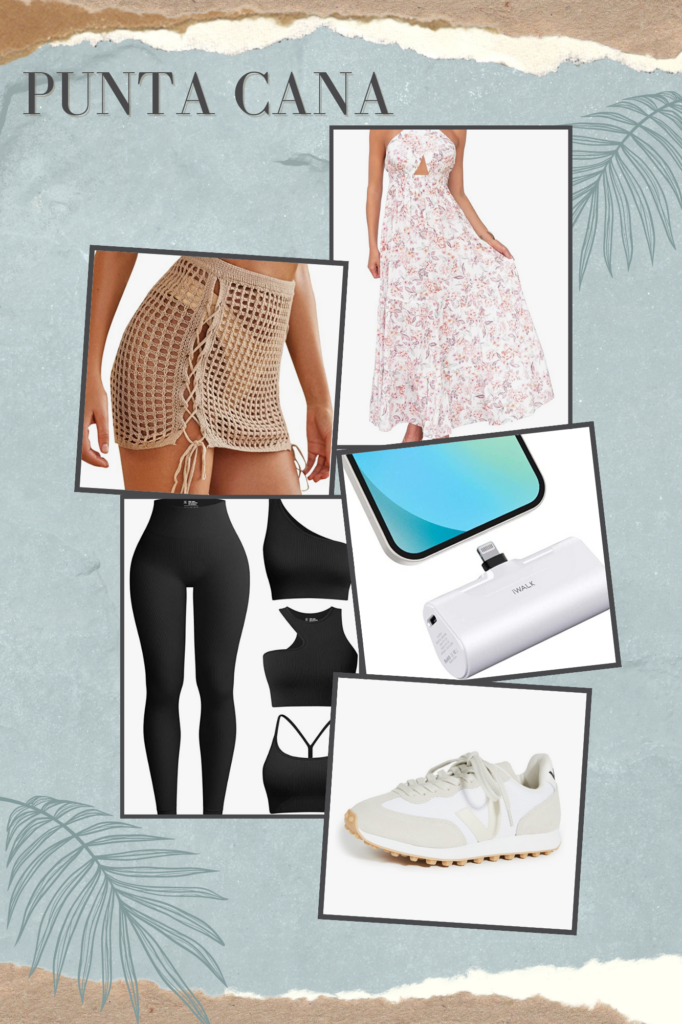 Punta Cana Travel Guide: Where to Stay
Not an All-Inclusive: Corales Colonial
Depending on your comfort, I highly recommend staying at Corales Colonial or a surrounding condo. When visiting beaches outside the United States, people often mention not leaving the all-inclusive and to not explore the local communities. While it's essential to stay safe, do your research, and watch out for your surroundings, if you don't explore or stay outside of the all-inclusive, you will never discover the incredible culture and fantastic food or see any of the local sights that make the country so unique. Again, if you are not comfortable with this, no judgment.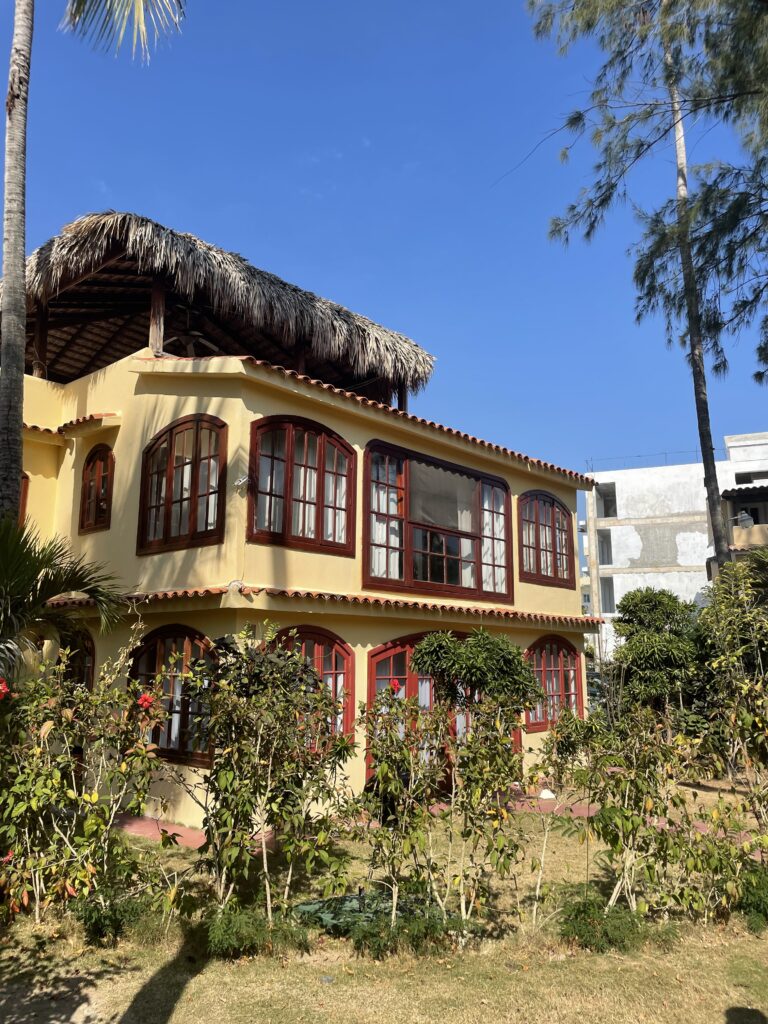 Corales Colonial
Corales Colonial is a charming, quaint, small condo/resort you can rent from the owners. We split the trip half of our time here and the other half at an All-Inclusive. At this condo/resort, there were other travelers, locals, a pool, bar, smoothie/breakfast shop, and steps away from the beach. In the condo community, we felt safe and very welcomed. Less than a block from the beach, there was also a beach restaurant we enjoyed breakfast and beach bars with DJs and a great party. The Corales Colonial is also guarded with a gate and security, and watch you leave the resort and happily welcome you back.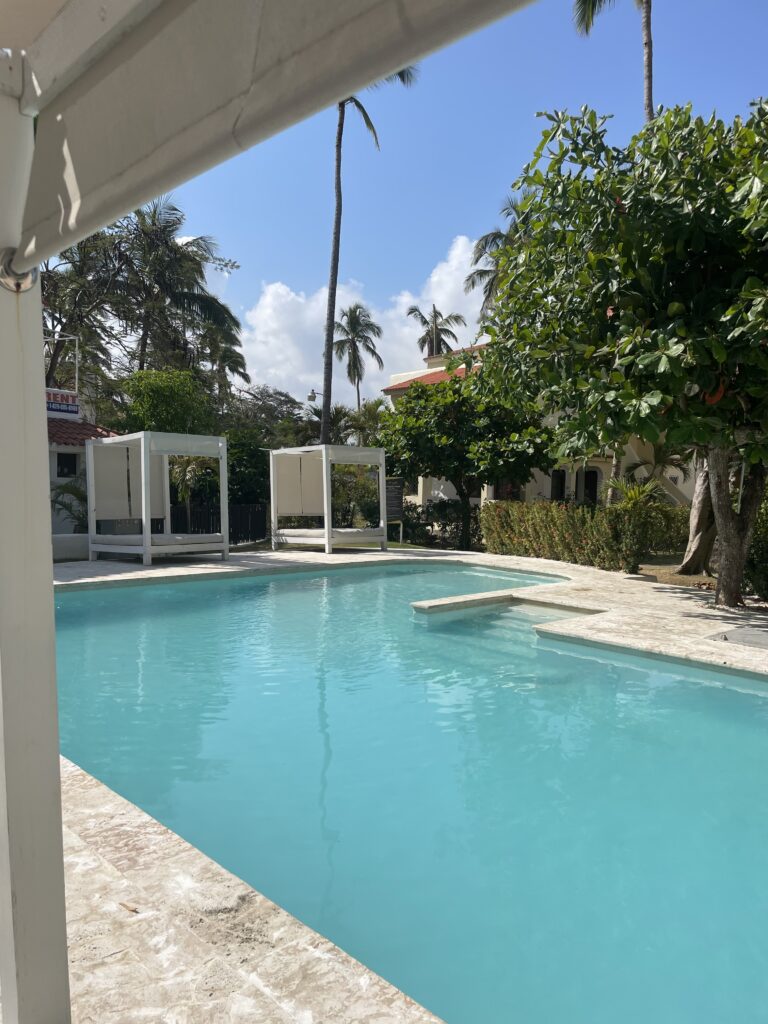 The Nearby Local Town
From Corales Colonial, you can also walk about 5 minutes to the local town within Punta Cana, which was safe and a great time. The bars and restaurants are in the street; we felt the breeze from motorcycles driving by while sipping tequila. There were many karaoke bars, bars with live local musicians, and plenty of seafood places to enjoy fresh fish caught that day by local fishermen. Sadly, most places we went to were nameless and had no digital presence, but how great is that? We hit the local jackpot. But again, they are all walkable from the condo, easily found on foot.
All Inclusive: Riu Resorts
The great thing about staying at the Riu Resorts in Punta Cana is that you have access to all six resorts, where you can enjoy the beautiful and scenic pools and eateries. I cannot describe how incredible and breathtaking the beach was in front of this resort. Just steps away from the pool and pool bar was the bluest, cleanest ocean I've ever seen, and I've been to several other tropical islands. The resort took great care of the beach to keep it clean and stunning. Also, this is the first time I've seen a beach with so many palm trees and an excellent view for a sunrise walk on the beach.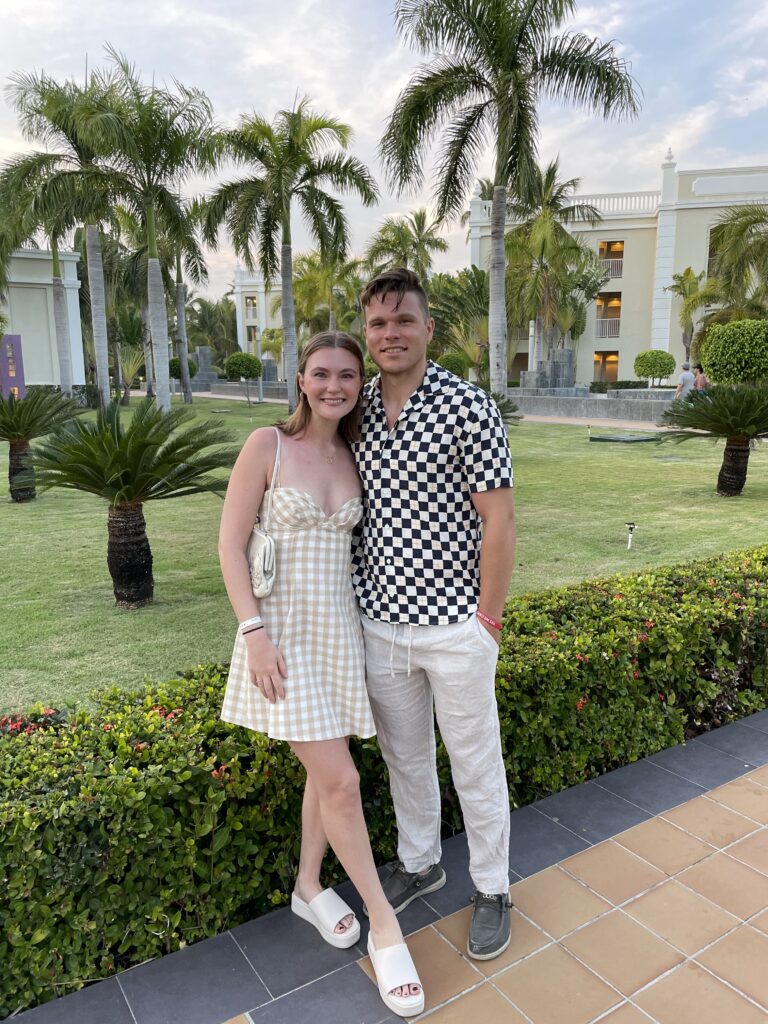 FYI – The food could have been better. The only other all-inclusive I've been to was Cabo San Lucas, and the food was terrific. I've heard around the block that all-inclusive food usually isn't the best, so I cannot lie to you; I've had much better food, and coming from exploring the local town and fresh fish days before, it was disappointing to have underwhelming food in such a beautiful place. The breakfast and lunch buffet was the best part because there were so many options; it was dinner that night after night just flopped.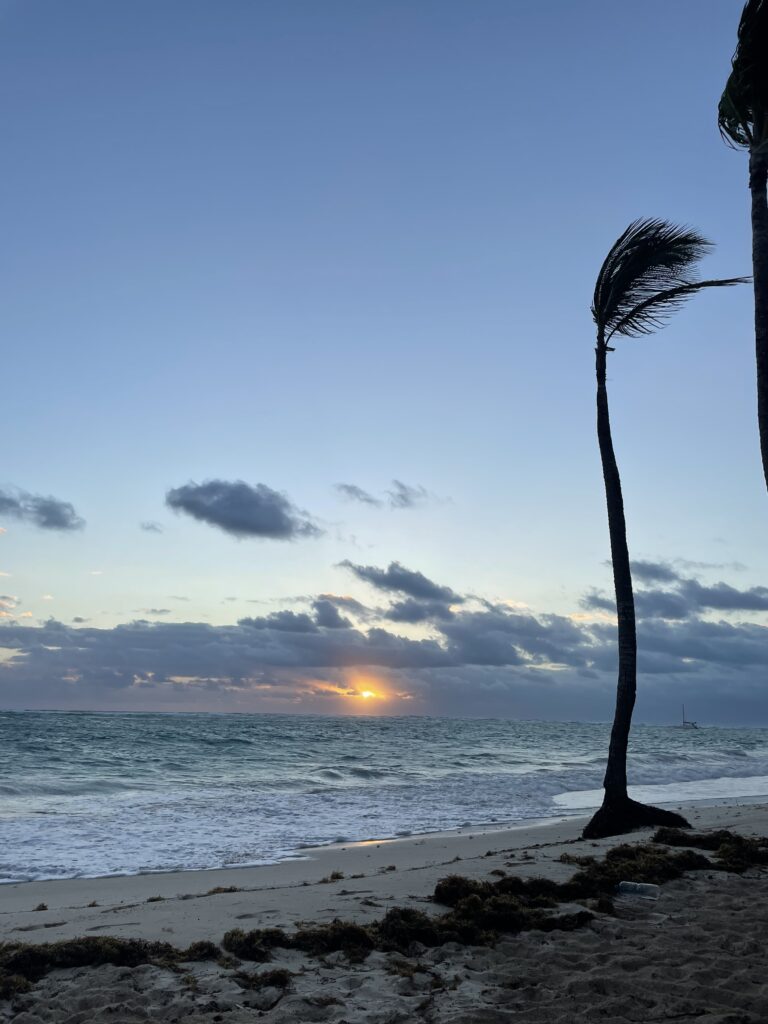 Riu Party
The resort would host a party called the Riu Party multiple times a week that was like a Las Vegas pool party, so fun—each night had a different theme where you could dance in the pool to a great DJ, watch entertainment, and sip some yummy drinks while dancing the night away!
While I didn't stay at the Hard Rock Resort in Punta Cana, I heard from many guests at the Riu Resort who have previously stayed there that it was a much better stay regarding the staff and food.
Punta Cana Travel Guide: Experiences on Airbnb.com
There are several great experiences hosted in Punta Cana on Airbnb.com! Of course, you can plan activities to do at the resort, but the trips/adventures hosted on Airbnb have thousands of great reviews. I will share a couple!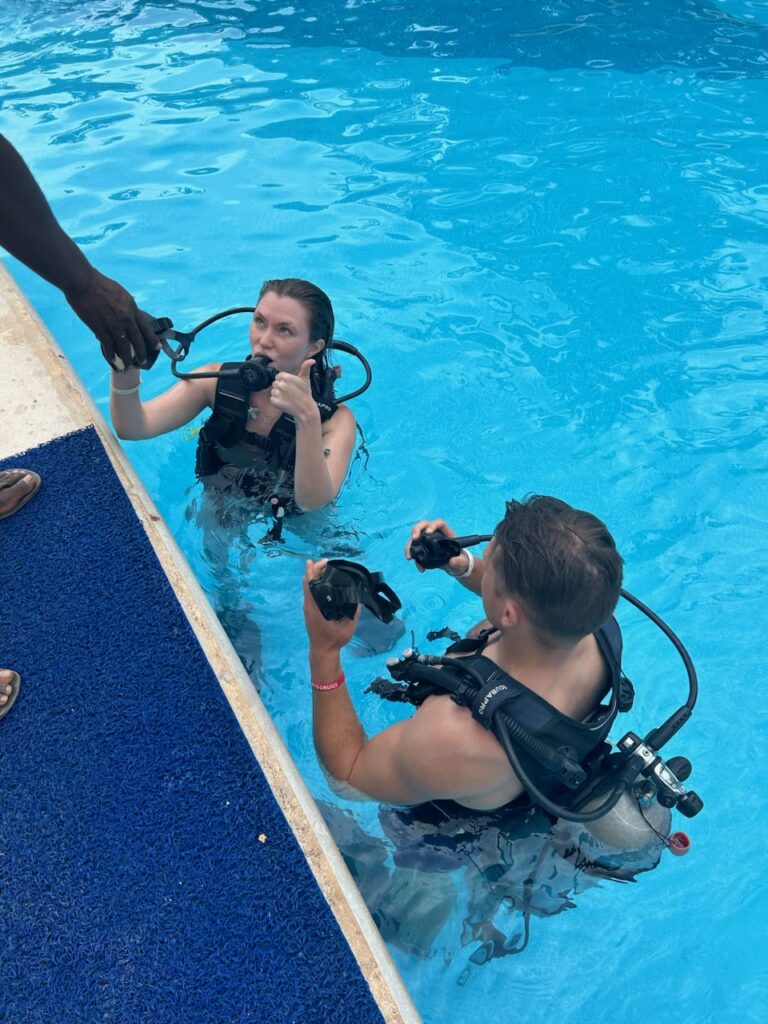 Trail to the Tallest Waterfall in the Caribbean
Mountain or Beach Horseback Riding
I hope this article encourages you to get out and explore all the wonders Punta Cana offers! Did you enjoy this Punta Cana Travel Guide? Let us know below!