Hi D-RAVEL! My name is Louise (@louise.eclectic) and I am a fashion lover and wandering soul by heart. I am a huge fan of living abroad as I currently live in Barcelona, but am originally from Denmark.
Dearest D-RAVEL Traveler,
I want to share some of my favorite spots to visit in Barcelona, as well as the perfect places to shoot content, if you are an Instagrammer like myself. My personal content consists of mixing beautiful styles with Barcelona's amazing nature. I hope you get to be lucky enough to get to travel this year and visit Europe in 2021. Keep reading to discover why you should put Barcelona on your bucket list!
Parc de la Ciutadella
This park is so iconic and beautiful. I can guarantee you that you will love this location as much as I do! It is such a beautiful place to come for a picnic, a walk to relax or even to shoot some idyllic photos. I love coming to this park to take a walk on a Sunday morning, or to plan some cool outfits and shoot some content.
Parc de la Ciutadella is a very popular place to go for a picnic or to get a good run in. You will always find this spot filled with happy people… it just makes you feel so alive and relaxed. It is definitely a must-see when you arrive in Barcelona.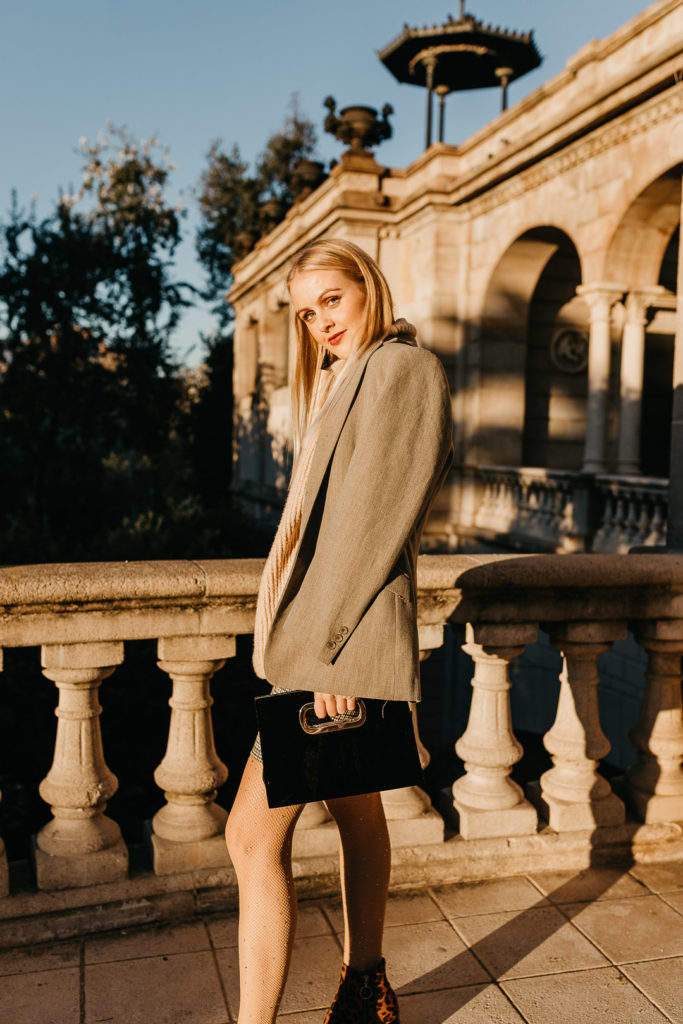 Streets of Barcelona
You definitely need to take a day or two to see the amazing architecture that Barcelona offers. The area that I recommend visiting (where my pictures are taken) is Eixample. This district is comprised of beautiful streets packed with stylish boutiques, bars and restaurants. Crab a coffee and take a walk around. You are going to love it, I am sure.
Eixample is the most popular place in Barcelona (in my personal opinion). It is a calm and safe area to walk around and shoot some pretty photos for the 'Gram. If you do visit this area someday, do not forget to enjoy the view from all the cute balconies around.
Bunkers del Camel
In a place high in the hills, where you need to take a bus or car to get there, lies the Bunkers del Camel. It is a bit of a journey to get up to these Spanish Civil War bunkers, but it is sure worth the view. This is another must-see place in Barcelona, and is usually a place where people come up with a blanket and some snacks to watch the beautiful sunset. You can see the whole city from up in the bunkers and it is definitely a magic moment when you are surrounded by your favorite people as the sun sets.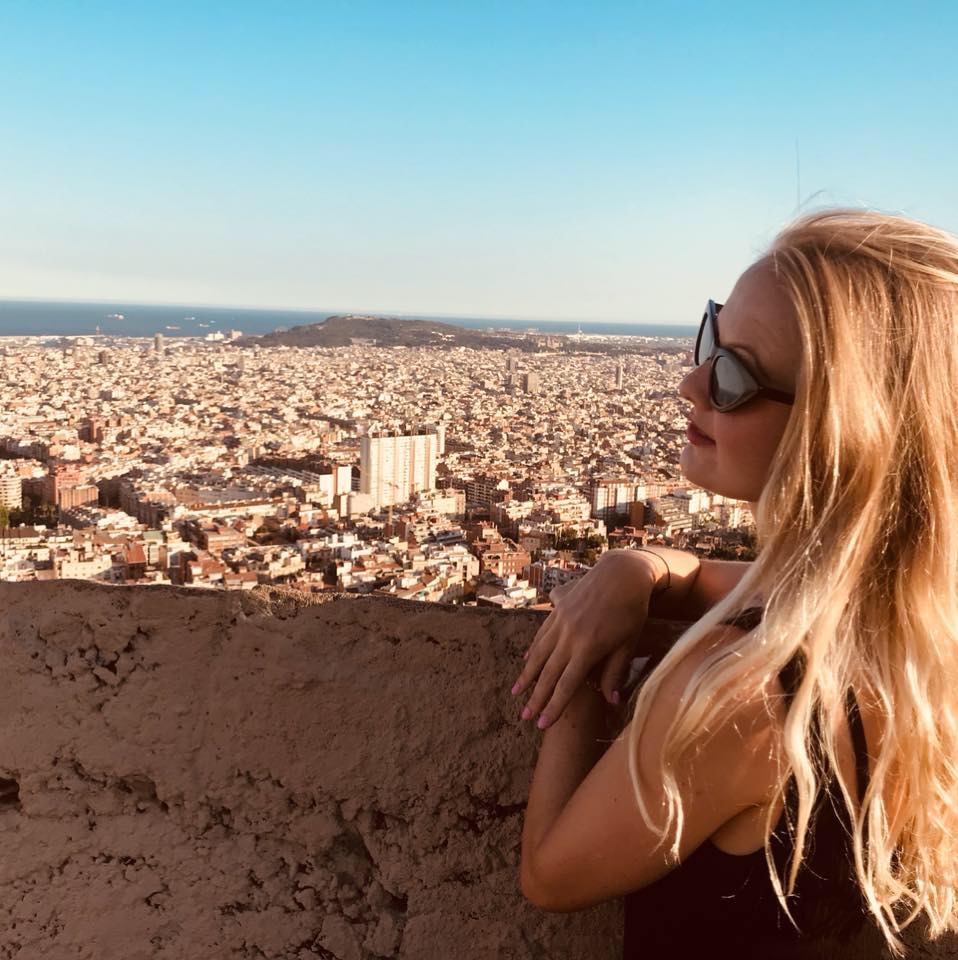 Playa de la Barceloneta
La Barceloneta is a neighborhood in a district of Barcelona, Ciutat Vella. This location is lovely and a must-see when in Barcelona. The beach in La Barceloneta is very wide and leads you right along the path of the W Hotel. The pretty palm trees are everywhere and I just cannot get enough of them. A lot of people come to hang out at the beach or take a walk or a run as well. I am sure you will enjoy this area – just do not forget your sunscreen and sunglasses!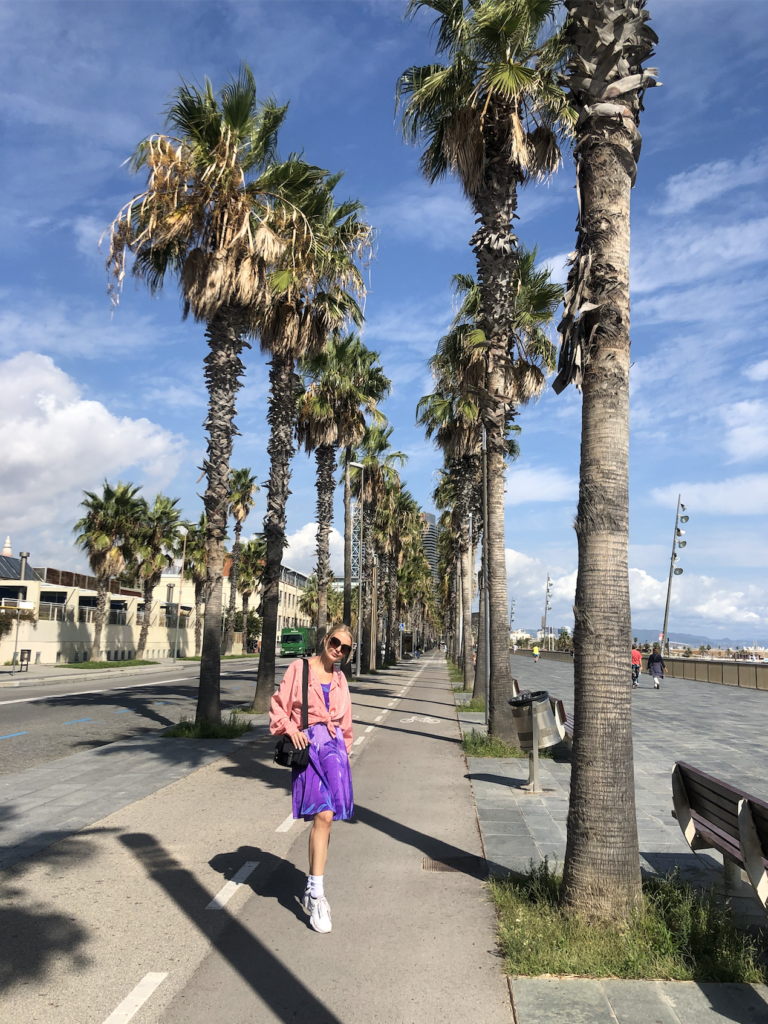 I hope this article on Barcelona has been helpful and convinced you to put this beautiful Spanish city on your bucket list. Hasta luego!