You may know New Orleans as the Mecca of Mardi Gras, the home of the famous French Quarter or from the haunting history of this Southern city. But what you may not have known is how amazing their selection of unique shopping is. Follow along with our fall-inspired look books that sum up the best boutiques in New Orleans: our D-RAVEL faves.
Dearest D-RAVEL Traveler,
Nola has quite the culture. Whether it's the stunning architecture, delicious gumbo or historical sites, you can rest assured that your time in New Orleans, LA will be anything but dull. In the spirit of keeping things fall-oriented, we wanted to highlight this city of adventure by showing off some of our favorite autumn attire from boutiques in the area. Shop these looks and sport your new Nola garb!
Hemline French Quarter
609 Chartres St, New Orleans, LA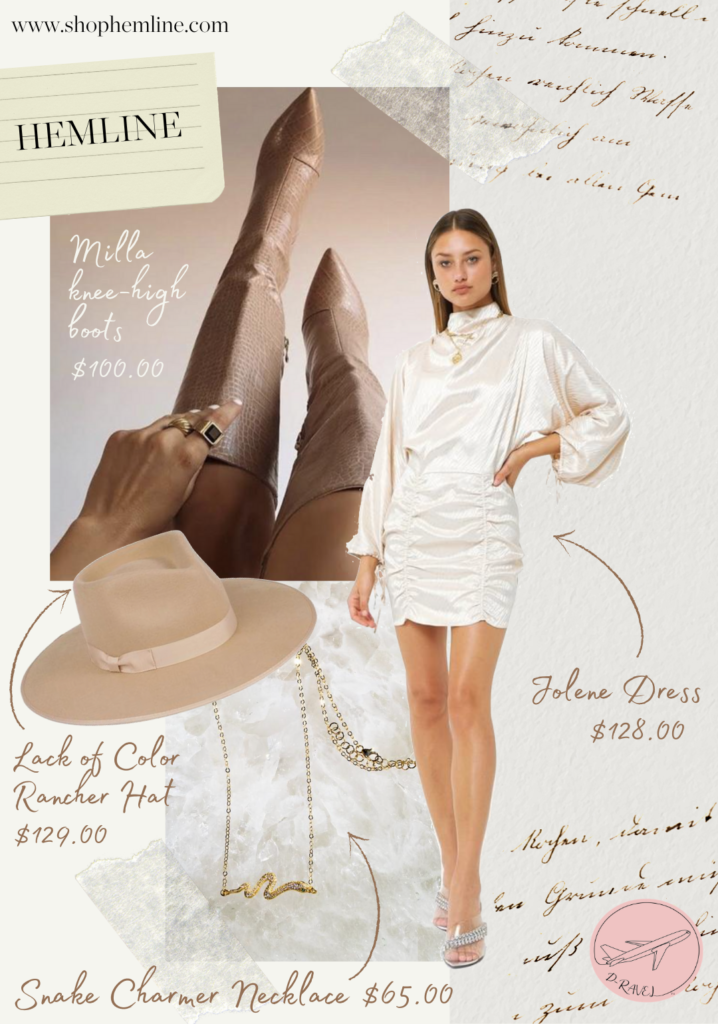 We cannot say enough amazing things about this New Orleans boutique known as Hemline. This shop is a perfect culmination of everything classy and upscale mixed with Louisiana charm. Choosing our favorite pieces was hard, but this is the look we'd shop from Hemline.
The Jolene Dress ($128.00) stole the show when scrolling through Hemline's new arrivals, and we knew we had to center this outfit around it. We accessorized with the chic Milla knee-high boots in Nude Croc ($100.00) and the Lack of Color Rancher hat in Caramel ($129.00) to add some Nola flavor. Topped off with the Snake Charmer Goldfill Necklace ($65.00), you'll look every bit the modern Southern belle.
Find more of Hemline at @hemlinefrenchquarter on IG!
Monomin
2104 Magazine St, New Orleans, LA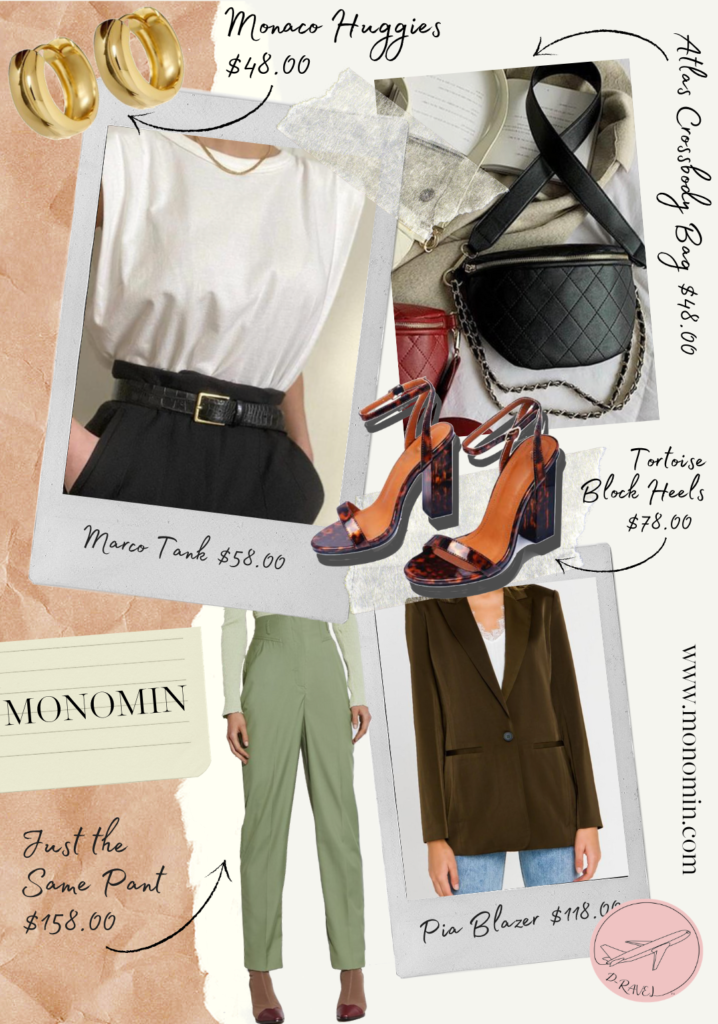 Monomin is another New Orleans boutique that gave us the perfect fall palette and chic details to create our favorite kinds of autumn outfits. We had to utilize the Marco Tank in white ($58.00) in all of its shoulder pad glory, which we paired with the sage Just the Same Pant ($158.00). Thrown over the shoulders is the Pia Blazer ($118.00) in an alluring chocolate hue, which we matched with the Tortoise Block Heel ($78.00). Finishing our look is the black Atlas Crossbody Bag ($48.00) and these sleek gold Monaco Huggies ($48.00) earrings.
Find more of Monomin at @monominshop on IG!
Swoon New Orleans
130 Harrison Ave, New Orleans, LA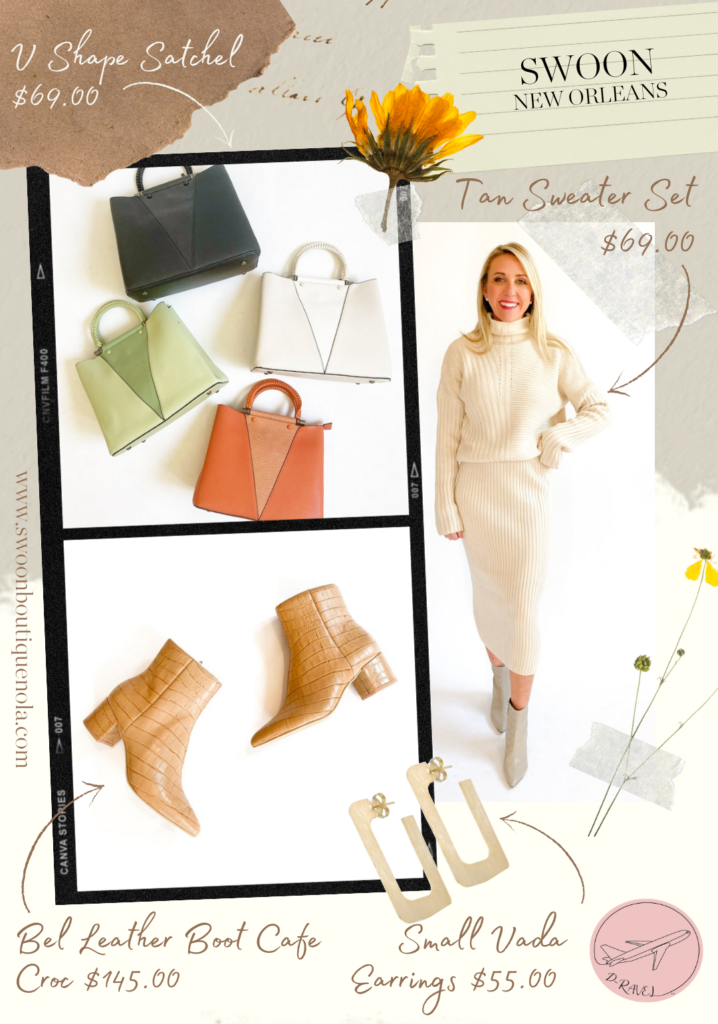 If you want quality clothing for a reasonable boutique price, this shop is the place for you! Swoon New Orleans hosted a plethora of neutral palette options, perfect for fall. We paired the cute and comfy Tan Sweater Set ($69.00) with the Bel Leather Boot Cafe Croc ($145.00) for a pop of texture. Finishing off the look, we decided that any color you could choose in the V Shape Satchel ($69.00) would compliment this look perfectly. Throw on the Small Vada Earring ($55.00) and hit the town in your adorable autumn fit!
Find more of Swoon New Orleans at @swoonneworleans on IG!
Elle Boutique
2108 Magazine St, New Orleans, LA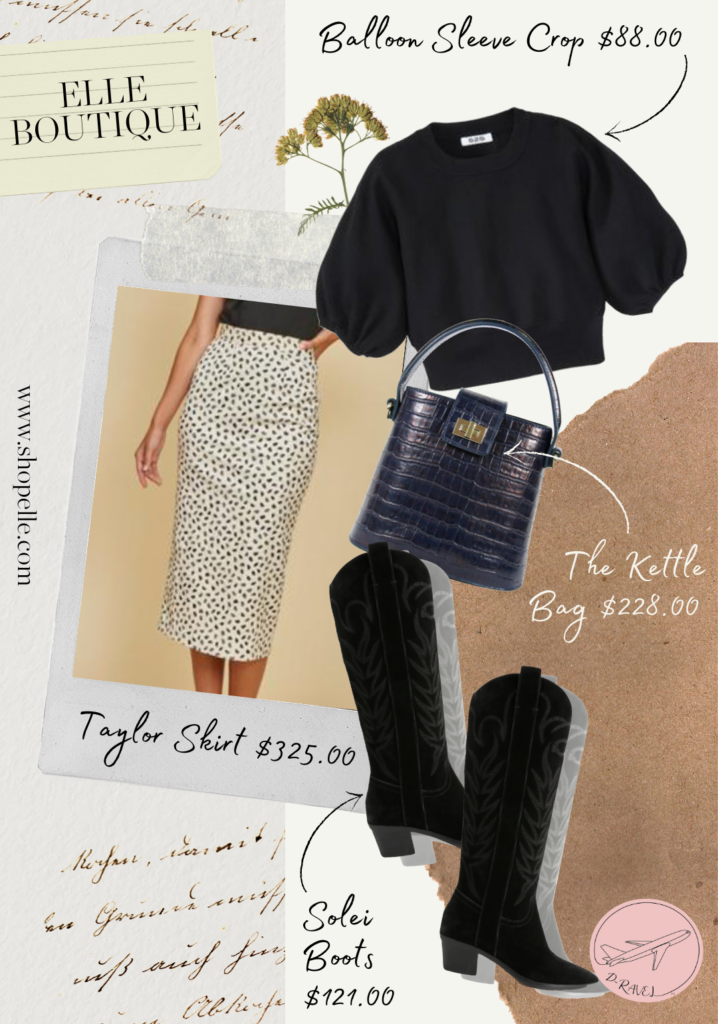 Elle Boutique's black and white pieces were calling our name, and who are we to ignore? Perfect for a cool date night in New Orleans is the Balloon Sleeve Crop ($88.00) paired with the Taylor Skirt ($325.00). Mixing in a bit of pattern and texture is the cowboy-inspired Solei Boot ($121.00) in a timeless black suede and the croc-printed Kettle Bag ($228.00). This look screams Nola novelty, and we're living for it.
Find more of Elle Boutique at @shopelle on IG!
So, if you ever find yourself wandering the French Quarter, snacking on a beignet or simply navigating New Orleans, make sure to stop by these D-RAVEL-approved boutiques. You won't want to miss out on some good ol' Southern shopping!