Madrid, the capital of Spain, has the most vibrant streets, culture, food, and endless shopping that just captivates anyone who visits.
Dearest D-RAVEL Traveler,
I'm an American gal (@YomiGissel) who instantly fell in love with Spain and decided to move here because of the quality of life, and also… let's just say a Spanish man swept me off my feet.
As a stylist, image consultant, and blogger, I can't wait to dive into the styling and shopping part. But before I get into that, I want to give a brief, well-rounded guide of places to eat and things to see while you're here. Keep reading for my recommendations in Madrid: things to do and what to wear!
First thing's first – the food.
Spain has a very varied gastronomy depending on the region. The good thing about Madrid is that it is the melting pot of it all. Plus, it's notorious for its tapas, wine, paella and tortilla de patata (Spanish omelet). Some typical dishes you should try are calamares (calamari), patatas bravas (wedged potatoes served with a spicy tomato sauce), vermut (aromatized, fortified wine), croquetas, huevos rotos, jamon iberico (dry, cured ham) and the list can go on. Three food markets that offer these options and more are: El Mercado de San Miguel, Mercado San Anton, and El Corte Inglés Gourmet Experience in Gran Via.
If you're a healthy food lover like me, you need to try my ultimate favorite place: Honest Greens. This delicious restaurant has so many fresh and great food options that cater to everyone's needs, and they have various locations around the city. You won't have a problem finding one, or any other healthy restaurant for that matter, as the health movement is ubiquitous.
Lunches are usually always from 2 pm to 3:30 or 4:30 pm. After lunch, most restaurants close and reopen for the dinner shift, which goes from 8 pm to 12 am or later. Don't be alarmed if you try to have dinner at 8 or 9 and see terraces and restaurants empty. Places usually start getting packed around 9:30 pm to 12 am. Spaniards tend to have a very late dinner.
Let's explore!
Now, if you've never explored Madrid, these are some of the top tourist spots you must check out. Gran Via is like the Times Square of Madrid: one of the main central roads that offers shopping, dining, and photo ops at every corner. On this street, you have the option of connecting to other nearby areas like Callao (perfect for shopping), Sol, Plaza España, Plaza Mayor, Palacio Real (royal palace – make sure to bring that camera for photos), Opera, Templo de Debod, and Chueca (an area in Madrid that offers so many cool places to eat and drink).
Other areas you can visit are Malasaña, La Latina, Serrano (all the luxury stores are in this area), Puerta de Alcala, Plaza de Cibeles (check out their rooftop, it´s a 6-euro entrance fee that includes a drink) and El Retiro (one of the largest parks of the city, it has so much to offer).
Other places to visit include:
City surfing…
If you have more time on your hands, try to visit other cities in Spain. Not too far from Madrid, Segovia retains the essence of old Spanish cities. It´s about a little over an hour drive and 30-minutes by high speed train. This city is rich with history and is iconic and very known for its roman aqueduct with more than 160 arches. If you want to explore more, another beautiful and ethereal city that is only a 40-minute drive from Madrid center is Aranjuez. This beautiful, elegant and charming place will leave you in awe. You must visit its royal French-influenced palace and its gardens.
Toledo, a mixture of eras and settlers and well-preserved landmarks is intertwined with three cultures Arab, Jewish and Christian. The city of Toledo is a testament of Spain's medieval history worth seeing. And if you're into hiking, this hidden gem is a sculpture park, through huge rocks and mountains unique for its carved rocks displaying faces – the ruta de las caras. This spot is spectacular with stunning views and a hidden treasure that not many people are aware of.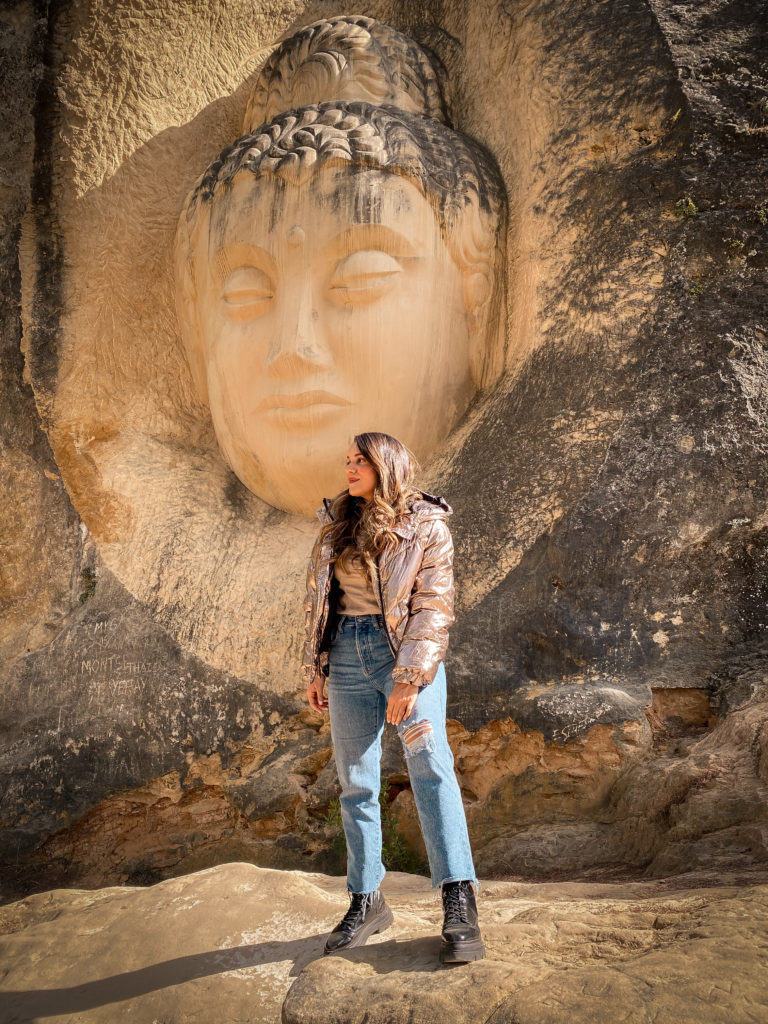 What to wear?
Now onto the part that makes me most thrilled, what to wear when you come to Madrid? Ultimately, that depends when you visit. Madrid experiences all four seasons, which are marked by weather changes. Spring, being from March to June, is one of the best seasons here because the weather is just perfect. March and April are still fairly chilly, however, I recommend bringing clothes that are adaptable to changing weather. Especially in the months of April and May, which is when the weather is most uncertain. It does tend to rain more during these months and the temps vary – some days are very warm and other days are cooler. Packing ranges here, so bring light sweaters, jackets, short and long-sleeved shirts & tops, dresses, jeans, sneakers, or any closed-toe shoes, such as boots and sandals.
Seasonal attire
The sweltering summers of Madrid are pretty brutal. Summer begins from June to mid-September. July and August, being the most unbearable months. The weather is extremely dry and scorching hot. I recommend packing as light as possible. The less clothes, the better. Shorts, skirts, tank tops, light tops and tees, dresses, sandals, comfy shoes, of course. And one of the most important things you MUST pack is SPF. During the summer, I usually opt for dresses because it's the easiest thing to wear while gallivanting through the city. September is usually the time where I slowly start introducing jeans again because the weather starts creeping towards fall. The days are warm, but the nights are cool.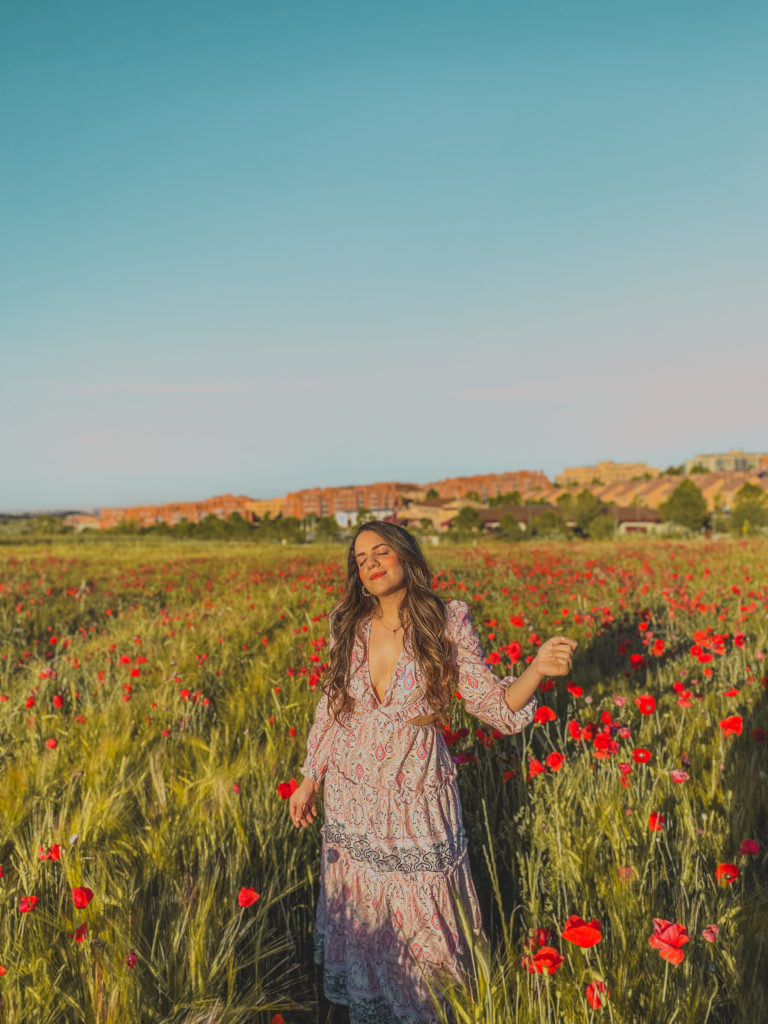 Fall fashion is a little trickier because it's like you're playing the wheel of fortune, unpredictable as can be. Autumn is from mid-September to mid-December. The last few weeks of September, entering October, can be sweet and warm, still lingering to summer, and other days it can get chilly and windy. If you come during this season, pack sweaters, cardigans, jackets, jeans, boots, sandals, tops and tees, and any transitional pieces. However, come November and December, the weather really starts getting frosty. So pack as if you're coming during the winter season.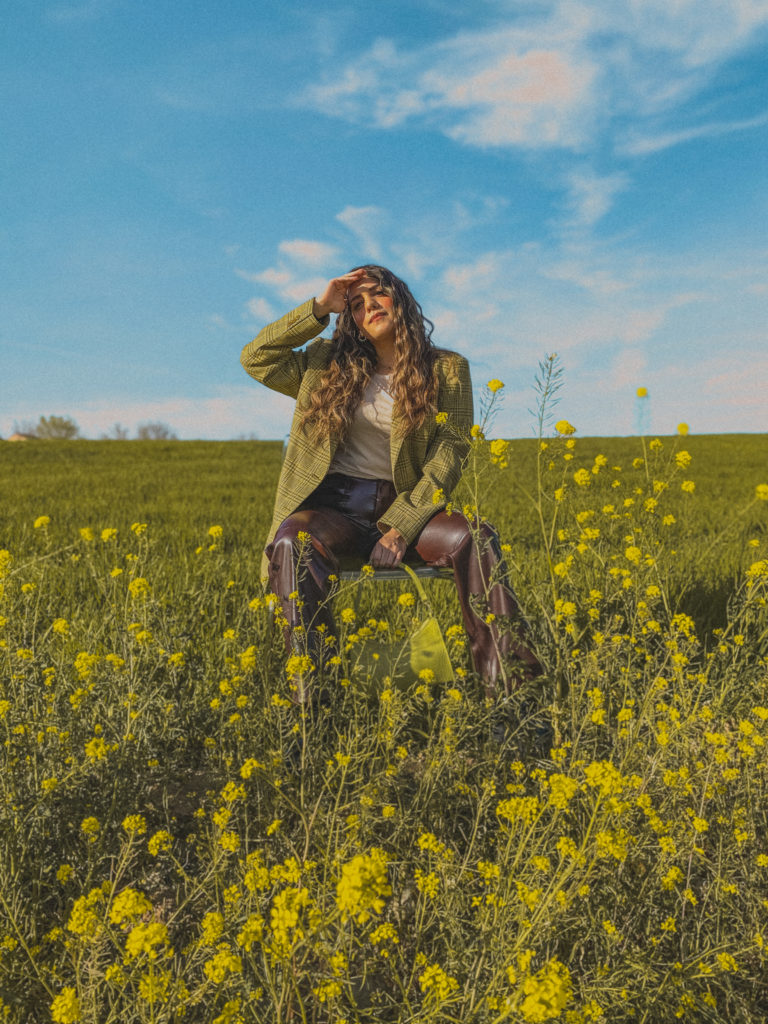 Winter is from November to February and rolling over a bit into March. During these months the cold is cold, but the streets are bright. One of the things that I love about Madrid is that they take Christmas décor very seriously. The streets of Madrid are adorned with multicolor festive lights from November to January. Pack heavy knits, sweaters, coats, boots, jeans, thick pants, and anything that might keep you warm. I would recommend wearing layers because the heaters here are no joke. The heater is always blasting, making it a bit uncomfortable at times. So layers are a MUST!
Ready to shop?
If you're looking to hit the shops, scroll back up to see the shopping areas I mentioned. By the way, if you are a Zara & Tous lover like me, hold on to your purse because these stores are much more inexpensive here. Some stores I love to shop at include:
I´m sure I can spend all night jotting down stores. The true fun is roaming around the city and discovering new stores to take out your credit card and shop!
Madrid, a beautiful city with an abundance of activities to offer. Those who frequent the clubs usually party until 5 or 6 in the morning. People's terraces are always filled with food and laughter. The Spanish enjoy a fine wine and a good tapa. It offers an influx of bars in every corner, so there's never a dull moment in this city. Plus, if you want to get away from the busy city life, Madrid also has the Sierra, only 40 minutes away by car or train. If you ever come to Madrid, don't hesitate to reach out to me via Instagram @YomiGissel.
I love meeting new people and I'm always open to being a tour guide, if I'm available, of course. There´s nothing like hanging out like the locals. Or, take a look at my Instagram @YomiGissel for inspiration. It's my pleasure to reveal not only the beautiful places to visit, eat at or take photos in Madrid, but other places within Spain.
Here are some pictures to inspire you. All these photos were taken in Madrid.