Hey D-RAVEL travelers!
My name is Charlene (@positivitea.blog) and I'm a lifestyle blogger who loves to travel! I've been around the world and Tokyo is one of my top destinations. I was lucky enough to have visited during the month of October, and I want to fill you in with my travel guide to Tokyo, Japan.
Tokyo is filled with modern, traditional, out-of-this-world and kawaii (cute) experiences. Here are some tips that can help you navigate through the city!
Where to Stay
I stayed in the JR-East Hotel Mets. I recommend staying in Shibuya because everything is within walking distance. It's close to shopping, food spots and the Meiji Jingu temple!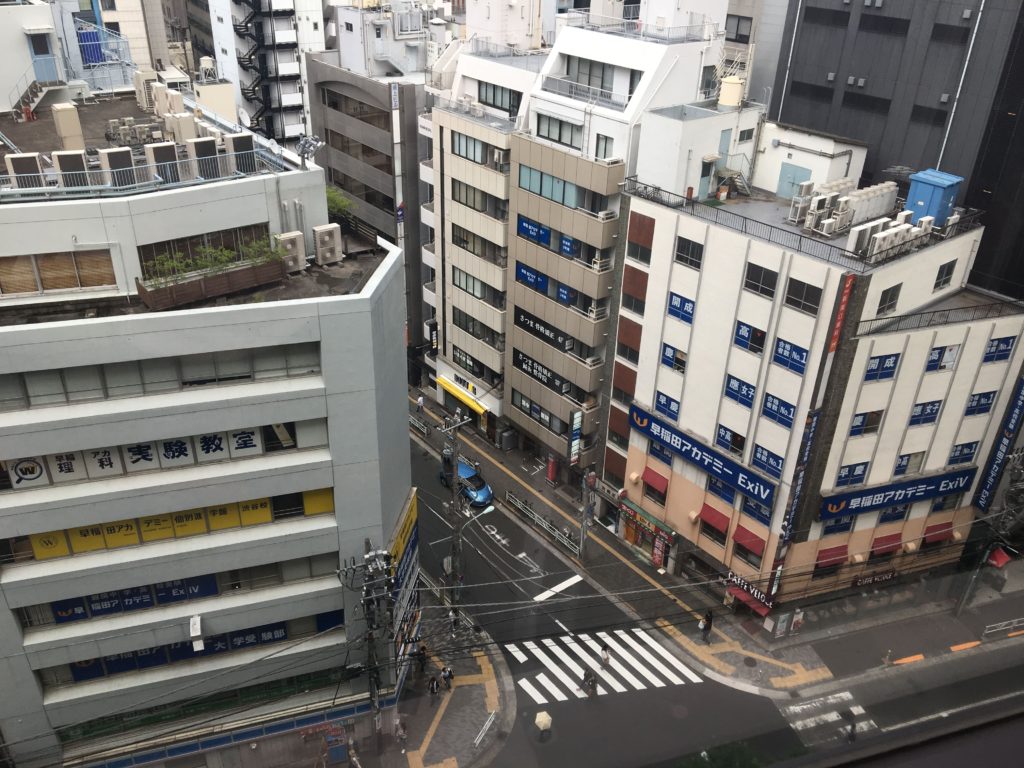 Food
Here are some food spots you should check out if you're on a budget:
Uobei Sushi: I still dream about their sushi. I ordered sushi on a tablet and the food came out on a conveyor belt. Everything was fresh and delicious! We ordered different sushis from fresh tuna and salmon, to corn sushi and spicy mayo fries! We spent around $20 for two. It's fast and delicious – we ate at Uobei Sushi every day.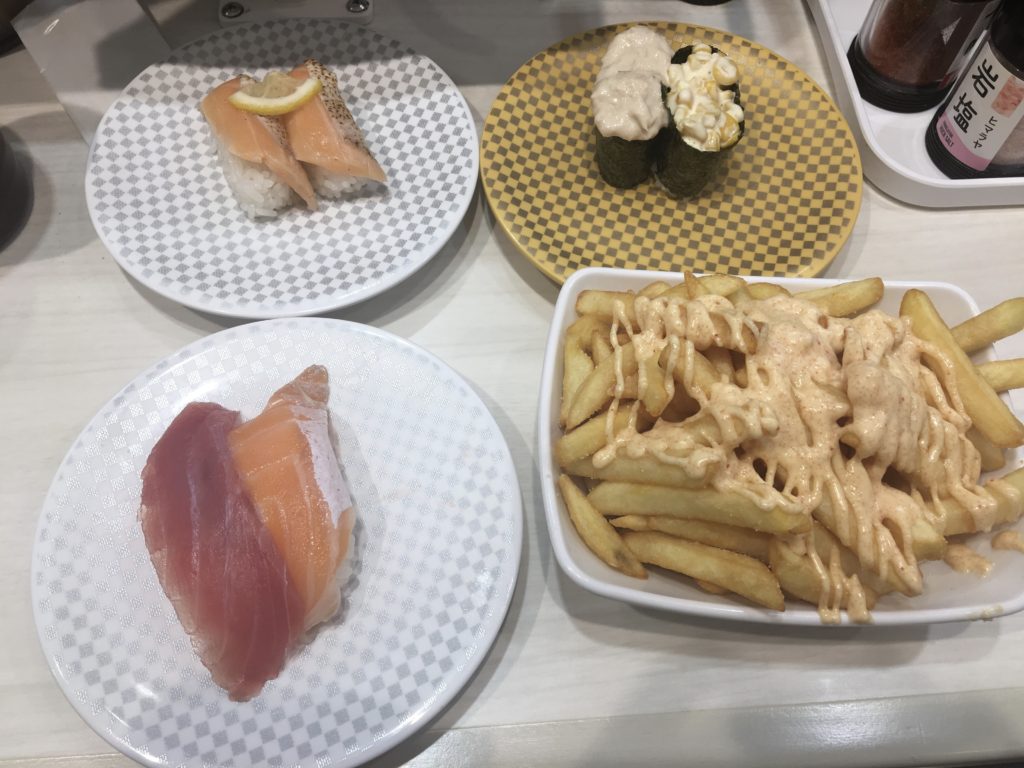 Ichiran Ramen: The best ramen I ever had! As I entered, I ordered from a machine and got a ticket. The seats are arranged as a row of booths. This place is also great for solo travelers because you get your own private booth to enjoy your ramen. If you're with someone, all you do is fold the divider. You circle your ramen preferences on a paper menu. You can order more noodles, meat, or sides, and there are options to choose your level of spice and noodle texture. The ramen was perfect – thin noodles, rich broth and runny egg. I loved it!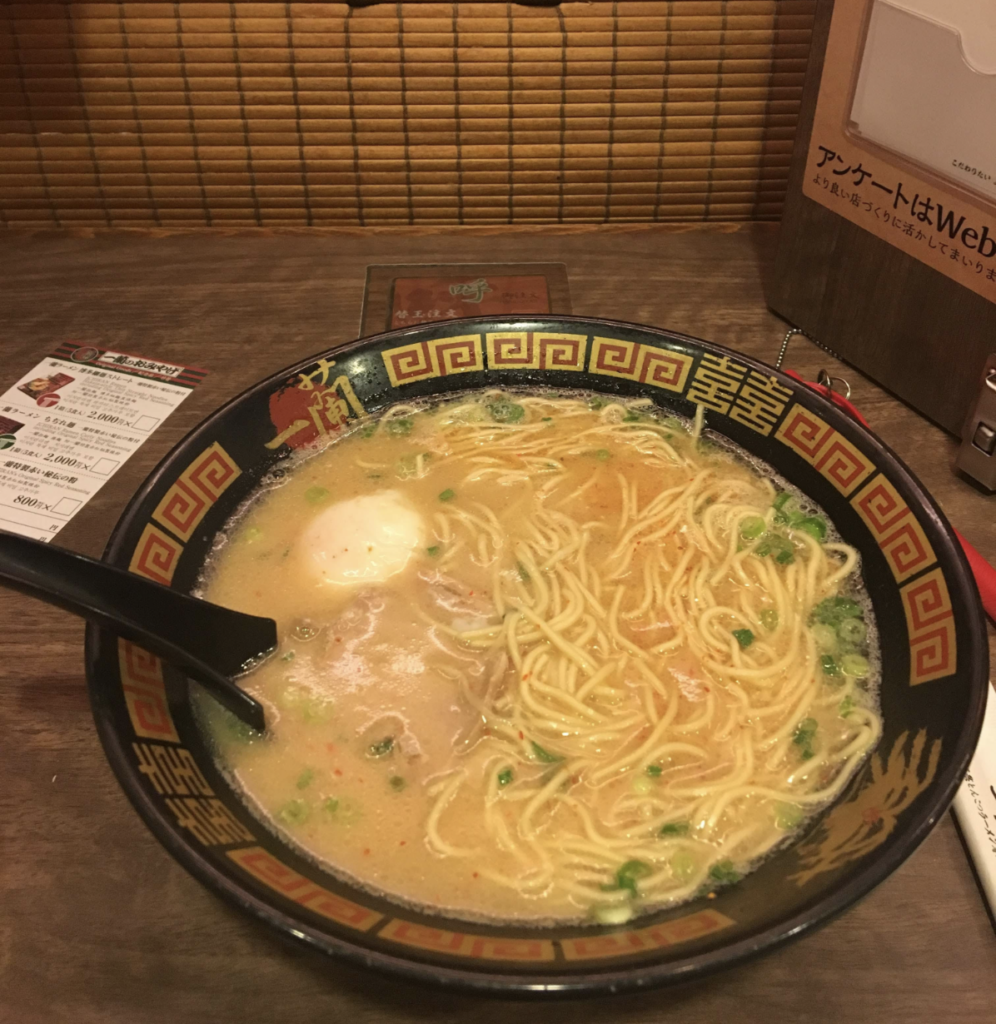 Convenience Stores: Lawson was across the street from our hotel. It was surprising to get delicious food at a convenience store. I bought peach flavored water, cream custard rolls, sweet potato glazed chips, and egg salad and tuna sandwiches. The food was so fresh, especially if you go in the morning. One of the best things to eat is the egg salad sandwich. The bread was soft and fluffy like a pillow, and the egg salad was creamy and melted in my mouth! I highly recommend it if you visit.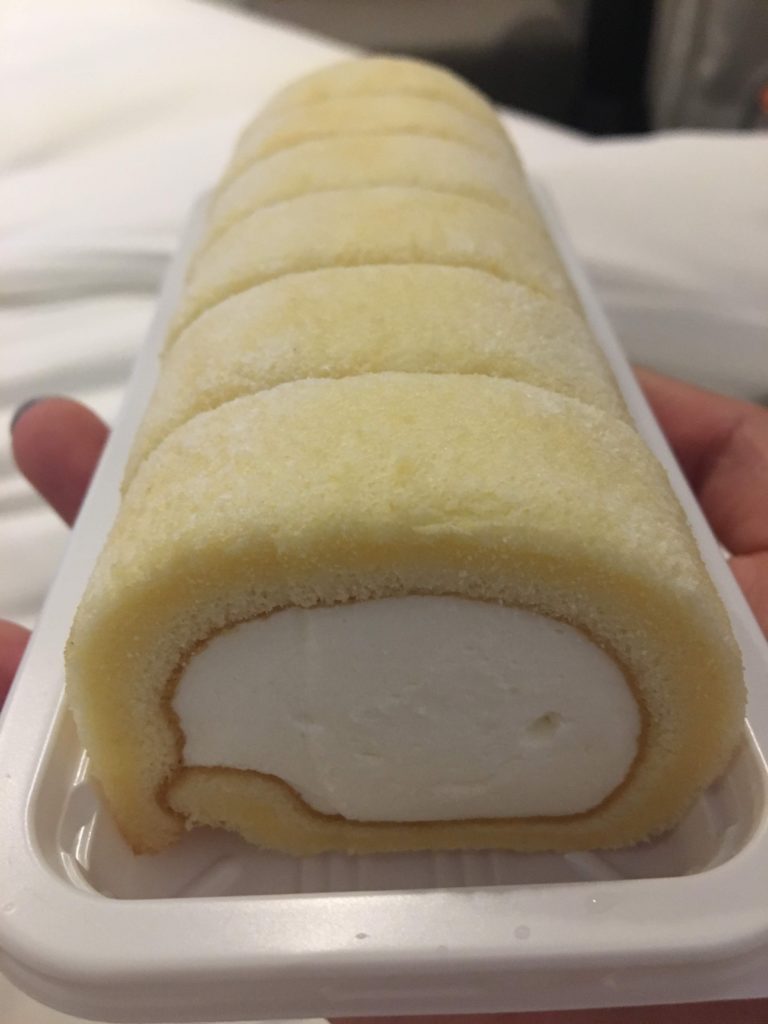 Places to Visit
Shibuya
Neon lights, bright colors, thousands of people, music, shopping, eating! It was like walking in an anime. Here are some places you can visit:
Shibuya Crossing: Where thousands of people cross the street at the same time. It is a chaotic, shoulder to shoulder mass of humanity, but it is wonderful. Tip: there is a great view from Starbucks! Great place for pictures.
Visit shops such as Shibuya Loft, Don Quijote and fashion boutiques.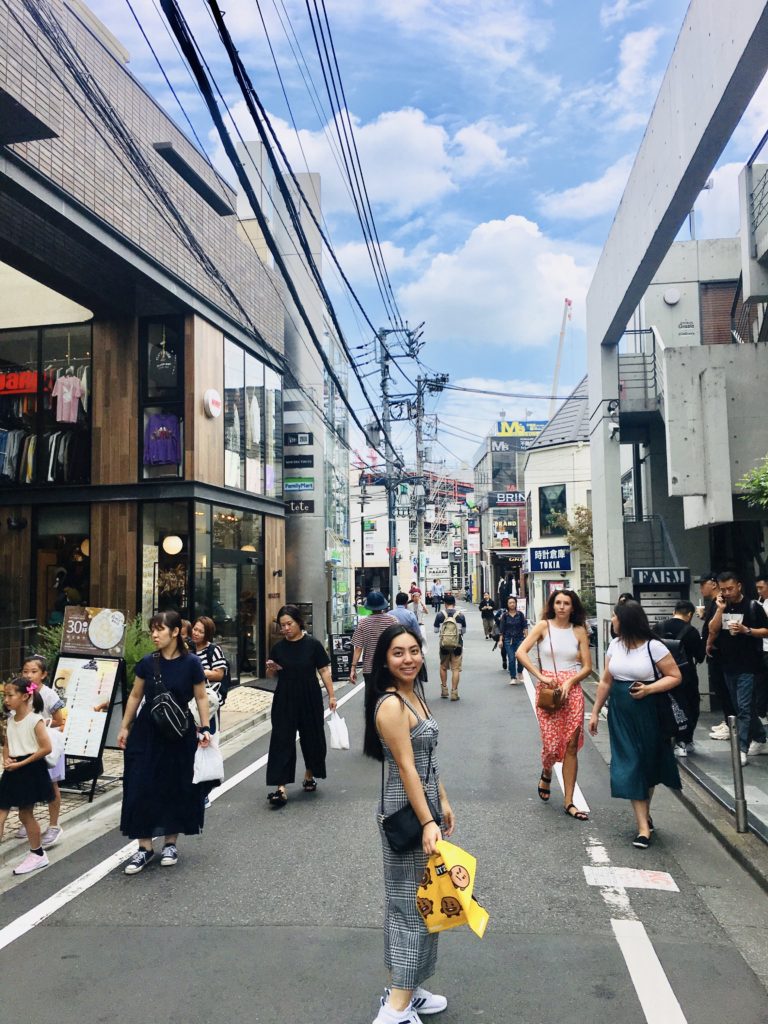 · Don Quixote: Shop here for souvenirs, snacks, beauty products, and technology gadgets.
· Meiji Jingu temple: Very close by! Go early for the peace and quiet.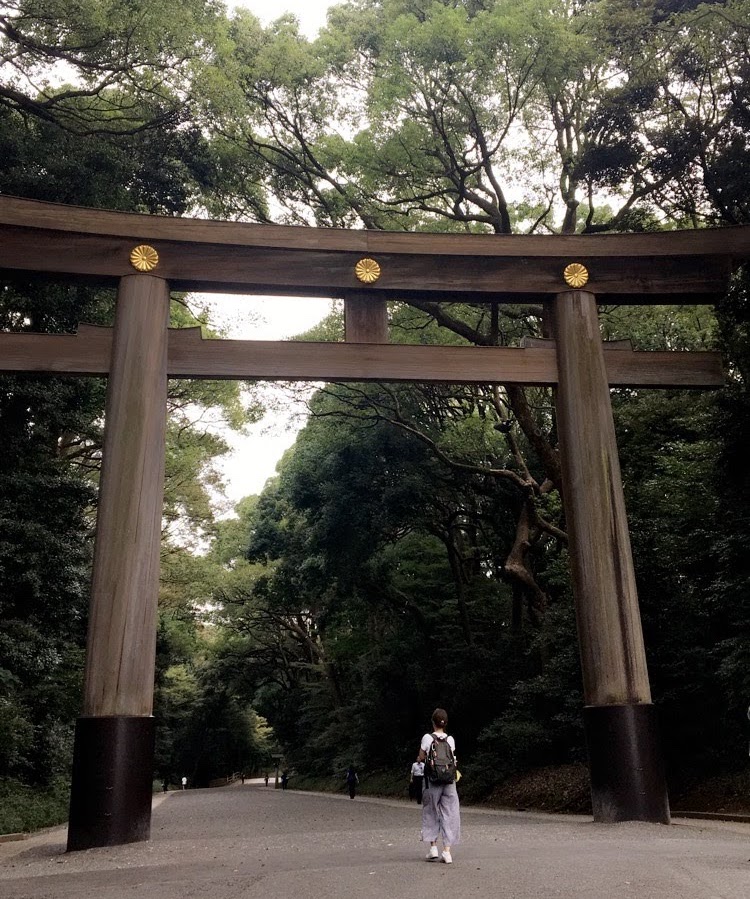 Harajuku
Takeshita Street: Where you can shop at all the kawaii and colorful stores! It's across the street from the Harajuku station.
Dessert stalls: I ate a cheesecake crepe filled with matcha ice cream. You can also stop by the Totti Candy Factory for a giant, rainbow cotton candy!
Animal cafes: You can pet animals in owl, cat, and dog cafes while having a coffee beverage!
Fashion stores: You can shop for vintage, trendy, pastel clothes and jewelry.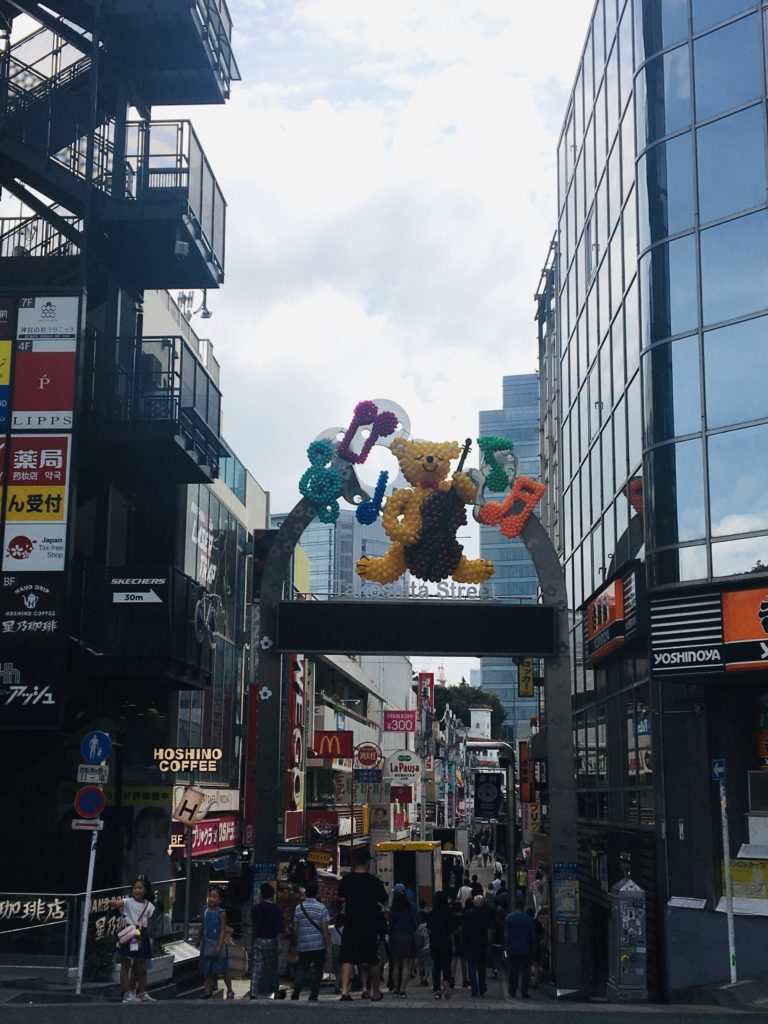 More Cities to See
Koto-Aomi
You have to take the metro to get to this area from Shuibuya.
Teamlab Borderless Museum: This museum was a maze of exhibits that featured lightbulbs, flower projections, dancing lights and big balloons. They also had interactive exhibits like a slide, trampoline and swinging vines! TeamLab Borderless is one of the best museums I've ever been to! It's also a great place to take photos.
VenusFort: This mall offered fashion boutiques, souvenir shops and restaurants. It also had European-style decor that reminded me of Caesar's Palace! Take pics with the view of the city and the Rainbow Bridge!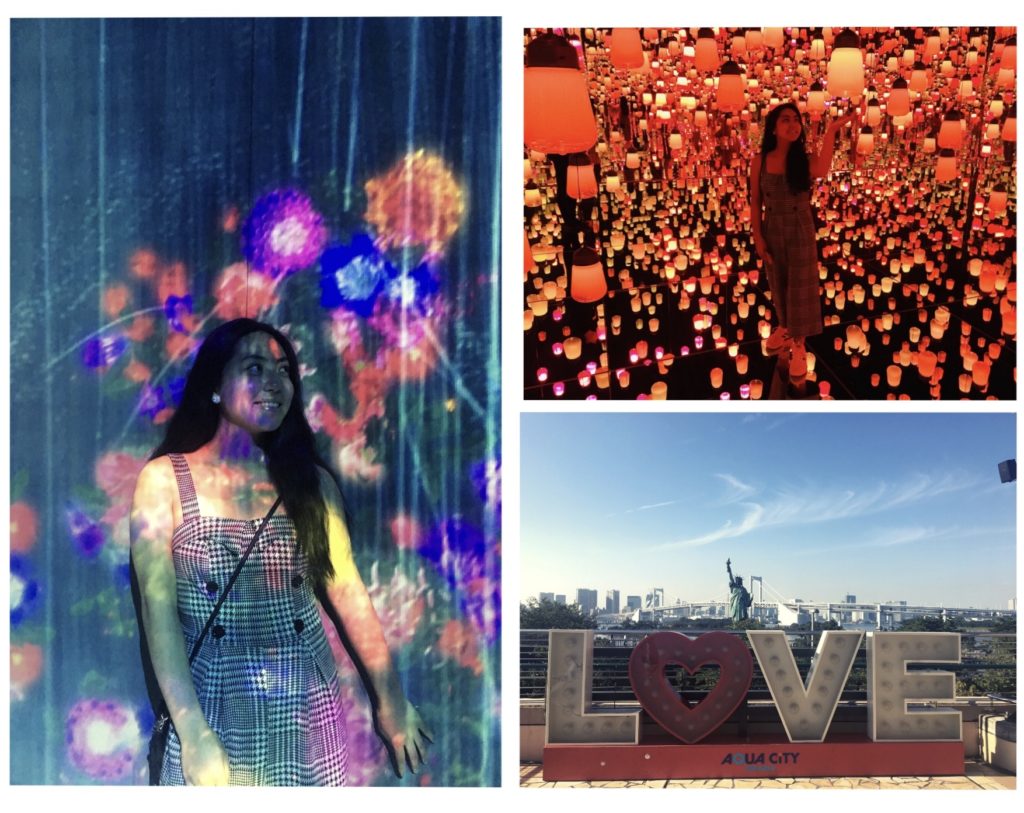 Asakusa
Asakusa is a city that resonates with old Tokyo and houses street food and Sensoji Temple. One of my favorite areas! Be sure to take photos in front of the big red lantern.
Enter the Sensoji Temple to get your fortune! (Upon entering, clap 2 times and bow as a sign of respect.)
Another common thing in this area is that you can rent/buy a kimono and wear it respectfully from one of the shops.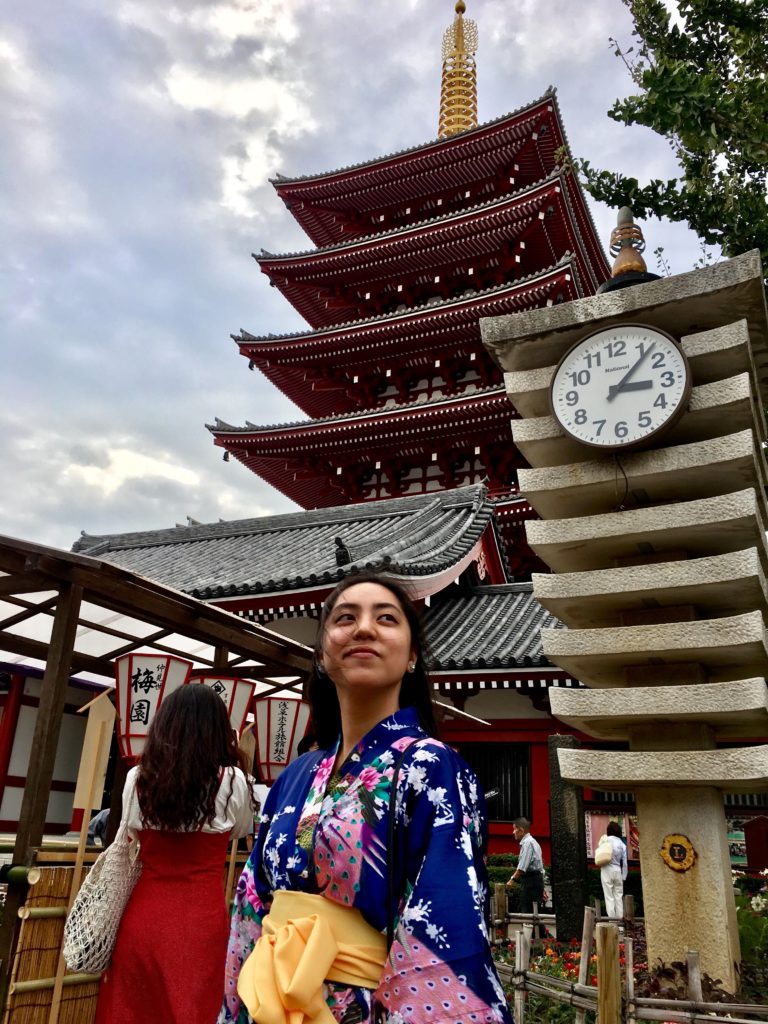 Shinjuku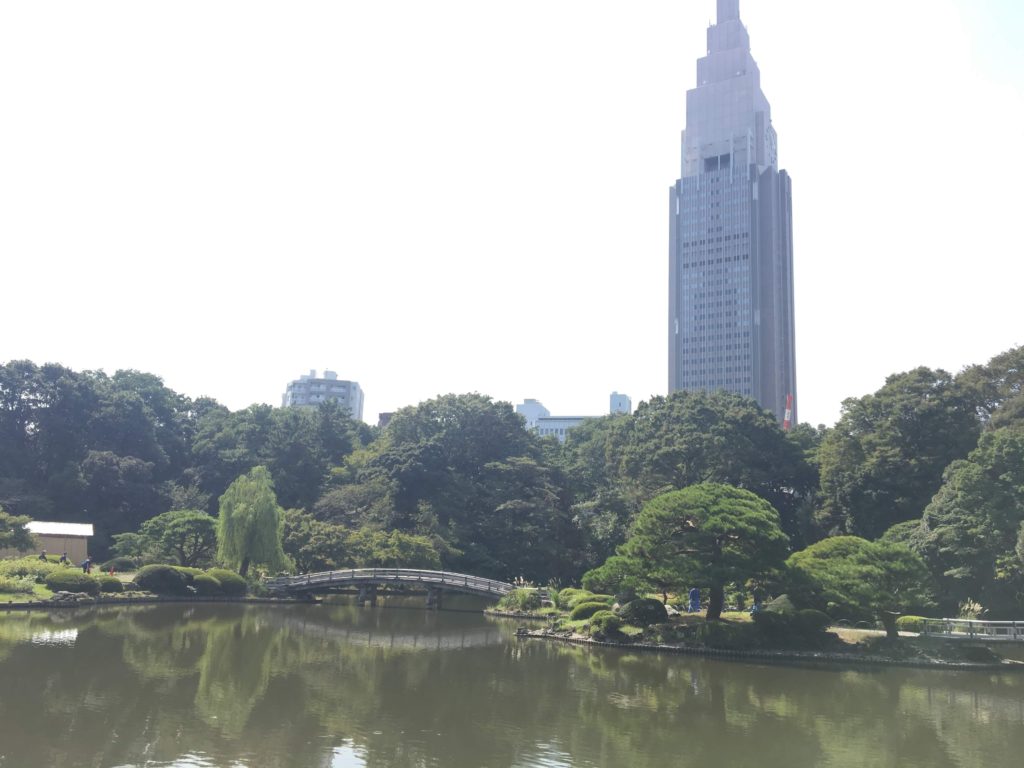 · Omoide Yokocho: Shopping, restaurants and a Godzilla head on the top of the cinema building! Tip: Explore Shinjuku at night to see the lights!
· Yakitori Alley: It is filled with compact restaurants and bars that open at 3pm.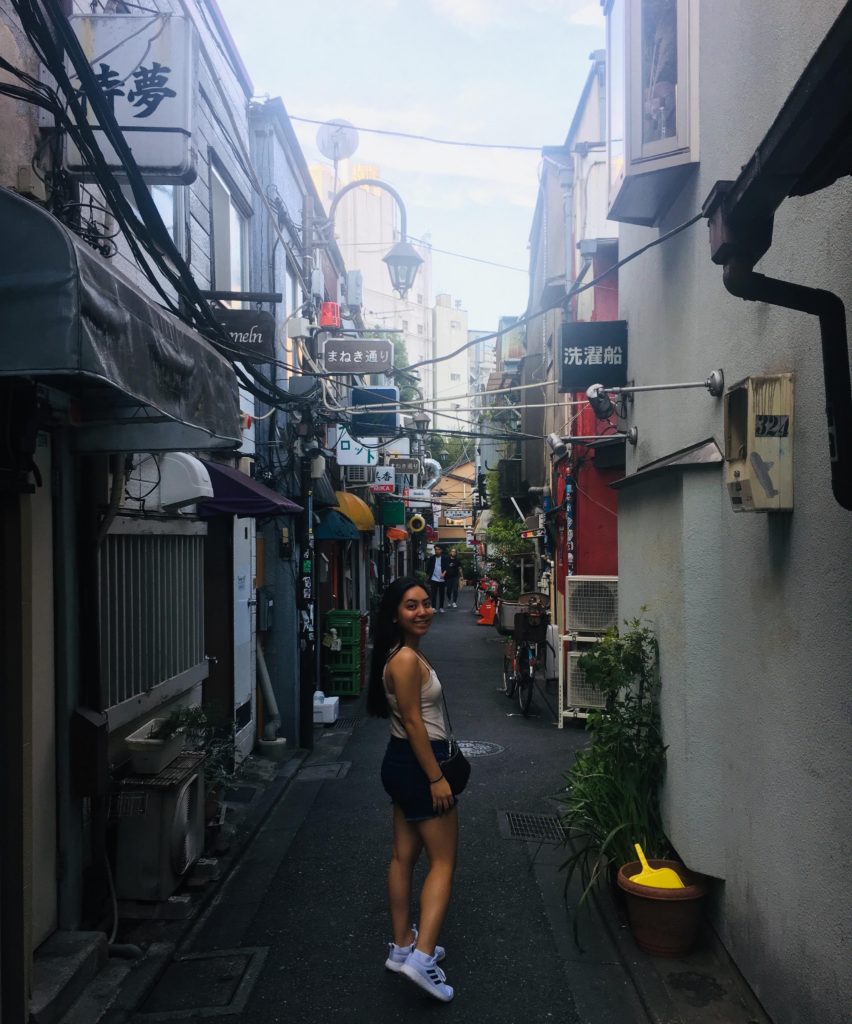 Helpful Tips
I always carried a small fan and portable charger in my purse! It definitely helps especially when it gets hot and you are draining your battery by using your phone for photos
When visiting the temples, I recommend going early before the crowds and for a more peaceful vibe
Be respectful and learn at least the basics of Japanese
Pack light!
Plan an itinerary ahead of time
I hope this guide of travel tips inspired you to visit Tokyo, Japan!