If you've ever wondered what to pack for your Miami vacation, then this post is for you! We're covering all things style with Miami fashionista, attorney, and blogger, Maitte. Keep reading to discover what to wear in Miami.
After you're done reading this post, you'll know exactly what to wear, where to shop and how to look effortlessly cool – like a true Miamian.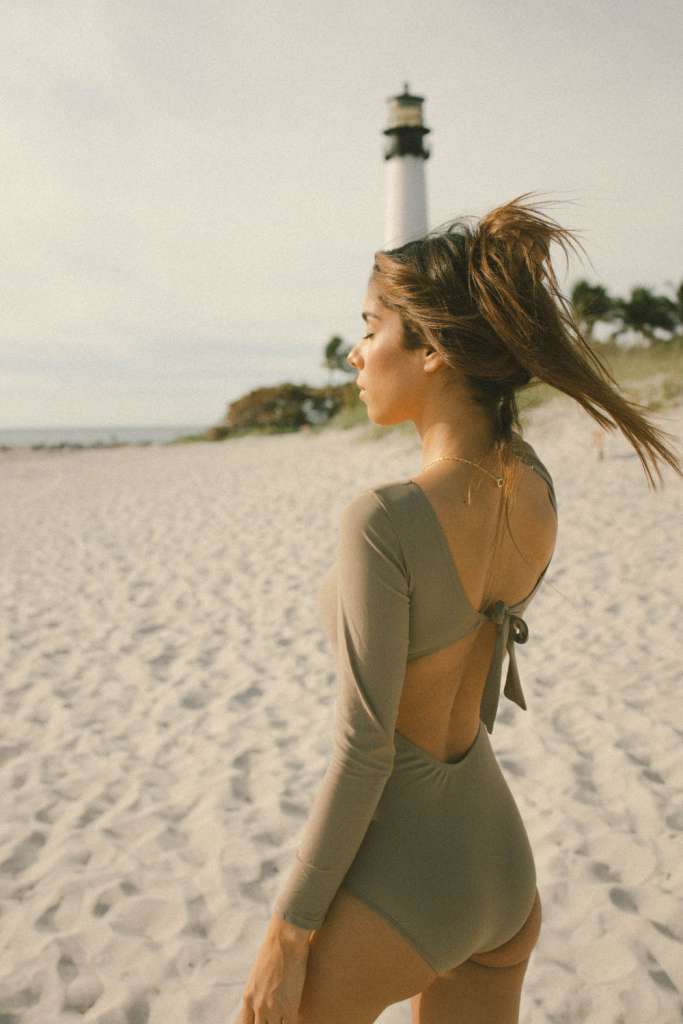 Miami is an interesting place. If you've never visited, I'm sure you're envisioning something out of a hip hop music video with an endless line of girls in thong bikinis. And to be fair, you're not wrong. Miami is a VERY sexy city. After all, it's an international hub for tourists and business travelers alike. I'd be lying if I didn't tell you we have some of the world's most beautiful people. But more importantly, some of the most creative artists, designers and musicians live here.
Miami's Fashion Migration
In the last couple of years, Miami's style has evolved. What used to be known as the city of form fitting bodycon dresses, Colombian style, push-up jeans and halter tops has really developed an edge. With street style designers like Pharrell and Virgil Abloh opening pop ups and influencing the city, Miami fashion lovers are moving away from that put-together, dolled up look and are incorporating items like jogger sets, mixed prints, color blocking, athleisure and other streetwear looks into their everyday fashion.
One of my personal favorite ways to incorporate these trends into my wardrobe is by mixing in androgynous pieces of clothing. For example, instead of wearing a bodycon dress and stiletto heels for a night out, I throw on an oversized men's shirt to wear as a mini-dress with my favorite chunky sneakers, or cool booties if you want to accentuate your legs even more.
Bonus points if you incorporate a retro 70's-style color palette or psychedelic print. They're all the rave at the moment. But more importantly, celebrate your individual style and personality. That's what Miamians love to see and celebrate. And if you're ever in doubt, reach out to your girl and let's get you on the right track!
What to Wear in…
1. The Gables/South Miami
So, you're visiting Coral Gables! Maybe you're there to see the Venetian Pool, spend an afternoon at Fairchild Botanical Gardens or get artsy at the Lowe Art Museum. I love the South Miami area. I think it's probably my favorite area to boutique shop and grab a bite to eat when I want to stay out of overcrowded areas like South Beach & Brickell. Some of my local favorite places to shop are Market Miami, Blush Boutique, Studio LX, and my all-time favorite place to buy designer clothes: Shop Splash.
The vibes in Coral Gables and South Miami area are definitely a little bit more refined than in other places. After all, it's more suburban, family setting area. There won't be much crazy partying here, but if you're looking for a nice afternoon stroll into interesting shops, ice cream parlors, and beautiful parks, then you won't want to miss adding this area to your itinerary.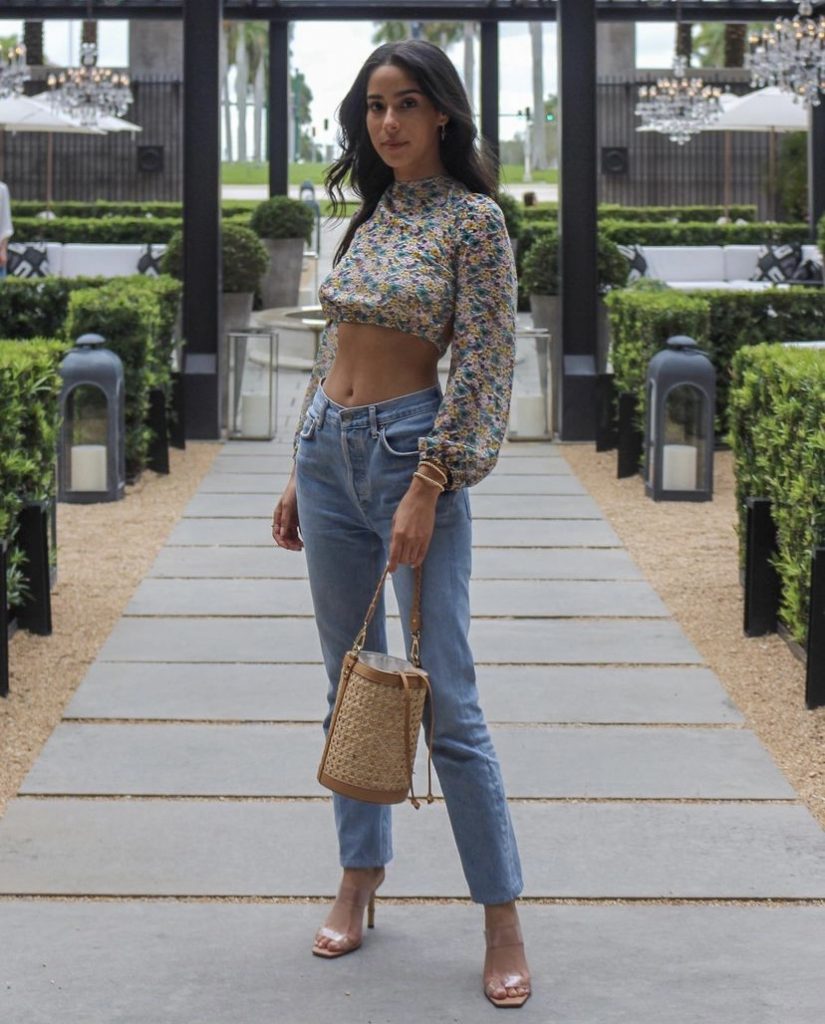 Personally, I think an ideal outfit for the Gables/South Miami area is a pair of straight-leg jeans, a flowy top and a delicate pair of heels. Shop the straight-leg pair by Agolde: a mature, refined, fit with high-waisted detail. This pair compliments most body types as it cinches the waist and adds length to the legs.
2. Brickell
This one is for my trendy fashionistas! Brickell is definitely a spot you want to check out while you're in the area. They have the trendiest bars, shops, rooftops and eats. Some of our local faves include RedBar, Barsecco and of course the East rooftop called Sugar and their "secret" Tea Room.
For all things shopping, you want to hit up Brickell City Center where you can find both local boutiques like Seek the Label, but also big retailers such as Zara and Sephora, along with endless dining options.
Your attire in Brickell depends on when you go. If you're there during the work week, it's going to be mostly young professionals in casual business wear. However, if you go hang out on a Friday or Saturday night, you would maybe want to dress up in a black mini skirt and some sexy heels. After all, Brickell has some really nice, high-end bars, so you'll want to be photo ready.
3. Downtown Miami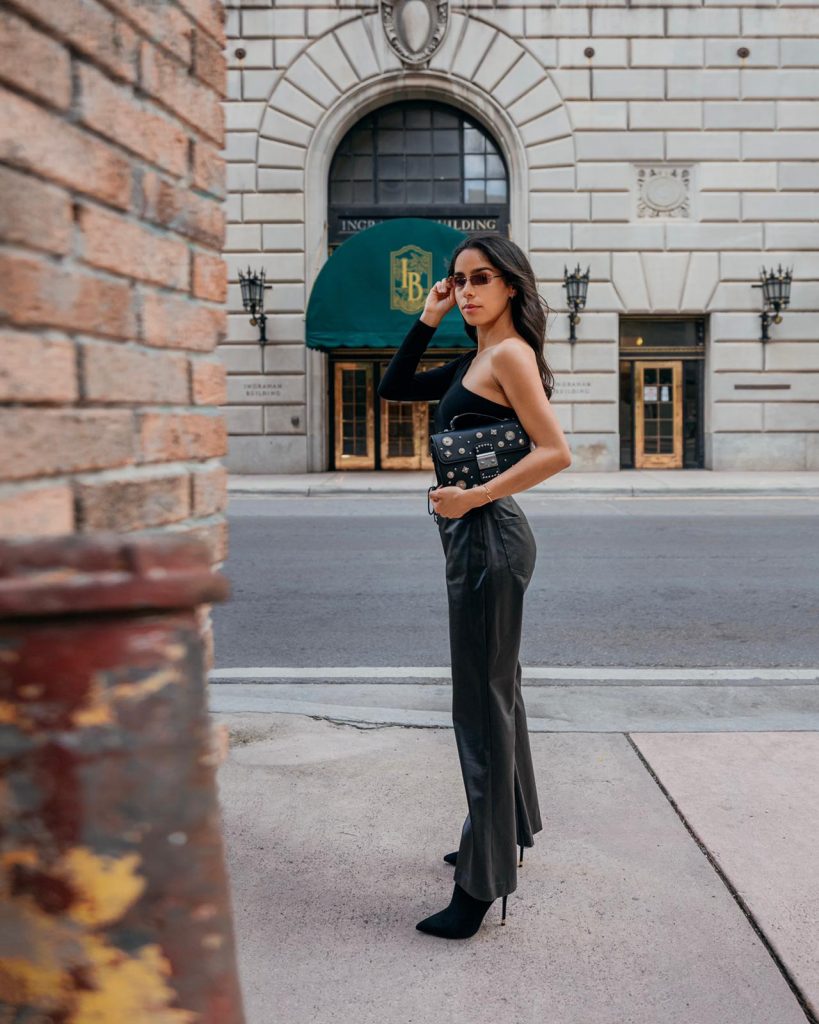 I love downtown Miami. Not only is it where I work, but I think it's the coolest place to meet artists, musicians, poets and other young creatives. My absolute favorite time of year is when it gets close to Art Basel (early to mid-December) so all of these hidden, hole-in-the-wall art galleries that feature up and coming artists start to pop-up. Although it's a popular scene, something about the grungy, modern art inside of transformed downtown lofts feels incredibly intimate. I strongly urge you to spend some time checking out downtown when everything in Wynwood and the Design District get oversaturated with celebrities and tourists during art and music week.
I get a lot of fashion inspiration from Downtown. Before COVID-19 shut-downs, one of my favorite pastimes was people watching on the metro. Downtown has a very lively energy. Its fast paced, no BS, booked-and-busy scene calls for an effortless cool attire.
Downtown Miami is the place you can experiment with streetwear all day long! Try an oversized black blazer from a local thrift store like Lotus House Shop, where your proceeds will go towards supporting a shelter for women and children. Or even the Salvation Army and Goodwill near downtown. Try mixing baggy pants with chunky sneakers or any athleisure set. I love shopping athleisure on Kith (you can shop online or in store in Miami Beach) and for cheaper options I love ASOS.
Local tip: Taking the metro mover inside downtown/Brickell is completely free. So, stay a while and make sure to snap a good photo. The muted colors contrasted with the blue sky and green palm leaves look incredible!
4. Ocean Drive
This is your time to show some skin! Soak in the sun (please wear a responsible amount of sunscreen) in your favorite sundress. Bonus points if you incorporate any 2021 summer fashion trends such as cutout dresses.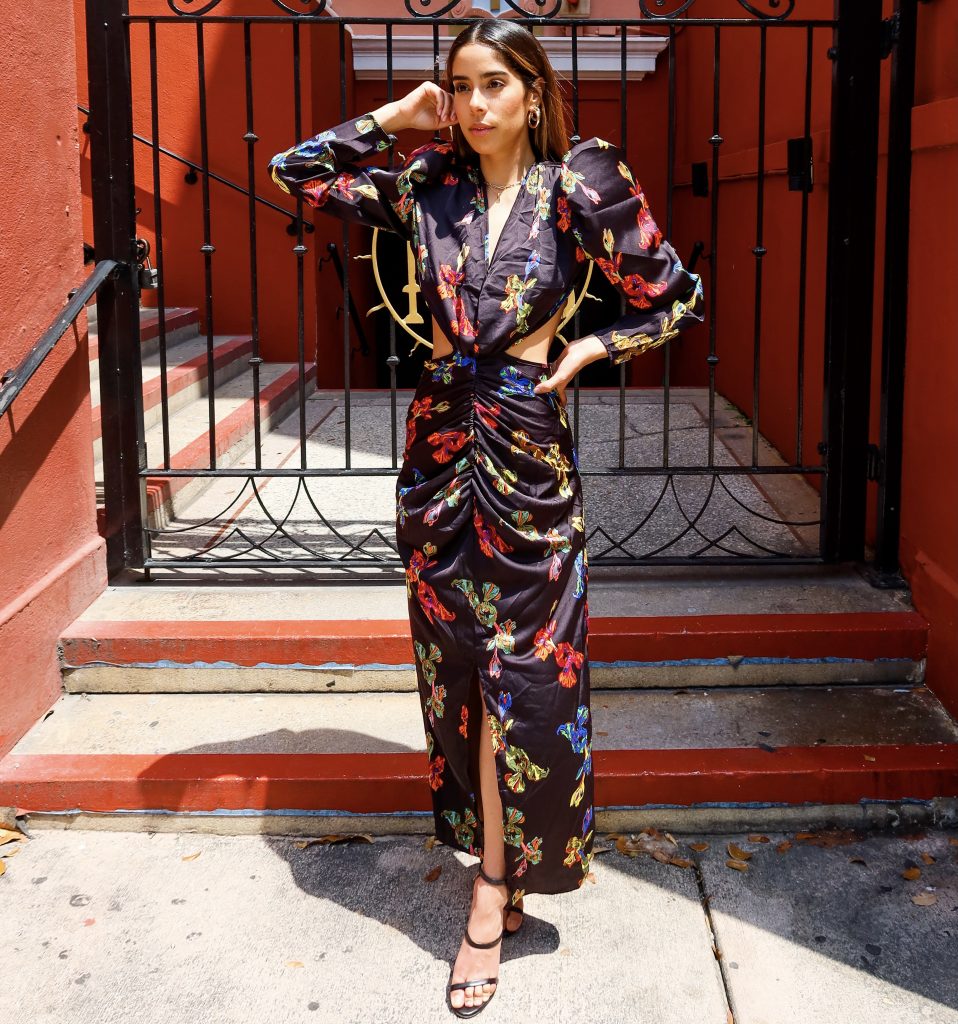 Ocean Drive is a cool place to snap some photos, grab a bite to eat and a drink. I'm so glad that spring break is over and that curfew is lifted, although the city is still feeling the aftermath and organizing beach clean ups in order to alleviate some of the destruction.
No matter what you have going on, my dress recommendations for South Beach is always to keep it refined, chic, and effortless. This is one area where you don't want to overdo it, because you're likely already sweating walking from the Uber to the restaurant. My go-to sundress recommendations are from boutiques like Shop Splash and Studio LX. Pair your maxi dress with some kitten heels or neutral sandals and you're already going to be the best dressed person anywhere you go.
5. Miami Beach
Repeat after me, I am bikini body ready!
This is the time to embrace your figure and confidence no matter at what stage you're at in your fitness goals. Miami is known to be a VERY superficial city, and I can't disagree with that stereotype. However, we're a superficial city because we confidently embrace our bodies, figures and uniqueness. Confidence looks good on everyone. You don't have to be a size 2 to throw on your thong bottoms and shamelessly tan those buns.
So, if you're thinking of visiting Miami but are planning your fitness routine way in advance, I'm here to tell you that you're probably overthinking it. Come to Miami to have the best time, soak in the culture, eat the best foods and get a glowing tan.
Stand out and your look best at the beach with one of the hottest 2021 summer trends: tropical-print bikinis. I've gathered the hottest bikini trends that you can shop ahead of time and get them super cheap before they run out. Additionally, hit the beach like a true Miamian with these 10 beach essential items. Everything listed is linked to shop with affordable finds.
Hidden Gems
Looking for a unique place to have some drinks that not many people know about? I'll let you in on my little secret. CSTMHAUS, a membership rooftop bar, located on top of the Faena Bazaar is a place where Miami artists, models, people from the tech world and more go hang out. Even if you're not a member, you can enter for as low as $30, which goes towards your consumption once inside. It's truly one of my favorite places to hang out during the day when I need a break from WFH, and I love to mingle and meet interesting people during the evenings. If you have any questions about CSTMHAUS please don't hesitate to reach out via message.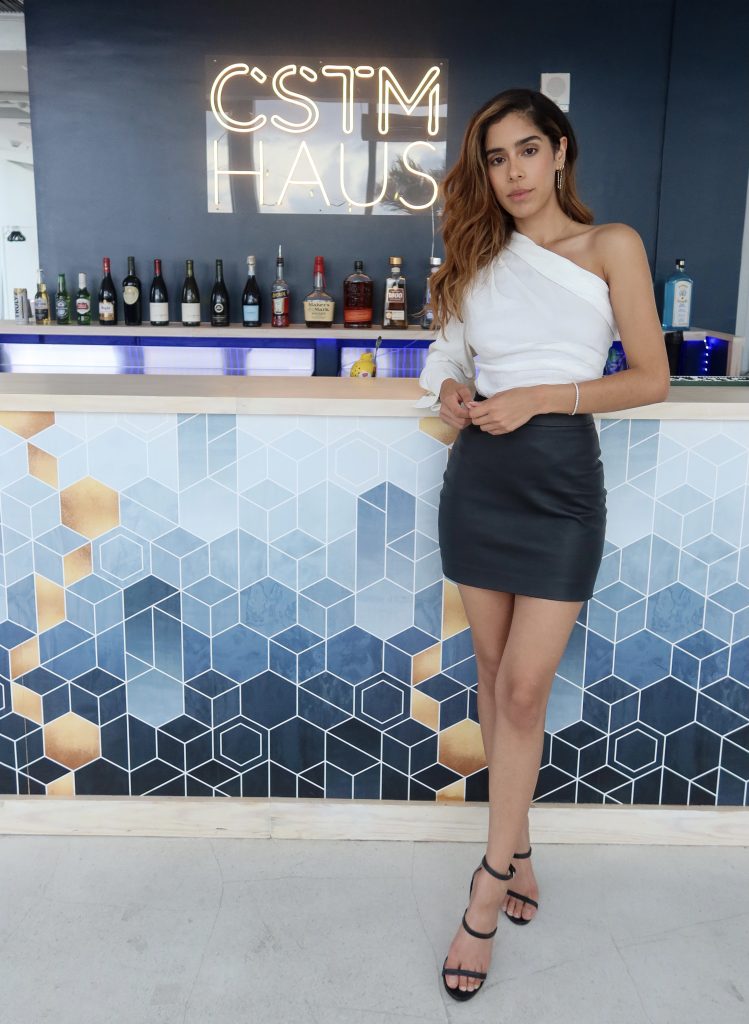 Post written by Maitte Barrientos: attorney, fashion model, and blogger living in Miami. Connect with her on Instagram to stay current on all things fashion, beauty, and lifestyle.