While you may think it's essential to pack your most luxurious pieces to Paris, did you remember to pack your fashion basics? Don't get me wrong, everyone needs a fabulous Parisian shopping spree as well, and I have some boutiques you won't want to miss out on.
Dearest D-RAVEL Traveler,
Bonjour! Je m' appelle Marissa. In other words, hello! I'm Marissa (@marisssssa.jo), and I am thrilled to be sharing inside tips on what to wear before embarking on your trip to the fashion capital of the world.
Having had the opportunity to live in Paris collectively for two years, I had a front-row seat to the in's and outs of a French woman's closet.
Parisian Style Inspiration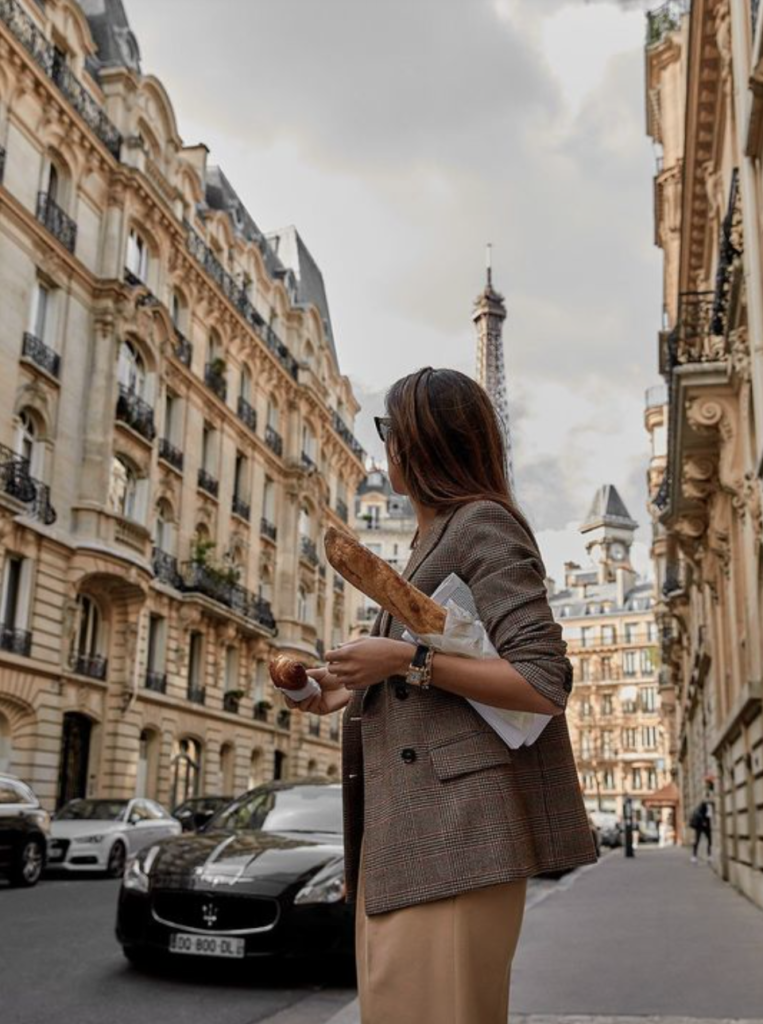 The wonderful thing about the Parisienne's is that they keep fashion basics in their closet to transition into any season and trust me; these pieces can be worn for decades to come. Of course, except for splurging on a few trendy items here and there. So let us begin with the basics:
Jeans
Jeans, anytime, anywhere, and anyway. Not jeggings, jeans. Mom jeans, boyfriend jeans, jeans with embroidery. You get the picture.
The White Shirt
The white shirt. It's iconic and timeless.
Black Blazer or Black Leather Jacket
This type of jacket is an absolute must pairing with a scruffy pair of jeans (the ones you'll wear your entire trip). You can wear this staple on days when you are jet-lagged or don't feel like putting together an outfit. The best thing about it? You'll still look effortlessly chic.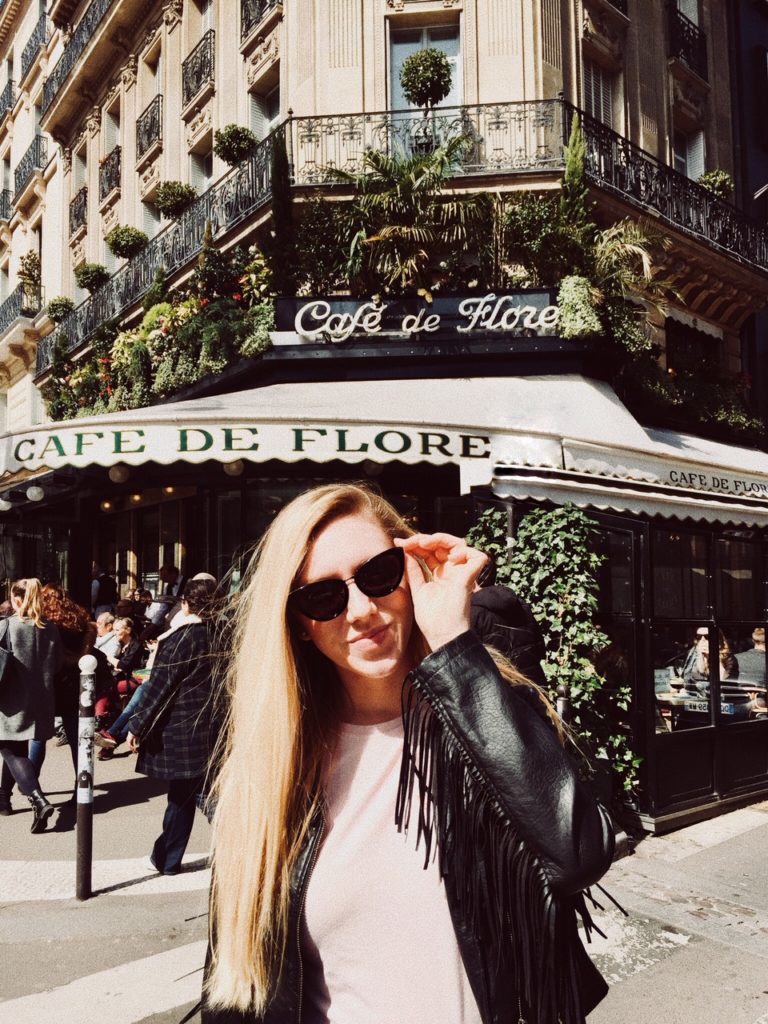 Men's Shoes, Ballet Flats, or Chic Trainers.
The very essence of your style + will save your feet after walking 10 miles a day through the city. Thank me later.
A Small Silk Scarf
It has more than one function. First being it adds a touch of color to your skinny black jeans and neutral colored tank. When it rains, you wear it over your head. And my personal favorite, tying it around your bag.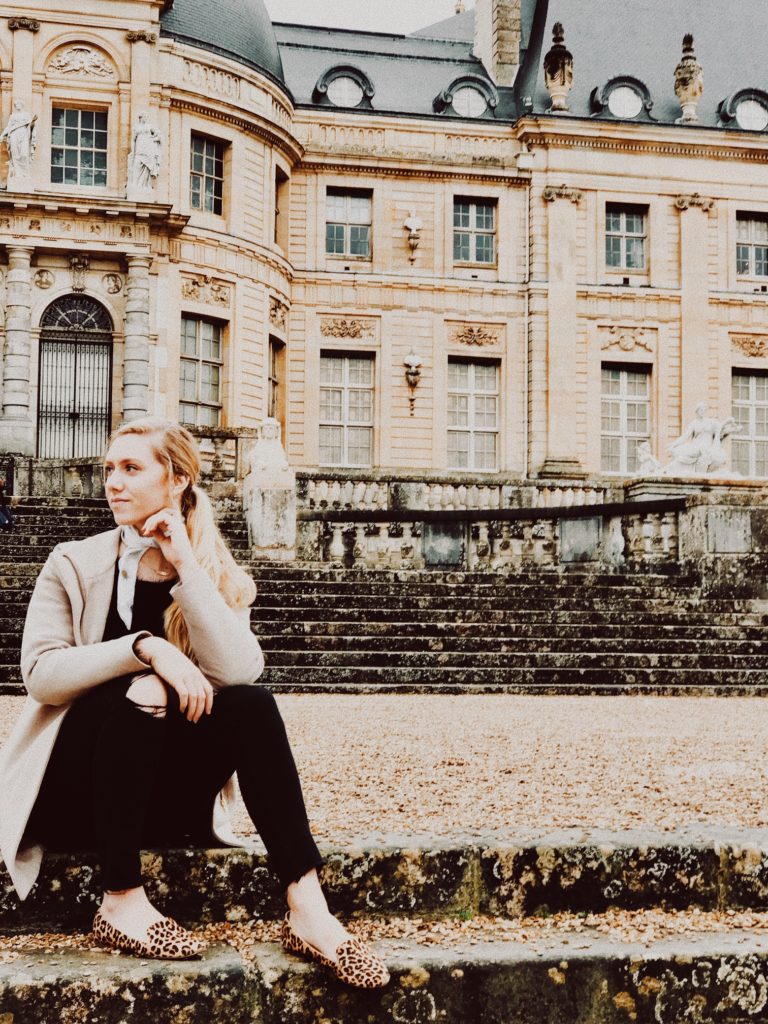 The Bag
It's not an accessory; it'll be your home. One that is beautiful on the outside to keep up appearances, but on the inside, it'll carry your metro tickets, water, snacks, camera, and everything else you need while wandering the city of lights.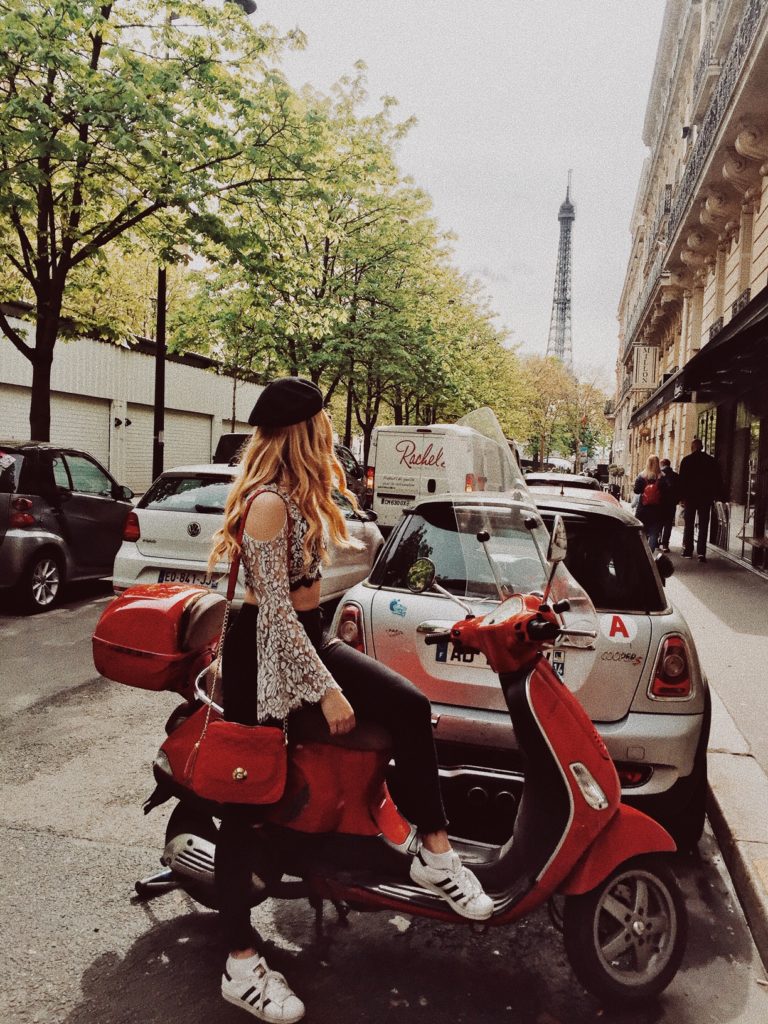 A Long Trench
And yes, you can pull this off in warm weather as well.
Oversized Sunglasses
Every day, even when it's raining because you always have a reason to
wear them: too bright out, a hangover, desire to be mysterious…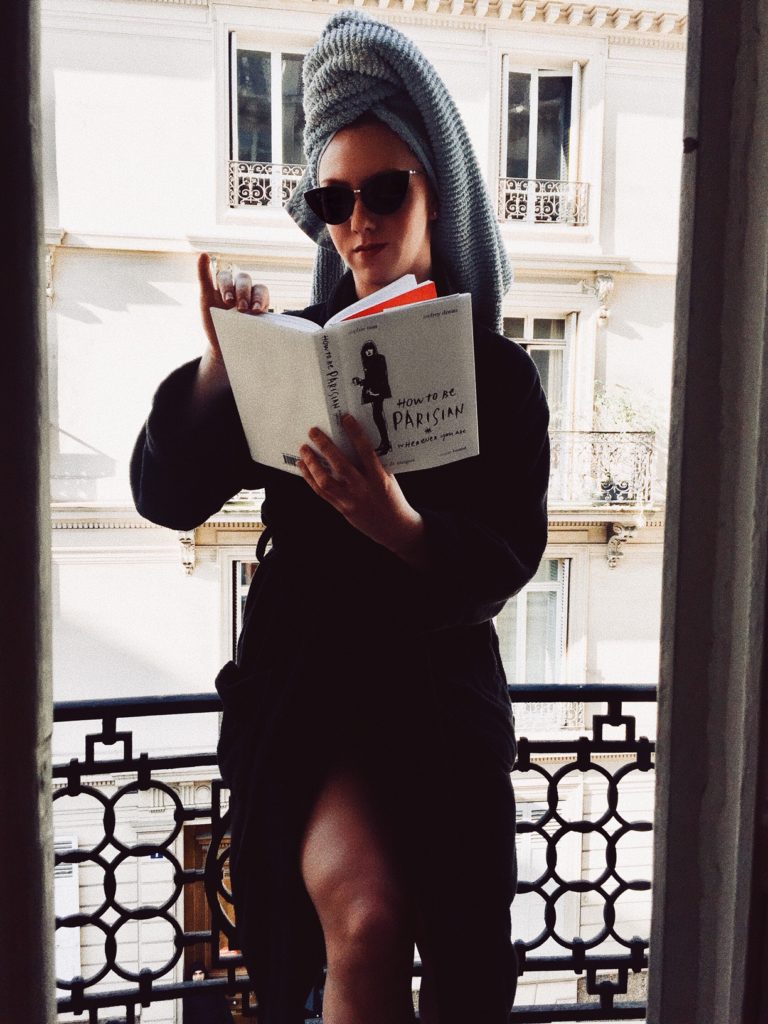 Oversized Shirt
You always undo one extra button, so it doesn't look too put-together.
Rule of thumb is to pick neutral colors—nude, white, black, and navy blue.
Spice things up with a bright Hermes scarf or Dior sunglasses. Less is more, never give away too much. A shirt that falls off the shoulder with the slightest hint of a delicate collarbone. Messy is the name of the game—effortless bedhead, smudged liner; you get the picture. Keep it natural with a bare face and minimal makeup—embrace your natural beauty.
Shopping Spree
Of course, on your trip, you'll want to embark on a shopping spree, so pack less, again, just the basics to build your wardrobe with the help of Parisian stores. Avoid the Champs Elysees like the plague and wander over to Rue de Saint-Honore, Rue de Rivoli and Place Victor Hugo. The Latin Quarter and the Jewish Quarter have the best boutique shopping.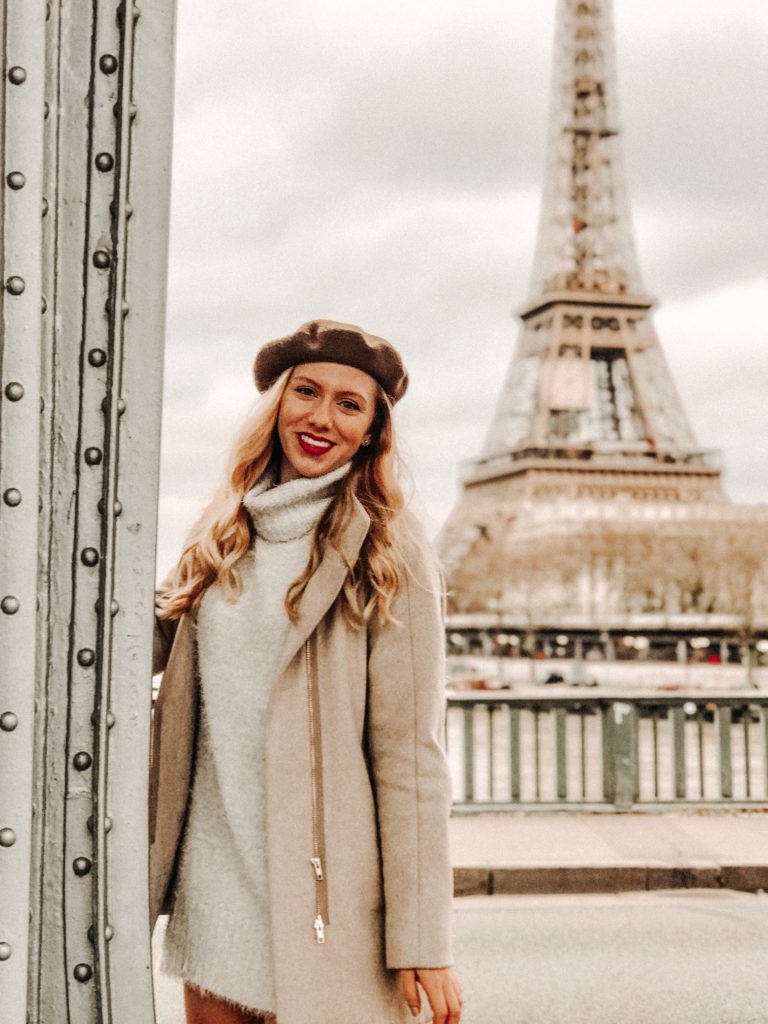 Here are my musts:
BHV
Printemps
Galeries Lafayette Beaugrenelle Intimissimi
Etam Lingerie Oysho
Zara
COS
Claudie Pierlot Mephisto
Guerlain
ba&sh
Repetto
The Kooples
Zadig & Voltaire Maje
Sandro
Max Mara
Hermes
Chanel
Balenciaga
Ralph Lauren
Louis Vuitton
Celine
Alexander McQueen
Moncler
Issy Miyake
Gucci
Prada
Fendi
Burberry
Christian Louboutin
Lanvin
Don't forget to pack your fashion basics. Enjoy Paris!