We have our next boutique of the week coming all the way from Chicago, Illinois!
Dearest D-RAVEL Travelers,
Hi everyone, Alyssa (@alyssabrascia) here again with, you guessed it, this week's boutique of the week! In our second ever installment into this segment, we wanted to showcase Alice & Wonder. Alice & Wonder is a Chicago boutique nestled in Lincoln Park. The boutique is known for its Windy City gear, retro-chic aesthetic and trendy styles. These styles keep customers coming back for more.
Alice & Wonder is the perfect culmination of fashion and home goods for the girly-girl who loves a little edge. Pastel tones are all the rage at this chic store. But make sure not to overlook their fabulous animal-printed pieces and vintage band tees. They go the extra mile by carrying unique pieces that have their own unique flair. With price points of about $50 on average per clothing item, you know you're getting quality pieces at an affordable price for boutique standards.
We want to keep you all updated on COVID adjustments for these stores, so we're here to tell you that Alice & Wonder is operating on their regular hours, walk-in shopping is permitted, and their fitting rooms are now open! The only thing required (which we all should be using anyway) is a face mask.
When I peruse this gorgeous website, it's hard to put together just one look when I could easily create 50. However, I persevered, and here is a look compiled of some of their adorable new arrivals that you, too, can shop online by clicking the links below!
Alice & Wonder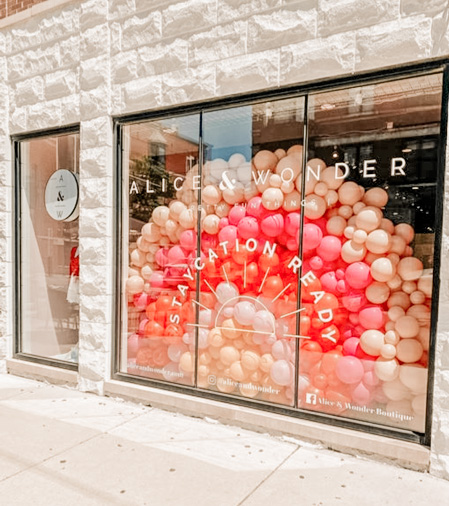 I've been ever on the hunt for a black, oversized jean jacket, and what just so happens to fall into my lap? Manifestation is real, guys. The Levi's Ex-Boyfriend Trucker Jacket in Ash Black is simply calling my name. With its cool, worn-in look and roomy fit, it's hard not to nail every look when this bad boy is thrown on. Wear this look with a cute, casual bodysuit (like the one we've linked here) for the summer or layer it up with a turtleneck or a cute band tee for the fall, and you're sure to be wearing this jacket all year long.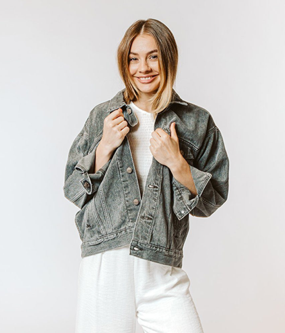 That bodysuit we mentioned? Try this on for size: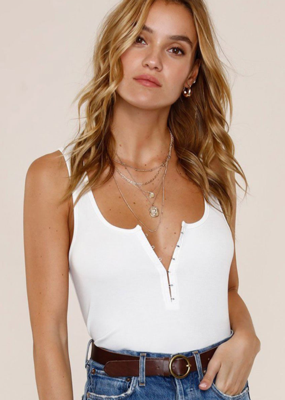 I love pairing dresses underneath my oversized jean jackets, so naturally, this midi dress immediately caught my eye. Brandishing buttons all down a cheeky slit on the thigh, this dress can easily be taken from day to night with this jacket and a pair of heels.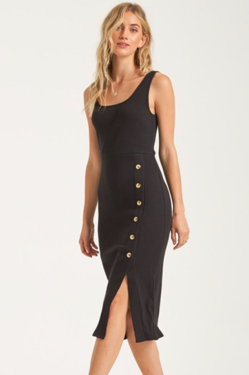 Two accessories jumped at me while scrolling through the shop's new arrivals: these adorable leopard print sandals and this woven, wide-brimmed hat. Both are perfect pieces to finish off this summery look that will have you turning heads all day and night!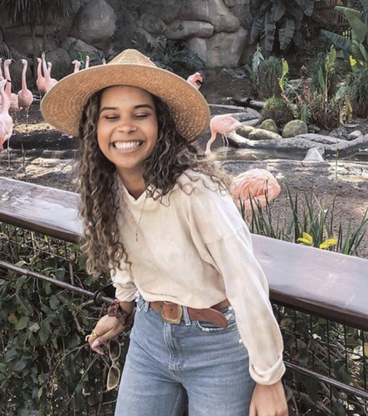 I mean, they even have hand sanitizer. What's not to love?
Even with all these amazing new styles, this doesn't even scratch the surface of all the chic findings at this lovely boutique. I guess you'll have to go look for yourselves! So remember, if you're ever in Chicago and looking for a unique place to shop, fall down the rabbit hole and find Alice & Wonder!
Hope you enjoyed our Boutique of the Week: Alice & Wonder