To begin my road trip out West, my boyfriend and I started our journey traveling from Cedar Rapids, Iowa, to Loveland, Colorado. The next day we planned hiking some trails and driving through Rocky National Park, so we wanted to stay in a cute and quaint town before reaching the park. We booked our Airbnb in Loveland, Colorado, but soon realized after arriving that Loveland didn't have a ton to offer in the downtown area. Plus, because of COVID, most of the town was shut down.
As we knew, Fort Collins, CO, is a college town, so we decided to venture that evening to Fort Collins to explore! Fort Collins is only 40-ish minutes away from Loveland, CO. I found the absolute best places to eat and drink in Fort Collins, CO, after exploring. Not only was the food incredibly yummy, but there were so many options, and the town was adorable.
Dearest D-RAVEL Traveler,
The best places to eat and drink in Fort Collins, Colorado, are now at your fingertips. Be sure to check out my recommendations.
University Ave — Venture to the Downtown Pedestrian Mall
The downtown area on University Ave in Fort Collins is the cutest. There are so many coffee shops, restaurants, bars, and stops for sweets. In the main local square, there was live music and a splash pad. It was a very inviting downtown, and I'd happily visit again.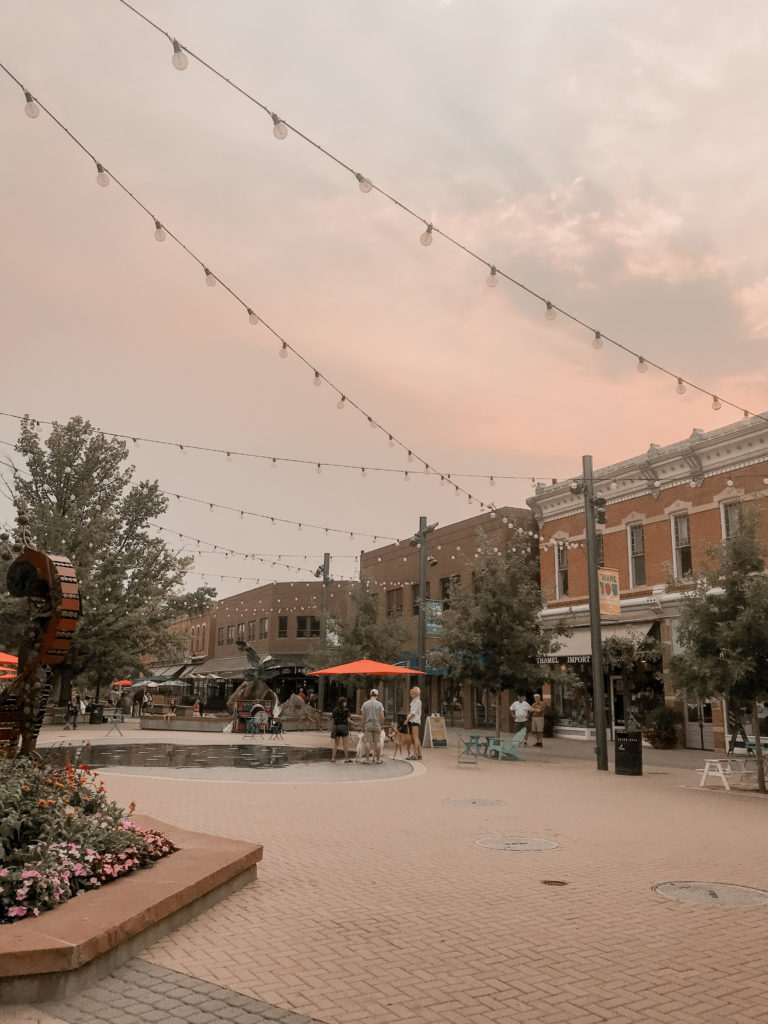 Pour Brothers
This is where I would 100% recommend everyone to grab a bite to eat. Not only was the outdoor patio awesome, but the food was incredible. Pour Brothers have a small menu, but you can tell this tavern pays extra close attention to what they're offering when it comes to food and local breweries. We raved about their food and service all night.
My food recommendation: You absolutely need to try the Sweet Corn Gazpacho & Smoked Salmon BLT.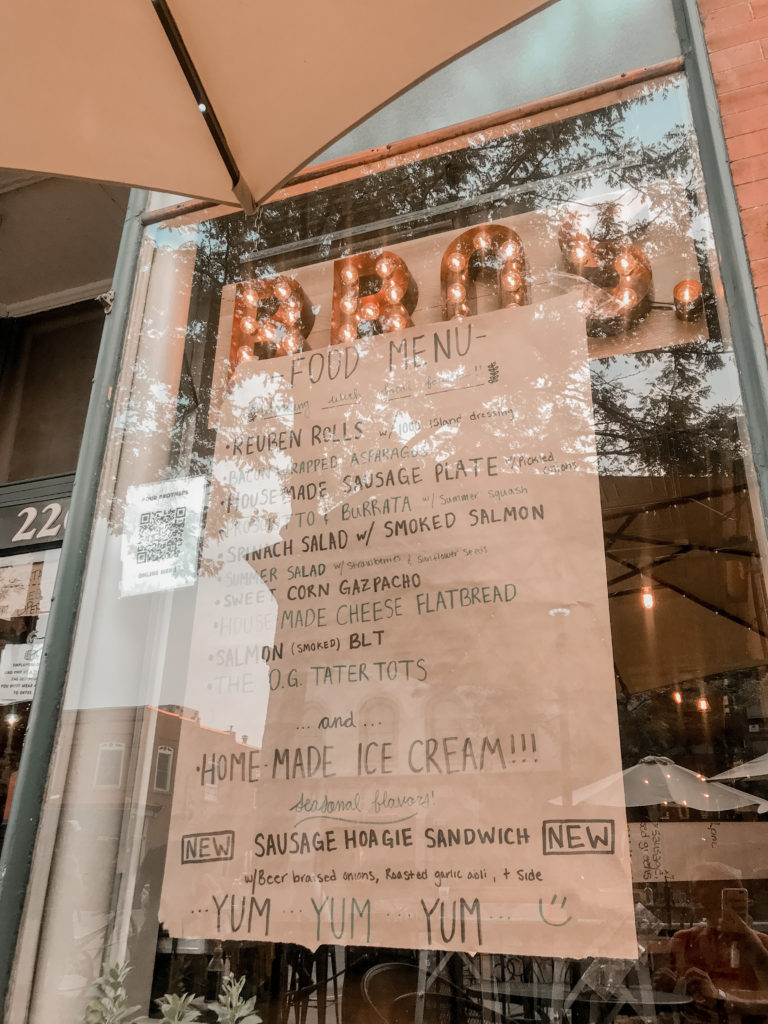 The Union Bar and Soda Fountain
This unique bar and soda fountain shop was recommended to us by several different locals that we had interactions with. They have a very large outdoor patio for social distancing + such crazy and fun food and drink options. Union is a hip version of an old diner that offers sweets for kids and adults. Adults? Yes, they have Drunken Donuts and alcoholic ice cream sodas…yum! The Union also serves a mean breakfast menu.
Elliot's Martini Bar
This classic martini bar was also recommended by a local we met. The menu is unique by offering Dessertinis and Tapas. The interior is dark and mysterious and the menu is stacked with martini options for everyone.
The Social
Last but not least, the Social. This was our favorite. We decided to go into the underground bar by following our server down a flight of stairs to reach this very speakeasy feeling bar. The actual bar is absolutely stunning, and the ceiling has beautifully twinkled lights. The interiors are coated in a rich purple lining and comfortable seating. They have a large drink menu with a wide variety of wines and cocktails.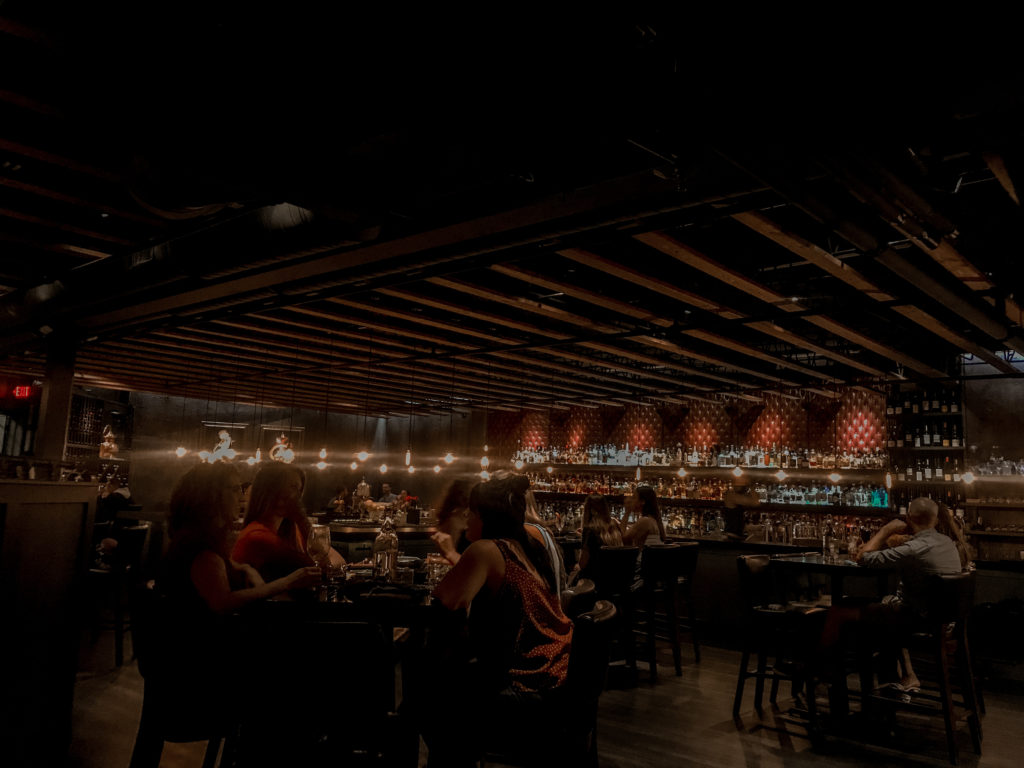 Tip: The old fashions are so flavorful!
While I have obviously not visited all the hot spots in Fort Collins, in my opinion, the best places to dine and drink in Fort Collins, CO are all linked above.
Have you been to any of these places or have other recommendations? Comment below!