Dearest D-RAVEL Traveler,
I'm Veena (@travelfitpsych) and I'm originally from New Zealand. Now, I'm a traveler based in Panamá City, Panamá.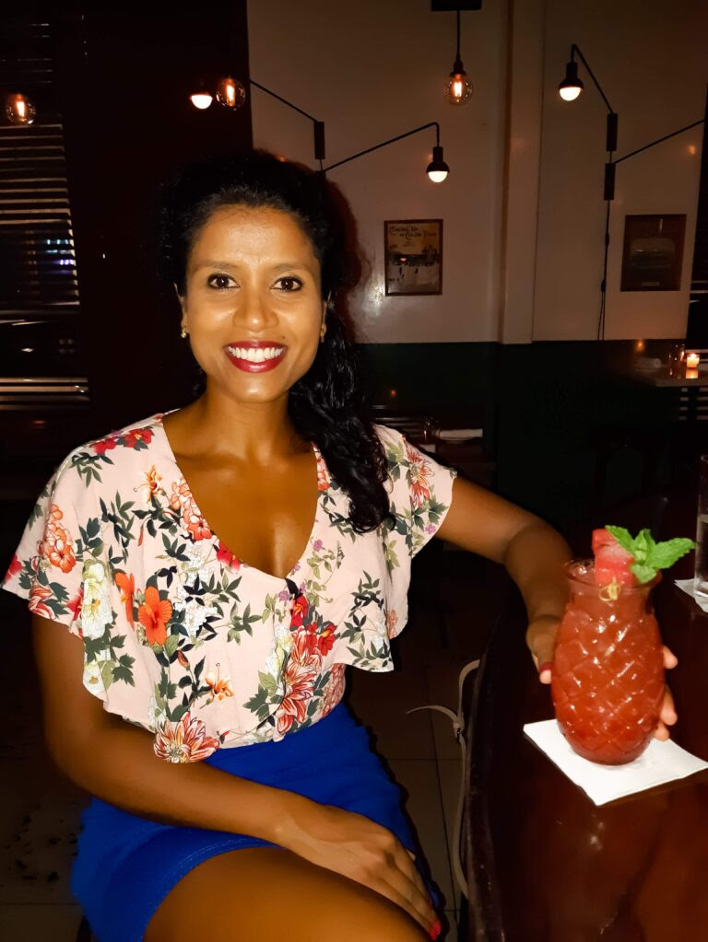 Panamá is a tropical country and an international hub for Latin America, as well as other countries worldwide.
This beautiful country is notorious for its wealth in Central America, mainly due to the Panamá Canal.
Panamá City has a spectacular skyline. The city has a great mix of modern and traditional, with a flavor of culture and history. There is also a noticeable American influence in the city.
Panamá is surrounded by beaches – the Pacific Ocean on one side and the Caribbean/Atlantic on the other.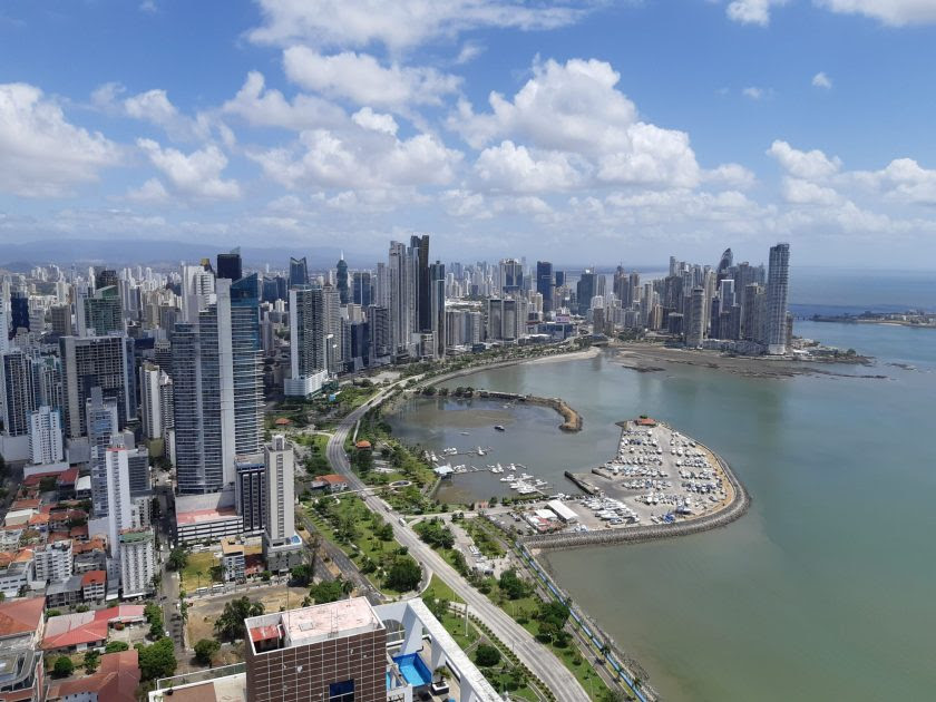 Weather in Panamá City
Panamá City is a popular destination for sightseeing and nightlife. The weather will definitely influence how you dress in the city.
It's generally humid all year round, so be prepared to sweat. Fortunately, most places have air conditioning in the city.
The 2 seasons are wet season and dry season.
Wet season is grey, cloudy, but still humid during the day. Temperatures average 30°C / 86°F but drop to 24°C / 75°F at night.
Expect torrential downpours that can last 1-2 hours, most days, during the wet season. Taking shelter is your best bet during these times.
Dry season is between mid December – mid April.
Although Panamanians head to the beach all year round, the dry season brings blue skies and minimal rain. It's the perfect season to spend time at the beach, although temperatures average around 33°C / 91°F.
Hydrate and protect.
How Do People Dress in Panamá City?
Women dress well to go to work in the city. You'll also notice that most women wear pants, and some wear high heels.
As people live and work in the city, men and women should dress nicely when going to the supermarket, stores, cafes, eateries and pubs during the day.
Being a financial hub in Central America with a great nightlife, good style and fashion is more noticeable here compared to other regions of Panamá.
Casco Viejo: A Must-Visit in Panamá City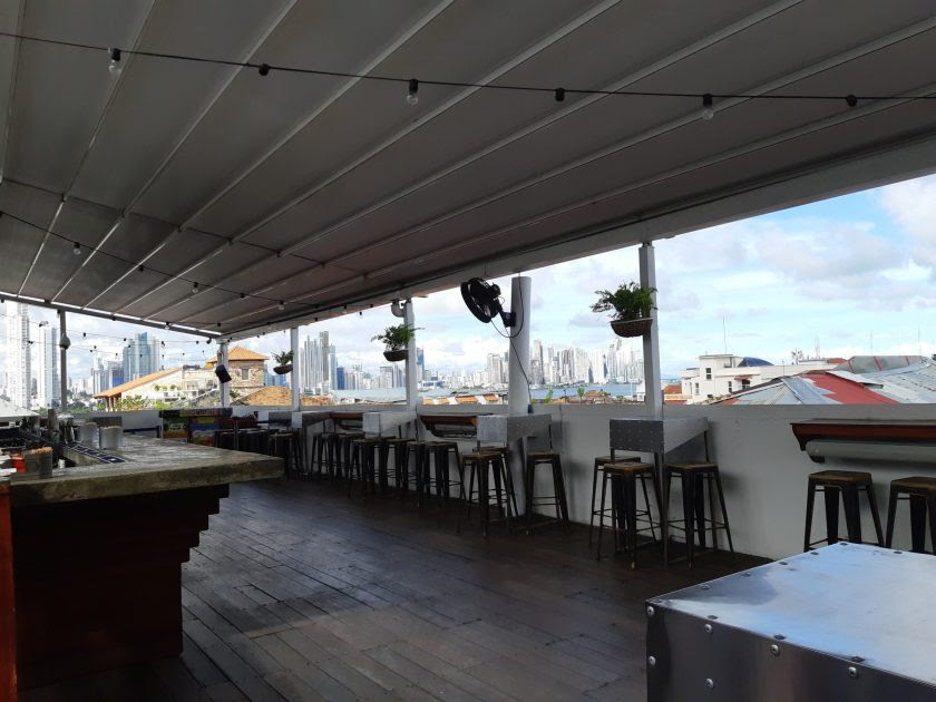 Casco Viejo (a.k.a Casco Antiguo) is a hip and trendy place to visit and stay. This is the historic centre of Panamá, and until recently, wasn't safe.
Now, if you walk around during the day, you'll see plenty of tourists, as it's the top tourist destination in the city.
Casco Viejo has many historic buildings, boutique stores, markets, cafés, rooftop bars, cocktail lounges and restaurants.
You can also stay in boutique hostels and hotels there, but it's not cheap.
If you want some great photos, this is the place to wear your best outfits and click away.
What to Pack for Beach Adventures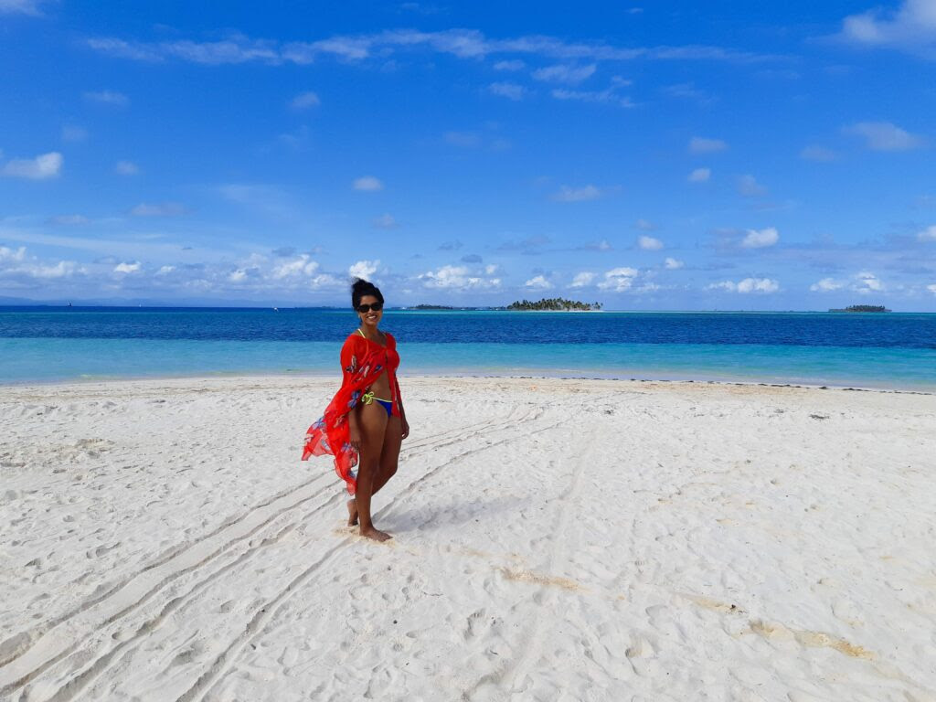 The closest beaches to Panamá City are from 20 minutes away by ferry or 1.5 hours away by car. Day trips are best when going to the beach.
Packing Suggestions
Sun protection (sunscreen, hat, sunglasses, after-sun lotion)
Insect repellent (lots of mosquitoes at dusk & dawn and other bugs at the beaches)
A light rain jacket (tropical countries can change weather quickly)
Small backpack
Swimsuits and towel
Sundress or cover up beach dress
Basic singlets, tanks or crop tops
Shorts and skirts
Cute sandals for the beach
What to Pack for Daytime Adventures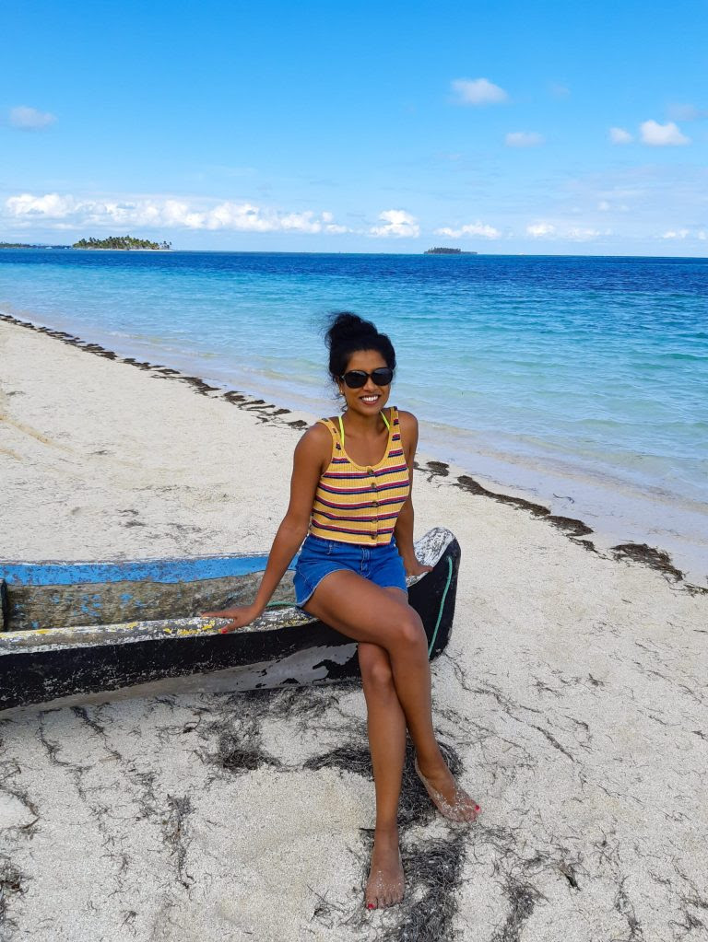 Essentials
Sun protection. You can buy a classic Panamá hat in Casco Viejo (great souvenir and great for photos).
A light rain jacket.
Small travel backpack or crossbody purse.
Casual but cute daytime shoes to match your outfits. Closed shoes are better for exploring, as there are a lot of uneven surfaces in the city.
Lightweight and Light-Colored Clothes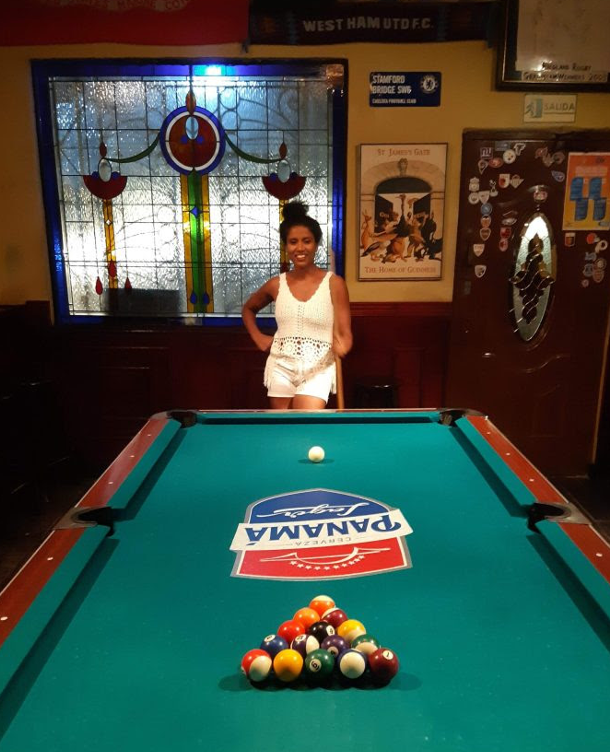 Wandering the streets during the day gets very hot and humid during any time of the year. I suggest:
Maxi dresses, T-shirt dresses, or cute summer dresses. These are also great for photos with stunning backdrops of the city.
Casual daytime outfits like singlets, tanks, crop tops, shorts and skirts.
Denim jeans or light pants. Latin Americans do wear jeans to walk around during the day (but I never do, as I get too hot).
Activewear
Bring light sportswear and sneakers if you want to explore natural parks and forests surrounding Panamá City.
Activewear will also be comfortable if you want to hire bikes and rollerblades in Casco Viejo to explore Cinta Costera and the Amador Causeway. I recommend doing this at sunrise or sunset, to take in the views!
What to Pack for Nighttime Adventures
Dress to impress! Casco Viejo is the main nightlife of Panamá City. There are several rooftop bars, cocktail lounges, and restaurants.
Latina women typically wear tight fitting tops paired with stylish, tight-fitted jeans, and heels.
Tight mid-thigh or knee-length dresses are also common.
Wear something with a bit of color, and accentuate your look with a watch, jewelry and a stylish handbag.
Platform wedges or mid-heels may be more comfortable and practical for going out in Casco Viejo than stiletto heels.
Stylish boots could also be an option.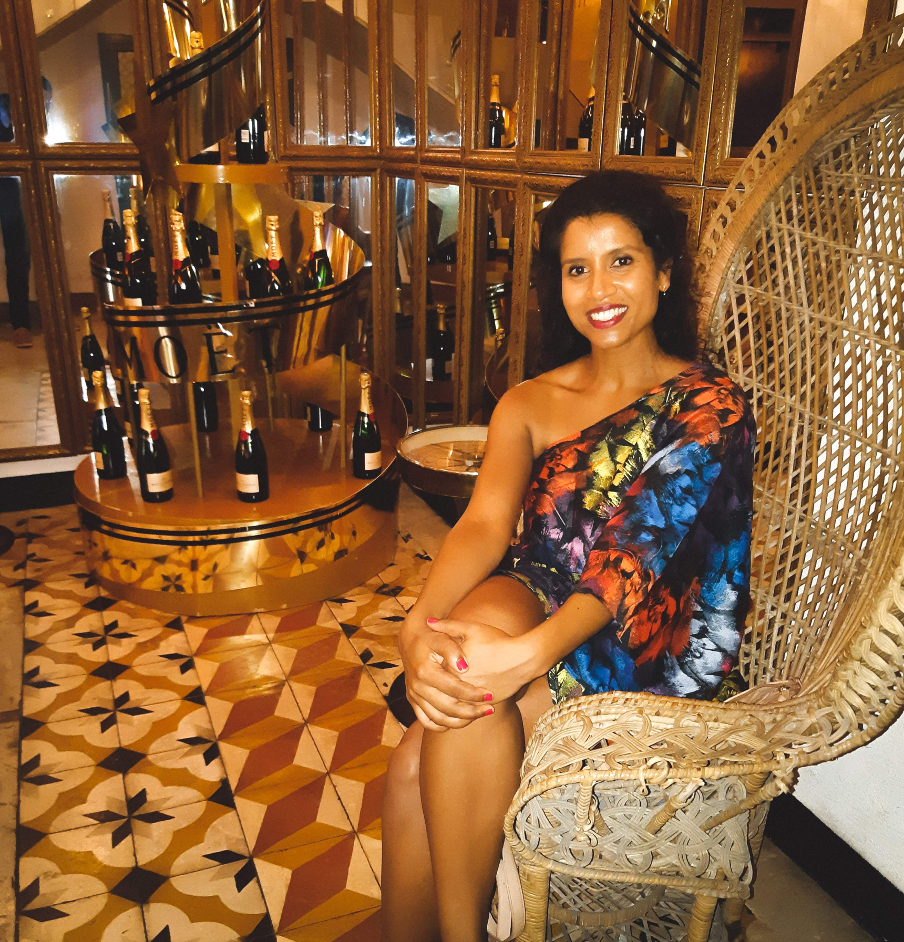 Shopping in Panamá City
Malls
The city has 2 main shopping malls: Multiplaza and Albrook.
Go to Multiplaza if you're serious about spending money. Multiplaza also has designer brands like Dolce & Gabbana, Gucci, Guess, Hugo Boss, Kate Spade, Polo Ralph Lauren, and Tommy Hilfiger.
If you're on a budget in Multiplaza, I recommend places like Zara, Ela, Forever 21, and Levi's.
Multiplaza also has all the sporting brands like Nike, Reebok, Adidas, Under Armour, and Puma.
If you want basic clothes, shoes or sporting goods, go to Albrook Mall.
Megapolis is a smaller outlet store near the Hard Rock Hotel in the city, and is also an option.
Boutique shopping in Panamá City
Walk through the streets of Casco Viejo, where there are markets and small boutique stores selling clothes, jewelry, souvenirs and traditional molas.
I hope this gives you an idea of what to wear and how to travel in the spectacular Panamá City, and I hope you enjoy the city as much as I do!